How to Rip Blu-ray Movies to Plex Media Server for All Devices
When you want to stream the Blu-ray movies to your Android tablet, iPhone and more other device, you'd better rip Blu-ray for Plex Media Server. Plex is one of the most popular home media sharing and managing solutions, which you can sync the Blu-ray files to Xbox, Play Station, Roku, iPhone or Android device directly. The article shares 3 easy methods to rip Blu-ray discs for streaming on Plex Media Server. Just learn more details about the processes from the article now.

Part 1: The Best Method to Rip Blu-ray for Plex with the Original Quality
Blu-ray disc has 1080P/4K high quality movies and excellent audio files. How to rip Blu-ray to Plex Media Server with the original quality? In order to extract the desired videos from Blu-ray movies, Vidmore Blu-ray Monster is an all-in-one Blu-ray to Plex converter that converts Blu-ray disc/ISO/Blu-ray folder with its original structure, 6x fast speed and original file quality.
Convert and rip any Blu-ray discs to MP4, MPEG, AVI and more others.
Extract high quality video and audio from Blu-ray, even for the 4K videos.
Provide advanced video editing features, such as trim, effect, and more.
Transcode Blu-ray movies to Plex for hundreds of portable devices.
Schritt 1: Load Blu-ray disc into the program
When you want to stream Blu-ray movies to Plex, you can install the Blu-ray for Plex ripper to your computer. Put the Blu-ray disc into your Blu-ray drive and launch the program. Unfold the Laden Sie Blu-ray Menü im oberen Menüband auswählen Laden Sie eine Blu-ray-Disc and choose your disc.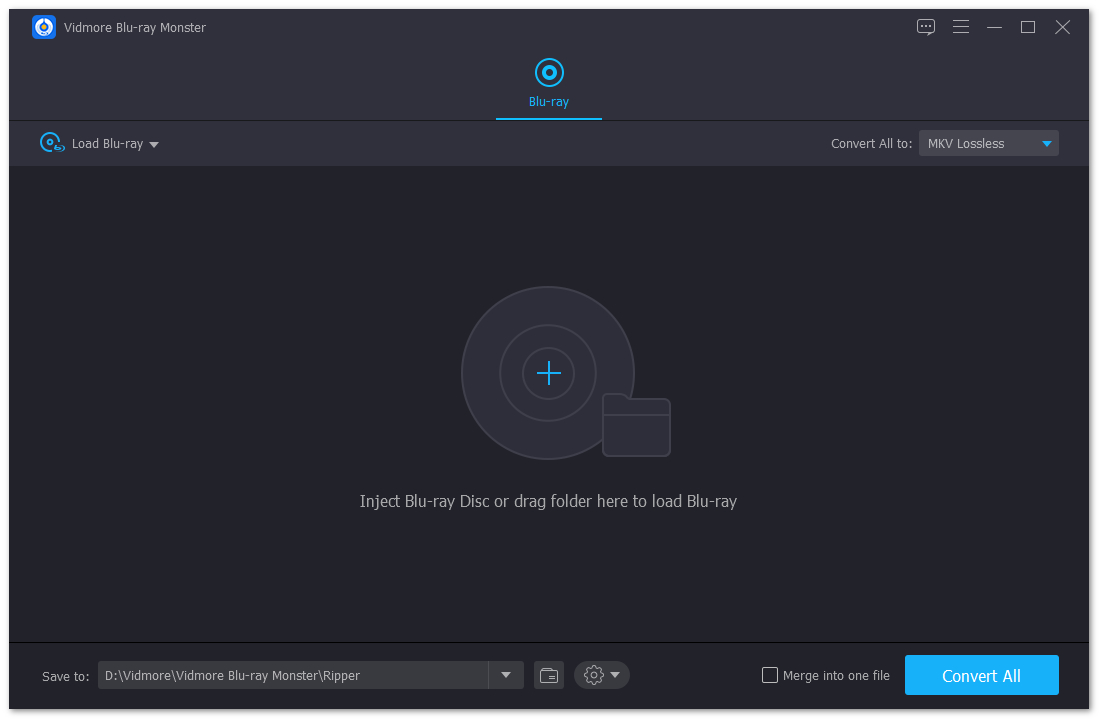 Schritt 2: Select the Blu-ray titles for ripping
Wait for the main movie will show up in the main interface, you can click the Film anzeigen / auswählen button. Check the Blu-ray titles you want to rip for Plex and click OK button to add the Blu-ray video clips to the main interface. Select the video with the largest size as the main movie.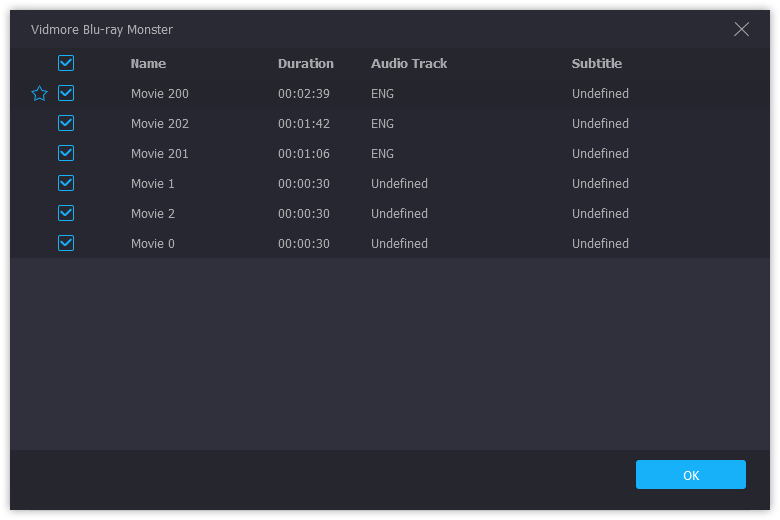 Schritt 3: Choose the original video/audio format
After title loading, click the Format option on the first title to open the format-setting dialog. Go to the Video tab, select MP4, MPEG or even the optimal preset of device for Plex Media Server, such as MP4. Select the Wie die Quelle option to rip the Blu-ray to original quality.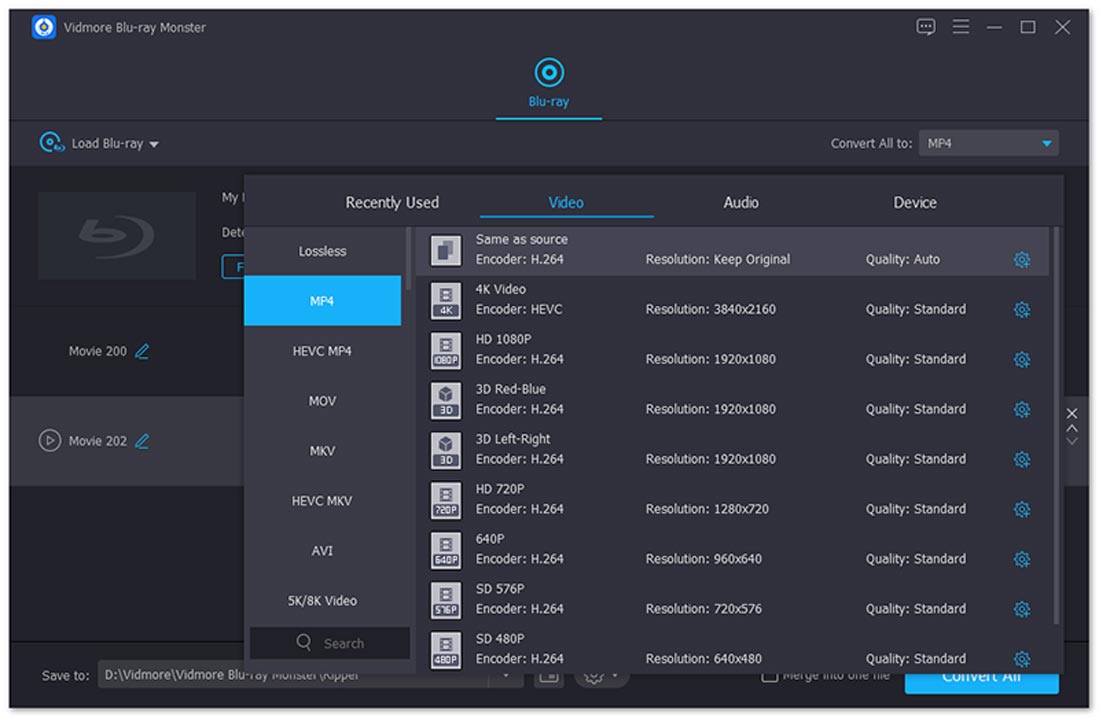 Schritt 4: Trim and edit the Blu-ray videos
To trim a movie, click the Schnitt option to open it in the Schnitt window and set the starting and end points. If you want to get other video editing tools, like rotate, click the magic bar icon to open the video editor window. You can set audio and subtitle tracks in Audio and Subtitle areas.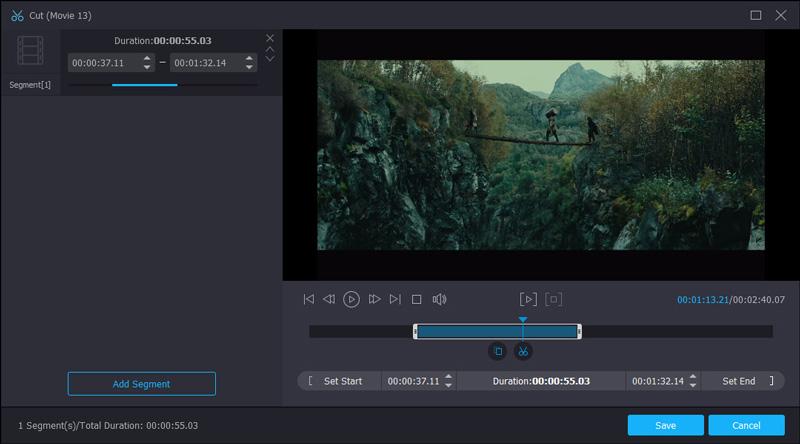 Schritt 5: Convert and rip Blu-ray for Plex
Go to the bottom of the home interface, and select a specific directory to save the ripped Blu-ray movies in the Speichern unter box. Once you have clicked on the Alles zerreißen button at the bottom right corner, the program will rip Blu-ray movie to Plex directly on your computer.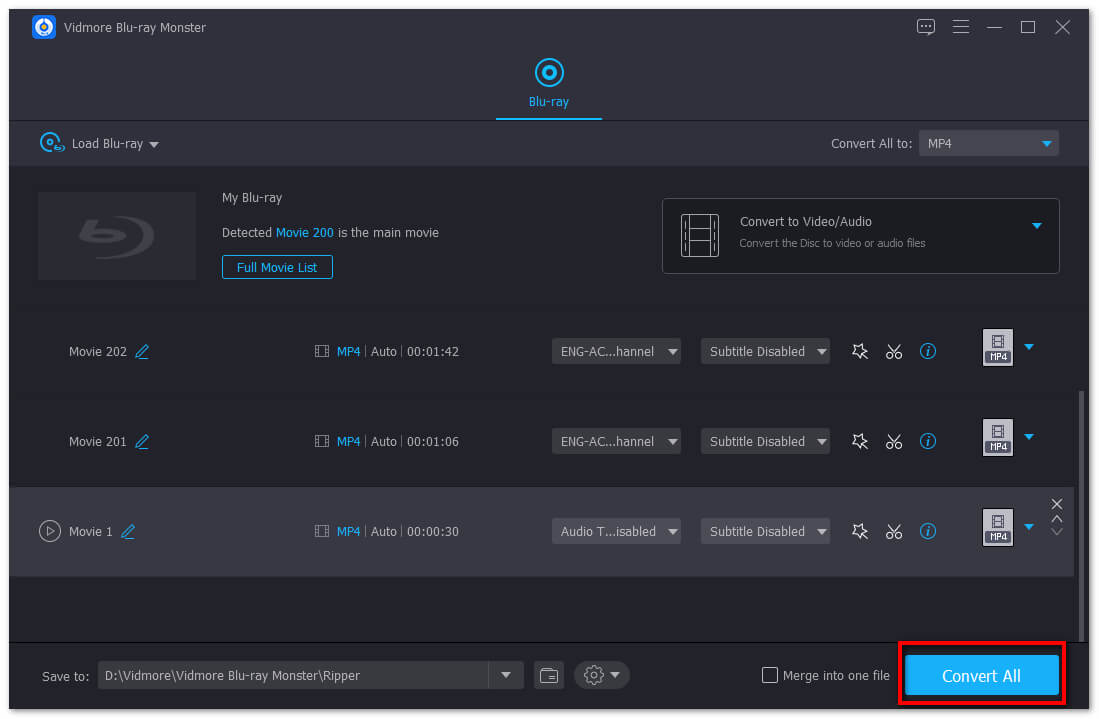 Part 2: How to Rip and Stream Blu-ray with Plex Media Server Directly
When you have a Plex client device, such as Play Station or Xbox, you can use Plex Media Server directly to rip and stream Blu-ray movies without extra software. Here just take a Play Station 4 as the example to show you how to rip Blu-ray for Plex Media Server as below.
Schritt 1: Launch the Plex Media Server program on your computer. Of course, you can download the program from the official website and sign in it with your account.
Schritt 2: Drücke den Plus icon on the left side to trigger the Add library dialog. Select the Movie and click the Nächster button, choose a language, and click Nächster to enter the next window.
Schritt 3: Click the add folder to set the directory where you store your Blu-ray movies on hard drive, and click Add library to move on. Now, the Plex service is setup on your computer.
Schritt 4: After that, you can install a Plex client, such as PS4. Run the browser on your client, and access www.plex.tv/web. Sign in the same account that is associated with Plex Media Server.
Schritt 5: All files that you have imported to Plex Media Server will appear on your PS4 screen including the Blu-ray movies. It is only available to stream, playback and rip the unencrypted Blu-ray discs.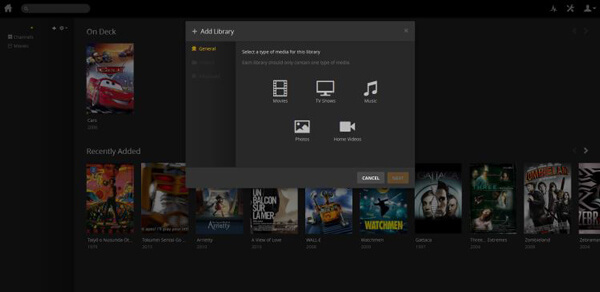 Part 3: How to Rip Homemade Blu-ray for Plex for Free via VLC
VLC Media Player is another method to rip Blu-ray for Plex for free. It is not only an open-source media player, but also a free Blu-ray ripper. But VLC is not able to produce high quality output. It means that you cannot get the 4K or HD resolution.
Schritt 1: Insert the Blu-ray disc into your Blu-ray drive and open VLC Media Player on your computer. VLC is not available to all Blu-ray discs. It cannot handle optical discs encrypted by advanced technology.
Schritt 2: Drücke den Aussicht Menü und wählen Erweiterte Steuerelemente option on the top ribbon and you can get more buttons at the bottom. But you cannot decide the output format or other custom options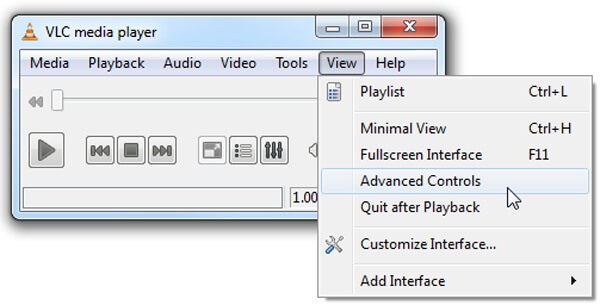 Schritt 3: Geh zum Medien menu, select the Add File option, and choose the title you want to rip from the Blu-ray disc. Then click the Record button to start ripping Blu-ray for Plex.
Schritt 4: Wait for the movie playback to complete. VLC will save the Blu-ray movie in MPEG format in your Documents folder. It spends the same time with your movie length.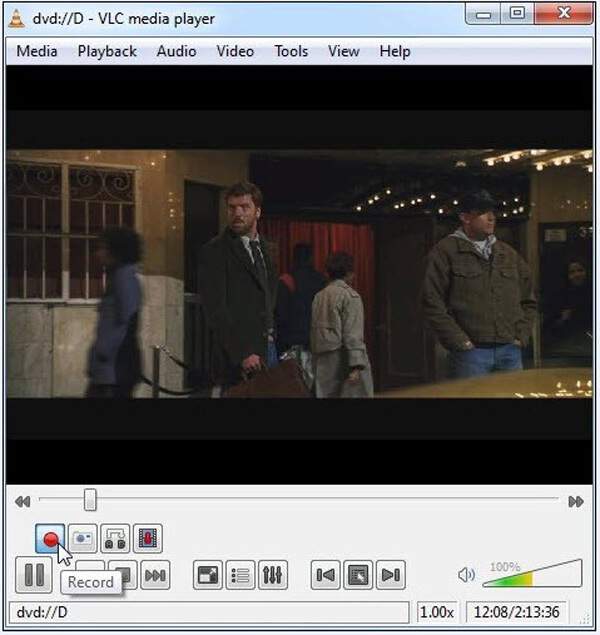 Fazit
The article shares 3 frequently used methods to rip Blu-ray for Plex. Of course, playing Blu-ray movies in Plex Media Server with a client is the easiest way. You can also use VLC Media Player to rip Blu-ray for Plex without any charge. But if you have a commercial Blu-ray DVD disc, Vidmore Blu-ray Monster is the most cost-effective option.