How to Take a Screenshot on Alcatel One Touch and Other Models Easily
Alcatel, also known as Alcatel One Touch, is a French mobile brand found in 2004; however, its products are popular around the world, partly because they are pretty affordable. Until now, it has released a lot of handset models with plentiful of useful features including screenshot.
With a screen size of 6 inch and a resolution of 1080 x 2160px, for example, Alcatel 7 has the capacity to take a screenshot with high quality. This guide will show you five ways to do the job on various Alcatel devices.

Part 1: Default Methods to Screenshot on Alcatel
The easiest way to take a screenshot on Alcatel One Touch handsets is the built-in function. In fact, the manufacturers already introduced some ways to do it on Alcatel.
Method 1: Screenshot on Alcatel with Button Combination
Similar to taking screenshots on Surface Pro, you can also use the button combinations to take screenshots on Alcatel.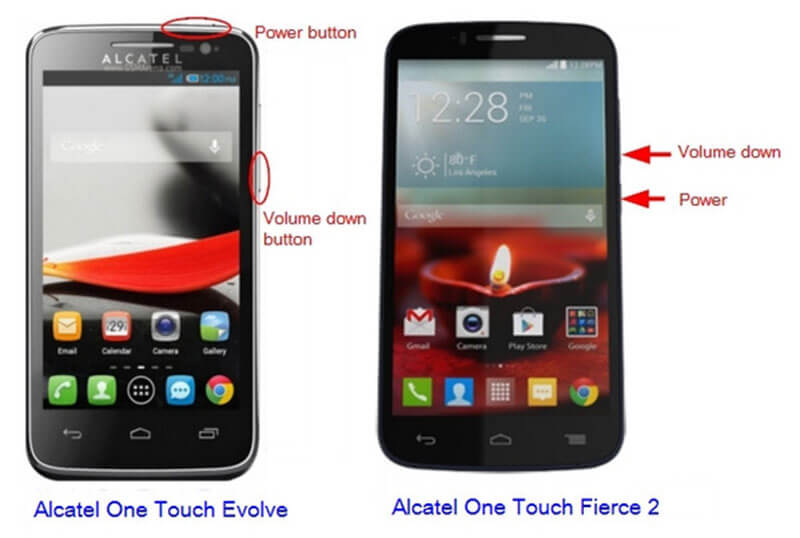 ステップ1: To make a screenshot on Alcatel Fierce 2 phone, hold down the 力 そして Volume down buttons at the same time.
ステップ2: When you hear a click sound or your screen flashes up, release the buttons. Now, you can find the screenshot in your photo gallery.
注意: This method is available to most Alcatel handsets.
Method 2: Screenshot on Alcatel by Gesture
Gesture is the new method to take screenshots on Alcatel phones and tablets, but you need to set it up first.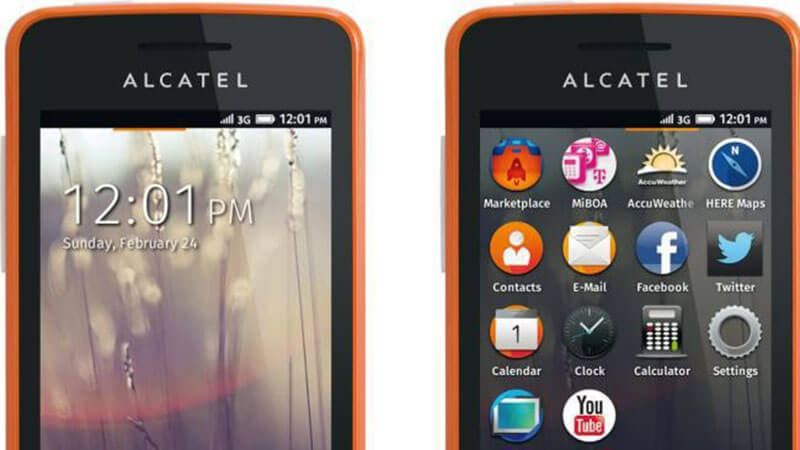 ステップ1:に移動します Gestures and Motions option in 設定 app on Alcatel.
ステップ2:有効にする Special motion technique オプション。
ステップ3: Follow up the gesture that you did and take a screenshot on Alcatel.
Method 3: Screenshot on Alcatel in Quick Setting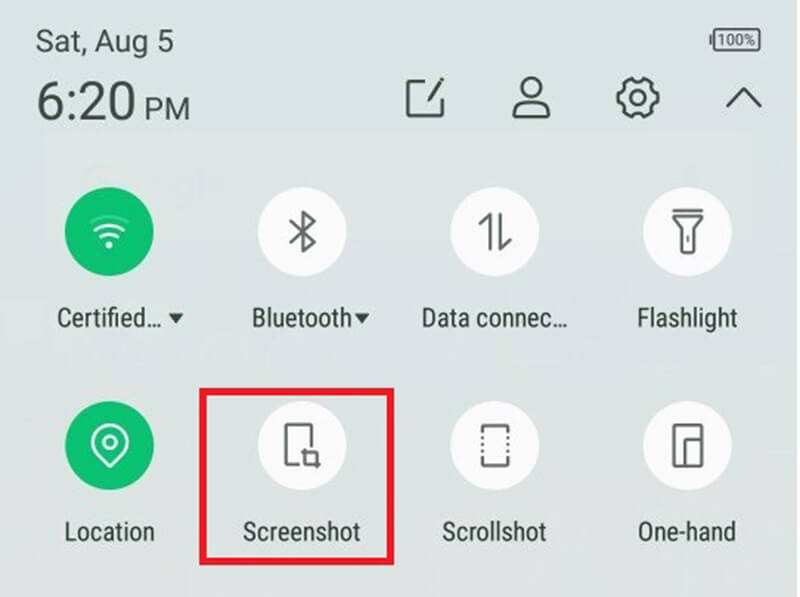 ステップ1: Swipe downward from the top of the screen when you wish to screenshot on Alcatel.
ステップ2:タップ スクリーンショット or relative option to capture your screen as a still picture.
Method 4: Take Long Screenshot on Alcatel
ステップ1: Make sure that your Alcatel phone has updated to Android 7 or later.
ステップ2: Open the app or webpage which you want to take a long screenshot. Press the ボリュームアップ そして 力 button together for 2 seconds.
ステップ3: Next, browse through your gallery and find the latest screenshot.
注意: This method can take a screenshot for 2 or more pages into a single image on Alcatel, but it is only available to the latest systems.
Part 2: Take a Screenshot on Alcatel with a Computer
Though you have more than one option to take a screenshot on Alcatel phones, they are not available to every device. Moreover, they are just simple ways to meet your basic need. You cannot get any editing tool or custom options. Vidmoreスクリーンレコーダー, on the other hand, offers extensive useful functions. Moreover, all features related to screenshot are free to use without any limit, such as registration.
Main Features of the Best Screenshot Tool for Alcatel
Take a screenshot on Alcatel with a computer.
Edit Alcatel screenshot in real time easily.
Save screenshot as an image or to your clipboard.
Needless to say, it is the best option to take a screenshot for Alcatel if you have a computer.
How to Take an Alcatel Screenshot on Computer
ステップ1: Install the best screenshot tool
When you want to screenshot Alcatel, install Screen Recorder to your PC. There is another version for Mac. Then mirror your phone screen to computer. Click the メニュー アイコンと選択 環境設定 option. Go to the 出力 タブ、設定 スクリーンショットのフォーマット そして スクリーンショットファイルの場所 based on your preference. Hit OK それを確認します。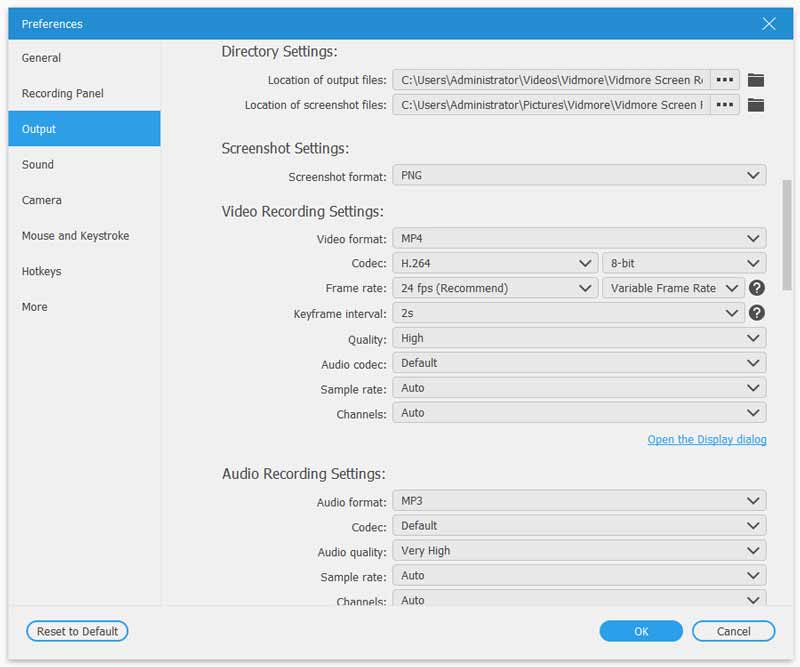 ヒント: Though Screen Recorder is a powerful tool, you can get the screenshot function with no payment or registration.
ステップ2: Take a screenshot on Alcatel
Once you are ready, click the 画面キャプチャ option. Then your cursor will turn to a cross. Click on the upper left corner of Alcatel screen and drag your cursor to cover the whole screen.

ステップ3:スクリーンショットを編集して保存
Release your mouse and the toolbar will pop up. To add a shape on Alcatel screenshot, select it and then pick your favorite color, and place it to the right position. If you want to add text to screenshot, select T and set the options, click on the proper position and write down captions. The ペン tool allows you to paint on the Alcatel screenshot. When it is done, click the 保存する button to export it. Alternatively, hit the クリップボード icon to send it clipboard.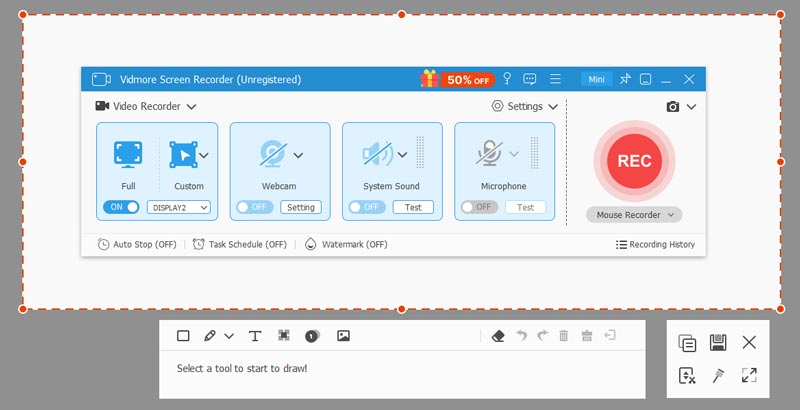 This software is compatible with almost computer like Dell, Lenovo, etc., it can be the easiest screenshot tool.
Part 3: FAQs of Screenshot on Alcatel
How do I screenshot on my Alcatel Onyx?
Alcatel Onyx is a compact handset with Android O. To take a screenshot on Alcatel Onyx, you can use the button combination of ボリュームダウン そして 力. Moreover, you can find the screenshot option in Quick Setting as well. If you do not like them, try a third-party screenshot app instead.
How do you screenshot on an Alcatel One Touch Flash 2?
Alcatel One Touch Flash 2 is a popular mobile phone model with a 5.5-inch-high resolution. Therefore, you can capture outstanding pictures with the button combination of Volume Down + Power. In the case that your Alcatel Flash has a ホーム button, press together Power + Home buttons instead.
How to take a screenshot on Alcatel Verso?
The Alcatel Verso smartphone was released in 2018 running on Android 7.0 out of the box. However, it features a display with 480 x 854 px resolution. So, the screenshot quality is not as good as other models. You can use the button combination to take a screenshot or find the option in クイック設定.
結論
This post has told you five ways to take a screenshot on Alcatel smartphones and tablets. Firstly, you can try the button combination on any Alcatel devices. Moreover, the screenshot option is available in クイック設定 panel on the latest handsets. The gesture method works on old devices. If you feel the default methods are too simple, use Vidmore Screen Recorder to take an Alcatel screenshot instead. More problems? Please feel free to leave a message below.