How to Download Instagram Stories on Windows, Mac, iOS and Android
This article focuses on how to download Instagram Stories on computer and mobile devices. According to a recent survey, Instagram has become a hot social network around the world and the engagement is much higher than Facebook. That is partly because Instagram keeps introducing new features, such as Stories.
It cannot be denied that Instagram Stories are popular, but it does not have any option to download natively. It means that you must relies on third-party approaches to download and save Instagram Stories to your computer quickly since they will be deleted after 24 hours of releasing.

Part 1: Can You Download Instagram Stories?
When you are stuck in others' stories on Instagram, it is difficult to get yourself out from this. Unlike a single photo or several worlds, Instagram Stories is a complete show of some moments. The problem is that you cannot find any option on the application to save or download the stories on Instagram. Fortunately, there are a lot of applications let you save video stories on Instagram for watching them later.
Part 2: How to Download Your Own Instagram Stories
If you want to back up and download your own stories on Instagram, it is pretty easy, and you do not need extra tools. It is true that the social network is able to save them to your Camera Roll or Gallery automatically.
Step 1: Open your Instagram app and sign in your account. Go to your profile, tap the three-line icon at the top right corner, scroll down and select Settings.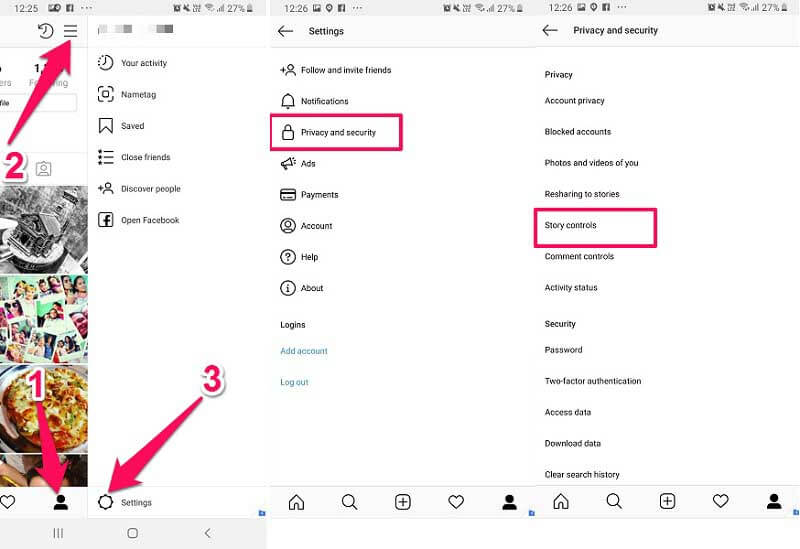 Step 2: Go to Privacy and Security, and select Story controls to get the custom options related to Instagram Stories.
Step 3: Locate the Saving section and toggle on Save to Camera Roll or Save to Gallery depending on your operating system. Here you can see another option Save to archive. Once it is enabled, your stories will be downloaded even after they are expired.
Note: For your own live videos on Instagram, you can find a Save option at the upper right side when it ends. Tap the option to download it to your iPhone or Android phone.
Part 3: Download Instagram Stories on Desktop
Downloading others' stories on Instagram is not as simple as getting your own stories. However, you still have several options to do it according to our research.
Method 1: Record Any Instagram Stories without Notifying
Vidmore Screen Recorder is not only a screen recorder, but also an Instagram Stories downloader. If you want to record others' stories or live videos on Instagram, it can meet all your need.
Record Instagram Stories and live videos on desktop secretly.
Enhance video quality automatically while recording.
Offer custom options of hotkeys, output, recording, etc.
Preview the stories with the built-in media player.
Support almost all video formats, like MP4, AVI and more.
In a word, it is the easiest way to record Instagram Stories without notifying the owner.
How to Record Instagram Stories on Desktop
Step 1: Install Screen Recorder
When you discover some stories on Instagram that you want to download, install the best Instagram Stories recorder to your computer. Then launch it and select Video Recorder from the main interface.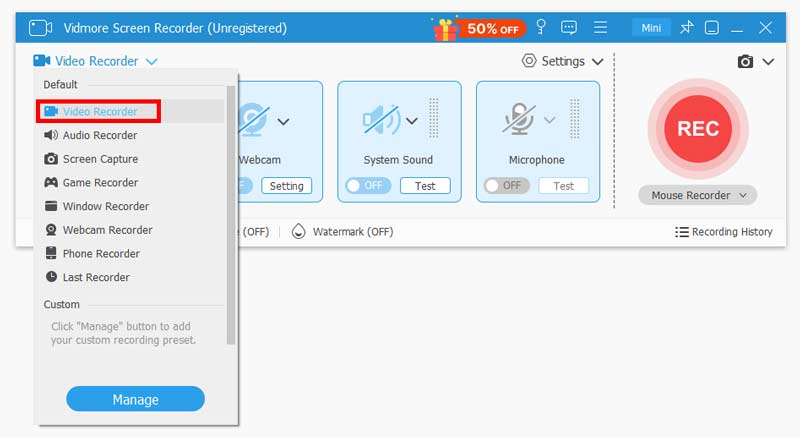 Step 2: Record Instagram Stories
Turn on Display and set the recording area. The Full option is used to capture entire screen, and you can pick Select region/window in Custom menu to set it manually. Then enable System Sound while disable Webcam and Microphone. To get other custom options, click the Settings button to open the Preferences dialog. Here you can set the output format and other options.
Start the desired story on Instagram website and click the REC button to begin recording it. The Pen tool allows you to draw or add text on the story.

Step 3: Preview and save video stories
Once the story is done, click the Stop button to open it in Preview window. Hit the Play icon and you can view the story recording. The Clip tool is used to remove unneeded footages. Click the Save button if you are satisfied with the recording.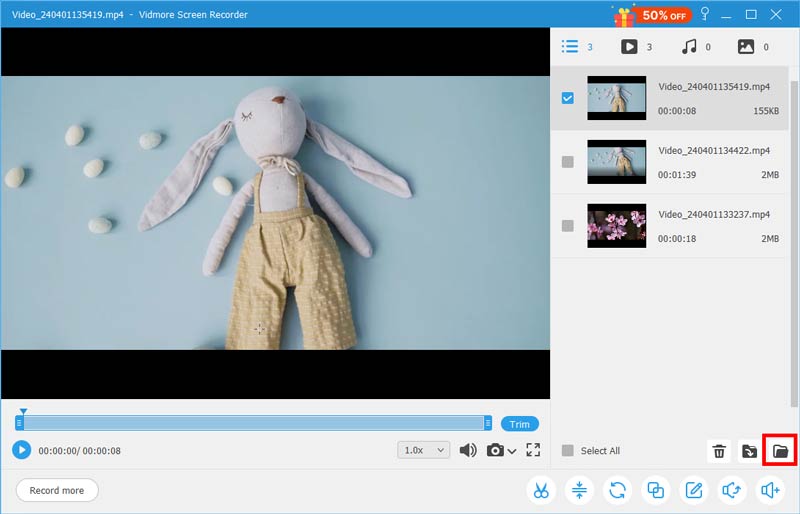 Method 2: Download Instagram Stories from Website
Sometimes, you can download Instagram Stories in a web browser, such as Chrome and Firefox. According to our test, Firefox works better for downloading Instagram Stories. Chrome is able to download images but has a hard time with videos. So, we use a Firefox to show you how-to.
Step 1: Open your browser and access the Instagram story you want to download.
Step 2: Right-click on the blank area of the page to get the context menu bar. Select Save as or Save page as to open the save as window.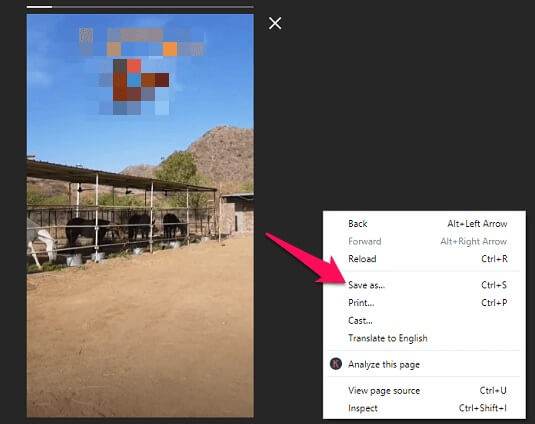 Step 3: Navigate to a temporary folder to save the web page and click the Save button to download it. Do not change the file extension in the Save as type field.
Step 4: After downloading, open an Explorer window and locate the temporary folder. Then you will see the resource folder storing all files of the web page including media files and scripts. Find and open the Stories.Instagram_files folder. Sort the files by types, find the Instagram story file, and delete other files.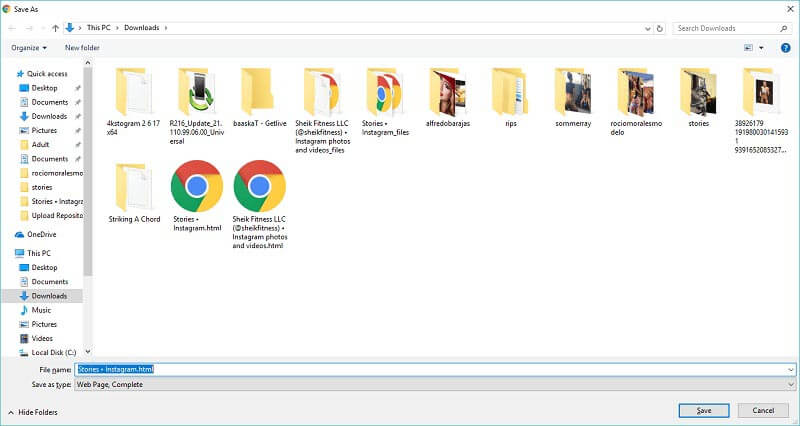 Note: This way is not always successful on download Instagram story, and it is more effective on pictures.
Method 3: Use Chrome Extension to Download Instagram Stories
Some extensions for Google Chrome can download Instagram Stories. IG Stories, for example, is a Chrome extension. It has the ability to reload Instagram story page and provide the download option.
Step 1: Run your Chrome browser, go to Chrome Web Store, search for IG Stories and install it to your browser.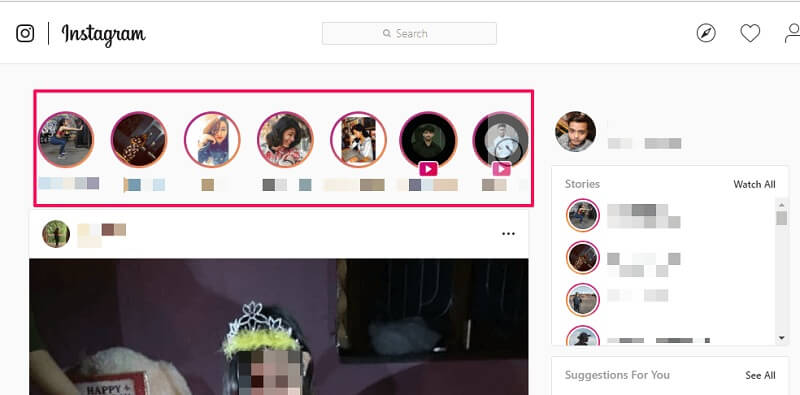 Step 2: Restart your browser, access Instagram and sign in your account. Then all stories of the Instagrammers you follow will show up at the top of the feed.
Step 3: Click the story you intend to download, and you will get the Download and Download all options. Select Download all button to download entire Instagram story as a zip folder. Then unzip the folder and you will find the downloaded Instagram story no matter it is video or picture file.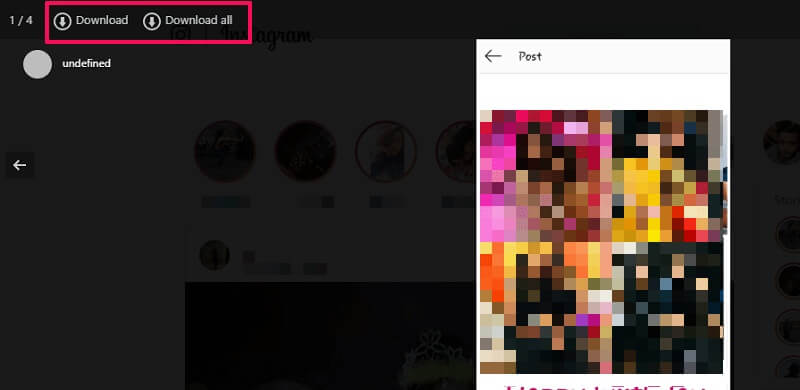 Note: This way is only available to download Instagram Stories of private accounts, the stories released by people you followed.
Part 4: Download Instagram Stories on iPhone and Android
It makes sense that many people asked how to download Instagram Stories on mobile device, when you consider that users are more likely to access this social network on handsets. When it comes to download storied on iPhone and Android, follow the guide below.
How to Download Instagram Stories on iPhone
On iPhone, you cannot download Instagram Stories to your memory directly. Alternatively, you have to access story downloaders in built-in browser of Documents(https://apps.apple.com/us/app/documents-by-readdle/id364901807) app.
Step 1: Start the Documents app on your iPhone and select the Browser from the bottom of the screen.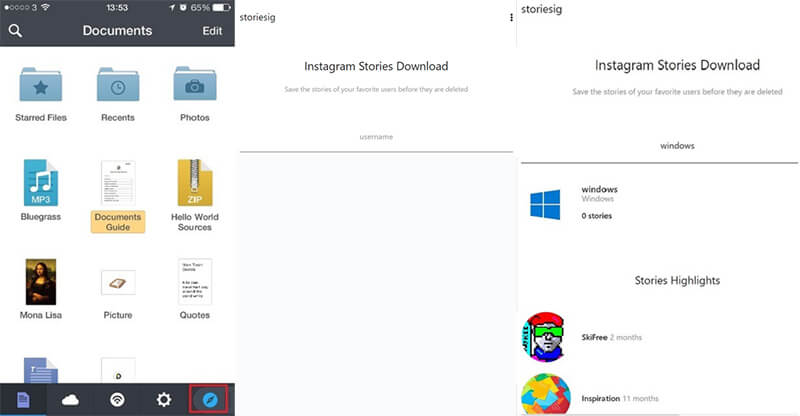 Step 2: Visit StoryIG(https://storiesig.com/) in the built-in browser, which is a web Instagram Stories downloader. Input the Instagrammer username in the box and press Enter key on your keyboard to analyze it, if the account is valid.
Step 3: After analysis, all stories of the Instagram account will be displayed on the page. Tap any story under Stories Highlights and then a Download button will appear under each story. If you are not sure, tap the Play icon to view the story. Then tap the Download button. Alternatively, tap the three-dot icon on the story and select Download.
Step 4: After downloading the Instagram story, it will be saved to the Downloads folder in the Documents app. You can upload it to Google Drive, Dropbox and more, but not move to your Camera Roll.
Note: For pictures stories, you can long-tap the picture in Instagram app and select Save Image to download it to your Camera Roll directly.
How to Download Instagram Stories on Android
On Android, you have more options to download Instagram Stories. The Story Assistant app, for example, lets you download stories from Instagram to your memory directly. Plus, this app is free to download in Play Store.
Step 1: Open the Instagram Stories downloader app from your app tray. Sign in your Instagram account and you will get a list of users who have at least an active story.
Step 2: Tap the user whose story you want to download or search for the desired username. Then you will be presented all stories belong the account.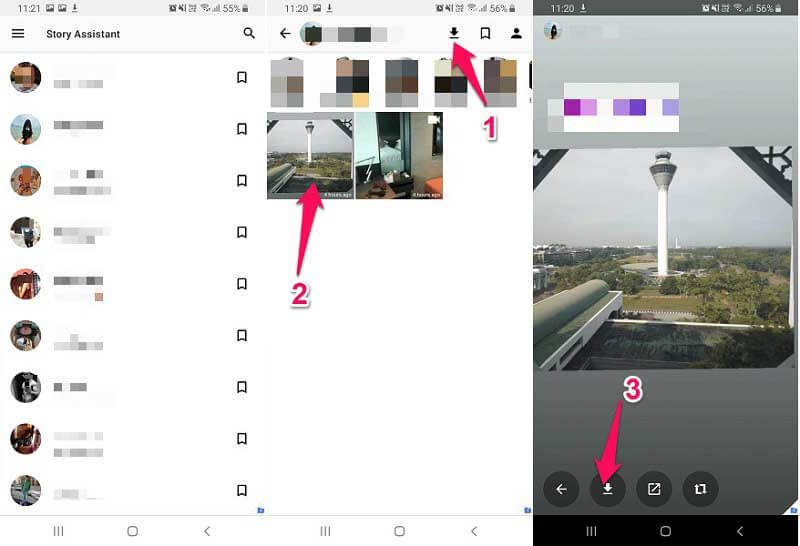 Step 3: Now, you have two options to download Instagram Stories. To download all stories, tap the Download icon at the top ribbon to save them to your Gallery. Alternatively, if you wish to download a single one, touch it on the list to open it in full screen, and tap the Download icon at the bottom left side.
Note: This app permits you to download stories from other Instagrammers and your own. However, you have to sign in your Instagram username and password in this app. It cannot be guaranteed that it is completely safe to do so.
Part 5: FAQs of Downloading Instagram Stories
How do you save other people's Instagram stories?
In order to protect others privacy and creativity, Instagram does not provide the download option for another people's story. Plus, stories will expire in 24 hours. In result, you have to use a third-party Instagram story downloader, such as Vidmore Screen Recorder. You can learn the verified methods to do it on computer and mobile above.
Is it possible to download Instagram stories?
Firstly, it is possible to download your own Instagram stories once you turn on the Save to Gallery or Save to Camera Roll option on your mobile device. When it comes to others' stories, there are some different options for various platforms.
How do you download music to Instagram stories?
Now, you can share your life via Instagram Stories with background music. Firstly, download the proper music from the internet. There are a lot of free resources. Open your Instagram app, and make a story starting by tapping the Your Story icon. Then tap the Sticker icon at the top of the screen, and select Music sticker. Choose the proper background music and tap Done.
Conclusion
With the guide above, you should understand how to download stories on Instagram. Once Instagram released the Stories feature, it becomes increasingly popular among Instagrammers. You can save your own stories automatically after setup in your Instagram app. When it comes others' stories, you must pick the right tool from the sharing above, such as Vidmore Screen Recorder on PC, and follow our guide to get what you want. If you have other troubles downloading Instagram stories, please write it down below this article and we will reply it as soon as possible.