How to Record Chaturbate Live Stream on Windows/Mac/iPhone/Android
Chaturbate is an adult website that provides free live webcams. You can start uncensored HD adult chats with amateurs, exhibitionists, porn stars and any other user online for free. In some cases, you may want to record Chaturbate live streams for offline watching. Luckily, you can follow the steps below to record video from Chaturbate with audio. Both phone and desktop users can get the best Chaturbate recorder here.

Part 1: How to Record Chaturbate on Windows and Mac
If you are looking for a Chaturbate recorder that can record Chaturbate streams without anyone knowing, you can take a look at Vidmore Screen Recorder. The software allows users to record live webcams in Chaturbate secretly.
In spite of the common controls, you can set hotkeys to start and stop recording Chaturbate video and audio. There is no time limit. Thus, you can record Chaturbate live sex chat for hours. After recording Chaturbate, you can use the built-in video trimmer to cut the unwanted part within the Chaturbate live stream recorder.
Secretly record HD video and audio from Chaturbate site for hours or even days.
Record Chaturbate video with audio from system and microphone flexibly.
Take screenshot in Chaturbate any time you like.
Add real-time drawing to your Chaturbate video recording or screenshot.
Set hotkeys to start, pause, resume and stop recording Chaturbate live stream.
Trim the Chaturbate video or sound clip with custom start and stop time.
Save or share or Chaturbate recording.
Compatible with Windows 10/8.1/8/7 and Mac OS X 10.10 or above.
Step 1: Free download, install and launch Vidmore Screen Recorder. To record Chaturbate free sex cams with audio without limits, you can choose the Video Recorder option.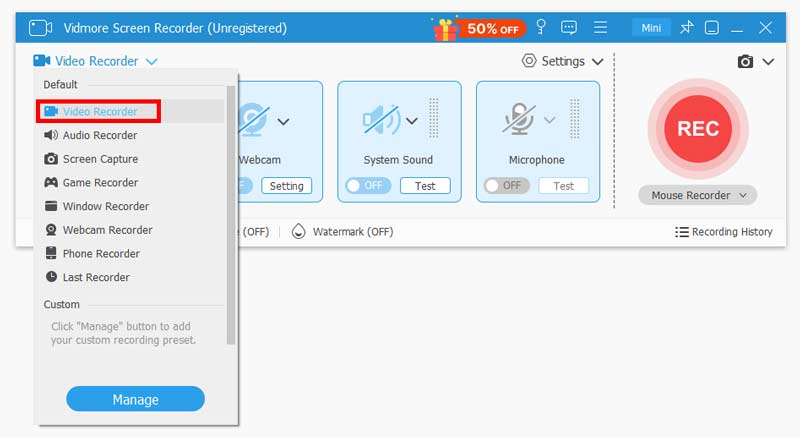 Step 2: Enable Display and set the Chaturbate screen capture area with full, fixed or custom region. Then enable System Sound to record Chaturbate live stream with audio from your computer. If you want to record your voice at the same time, you can enable Microphone as well.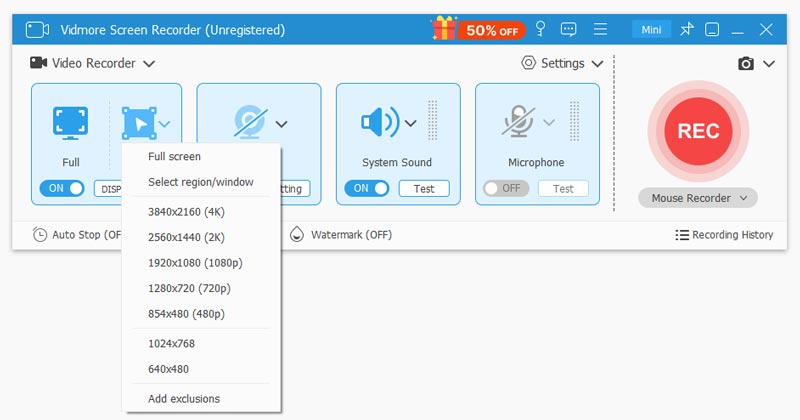 Step 3: Click the Menu icon on the top of the Chaturbate recorder software. Navigate to the certain tab to change Chaturbate recording settings. For instance, you can set to record Chaturbate to MP4, WMV, MOV and more formats. Click OK to save changes and exit the window.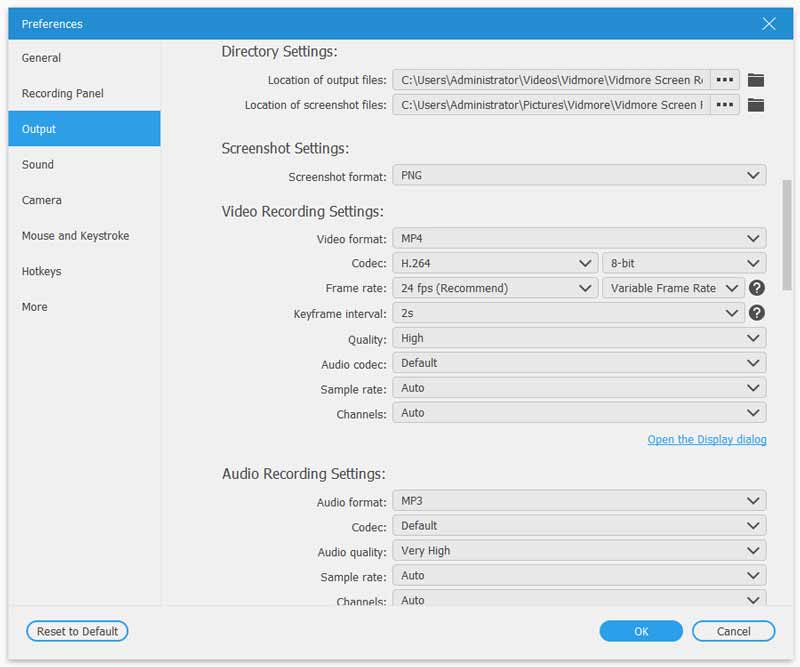 Step 4: Now you can click REC to start recording Chaturbate porn video. You can click the Camera icon to take a screenshot of Chaturbate live stream. Moreover, you can click the Edit icon to add drawing effects to your recording video.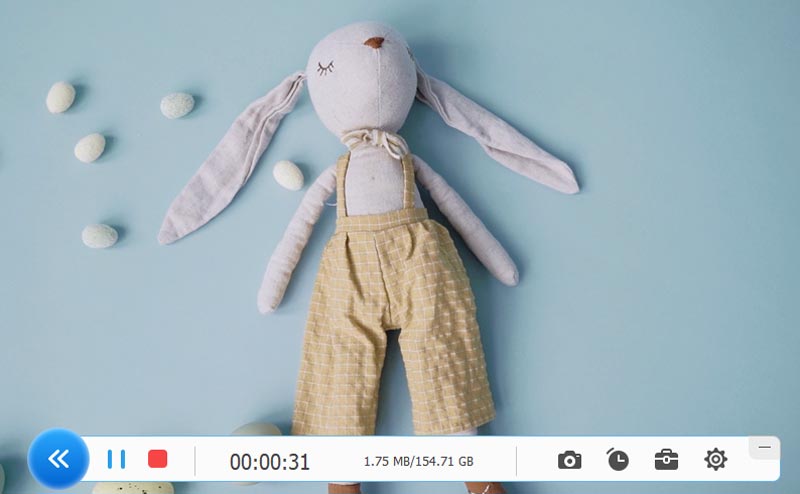 Step 5: When the Chaturbate recording process ends, you can use the built-in video trimmer to cut out the Chaturbate video recording. After all customizations, you can click Save to save Chaturbate live stream with audio to your computer.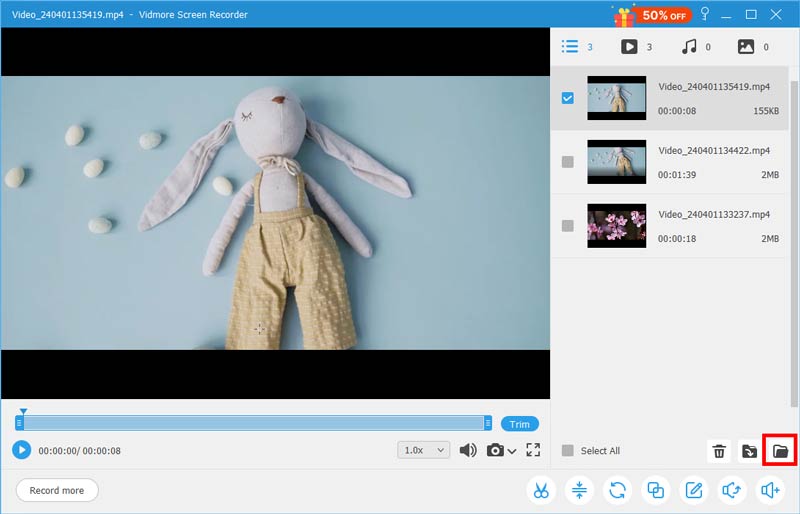 Part 2: How to Record Chaturbate on iPhone
For iOS 11/12/13 users, there is already a built-in Chaturbate recorder app on iPhone and iPad. You can use the iOS screen recording feature to record Chaturbate stream on iPhone directly. Here are the steps to record Chaturbate screen video and audio on your iOS device.
Step 1: Open the Settings app. Choose Control Center and then tap Customize Controls. You can choose the green + icon next to Screen Recording.
Step 2: Swipe up from the bottom of iPhone screen. For iPhone X or later users, you need to swipe down from the top right corner of the screen instead.
Step 3: Deeply press on the Record button, which looks like a dot in a circle. Then tap Microphone to record Chaturbate video and audio on iPhone.
Step 4: When you tap Start Recording, there will be a 3-second countdown. Later, iPhone itself will start recording Chaturbate automatically.
Step 5: Press the red Stop Recording button from Control Center. Or you can tap the red status bar and then choose Stop.
Step 6: The recorded Chaturbate video can be found within the Photos app.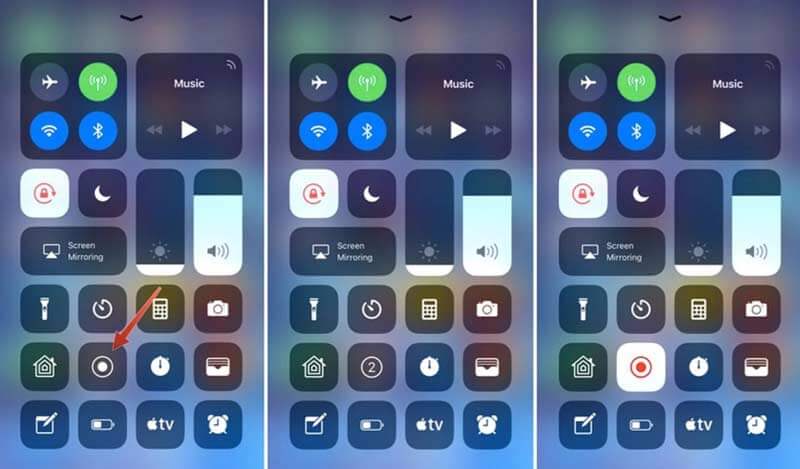 Don't miss: How to brighten video on iPhone
Part 3: How to Record Chaturbate on Android
Android users need to record Chaturbate adult video with a third-party Chaturbate recorder apk. There are many free and paid screen recorders that can record live streams from Chaturbate. This section will show you an example to record Chaturbate stream on Android with AZ Screen Recorder. You can replace it with other screen recorders you like.
Step 1: Download AZ Screen Recorder from the Google Play Store. Then run the Chaturbate screen recorder app.
Step 2: You can see a series of floating options for screen recording on the screen. Tap Record to record Chaturbate stream on Android.
Step 3: Choose Start Now in the popping-up window to confirm.
Step 4: If you want to stop recording Chaturbate live stream, you can swipe down and choose Stop in the notification bar.
Step 5: Save or share your Chaturbate recording video.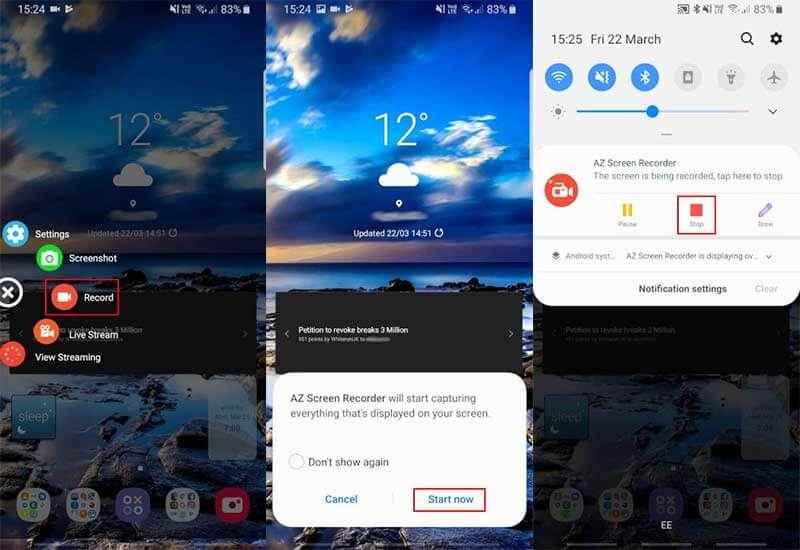 You can record Chaturbate live streaming video and audio with the above steps. No matter you watch Chaturbate adult webcams on your phone or computer, you can get the related Chaturbate recorder to record all live streams from Chaturbate.
If you want to record Chaturbate live webcam for hours, it is recommended to record with Screen Recorder on your Windows or Mac computer. You can get more screen recording features and much larger storage space. Thus, your Chaturbate stream recording will not end suddenly due to iPhone/Android storage full. By the way, you can record online live streams from other websites within Vidmore as well.