The Easiest Way to Record Video Calls and Live Video on Facebook for Windows/Mac/ iPhone/Android
Facebook has added video calling feature so that you can have face-to-face video chatting with your family and friends. You can quickly start a video call from Facebook Messenger with just one tap. Facebook said that its video calling service works between iOS and Android. The video calling feature definitely makes Facebook Messenger a worthy adversary against services like Apple FaceTime, Google Hangouts and Skype. Now most users start to care about how to record the important video calls and also the live streaming video on Facebook for backup or saving. Whatever you use Windows, Mac, iPhone or Android device, this article would help you find the easiest but complete way to solve the Facebook video recording problem.

Part 1. How to record Facebook video call and live video on Windows/Mac
Vidmore Screen Recorder is one of the most professional Video Recording software which provide you with an easy way to record YouTube video, Facebook video chat, online streaming video and audio, as well as videos that can't be downloaded. Once you have experienced this wonderful software, you will fall in love with its high quality and advanced features. It is really a flexible video recorder to get all you want.
Record Facebook face-to-face video chat and live streaming video easily.
Take screenshot in high resolution during video recording.
Mark up your screenshot with a text box, arrow, highlight, step tools, changeable cursors and many other drawing tools.
Record any kind of music, radios or online audios with high quality.
Step 1: Download, install and launch Vidmore Screen Recorder

Step 2: Choose the video recording area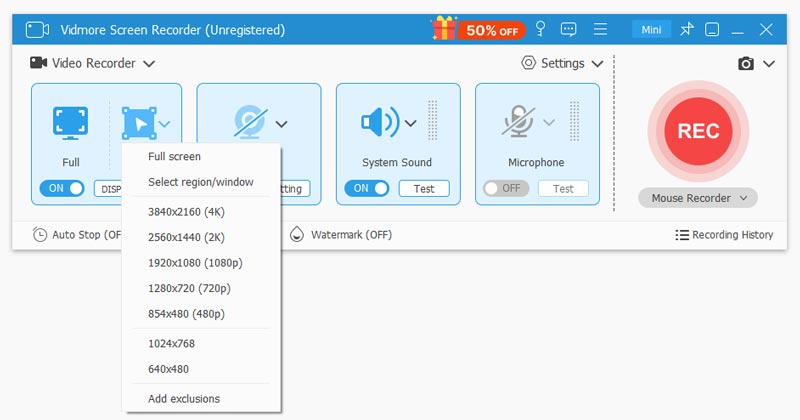 Step 3: Customize the Facebook video recording settings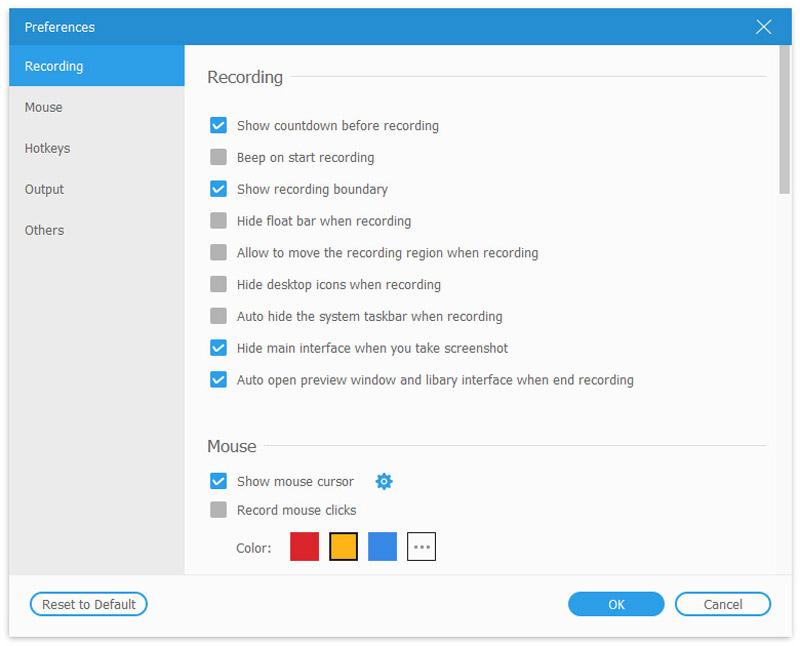 Step 4: Start to record Facebook video call or live video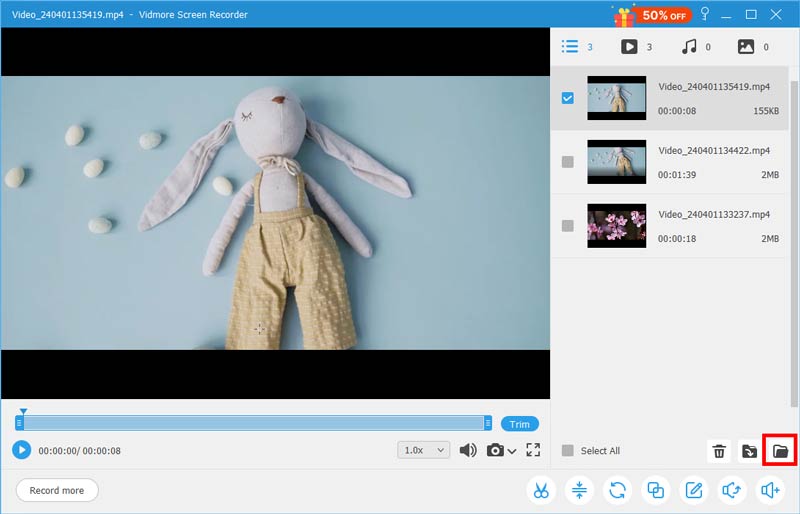 Part 2. Simply record Facebook video chat and stream video on iPhone/iPad
As iOS versions 11 or above has the built-in screen recording feature. If you are using an iOS device and want to record Facebook Messenger video calls or live videos on it, you can rely on the built-in Screen Recorder. It is simple to use and handle. Before recording Facebook video calls or online streaming video, you need to add the screen recording feature to the Control Center first, follow the steps below.
Step 1. Unlock your iPhone and open the Settings app.
Step 2. Browse down and tap Control Center, then choose Customize Controls.
Step 3. Scroll down and find the Screen Recording option. Tap the green plus to add the screen recorder to your Control Center.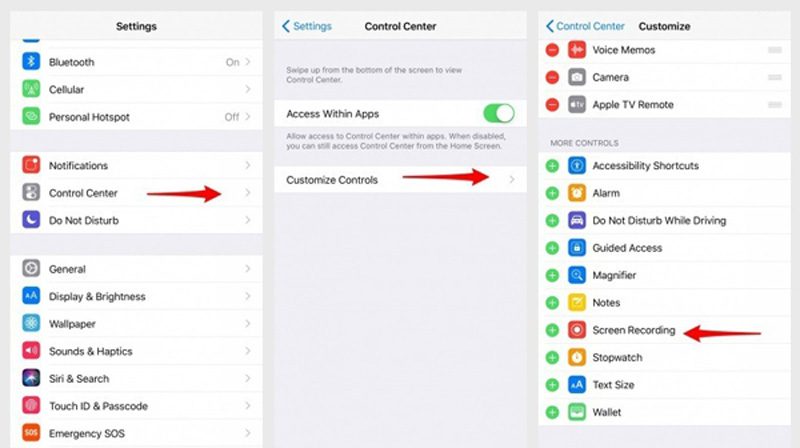 Step 4. Open Control Center and then choose the recording button. Hard press this screen recording button till the option window pop up. Then, tap Start Recording to start the Facebook Messenger video/voice call recording or live streaming video on iPhone. Tap Microphone Audio if you want to capture audio chat only.
Step 5. To finish recording iOS screen, you can tap the red blinking bar at the top and press Stop recording. Or, you can go back to Control Center and choose the same option. And the recorded Facebook video will be found under the photo gallery.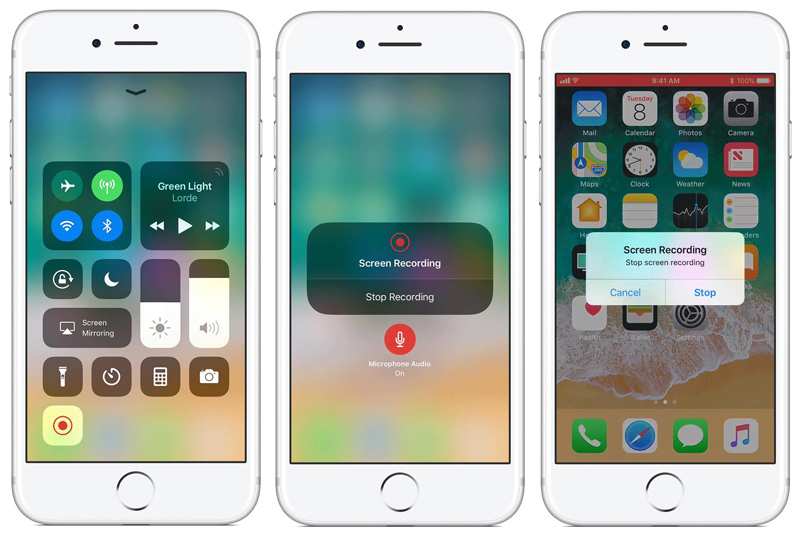 After saving recorded Facebook videos on your iPhone, you can edit the video before sharing with your friends, for example, you can brighten the iPhone video, or make the video louder.
Part 3. Easy to record Facebook messenger video call/chat on Android
As Android device has no built-in screen recording feature, you need to find third-party app for help. AZ Screen Recorder is most popular video recording app for Android users. It doesn't require root, has no limit on video recording length. It is a stable, high-quality screen recorder for Android that helps you record smooth & clear Facebook messenger video calls. This video recording app provides an easy way to record screen videos such as Facebook video calls, Facebook live streaming videos, game videos, video tutorials, and more.
Step 1. Launch the AZ Screen Recorder app from your app drawer.
Step 2. You'll see an overlay with four buttons appear. Tap the gear icon to tweak video recording settings including recording resolution, frame rate, and bit rate. When you're done, press Back to return to the home screen.
Step 3. Open the app you or navigate to the screen you want to record.
Step 4. Tap the red camera shutter icon in the AZ overlay. The video will begin recording. Use your phone like normal until you're ready to stop recording.
Step 5. When you're finished, pull down the notification shade. In the AZ notification you can either pause or stop recording.

Conclusion
The article is the complete guide about how to record Facebook video calls and live streaming video on different platforms including Windows/Mac/iOS/Android. With above methods, you can record Facebook videos easily and quickly.