DVDFab Alternative – Top 5 Blu-ray/DVD Rippers You Should Know
When I download DVDFab to rip and backup my large Blu-ray collections, I just find there is a limitation for Blu-ray copies to ten a day even if I had the purchased version. What should be the DVDFab alternative?
DVDFab is always one of the best DVD and Blu-ray rippers to extract movies from DVD or Blu-ray files, which has a simple user interface and fast burning speed. But if you are not satisfied with the limitation and high price for the program, you can learn more about the best DVDFab alternatives from the article now.

Part 1: Why Do You Need a DVDFab Alternative
Just as mentioned above, DVDFab 11 has the limitation for Blu-ray copies. Is there any other reason that you need a DVDFab alternative? When you need to rip or convert some commercial DVD or Blu-ray disc, the DRM protection is another major restriction you can take into consideration.
Limited DVD menus and templates are available to DVDFab 9 or others.
Lack of the advanced editing features to the video before burning videos.
Cannot add pictures and other elements to create a photo DVD slideshow.
Cannot create or add chapters to your DVD disc with DVDFab 7 or others.
Besides the above restriction, the price structure is another reason that you need DVDFab alternative, which you have to pay for more than US$300.00 to get the whole suite.
Part 2: Best DVDFab Alternative to Rip DVD/Blu-ray Files
Vidmore is the best DVDFab alternative with a complete solution for video converting and DVD/Blu-ray ripping. It enables you to rip any DVD and Blu-ray disc to more than 300 video/audio formats as well as device presets. It has the advanced editing features before ripping DVDs. You can get the license with US$39.95 per year.
Convert DVD to MPG, ISO, MP4, MOV, AVI and other video/audio files.
Rip any DVDs and Blu-ray discs, includes ones with DRM protection.
Preserve the complete DVD structure, video/audio track, menus, etc.
Advanced acceleration algorithm to convert DVD with 3X faster speed.
Step 1: Load the DVD into the program
Insert the DVD or Blu-ray into your computer. Download and install Vidmore DVD Monster on your computer. Launch the program and choose the "Ripper" to convert the DVDs as DVDFab alternative.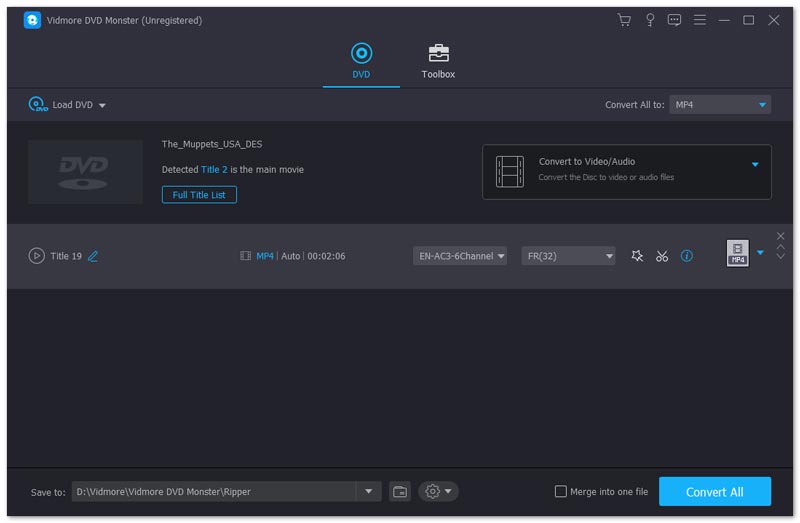 Step 2: Choose the DVD titles to convert
Click the "Load DVD" option or "Load Blu-ray" option to load the files. You can click the "View/Select Title" to view all the DVD titles, choose the desired ones you want to convert accordingly.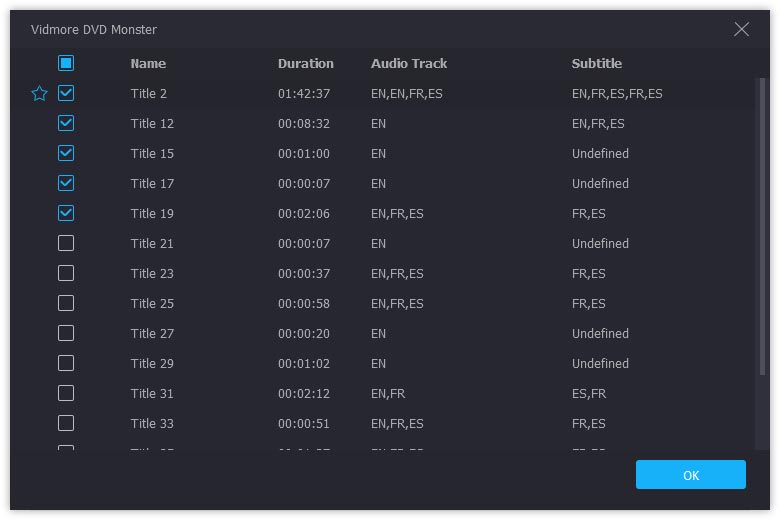 Step 3: Select the output format for DVD
Just choose the desired video format for "Rip All to". You can also select the default lossless MPG format. You can also click the file format or device presets on the right side of the DVD disc.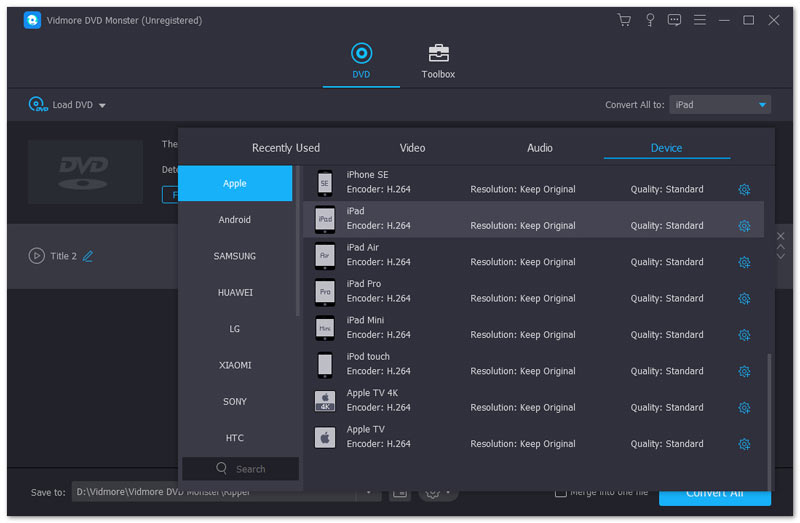 Step 4: Convert any DVD to digital files
After that, you can click the "Settings" button to select the destination folder and the convert tasks. Click the "Rip All" button to start converting DVD discs to digital videos and audio files.
Part 3: Top 5 DVDFab Alternative You Should Know
Is there any other DVDFab alternative to convert DVDs for free? Just learn more about the 5 free alternatives to extract the desired movies from DVD with ease as below.
Top 1: MakeMKV
MakeMKV is another DVDFab alternative to convert DVDs and Blu-ray discs, even with the latest version of AACS and BD+. It is able to preserve all video and audio tracks, chapter information, track language, audio type and more other data. The program can instantly stream decrypted video to MKV and other limited video formats.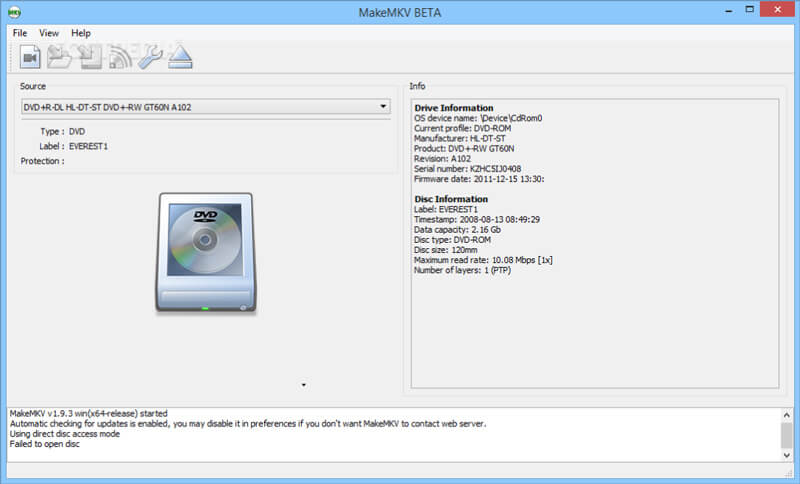 Top 2: Handbrake
Handbrake is a free and cross platform DVDFab alternative to convert DVD disc with ease. It has the advanced video filters, such as de-interlacing, de-comb, de-noise, detelecine, de-block, gray scale, cropping and scaling. It also supports chapters, subtitles, title, VFR, CFR, live static, video preview and more other features. (What to do if Handbrake won't rip DVD)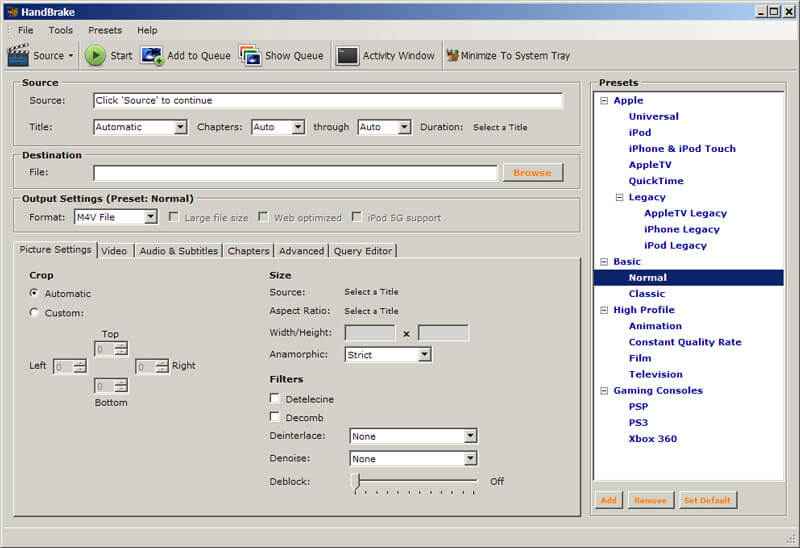 Top 3: Format Factory
Format Factory is a comprehensive and free DVDFab alternative to change the format of videos, audios, photos, and even for DVDs. Besides the video and audio output files, you can also convert files for all popular portable devices. But the program does not support converting the DRM protection DVDs and Blu-ray files.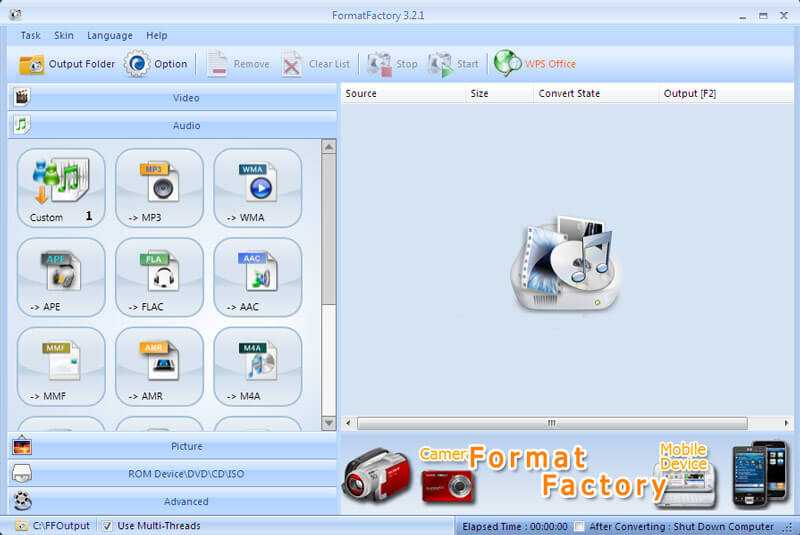 Top 4: DVDShrink
Just as the name of the DVDFab alternative, DVDShrink is able to rip and copy protected DVD content to hard drives. It is able to make region free or set for any region code on DVD copies. Moreover, you can take advantage of the capacity to compress original DVD automatically or manually. But it takes a long period of time to rip the DVD files.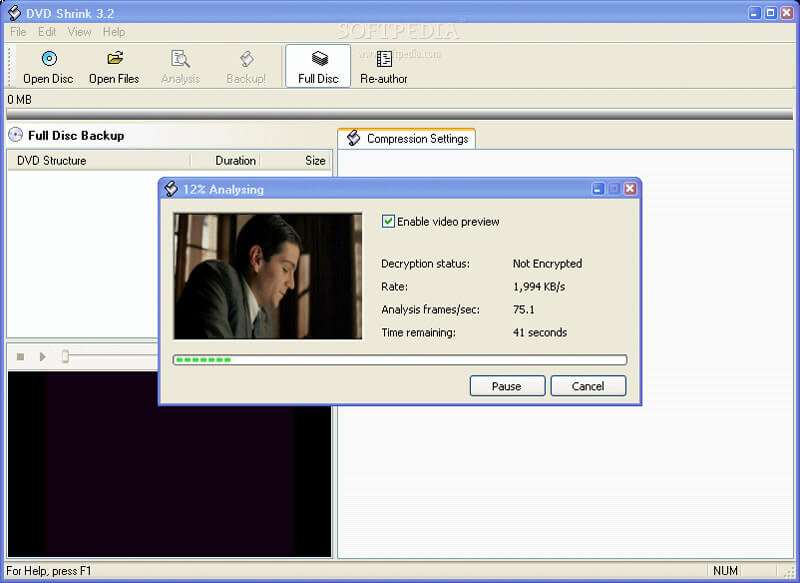 Top 5: DVD 43
DVD 43 is another free DVD ripper that de-encrypts DVDs in the background. Moreover, you can also access to the plugin version on Windows 8. The program is designed to work smoothly with your DVD program, breaking the encryption to make the whole copying process smooth. It should be an easy DVDFab alternative you can take into consideration.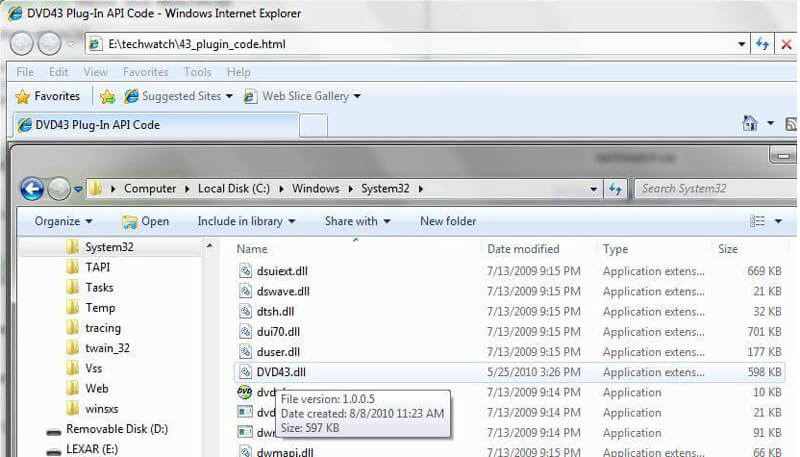 Conclusion
If you are looking for some DVDFab alternatives, you should check the limitation for the DVDFab program beforehand. The article shares the ultimate alternative to DVDFab that enables you to rip DVD/Blu-ray discs. Moreover, you can also 5 more DVD alternative to convert the files for free.