BG Remover
Home

Free Transform

Flip:

Rotate:

-180

-150

-120

-90

-60

-30

0

30

60

90

120

150

180
Please long press on the image to save it
Back
Current status will not be saved. Are you sure go back to Home?
Due to the change in size of your browser window, we need to initialize display settings to avoid a messy webpage.
One-Click to Remove Picture Background with AI
Adopted with the advanced AI (artificial intelligence) technology, Vidmore Background Remover Online can erase the image background automatically. It can detect the subjects from any person's photography and get rid of the background to create a precise cutout. Without extra clicks, you can remove background from JPG/JPEG and PNG photos and make a transparent photo in a few seconds. No company of Photoshop, you can remove the complex background from your portrait effortlessly.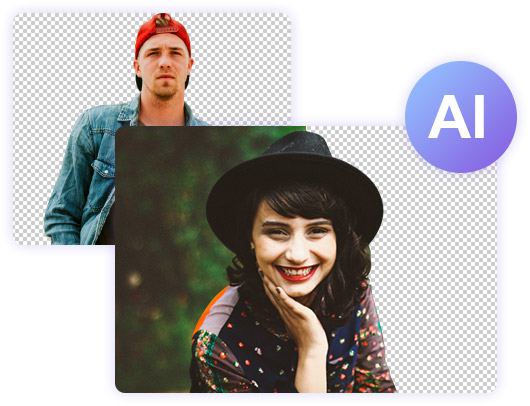 Change Photo Background to White, Black, Transparent
With the free background changer app, you can delete the original background and change a stunning one with your local templates or customized colors. You can change the picture background color to white, black, pink, green, and other solid colors as you like. Moreover, you can turn your image into a fantastic photo by changing the background themes for your Instagram share or visual presentations. Whether you want to get a profile photo or need a travel or sports photo, you can make it easier.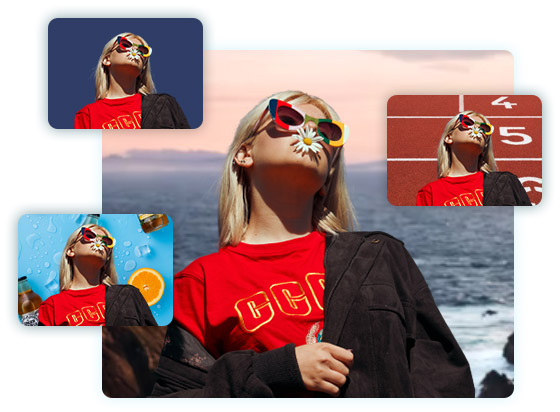 Make Cool Designs As You Like
What this free background remover app, you can fully customize your needs. Its built-in tools can crop a picture to zoom in and eliminate some edges that you do not want to keep. The crop ratio also lest you save an image in 1 to 4 inches or free ratio. Besides, you can move the person in the background to adjust the position to place it in the right place. For a sideways picture, you can rotate it to solve that. The flip feature can get a mirroring photo immediately.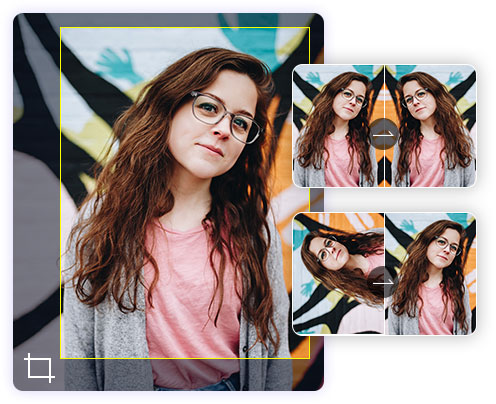 Remove and Change Picture Background in 3 Steps
Step 1: Upload a JPEG/PNG portrait image.

Step 2: Remove background automatically.

Step 3: Edit and download the image.
Why Customers Love Our Background Remover Online


I can create transparent backgrounds, though I do not understand Photoshop. I'm surprised it doesn't cost money.

No ads and no installation. The whole process is done online. It works great to remove the background and change it to black.

The app is fantastic! it's enjoyable and easy. I need to upload my photo, and its AI recognition technology can help you remove the background automatically. Better than Pixlr background remover.

Great little app. It works to let me erase the original background and replace it with a new one. Now I can share my travel photos on Instagram with more likes.

I use it for my selfie! It is exactly what I was poking for! No costs, and quick to handle the photos. Moreover, its editor tools let me adjust the pictures quickly.
Frequently Asked Questions
Is Vidmore Background Remover Online safe? Can I batch remove the picture background online? Wipe your confusion by finding the answers here.
How to make background transparent?

To make the picture background transparent, you just need to upload your portrait photo, and then this software can detect and erase the background to a transparent color, then download and save this image as PNG.

How to change the background color?

Vidmore Background Remover Online can change the picture background color to white, black, green, pink, and other solid colors. After removing the background, move the Edit tab, select the solid color you need, and click Download to export the photo with a different background color.

How to add a background?

To add an ideal background, you should first remove the picture background with Vidmore Background Remover Online. Then click the Image tab to select the plus icon, where you can upload a local template to set a new background for your photo.

Photoshop vs Vidmore Background Remover Online, which one is better?

Photoshop is a professional image editor tool with various features, including removing the background. However, it needs some professional skills to erase or change the background. However, Vidmore Background Remover Online is a simple tool to help you delete the picture background automatically. Even if you are a beginner, you can make it conveniently.

Is Vidmore Background Remover Online safe?

Yes. Vidmore Background Remover Online is an online background eraser tool. Though it is free, it contains no ads, and all the uploaded photos will be deleted once you download them. So you can feel safe using it.