Part 1: Intel® Quick Sync Video
What is Intel® Quick Sync Video
Video content is typically compressed and encoded into a specific format when it is stored on hard drives, DVDs, camcorders, cell phones, or broadcast media. When you want to play that content, upload it online, or copy it to your phone, it must be decoded first and then re-encoded in a new format, a resource- and time-intensive process. Intel® Quick Sync Video uses the dedicated media processing capabilities of Intel® Graphics Technology to decode and encode fast, enabling the processor to complete other tasks and improving system responsiveness.
Intel® Quick Sync Video is available with 2th Gen Intel® Core™ processors and later. With this hardware acceleration technique, Vidmore Video Converter is able to convert videos up to 16x faster.

Compatible video codecs
Intel® hardware acceleration is available when converting videos to H.264 and H.265 codecs. Aside from general video formats, this will also improve conversion speeds when ripping DVDs or preparing videos for Apple iPhone, iPad, and other mobile devices. When you select a conversion preset, Vidmore can convert media streams up to 3.5 times faster by shifting some of the workload from the CPU, allowing for up to 400% faster conversion, while freeing up the processor for other tasks.
If you use the latest 2nd~5th generation Intel Core i3/i5/i7 processors, you may be able to use the Intel Quick Sync Video H.264 encoder which allows you to convert the target in high speed, with a high compression ratio, and in high quality.
If you use Intel 6th generation Skylake processors and later, you will be able to use the Intel Quick Sync Video HEVC (H.265) encoder which is better at compression than the H.264 encoder.
How to enable Intel® Quick Sync Video in Vidmore
Keep in mind, the support of Intel Quick Sync Video technology varies from one processor to another, and the decoding/encoding settings depend on what kind of video sources users are about to convert.
Open "Preferences" and click on the tab "Convert". Then activate the option "Enable Intel App Acceleration". Click "OK" to save the settings.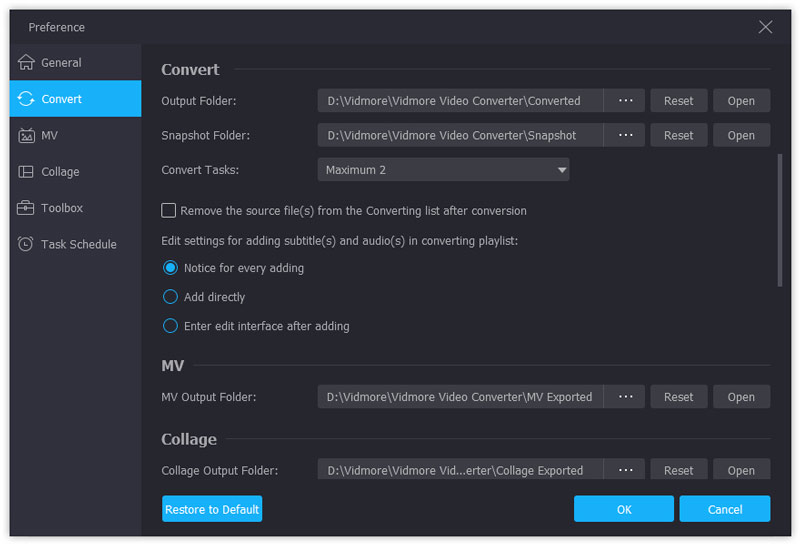 Troubleshooting
If the Intel® hardware acceleration option in Vidmore Video Converter preferences is unavailable:
Check that your processor is compatible with Intel® hardware acceleration. To do that, open the Control Panel, go to System and Maintenance, and choose System. Find the processor information and make sure that you have an i3, i5, or i7 Intel® processor.
Update the Intel processor drivers. You can find the newest version at Intel's official website here. We recommend downloading drivers and other software from trusted sources.
In order for the graphics acceleration to work properly, there needs to be a monitor connected to the graphics card port. Connect the monitor and make sure it is functioning properly, then try enabling Intel® hardware acceleration again.
Part 2: NVIDIA® NVENC™/CUDA™
Many computers today not only have advanced multi-core processors, but are also equipped with cutting-edge multi-core graphics cards that can process video and audio streams just as effectively as many CPUs. Enabling NVIDIA® GPU acceleration will allow Vidmore Video Converter to employ your NVIDIA® graphics card for media processing, increasing conversion speeds even further!
Depending on the graphics card model, Vidmore Video Converter can speed up video processing using the NVIDIA® CUDA™ or NVIDIA® NVENC™ acceleration.
To find out if this acceleration method is supported by your graphics card, open the "Convert" tab in Vidmore Video Converter preferences and find the option "Enable NVIDIA GPU Acceleration". Check if you can turn on NVIDIA® GPU acceleration.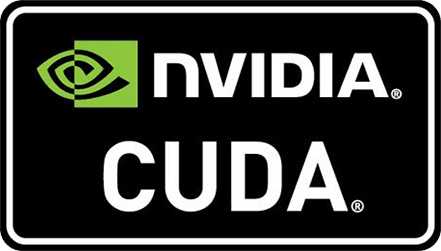 NVIDIA® CUDA™ Acceleration
Compatible video codecs:CUDA™ technology accelerates conversion to AVI, MP4, FLV, MKV, MOV, and MPEG-2 TS with the H.264 codec.
Compatible graphics cards:NVIDIA® CUDA™ acceleration supports GeForce, GeForce Mobile, Tesla, Quadro, and Quadro Mobile graphics card series. You can find the full list of supported GPUs on NVIDIA®'s official site.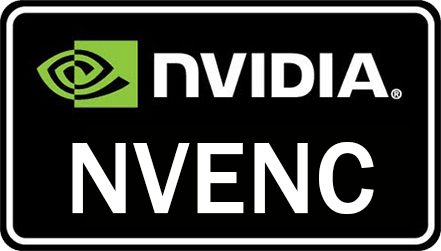 NVIDIA® NVENC™ Acceleration
Compatible video codecs:NVIDIA® NVENC™ acceleration speeds up processing of H.264 and HEVC (H.265) video encoding, even in 4k resolution videos.
Compatible graphics cards:The NVENC™ acceleration supports Kepler graphics card series, including Geforce GTX 600, GTX 660M, 670MX, 675MX, 680M, and 700M series or higher. If you use GTX 950 series or higher graphics cards (Maxwell, GM20x), you will be able to use the NVIDIA® NVENC HEVC (H.265) encoder.
Troubleshooting
If you can't enable NVIDIA® acceleration, try updating your graphics card drivers:
Click here to go to NVIDIA's official site where you can download drivers for your GPU. Please only use drivers from your hardware manufacturer. Software downloaded from other sources may contain malware.
On the driver download page, either enter your GPU model (see above to find out which GPU you have) and operating system, or use NVIDIA® automatic scanner to pick the right driver version. You will be then offered to download and install the drivers.
After you've installed the drivers, restart your computer for the changes to take effect and try enabling NVIDIA GPU acceleration in Vidmore Video Converter.
Part 3: AMD APP
What is AMD APP
AMD APP is short for AMD Accelerated Parallel Processing. It is available on AMD Radeon™ HD 6000 series and higher GPUs, and is designed to improve video quality and enhance application performance. Full enablement of some features requires support for AMD Accelerated Parallel Processing (APP) technology and/or AMD's Universal Video Decoder (UVD). AMD Accelerated Parallel Processing technology works with applications designed to take advantage of its GPU acceleration capabilities.
Vidmore Video Conv erter have adopted AMD APP technology to speed up conversion speed for any computer with an AMD APP-enabled GPU. By doing so, more resources of your computer CPU can be reserved for other tasks while converting video files with Vidmore. Users can enable AMP APP acceleration once AMD graphics card has been detected.
Perfect Conversion Speed with AMD APP Acceleration
When the AMD APP technology is applied to video conversion, many resources of the CPU can be speared to do other operations. And then you're able to enjoy the benefits of hardware acceleration.
AMD APP acceleration can speed up the process of H.264 video encoding.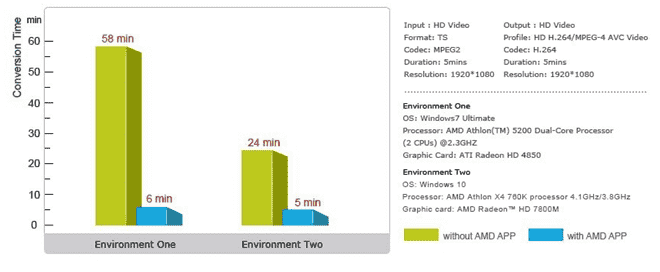 In order to use the AMD APP acceleration, you shall install the latest version of AMD Graphics Driver. Please download and install AMD graphics driver from the official site.
Supported Graphics Card
| | |
| --- | --- |
| Series | Model Number |
| Radeon™ HD 6000 Series | AMD Radeon™ HD 6990, 6970, 6950, 6870, 6850, 6790, 6770, 6750, 6450 |
| ATI Radeon™ HD 5000 Series | ATI Radeon™ HD 5970, 5870 Eyefinity 6, 5870, 5850, 5830, 5770, 5750, 5670, 5570, 5550, 5450 |
| ATI Radeon™ HD 4000 Series | ATI Radeon™ HD 4890, 4870 X2, 4870, 4850, 4830, 4770, 4600 series(4670/4650), 4550, 4300series |
| AMD Radeon™ HD 6000M Series | AMD Radeon™ HD 6900M series, 6800M series, 6700M/HD 6600M series, 6500M series, 6400M series, 6300M series |
| ATI Mobility Radeon™ HD 5000 Series | ATI Mobility Radeon™ HD 5870, 5850, 5830, 5770, 5750, 5730, 5650, 5400 series(5430/5450/5470), 5450, 5430, 5165 series, 5145 series |
| ATI Mobility Radeon™ HD 500v Series | ATI Mobility Radeon™ HD 560v series, 550v series, 540v series, 530v series |
| ATI Mobility Radeon™ HD 4000 Series | ATI Mobility Radeon™ HD 4870, 4860, 4850, 4830, 4600, 4500, 4300 |