Detailed Review of PotPlayer: Great Media Player You Can Rely On
Nowadays, many video players in the market provide various features and functions for users. However, just a few perform well and offer a better user experience when playing the video. There are media players consisting of enhanced codecs, an understandable interface, and more, and PotPlayer is one of them. This program is one of the excellent media players in the market that offers basic and advanced editing features. This post will provide essential information regarding the media player. In addition, if PotPlayer is not enough for you, you can rely on the alternatives presented. Let us start the exciting review!

Part 1. What is PotPlayer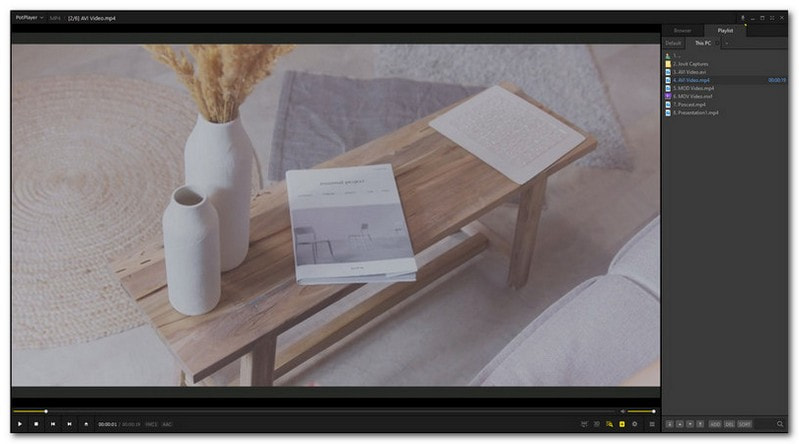 PotPlayer is a feature-rich platform that provides a broad range of functionality even beyond the expectations of users. This player is available as freeware for Windows operating systems on 32-bit and 64-bit platforms and plays videos without posing any restrictions. This player supports several media formats and can be played immediately. It accepts all audio and video files and offers high-quality delivery of content. Besides, it has no restrictions on media file size because it can play without asking about additional codecs and plug-ins.
PotPlayer is an excellent video player that keeps track of your last played tracks. With that, you can resume from the last paused location whenever you have to switch over it for the next time. The good part is that the users will not be interrupted when playing audio or video. This highly customizable player guides you to enjoy video clips with added support subtitles.
Interface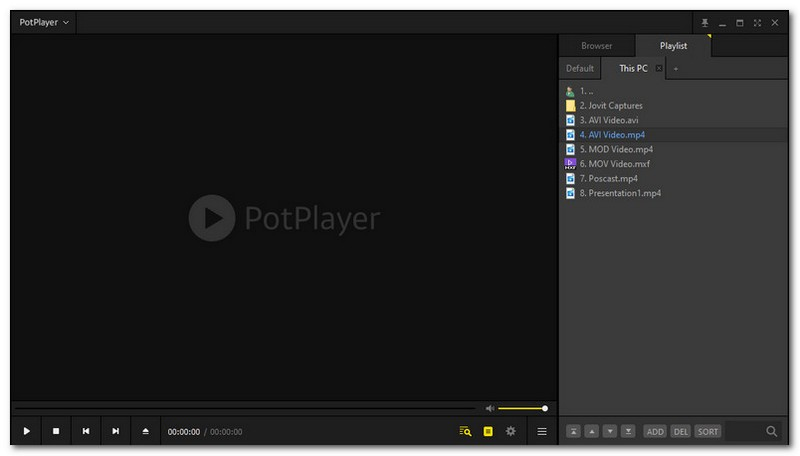 PotPlayer has an intuitive interface, making it easier for users to quickly understand and control the options. The interface has s simple design with a dominant black and a touch of yellow color.
Performance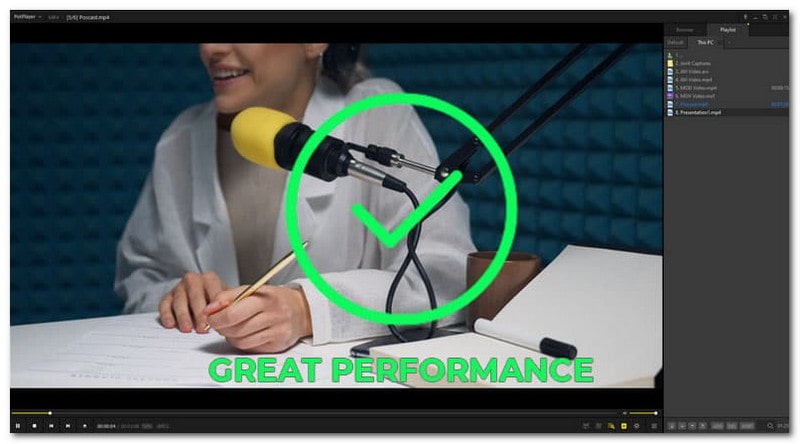 PotPlayer is an excellent video player, so there is no doubt that it can offer excellent performance for playing audio and video files. Besides that, it is easy for users to access the playback settings, library, navigation, and menu. However, you might encounter slowing down and lag due to failing to meet the required system.
PotPlayer's Supported Audio and Video Formats
PotPlayer is a famous media player that can be accessed on the market. It can play audio and video files smoothly and supports a broad range of different media files, which this part will present.
| | |
| --- | --- |
| Audio File Formats | WMA, WAV, OGG, MP3, AAC, M4A, FLAC, RA, and MOD. |
| Video File Formats | AVI, MP4, ASF, WMV, M2V, MPEG, DPG WebM, MTS, DivX, and AMV. |
PotPlayer's Main Features
PotPlayer provides many features beneficial in playing audio and video files smoothly and enjoyable playback. This part will present the following key features of the player that you can expect. Are you ready to know what they are? If so, please continue reading.
It supports Direct3D9 Ex FlipMode and overlay.
It supports DVD and Blu-ray video playback.
It allows users to preview scenes and has a PotPlayer screenshot function.
Cable of plenty of subtitle formats and Blu-ray subtitles, like ASS and SSA animation, and more.
It offers three-dimensional video playback for virtual reality.
Part 2. Pros and Cons of PotPlayer
This section will present the advantages and disadvantages of the player that you can expect and look forward to. Here are they:
Pros:
This player supports numerous audio and video file formats.
It instantly resumes last stopped playbacks.
It accepts files like ASS, SAA, and more for subtitle support.
Users can quickly modify options for brightness, contrast, and hue for all levels of video clips.
Users can use keyboard shortcuts for brightness, contrast, subtitles, seeking, volume, and zooming.
Cons:
First-time users may find the setup quite tricky with loads of advanced settings.
It is designed and dedicated for experienced or professional users.
It cannot play online videos and stream.
The installer contains the extra program, so users must be careful.
Unnecessary ads are popping up on the screen.
It is not available on Windows 10 or Mac OS X.
Part 3. PotPlayer Alternative
1. Vidmore Video Converter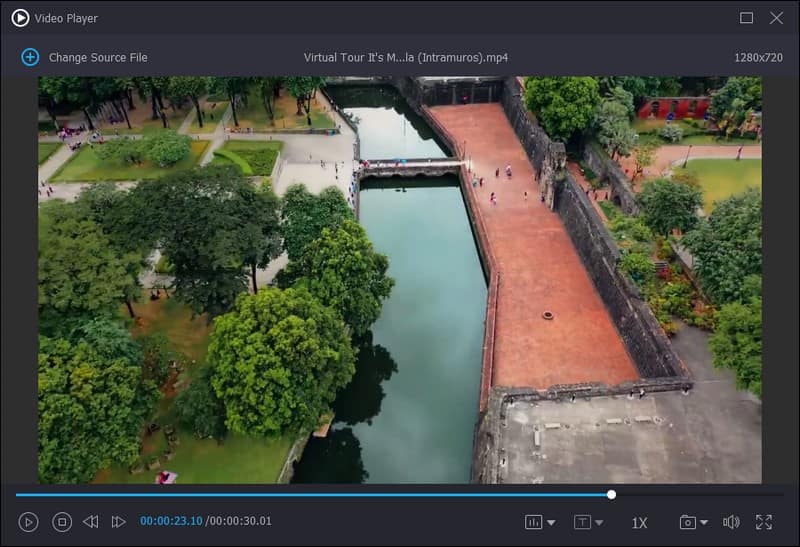 First on the list is the powerful Vidmore Video Converter which offers a built-in video player. This video player allows you to play video clips in different formats, which can be found in the toolbox section. You can import a video file, whatever the format is, which you can watch straightly on the program. You can also adjust the audio level to increase or lower the volume of the video you are watching.
This player lets you change the speed rate of the video you watch, whether slow or fast. Select 0.75×, 0.5×, 0.25×, and 0.125× if you want to slow down your video. In contrast, if you want to speed up your video, select from 1.25×, 1.5×, and 2× according to your preference. Besides that, it has a separate option to take a screenshot while you are watching. It has a continuous shooting, where you can input your desired number of screenshots sequentially. Also, it can open your target folder, where your screenshot is located, to preview them. Amazing, right? You can watch your video smoothly without experiencing a problem.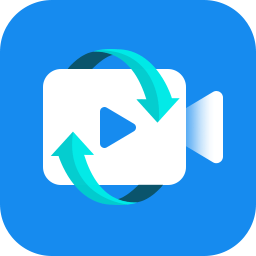 Vidmore Video Converter
It supports numerous audio and video file formats.
It has a built-in movie maker, converter, collage maker, and many toolkits.
Infused with a video player.
Allows users to change the video speed.
Users can take a screenshot while viewing.
Compatible with Mac and Windows devices.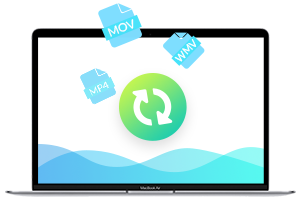 2. VLC Media Player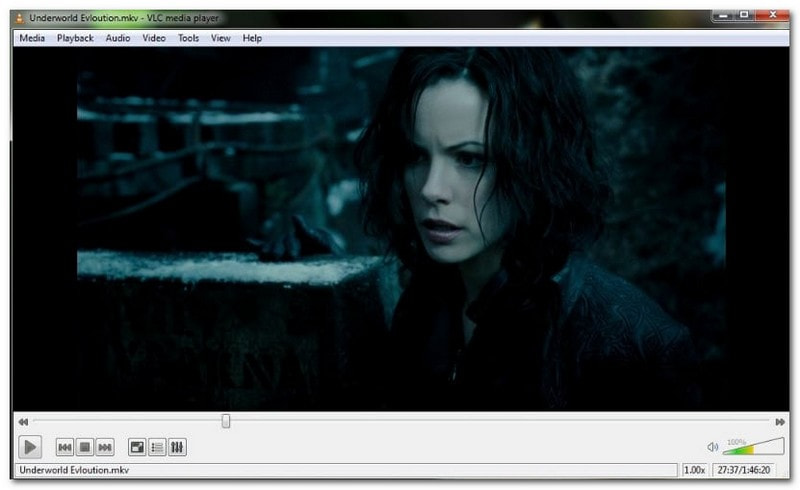 If you are experiencing trouble playing your video due to compatibility issues, you can depend on VLC Media Player. It is an open-source and free-to-access program that can play almost all popular video file formats. It is compatible with Linux, Mac, and Windows devices and helps you to enjoy a broad range of features without spending.
This player can help you play your videos, as it supports several video formats. Besides that, it can optimize video, supports streaming, and can be extended with downloadable plug-ins. It can also search for album covers and a playlist function for multiple footages to play one after the other. It is helpful if you have downloaded video clips in several parts or prefer to watch shorter videos.
Key Features:
It supports almost any media file format.
It can encode outbound streams.
Allow users to create bookmarks for playlists.
Users can fast-forward the video.
Part 4. FAQs about PotPlayer
PotPlayer vs. VLC Media Player?
If you prefer a lightweight and fast media player with basic features, you can rely on PotPlayer. And if you want a dependable media player with advanced features, VLC Media Player is a good choice.
Can PotPlayer play DVDs?
Absolutely! You can watch movies in DVD or Blu-ray formats with high video and audio quality.
Is there a PotPlayer for Android?
Yes! There is a PotPlayer Android version, which you can install on Google Play Store.
Conclusion
There you have it! You have learned details about PotPlayer, which is beneficial when relying on a media player. However, there is no PotPlayer Mac version, which limits other users from using the media player. Therefore, you can use Vidmore Video Converter, which is compatible with Mac and Windows devices. Using this program, you can watch your video without encountering any issues, offering a better-use experience.