7 Best VR Video Players You Should Not Miss on Computer and Mobile
As the past years with the releasement of a few VR headsets, such as HTC Vive, Google Daydream, and Oculus Rift, VR and 360 videos have been well-known among game players and average people. According to a recent survey, many customers still face challenges when getting the immersive experiences. In addition to hardware and content, proper software is a block too. Therefore, this article will share a top list of 7 best VR video players for computer and mobile devices.

Part 1: Top 4 VR Video Players for PC/Mac
Top 1: Kolor Eyes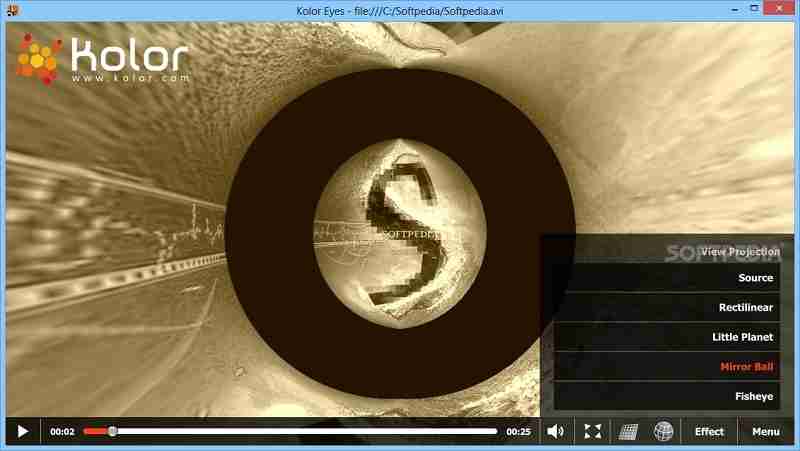 Kolor Eyes is one of the best VR video player for Windows released by GoPro. It allows you to watch standard 360-degree videos and VR videos in 3D perspective on your desktop with Oculus Rift. Moreover, it is free of charge without any payment.
Pros
Offer several modes to watch various videos.
Compatible with Windows 10.
Watch 360-degree videos without headset.
Cons
It is too simple for advanced users.
It is only compatible with Oculus Rift.
Top 2: Total Cinema 360 Oculus Player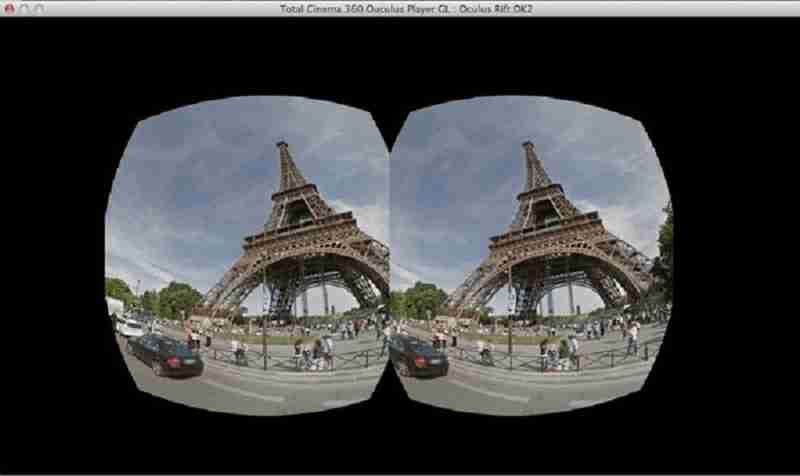 Total Cinema 360 Oculus Player is a simple way to play video in VR headset, such as Oculus Rift. With it, you can watch live action, omni-directional video content in MP4, MOV or M4V format.
Pros
Compatible with Windows and Mac.
Optimize 360 videos on headsets.
Let you enjoy non-linear narratives easily.
Cons
This VR player is not free, though it is affordable.
It must work with a headset.
Top 3: LiveViewRift VR Player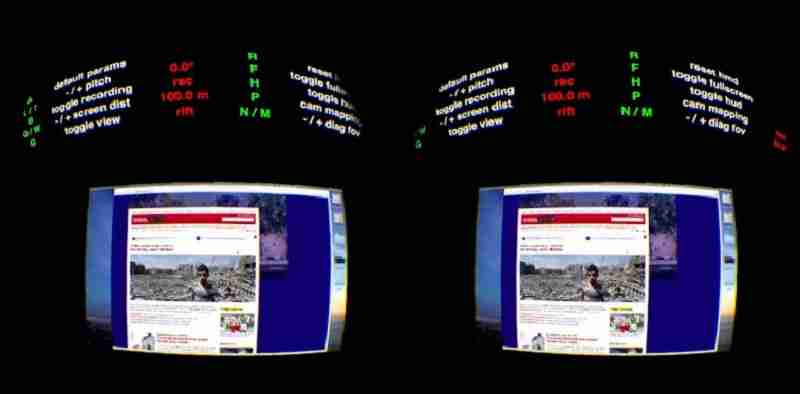 LiveViewRift is another VR video player to help you get the immersive experience on your desktop. It lets you watch movies, panorama, and more contents with the Oculus Rift headset. In fact, some small business also uses it in training, learning and conferences.
Pros
Support side by side stereo content.
Adjust mapping parameters and remember it.
Offer different views, like rectilinear, equidistant, etc.
Cons
The headset models supported are limited.
You have to pay for the VR player software.
Top 4: Opera VR Player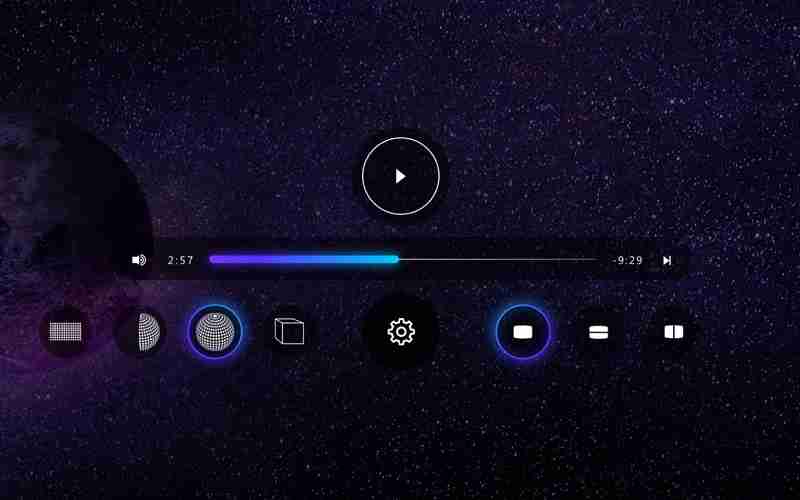 Opera is the first browser that supports 360-degree videos in virtual reality headsets. The built-in VR 360 player in the browser is available to most leading headsets, such as HTC Vive, Oculus Rift, PSVR, and other OpenVR compatible devices.
Pros
Watch 360-degree contents on YouTube and more.
Detect installed VR headset automatically.
Play 2D movies and videos in headset.
Cons
The VR player may get stuck.
It is hard to adjust geometry and stereoscopy.
Part 2: Top 3 VR Video Player Apps for iPhone/Android
Top 1: VR One Cinema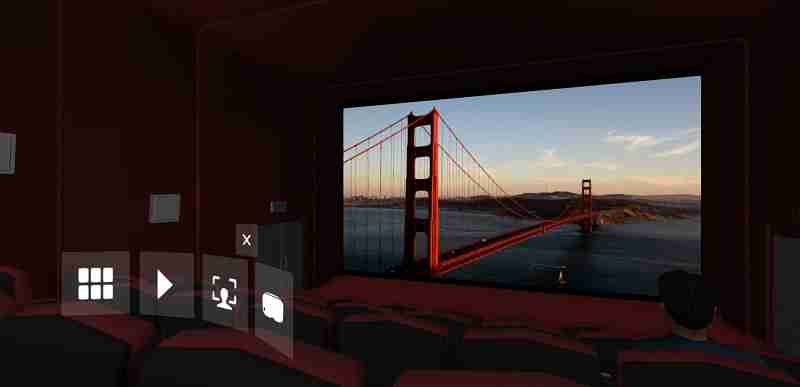 Platform: iOS 11.0 or later and Android 4.1 or up
Price: iOS 11.0 or later and Android 4.1 or up
As its name indicated, this VR video player for iPhone and Android enables you to enjoy your movies in an immersive environment with the lights off. You just need a headset to turn your living room into a 3D movie theatre.
Pros
Free to download.
Select videos by turning your head.
Control VR video playback with eyes.
Cons
It cannot add movies downloaded from iTunes.
The tracking is not working very well.
Top 2: Mobile VR Station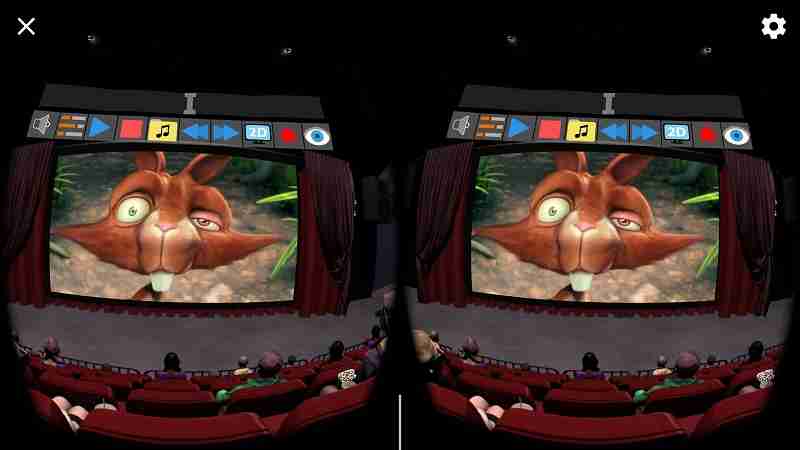 Platform: iOS 10.0 and watchOS 3.0 or later and Android 6.0 or up
Price: Free with in-app purchase
Mobile VR Station is an excellent 360 and VR video player on iOS and Android. With it, you can watch photos, panoramas, 2D and 3D videos side-by-side. If you prefer to take and watch VR contents, you should try the app.
Pros
Work with most mobile headsets.
Watch immersive photos and videos.
Play HTML5 videos online.
Cons
It cannot play DRM protected videos.
Top 3: SkyBox VR Player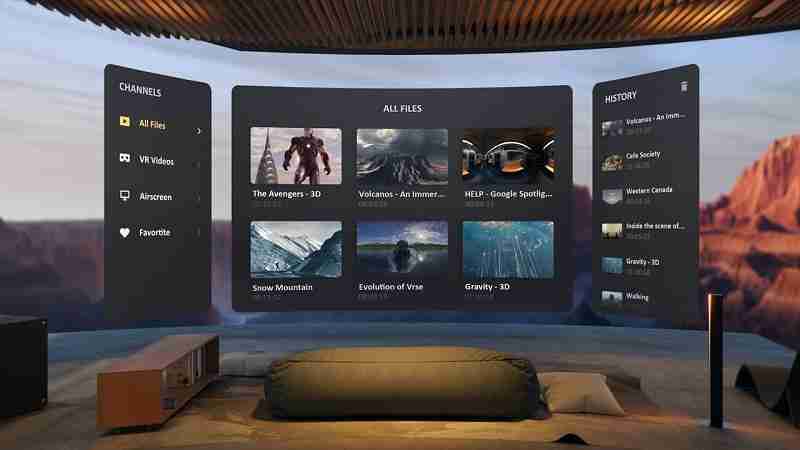 Platform: iOS 9.0 and later
Price: Free with in-app purchase
SkyBox VR Player is one of the best VR video player for iPhone, Windows and Mac. For Android users, you can download the APK file from the official website. In addition to 360-degree videos, it also supports 4K and HD videos.
Pros
Play 3D videos side by side.
Support all video file formats.
Recognize video types automatically.
Cons
It has the stability issue on some devices.
Android users cannot find it in Play Store.
Recommend: Best Video Player for PC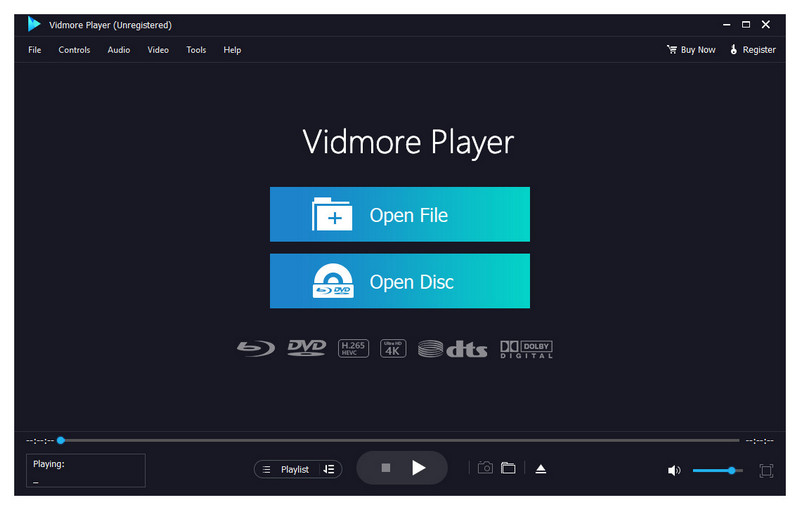 If you do not have a headset, it will be a waste of money to download a VR video player. Vidmore Player is the best video player software for computer. Even if you do not have technical skill, you can learn how to use it in a few seconds.
Main Features of the Best Video Player for PC
Play 4K, Ultra HD and other video files on desktop smoothly.
Support almost all video formats, and DVD, Blu-ray, ISO, etc.
Enhance video and audio quality automatically and manually.
Part 3: FAQs about VR Video Player
Can I watch 2D videos in VR headset?
Yes, you can play both 2D and 3D contents in a VR headset. However, if you want to get the immersive experience, you should watch a 360-degree video in 3D mode.
Which is the best VR headset?
The answer depends on your situation and need. High-end VR headsets, such as Oculus Rift, HTC Vive and more, must work with a PC. There are also several VR headsets for mobile devices, like Samsung Gear VR.
How much does a VR headset cost?
The cost for a VR headset is pretty different. Samsung Gear VR, for instance, just costs $29.95, while Oculus Rift needs $295.01.
Conclusion
This article has identified top 7 best VR video players for Windows, Mac, iPhone and Android. Some of them are free of charge, such as Kolor Eyes, VR One Cinema and Opera VR Player. Others require some kind of payment. You can follow our unbiased review to make the best decision. If you just prefer to watch regular videos, Vidmore Player is a good choice, which is the best video player to play videos in all formats on Windows and Mac. More questions, please leave your message below.