How to Make and Add Meme Text to Content with Great Ease
Animated or meme text may be easily added to videos using one of the many available video editing programs on the web. Google's suggestions of related software will let you do everything from making your movie simply comprehensive to adding some crucial information beyond the film or creating a cool start with animated text. The following procedures will allow you to export high-definition videos, incorporate and add meme text, and gain entry to several typefaces, special effects, and more. To cut to the chase, look into the paragraphs below to learn all these.

Part 1. How to Make Video Memes with Text
Vidmore Video Converter is a lightweight video editor with many features for creating and editing videos. The program has many text-related capabilities useful when animating text over video, such as numerous premade text templates and customization options for things like font, size, style, and effect. With its straightforward layout, even first-time users will have no trouble getting started.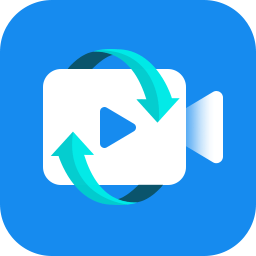 Vidmore Video Converter
It comes with a selection of font styles.
Bold, underline, strikethrough, and italic fonts are available.
Change the font color.
Apply different writing systems.
Adjust the text position or rotate for an interesting appearance.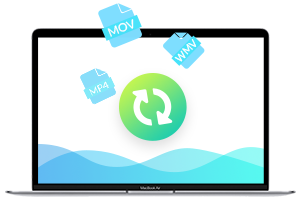 Step 1. Upload the target meme video
Because Vidmore Video Converter is compatible with more than a thousand video formats, you can simply convert videos to GIF format by converting video from a format like MP4.
Once you've imported the source video, you can use the Cut button to choose the beginning and ending frames you wish to utilize for your meme.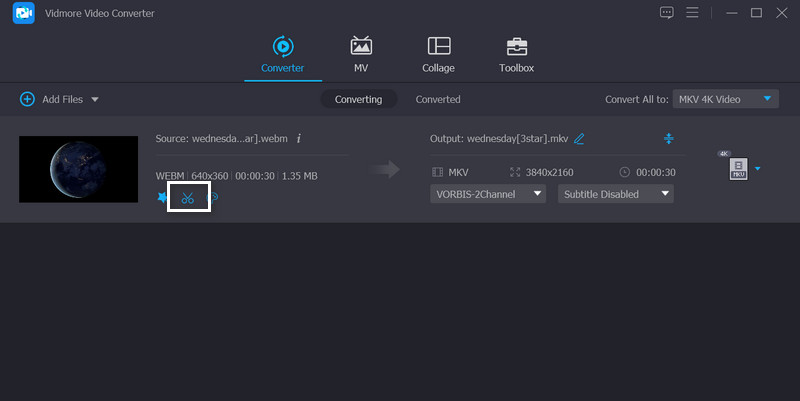 Step 2. Edit and add meme text to the video
The Effect menu is where you'll go to modify your meme video's special effects. Under the watermark tab, you can add a watermark to the video clip to add text to your meme and change the text's size, font, color, placement, etc., to suit your needs.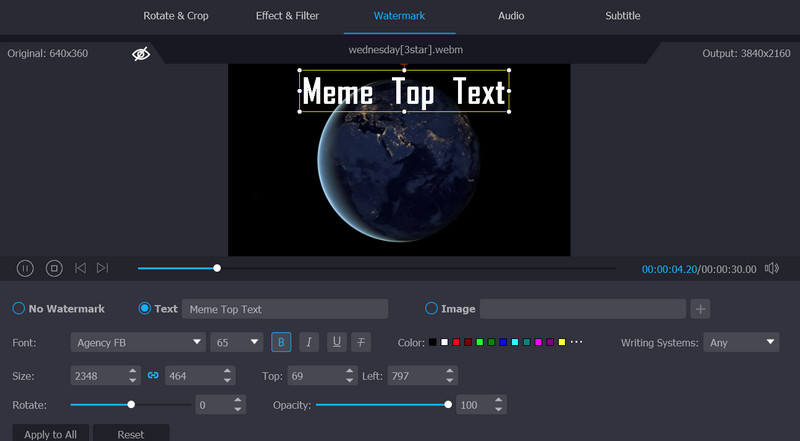 Step 3. Choose a format and download the meme video
Now that you are done adding making and adding text to your meme video go back to the Converter tab. Then, select a file format from the Profile menu and hit the Convert button to get a copy of the modified meme video.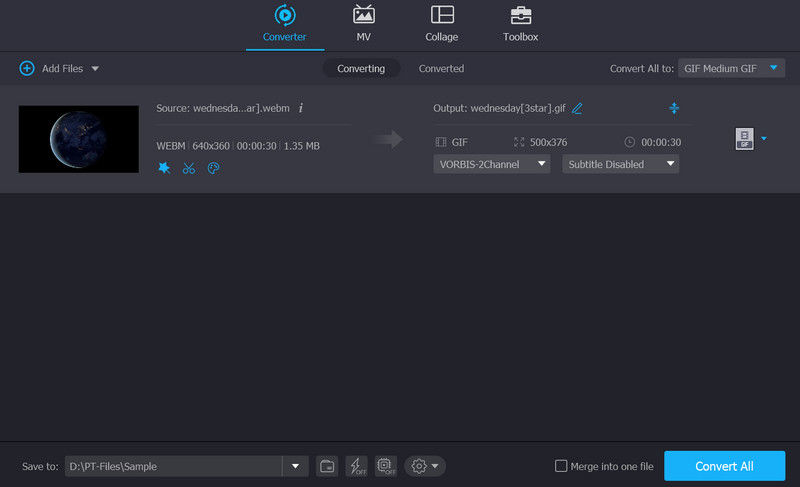 Part 2. How to Add Text to a Meme Picture
You know now how to create a video meme with text. This time, we will demonstrate the process of adding text to a meme picture quickly and easily. Without further discussion, let us dive into it.
1. iMovie
If you own a Mac and want to incorporate animated text into a film, iMovie is a great option. It has all the fundamental tools for making great videos. Video effects, transitions, and transitional backdrops may all be easily added with a simple drag-and-drop interface in this program. No further work is required to animate captions because users can pick from a pre-populated list of titles that already include the animation effect. The size, style, and color of the fonts can also be customized by the user. You can rely on the steps to learn how to add meme text on iMovie.
Step 1. The process of adding clips to the timeline in iMovie is as simple as opening the program, importing the desired footage, and dropping it there.
Step 2. Start by clicking Titles in the top left corner, selecting an animated title style, then dragging it to the timeline to insert animated text into the video.
Step 3. If you double-click the text style, a preview window will open where you can make adjustments to the text's font, size, and other attributes.
Step 4. Once you're happy with the clip, select File > Share > File to store it locally.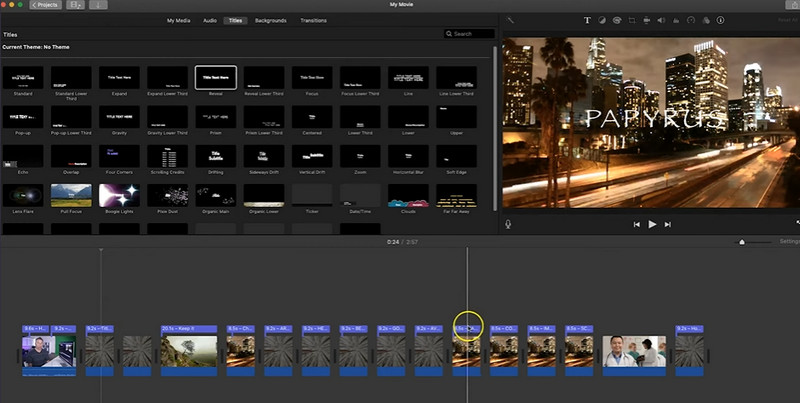 2. Adobe Spark
Adobe Spark is a great option if you want to add animated text for videos on the web. Even inexperienced users will be able to produce professional-looking videos with animated captions with this software. It's simple to make a film with moving text thanks to the program's extensive library of free, professionally-designed fonts and themes. Overall, an excellent free platform that provides a wide variety of tools for creating custom media such as photos, web pages, and movies. A lot less cumbersome than before. For the guidelines, refer to the steps below.
Step 1. To start using the internet without paying anything, you must first register.
Step 2. Choose a template that comes complete with premade graphics and text animation, and you're good to go.
Step 3. This online tool will handle the rest. You can relax now while the movie is being processed.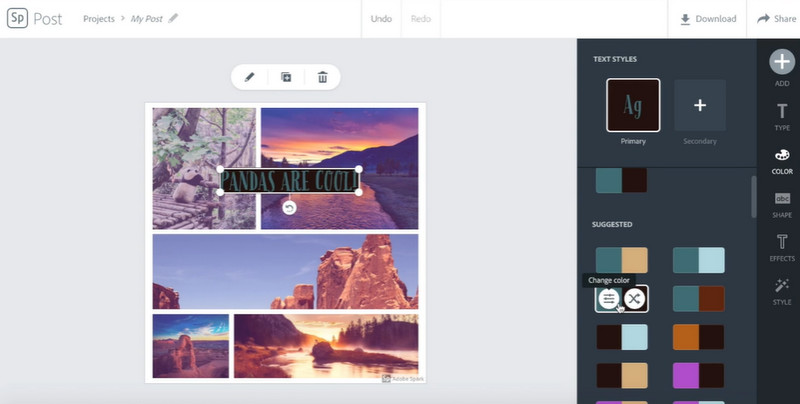 Part 3. FAQs about Adding Meme Text
What is the font used for meme text?
Impact is the name of the font used for the popular internet meme (a 'font' is a specific style of a typeface, such as italics or boldface). The impact font seems like the prototypical web font, yet it wasn't created until 1965
Where can I find meme templates?
There are meme generators online that offer templates for memes. There are meme templates for GIFs, videos, and images
What is the typical format of a meme?
The output of MEME is saved in three different file types: text, HTML, and XML. The Document Type Definition (DTD) at the top of the MEME XML output provides exhaustive details about the MEME XML format
Conclusion
The process of creating a meme should not be complicated. This post will help you pick the right tool for making a meme, whether you want to make or add meme text to your own photos and videos.