Slow Motion Video Editors for Windows, Mac, and Mobile Devices
The use of slow-motion video is ubiquitous. There is a considerable probability that part of the material you see. Whether it be an action movie from Hollywood, a documentary about the natural world, or a sporting event, it incorporates slow motion. A slow-motion effect is a valuable technique that may lend dramatic emphasis to a situation. Because of this, it is essential to have one installed on your device. In this piece, we will take a look at some of the most popular slow-motion video makers available for download on various devices.

Part 1. Best Slow Motion Makers
To begin, let's talk about several desktop video editors. These are the most feature-rich apps that will assist you in reducing the speed of your video in various methods.
1. Vidmore Video Converter
Making movies has never been easier than with Vidmore Video Converter, which has an intuitive interface and robust capabilities. The most beneficial aspect of this program is its straightforward user interface, which makes it ideal for beginners just starting in the world of video editing. There is no need for you to study laborious technical manuals or even watch tutorials. Because the style is so straightforward, you won't have trouble getting started as soon as you import your clips. Vidmore Video Converter, on the other hand, is equipped with a plethora of features and effects that will not disappoint even the most seasoned users. In contrast to other video editors, this one does not need you to do any finicky calculations or key in any indications before you can use it. With Vidmore Video Converter, you have to choose the playback speed you want from the options provided, and everything will be ready to go!download-links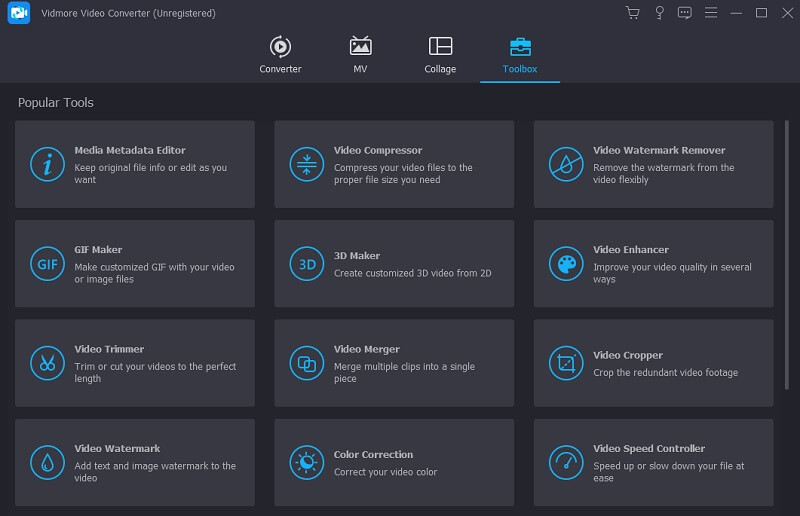 2. PowerDirector
PowerDirector allows you to bring your ideas to life by combining the ease of use of video editing software designed for consumers with the functionality of video editing software for professionals into a single package. Users can use the powerful rendering, user-friendly interface, and various effects, regardless of whether they work on a Mac or a PC. Beginner filmmakers and videographers may benefit significantly from using this tool. PowerDirector is unrivaled when it comes to both its speed and its precision. Because of the simple user interface, adjusting the speed of a movie just only one click of the mouse. To change the pace of any video clip in the timeline, control-click the clip's end and drag it. It will allow you to go faster or slower. We can alter the clip's playing speed by adjusting the length of the clip. In addition to the ability to generate slow-motion effects, PowerDirector makes it simple to design speed ramps.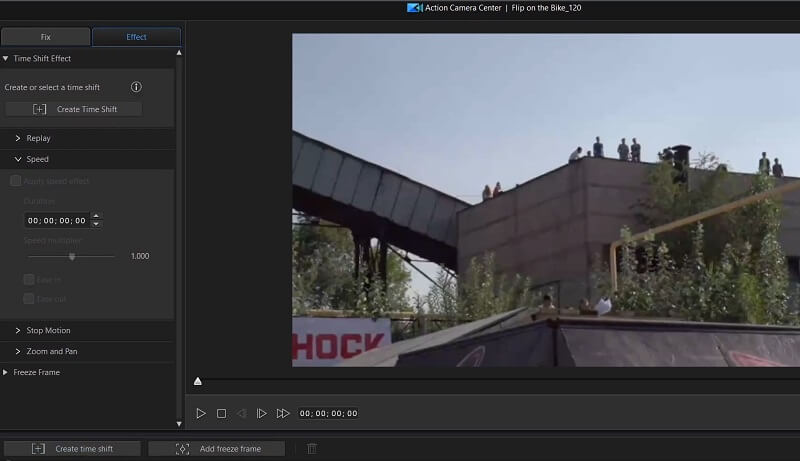 3. Adobe After Effects
After Effects, produced by Adobe, is a very effective post-production tool. The user interface of this program is not the easiest for novices since it is designed with experts and experienced hobbyists in mind. Additionally, the layout of After Effects is slightly different from what most video editors are accustomed to seeing. If you have never worked with Adobe software before, becoming used to After Effects' user interface will require time and effort.Adobe After Effects is an excellent product that provides access to various helpful features. In addition, it is equipped with a user-friendly slow-motion effect creator that grants various adjusting options. Those who desire to go above the level of an amateur will find this an excellent alternative. On the other hand, if you only need an app that can sometimes slow down your films, this one could be a little too complicated and expensive for your needs.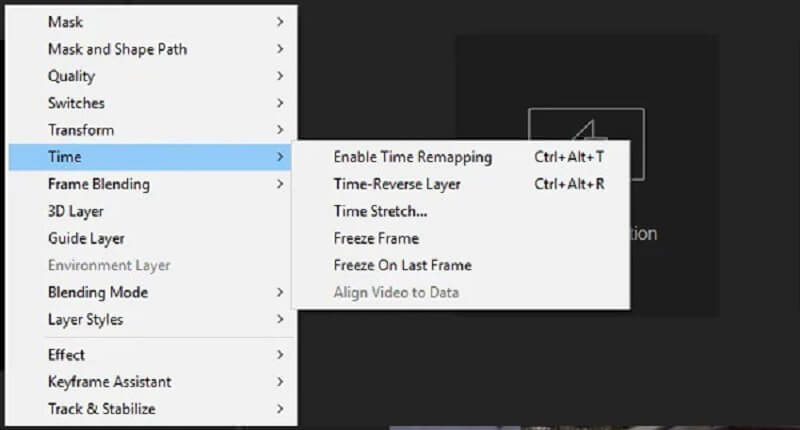 4. MiniTool MovieMaker
MiniTool MovieMaker is a free program that you may use on Windows computers to slow down video without reducing its quality. You can utilize any of MiniTool MovieMaker's six speeds, including Normal, 0.5x, 0.25x, 0.1x, 0.05x, and 0.01x, if you want the film to move at a more leisurely pace to watch.
After slowing down the video, you may preview the effect by ticking the play button at the lower part of the screen. In addition, it is equipped with a wide variety of functionality, such as the ability to add transitions, filters, subtitles, actions, and templates to video and image files. The most effective program to assist you in producing a better video will contain the ability to edit both pictures and text, in addition to the ability to edit video.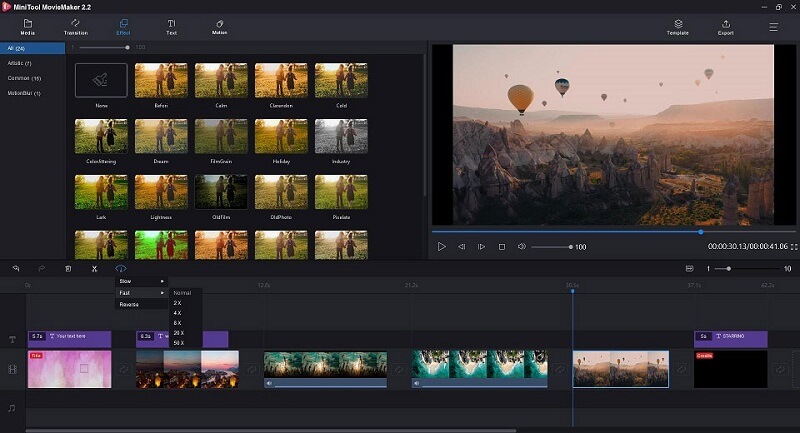 5. Slow Motion Video Maker
This application's primary function is to allow users to alter the pace at which videos play. It provides a variety of choices for creating slow-mo as well as speeded-up effects. The creators only recently introduced more editing capabilities, such as a video cutter, audio removal, and reverse functionality. The capabilities of Slow Motion Video Maker are limited, and it does not include any more sophisticated features. At the same time, it has a highly intuitive interface and receives much positive feedback from customers.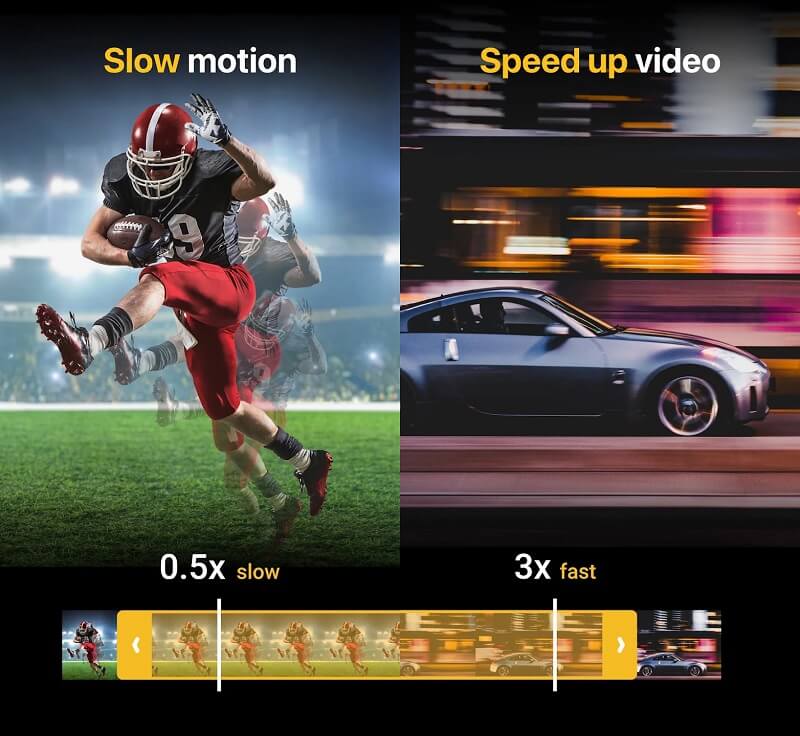 Part 2. Comparison Chart
| | | | | | |
| --- | --- | --- | --- | --- | --- |
| Features | Vidmore Video Converter | PowerDirector | Adobe After Effects | MiniTool MovieMaker | Slow Motion Video Maker |
| It has easy and basic editing tools | YES | NO | NO | YES | YES |
| It can slow down or speed up a video | YES | YES | YES | YES | YES |
| It contains other editing tools | YES | YES | YES | YES | NO |
Part 3. FAQs About Slow Motion Video Makers
How much does it cost to use Slow Motion Video Maker?
The Slow Motion Video Maker app, which you can obtain from Google Play, may be downloaded and used without incurring costs. Users are not limited in any manner whatsoever in any form when downloading or using it.
To what file types does PowerDirector render?
PowerDirector can read and write various video file formats, such as MPEG-4 and H.264. It comes pre-packaged with the tools necessary to create DVDs and Blu-ray discs.
How many frames does slow motion require?
You may set the frame rate of the modern camera to a wide range of values. Most prosumer cameras can at least 60 frames per second, reducing motion to one-half its average pace. These days, many can reach up to 120 frames per second, and specialized cameras may reach much higher. What you wish to photograph will determine the frame rate that is required of you.
Conclusions
These are the applications for slow-motion video editors. In general, the capabilities of slow-motion video programs designed for desktop computers are more comprehensive. However, the features of slow-motion video apps designed for mobile devices such as the iPhone and Android are more straightforward and fundamental. Vidmore Video Converter, on the other hand, is the ideal choice for you if you're looking for a slow-motion video editor that has all the necessary features and a straightforward interface. So wait no more and start navigating the file yo prefer.