Top 3 Slow Motion Video Players to Play Videos in Impact Slow Motion
Slow motion and zoom is a frequently used effect for movies. When you want to apply an impact effect for a video, what are the best slow-motion players on Windows and Mac? Slow motion is a technique that the action that appears to be happening slower than its normal speed. You can simply take advantage of the speed control to turn the video player into a slow-motion one.

Top 1: VLC Media Player – Open Source Slow Motion Player
VLC Media Player is a free and open-source Slow Motion Player available to Windows and Mac. It allows you to play a wide range of videos, as well as online streaming videos. If you want to capture the detailed content of a frame, you can slow down the specific motion. You can also speed up the video to skip unwanted parts.
Adjust the video speed to apply an impact slow motion effect.
Use hotkey or the Playback menu to set a preferred speed.
Change the brightness, subtitles, slow motion, and more.
Easy to use with a sleek user interface.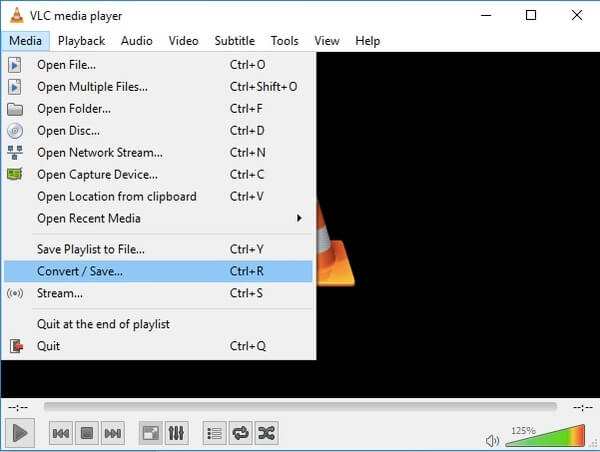 Top 2: 5KPlayer - Best Slow Motion Video Player for Windows
5KPlayer is a full-featured free media player that you can play in slow motion on Windows. It provides 3 different slow-motion modes, such as 0.8 slow down, 0.7 slow down, and 0.5 slow down. The slo-motion video player also enables you to download and play high-resolution videos and HiFi music smoothly in high quality.
Change video speed manually with the speed control feature.
Provide a built-in edit function to make a slow-motion video.
Support high video definition that can up to 4K UHD.
Speed up a video to skip the boring part if you want.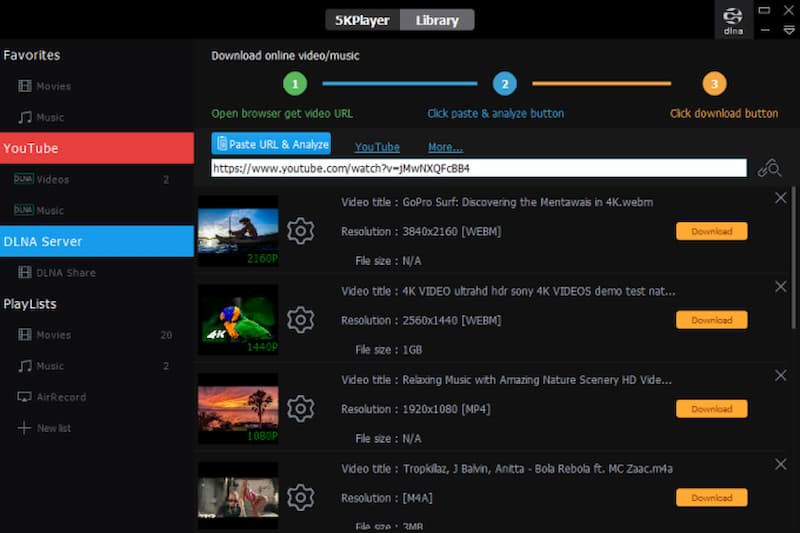 Top 3: QuickTime - Best Slow Motion Video Player for Mac
As the default media player for Mac, QuickTime also supports the slow-motion mode. Therefore, to play a slow-motion video on your MacBook, you should press and hold on to the play-pause button for about 5 seconds to access the menu for the speed change. Then, you can choose a specific speed to play your favorite videos in slow motion. But you may encounter the QuickTime Player not working issue sometimes.
Provide a shortcut key to quickly control the video speed.
Play high-quality videos with minor file size.
Work as an audio player and image viewer.
Provide a clean and intuitive user interface.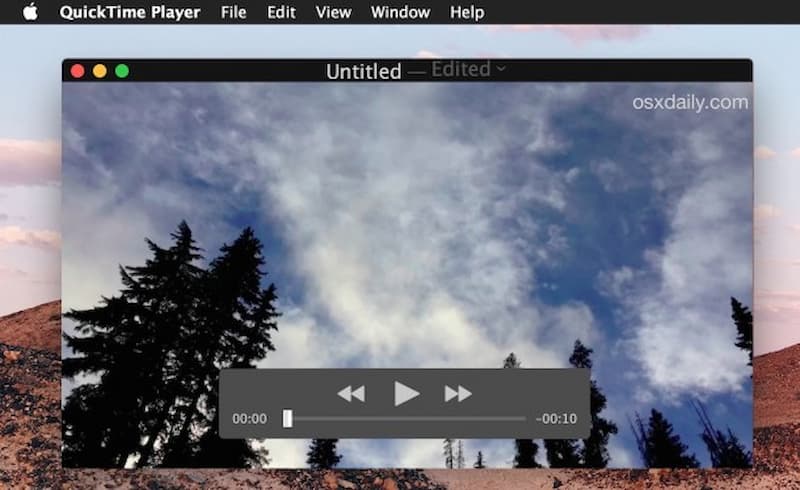 Top 4: Best Slow Motion Player Alternative
Vidmore Player is a free Slow Motion Player alternative that you can play Blu-rays, DVDs, 4K videos, and more. It can maintain a lossless sound effect and HD image quality at the same time. Moreover, there is also a navigation menu to control the playing chapter.
Play all video/audio formats, DVDs, and Blu-ray discs.
Provide high-quality image playback and the original sound.
Tweak audio/video track, channel, effects, and screen size.
Allow you to take a quick snapshot while watching videos.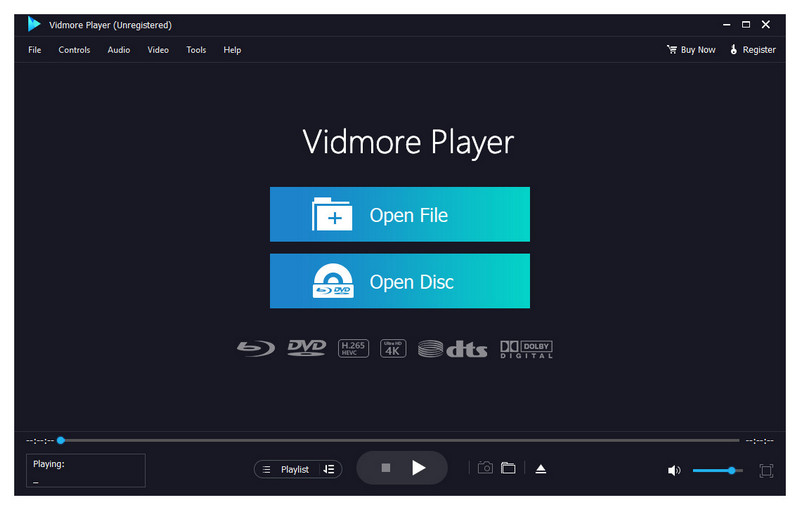 Top 5: FAQs of Slow Motion Video Player
1. How to Make a Video Play in Slow Motion?
If you are satisfied with the impacted effects with the above Slow motion players, you can simply make a slow motion video online with veed.io. It enables you to split your clips, slow down certain parts, and even create awesome effects.
2. Is It Possible to Play Slow Motion Videos Directly on iPhone?
Yes. To play iPhone videos in slow motion, here are some advanced apps you should know, such as iMotion HD, SLOPRO, Video shop, and more. After that, you can also transfer the videos to play iPhone slow motion video clips on a computer.
3. How to Play YouTube Videos in Slow Motion Frame by Frame?
Simply open the YouTube video you want to play in slow motion. Click the Gear icon and choose the Speed option. There are two different slow motion options, 0.5 slow down and 0.25 slow down. When you need to apply other modes, you can choose HTML5 player instead.
Conclusion
If you just need to apply an impact effect for a video clip, you should take the above-mentioned 3 best slow-motion video players into consideration. You can learn more about the speed options and choose the desired one as your requirement. Of course, you can also choose Vidmore Player to play DVD, Bu-ray disc and videos.