How Android Slow Down a Video Using These Simple Apps
Taking part in some of the most exciting activities, such as filming some of the most thrilling films, is something that the younger members of this new generation like the most. It is possible to edit videos to make them seem more professional by using one of the many various applications for editing videos that are accessible on the internet. Suppose you do not possess a flagship Android smartphone but still want to watch and produce slow-motion films. In that case, the following are some of the top applications for slow-motion video on Android.

Part 1: How to Make Slow Motion Video on Android
The following is a list of applications used on Android devices to add a slow-motion effect to videos.
1. Slow Motion Video FX
Because it has so many outstanding characteristics, this slow-motion video program will likely demonstrate that it is the most suitable option available among those shown here. This program has one of the most incredible visuals in user-friendliness, which is a real show-stopper for those who use it. This app may be downloaded from the Google Play Store by any user. You may also upgrade to the Pro edition of this software if you feel that its performance on your Android smartphone is enough for your needs. After completing all of the shooting and editing, you can download the final product in your chosen file format with no problems.
Step 1: To begin, you first activate the Slow Motion Video FX. After you have opened the program, hit the Start Slow Motion button. It will prompt you to either record a video in slow motion or convert an existing video to the slow motion format.
Step 2: After that, the app will either launch the camera app on your device so that you may record your video or allow you to browse through the video on your device. After you have taken your video or chosen it, you can set the speed anywhere between 0 and 1.
Step 3: At long last, you'll be able to export the slowed-down video you've been working on.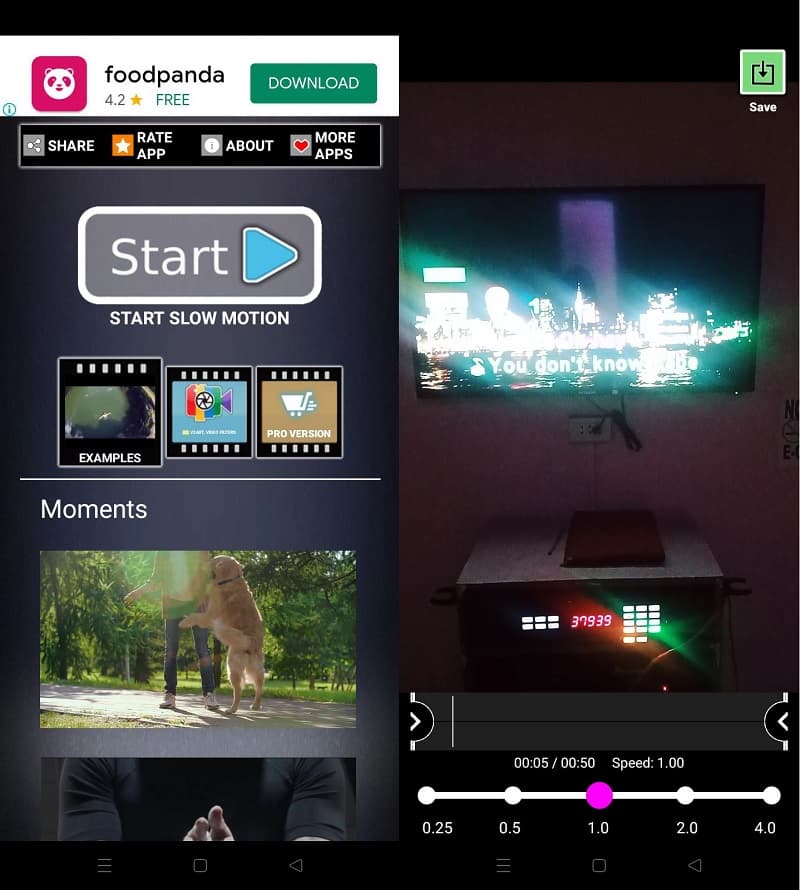 2. AndroVid
It is an additional extremely excellent alternative for all of the users of Android, as it will enable them to capture films in their preferred shoot mode. This program has a wide variety of video effects, one of which is viewing videos in slow motion. AIn addition to the traditional slow-motion editing, you may also apply additional effects to the slow-motion film, such as fade-in, vintage, and sepia. You may also customize the slow-motion film to include music or divide it up according to your preferences with this feature. You need to upload the movie from the storage on your phone and then add the slow-motion effect to it. The finished file, which you may also save in the format of your choice, can be quickly downloaded on your mobile device.
Step 1: You may get the AndroVid on your smartphone by downloading it. After that, choose the video you wish to play at a slower speed by pressing the blue button and selecting it.
Step 2: Following that, choose the aspect ratio that you want for your video. After that, choose the Slow Down option by clicking the Speed symbol and dragging the slider to the left. It will provide the desired effect.
Step 3: After that, you need to export your video and click the Check icon to make the modifications.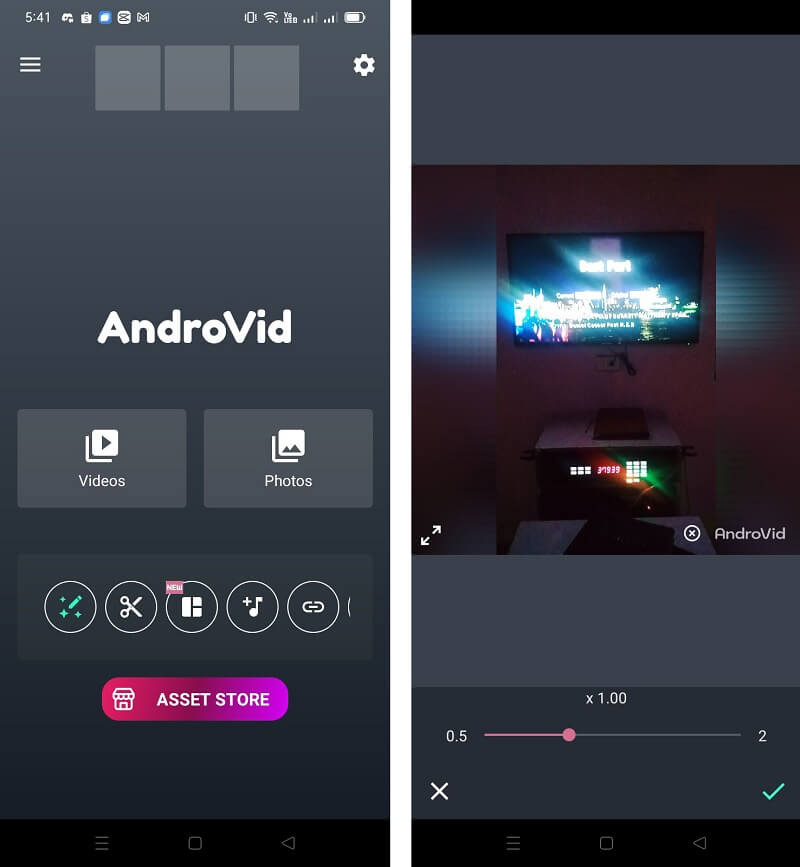 3. Fast & Slow Motion Video
By using the more complex video editing tool included in this application, you will be able to choose the degree to which the video's pace is slowed down. You may get the accessible version of this app from the Google Play Store. Suppose you enjoy the general features of this slow-motion video app for Android. In that case, you can upgrade it further to the Pro edition. In addition, it allows users to cut movies to a certain length, add music as a soundtrack to films, and play videos in either slow motion or rapid motion. In addition, when you have created slow-motion films using this program, you may use it to share such videos on other social networking networks. In addition, since it has all of these remarkable capabilities, we believe it deserves to be ranked in the third position on our list.
Step 1: You can choose between two different features after installing the program. You will need to click the Select Video button and select the segment you wish to watch.
Step 2: Once the movie has been loaded and shown on the screen, you may hit the Slow Motion button to access various playing speeds.
Step 3: Your video should then be exported, and you should wait for it until it is finished.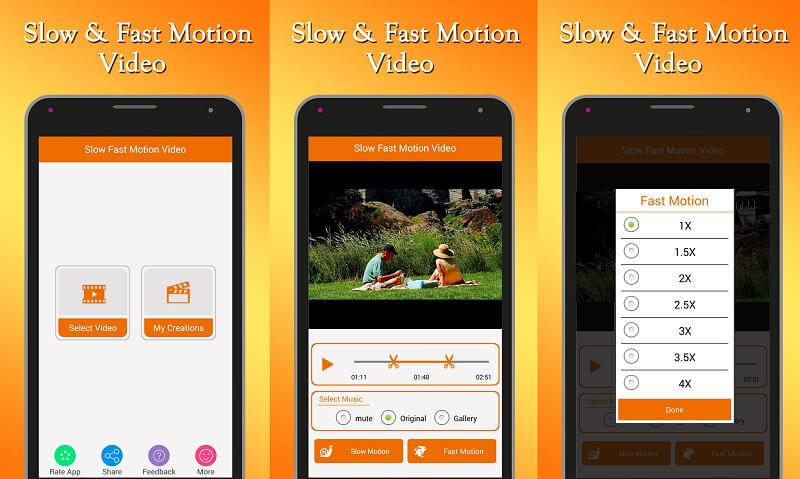 Part 2. How to Slow Motion a Video on Desktop
The preceding material provided a rundown of three applications to create slow-motion films for you. Vidmore Video Converter is the program we suggest using if you need to reduce the pace at which your videos play on a computer. It is compatible with computers running either Windows or Mac operating systems. In addition to that, this program is compatible with a wide variety of file types. In addition to that, it has features for video editing and cutting. First and foremost, Vidmore Video Converter allows you to adjust the pace at which your films playback by speeding them up or slowing them down. In addition to slowing down or speeding up the playback, it also provides a variety of editing tools that you may use.
Step 1: Choose the Free Download tab on the site to begin. After that, you will need to grant the program permission to operate Windows or Mac OS on your computer.
Once you have found your way to the main interface, choose the Toolbox tab from the top navigation bar. Select the Video Speed Controller from the menu that displays. After a short time has elapsed, you can use the Plus button to submit your movie.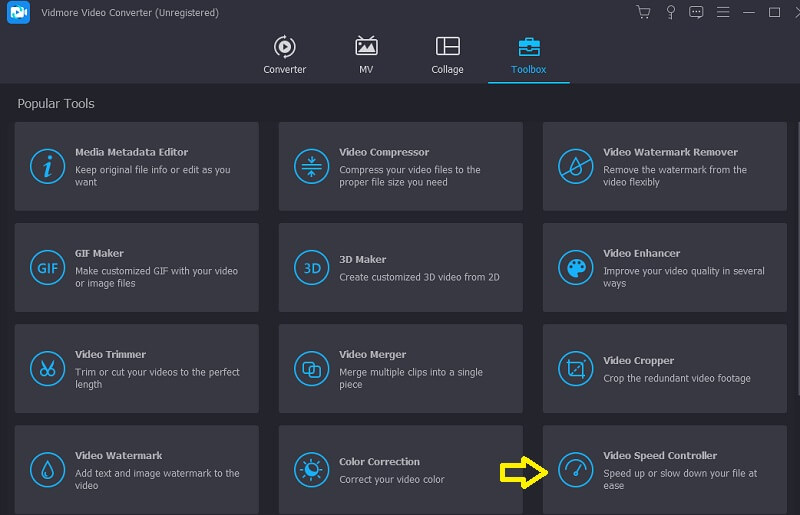 Step 2: The video speed controller on Vidmore can be set to eight different speeds. Please choose the one that most interests you and then click on it.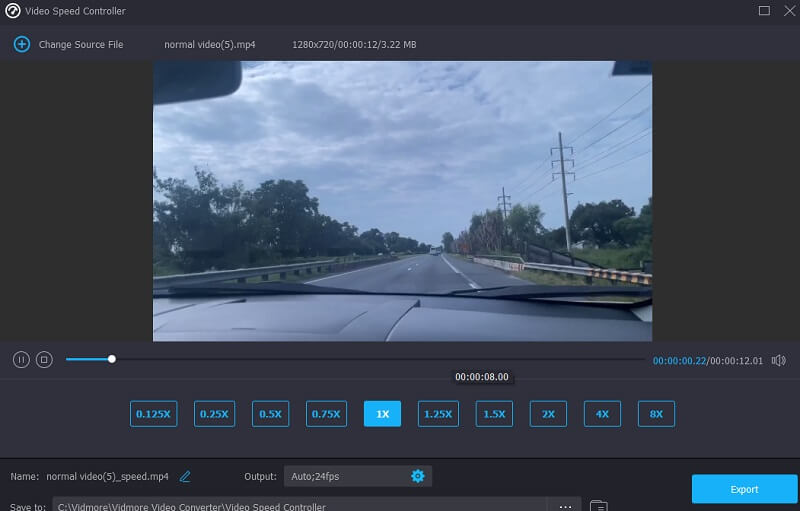 Step 3: In the section below the playback speeds, you'll see a symbol that looks like a setting; by clicking this, you may decide whether you want to change the quality of your file.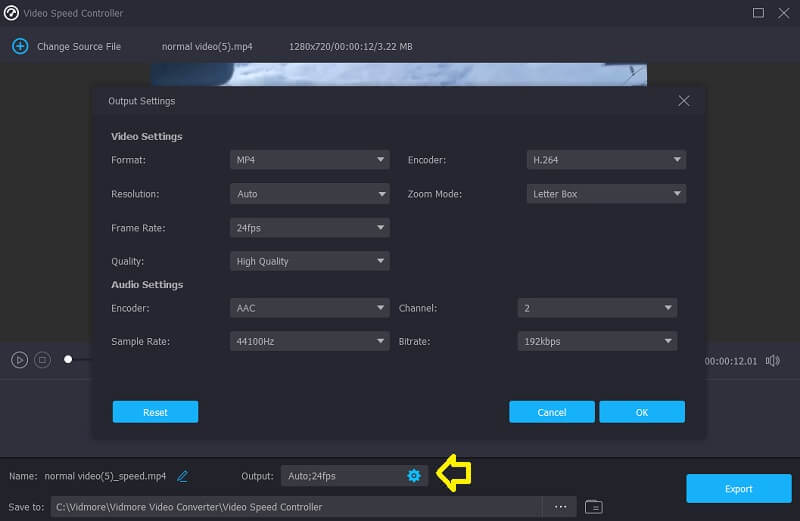 After you have made all of the adjustments that you feel are necessary, you should choose the Export option and then wait until the process is complete before moving on.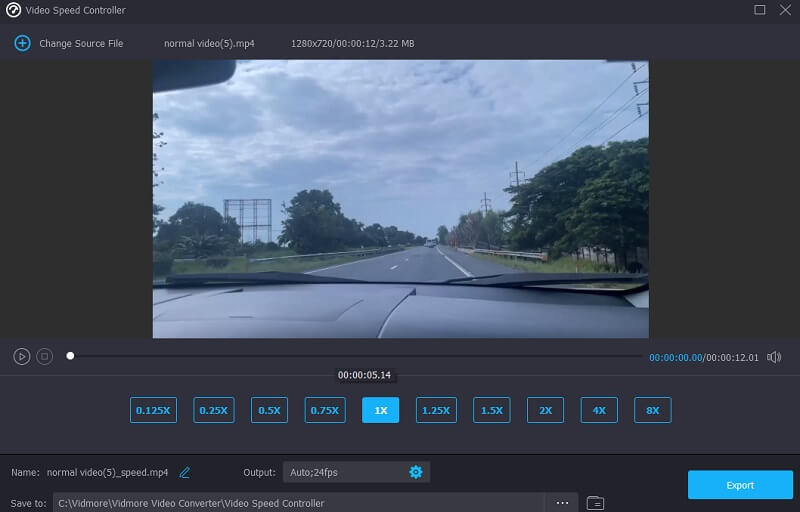 Part 3. FAQs About Adding Slow Motion to Video on Android
How can I slow down a video on my iPhone?
Without a doubt, you can slow down a video on iPhone. You may utilize the software that is already installed, which is called iMovie.
What frame rate slows down the video?
Filming at high frame rates, such as 120 frames per second, and then playing the footage back at 30 frames per second without skipping a frame allows for the creation of slow-motion videos. You may record at either 60 or 120 times the average slow-motion speed if you play back at 30 frames per second.
Does the Mac have a way to slow down the video?
Yes. You can reduce the playing speed of an MP4 file by using the Vidmore Video Converter or any of the many alternative online video speed converters. In addition to that, you have the option of selecting any other percentage.
Conclusions
Android slows down a video with the help of the apps above. The aforementioned Android applications are some of the most delicate slow-motion video apps currently available. We hope that you found this list helpful and that you were able to choose the slow-motion camera app that best suits your needs for your Android smartphone.