What is Aspect Ratio and Standard Aspect Ratio on Different Platforms
The video aspect ratio differs on the media players, platforms, or devices you utilize. Thus, it is essential to learn about the whole context of aspect ratio. Knowing aspect ratio will make it easy for you to upload or share your favorite videos on any platform you prefer to upload to. That being said, the following paragraphs will discuss what is aspect ratio, the standard video aspect ratio on different platforms, and the best aspect ratio changer for videos. If you wish to learn more, read through the post.

Part 1. What is Video Aspect Ratio
Simply said, the aspect ratio describes how a graphic's width and height relate to one another. The numbers listed in the aspect ratio relate to the relationship between the width and height rather than the actual value. The aspect ratio is written as X: Y, where X stands for the video's width and Y for its height. Currently, a number of aspect ratio standards are in use, including 16:9, 4:3, 3:2, 1.85:1, 4×5 video aspect ratio, and more.
By designing with varied aspect ratios, a designer can better understand how their photos and movies will be perceived on various canvases. Knowing this will help you avoid future unnecessary labor and save time. You can also prevent cropped images and lost significance as a result of ratio restrictions. On top of that, maintaining the aspect ratio of the video will ensure that the video display will not appear distorted.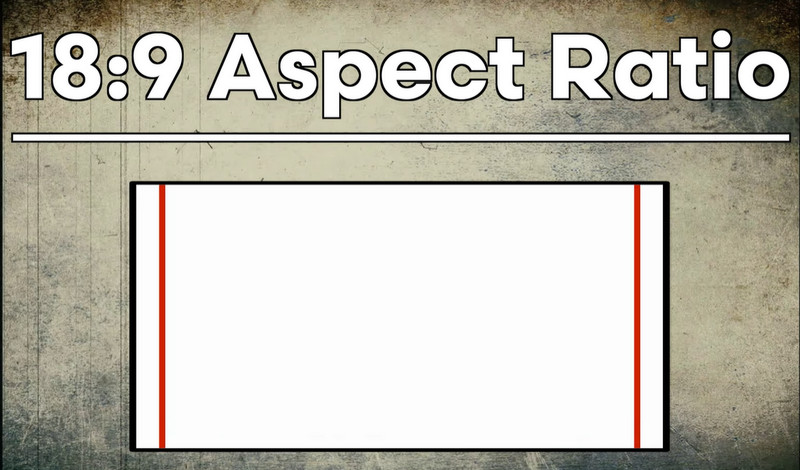 Part 2. Video Aspect Ratio on Different Platforms
Let us learn the standard video aspect ratio on social media platforms. Yes, the aspect ratio may differ depending on the platform you upload or share videos to. There are aspect ratios implemented in Facebook, Tiktok, Twitter, WhatsApp, Snapchat, and many more social media sites. Therefore, check out the following discussions if you want to learn about the common video aspect ratio on each platform.
Facebook Video Aspect Ratio
According to the placement you are aiming for, Facebook advises selecting your aspect ratio. Generally speaking, portrait (4:5 or 9:16) films occupy more screen space and increase engagement.
TikTok Video Aspect Ratio
TikTok suggests using a 9:16 portrait ratio to fill a typical smartphone screen (or 1:1 with letterboxing).
Twitter Video Aspect Ratio
Although Twitter supports both 16:9 and 9:16 aspect ratios, it advises using 1:1 square as it will appear the best on all devices.
WhatsApp Status Video Aspect Ratio
The suggested size for WhatsApp Status video resolution is 1080 1920 pixels. And the same has a 4:3 aspect ratio.
Snapchat Video Aspect Ratio
A video should be shown at a resolution of 1080 × 1920 or a 9:16 aspect ratio. Your video file must be in and cannot be more than 32MB in size or 10 seconds in length. MP4 or MOV.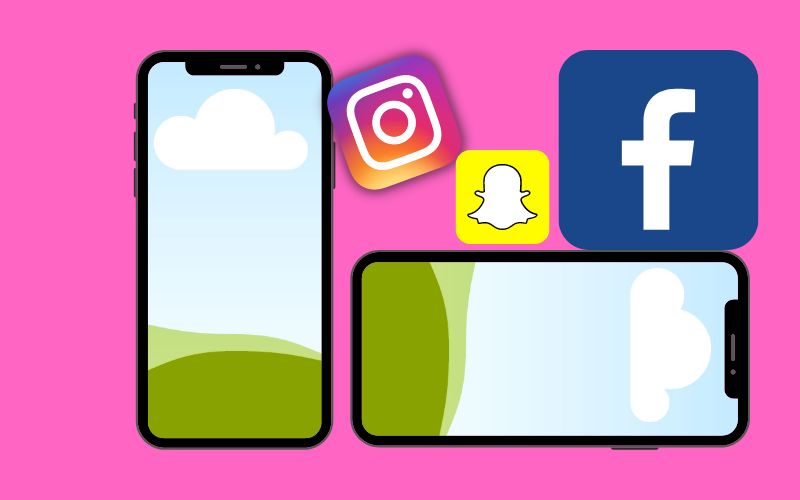 Part 3. How to Change Video Aspect Ratio
You now know what aspect ratios are and the different aspect ratios on various social media platforms. Sure enough, you want to start changing the aspect ratio of your video and post them online. To help you with that, we will demonstrate the process of how to change the aspect ratio using Vidmore Video Converter.
Step 1. Install and launch the tool
First, grab a copy of the program's installer by clicking the Free Download button below. Next, instantly install and launch the application on your computer. Then, you can circumnavigate the program to get yourself familiarized with it.
Step 2. Load a video file
From the app's main interface, hit the plus sign button, and it will launch Windows Explorer or Finder on your computer. Right after, choose the video that you wish to edit the aspect ratio of.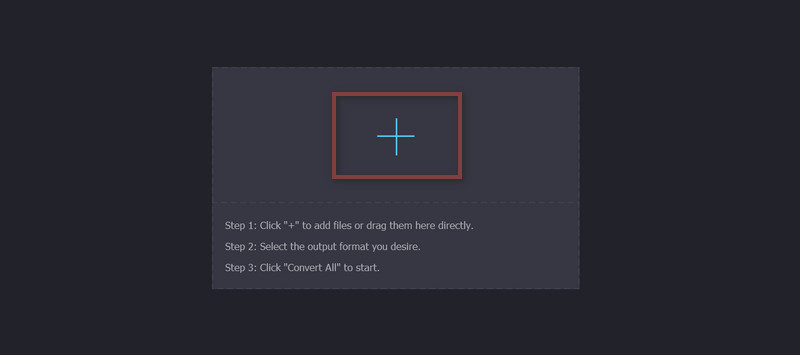 Step 3. Access the video aspect ratio changer
After uploading a video file, you will see the details regarding the video you uploaded. On the thumbnail, you will see three icons. One of them is the magic wand which represents the Edit button. Tick this button to access the video aspect ratio changer of the tool.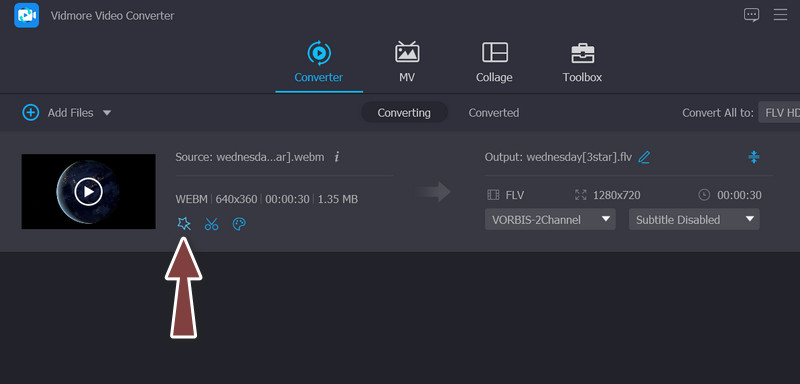 Step 4. Modify the video aspect ratio
From the editing panel of the software, there are several tabs. By default, you will be redirected to the Rotate & Crop tab. From here, you will access the aspect ratio changer. There is a section here that says Aspect Ratio. Click the drop-down button associated with this option and select your desired aspect ratio according to the video aspect ratio on your selected social media platform. Once done, hit the OK button to save the changes.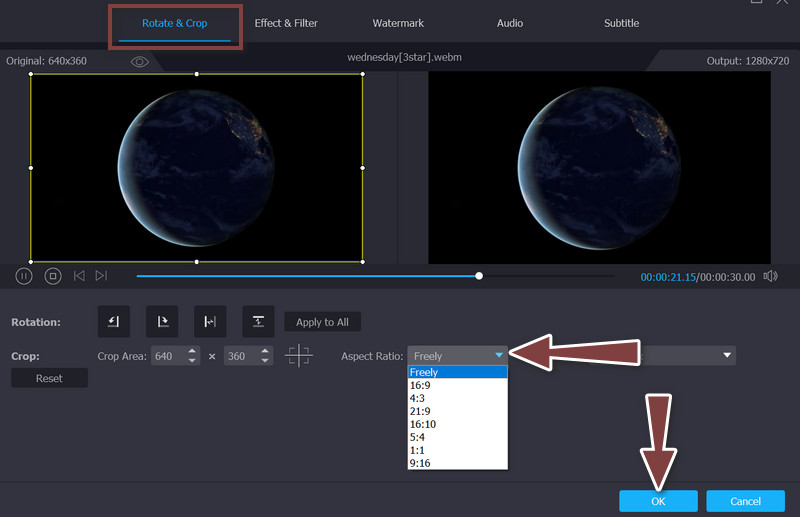 Part 4. FAQs about Video Aspect Ratio
What is the vertical video aspect ratio?
A 9:16 aspect ratio vertical movie is created in portrait mode. The optimal video dimensions are 1080 by 1920 pixels, which are taller than they are wide.
How to see the aspect ratio of the video?
A video aspect ratio changer will aid in these tasks, whether your purpose is to view the aspect ratio or change the aspect ratio. You can use programs like Vidmore Video Converter to see the aspect ratio of your video files.
Is the 16:9 aspect ratio in the video recommended?
A 16:9 aspect ratio is commonly regarded as ideal since it allows for the highest resolution. On the other hand, you need to consider the purpose of your video and where it will be shown to decide the appropriate video aspect ratio for your material.
Conclusion
Everything you need to know about video aspect ratio is discussed in this post, from introducing aspect ratio, its importance, and the common video aspect ratios on different media platforms. Additionally, there is a tutorial to help you change the aspect ratio of your video and have no problem uploading your video to your selected social media sites.