5 Video Players with Playback Speed Control on All Operating Devices
Our time is eaten up whenever we watch a particularly lengthy movie or a series of video snippets. Because of this, the button on the remote control designated for fast forward is being used. However, were you aware that there is no need for you to lose out on any of the information regarding your favorite movie? Because you can rely on a video player that allows users to adjust the video's speed. This article focuses on the most recommended and helpful video players with playback speed control. Learn more about them as you go down the page.

Part 1. Top 5 Video Player with Speed Control
1. Blu-ray Master Free Blu-ray Player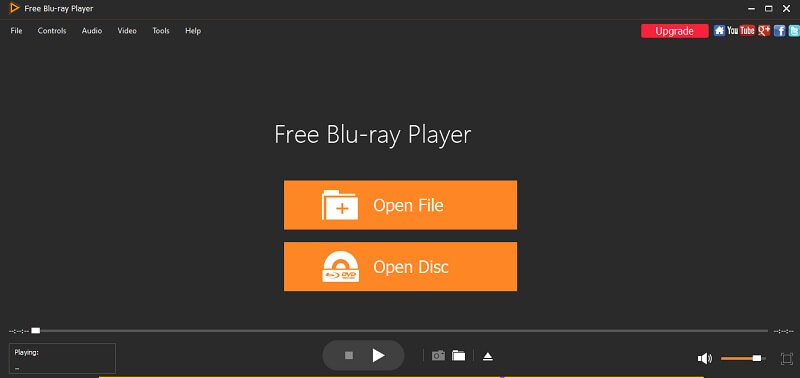 Blu-ray Master is video editing software that does not handle various video formats but can create extremely high-quality videos. The inability to adjust the playback speed of a video is a common problem that is fixed in this media player. There is a vast selection of movies available with subtitles. Customers can watch videos in 1080 HD resolution on DVD folders or discs played by the Blu-ray Master Player. It's a flexible player that can accommodate various screen sizes and shapes and can play Blu-rays in full, half, regular, and two modes. There is a free version and a paid version of this program available. Windows and Mac users can take advantage of the speed boost function in this video player.
Pros of Blu-ray Master:
You can enjoy the cinematic experience in the comfort of your home, like in the theater.
The picture may be interacted with by clicking it.
Cons of Blu-ray Master:
You can only see some features of the video player in the full version, which requires purchasing the player.
2. 5KPlayer Video Player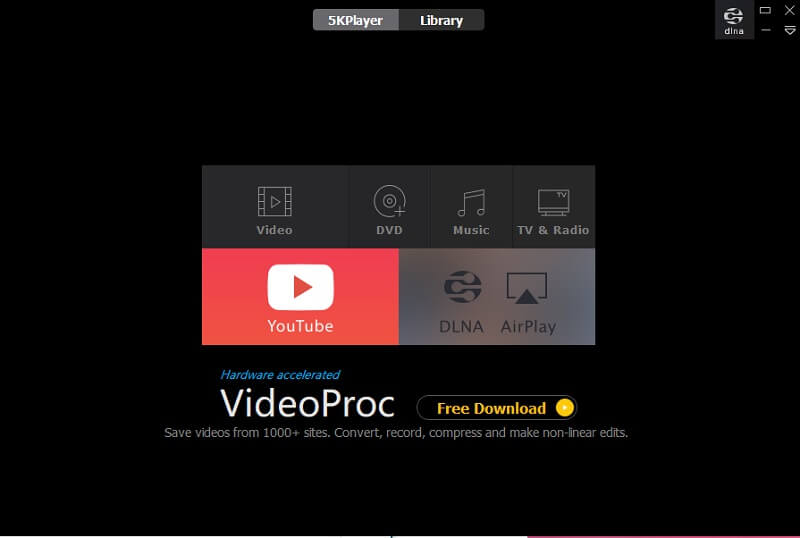 The video player in 5KPlayer allows you to adjust the playback speed by up to four times the regular rate. An iPhone video recorded in slow motion can be played back at regular speed or sped up. Also, it offers an edit function where you may make some basic adjustments to your movie before sending it off. The video can be played backward and forwards, paused, trimmed, rotated, slowed down, sped up, changed in color, and many more. 5KPlayer is more than just a video player; it also allows you to adjust the playing speed of any format you're given.
Pros of 5K Player Video Player
It will be simple for users to share their experiences and stay connected no matter where they are.
Organizing your media collection won't be a problem when you get the hang of it.
Cons of 5K Player Video Player
The user interface is dated and uninteresting.
Before exploring its functions, a new user should get familiar with this program.
3. VLC Media Player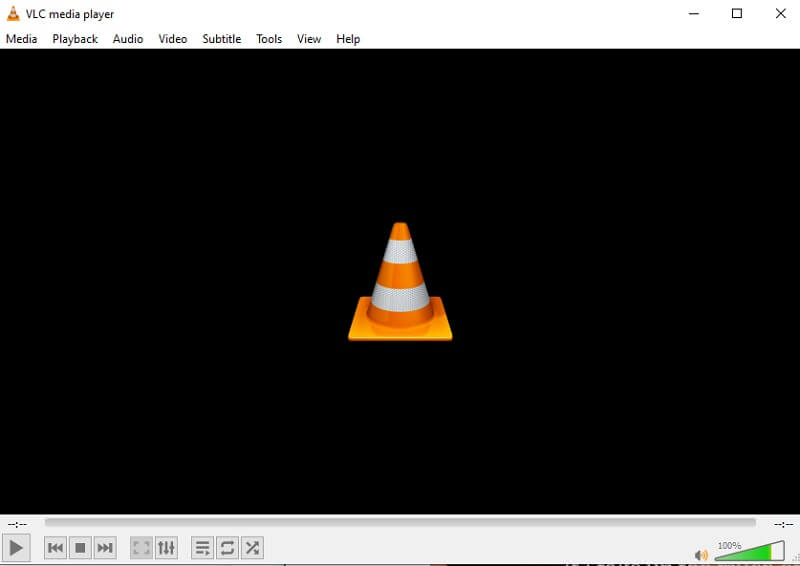 VLC Media Player is well-known for many reasons, including that it is free to use. It can support all file formats virtually without requiring the user to download additional codecs. It can customize the video and audio playback for the user's particular device. Through the utilization of downloadable extensions, its capabilities can be nearly indefinitely expanded. These add new capabilities to the player and make it feasible to integrate the player with other applications and streaming services. Suppose the volume of a video being downloaded is too low while it is being downloaded. In that case, the volume can be manually boosted by up to 200 percent. In addition, VLC Video Player can repair and modify settings. It has speed control in every operating program, as it is available for Android, Windows, and iOS. VLC Video Player is also cross-platform, so you can use it on any computer.
Pros of VLC Media Player
Every one of an open-source tool's mind-blowing capabilities may be had completely free of charge.
You may use any media type.
Cons of VLC Media Player
You can't use it to watch Blu-rays.
4. Video Speed Controller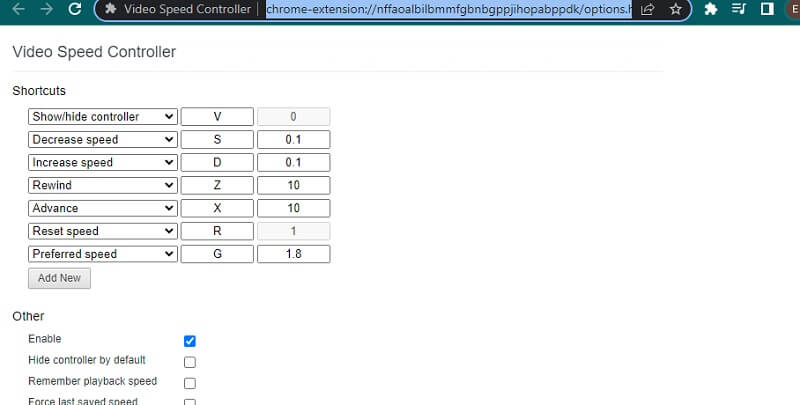 Altering the speed of your video can also be accomplished through the utilization of a browser extension. The Video Speed Controller Chrome extension, currently the most widely used video speed controller for Chrome, allows you to alter the starting-to-play speed of any HTML 5 clip easily. Suppose you are viewing a webpage that contains HTML5 videos and has the HTML5 video plugin installed in your browser. In that case, you will notice that the video player has a speed controller in the upper left-hand corner of the screen.
Pros of Video Speed Controller
Putting it on the add-ons means you won't have to install or buy any software.
The ease of usage is exceptional.
Cons of Video Speed Controller
Inexperienced users may have trouble getting around.
5. Clideo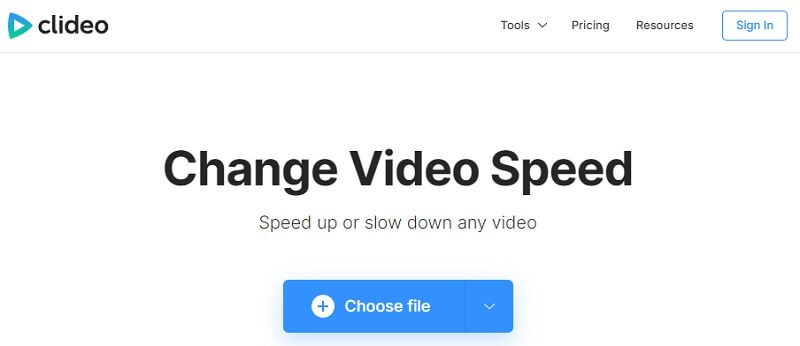 Clideo is yet another application for controlling the speed of videos found online. It provides a free version with some limitations and many paid options to choose from. It is an excellent option to go with if you want to play around with the effect of the video speeding up. However, it will automatically add a watermark to your movie. To get rid of it, you will need to pay.
Pros of Clideo
It's simple to use.
You can still navigate it even if you don't install it on your computer.
Cons of Clideo
There is an unacceptable lag in response time.
Product Recommendation: Best Video Speed Controller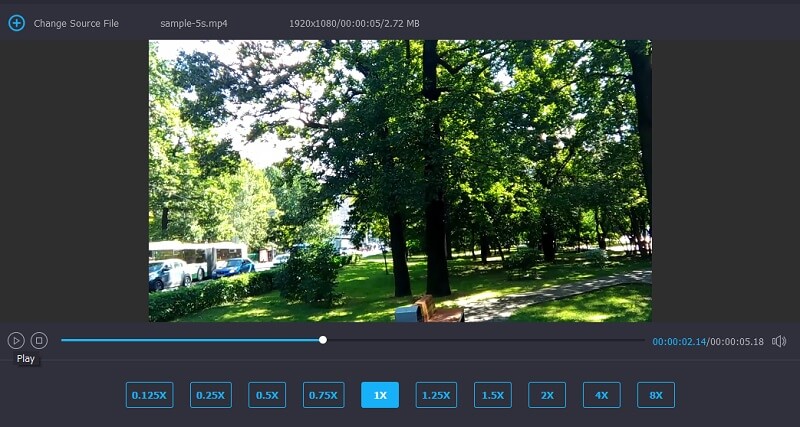 Most of the editor's tools operate in the same manner to fix the issue with the playback speed control of the video. Vidmore Video Converter is the most compelling piece of software found on the internet. One of the features of this software is called the Video Speed Controller, which enables you to control the speed at which your video is played back. This video player is distinct from other video players on the market because it features an intuitive user interface. In addition to this, it has the capability of permanently increasing the speed of the video. When you use it, you will feel like you are a skilled editor due to the excellent purpose of the tools it provides. Last but not least, Vidmore Video Converter allows users to adjust the settings to change the video's quality.
Pros of Vidmore Video Converter
The application provides several options for modifying audio and video files.
Acceleration up to eight times the standard rate is now achievable.
Cons of Vidmore Video Converter
It has such a simple design that even kids can use it.
Part 2. FAQs About Video Players With Playback Speed Control
What can media players be used on iPhones with speed controls?
Downloadable video players for the iPhone typically have a speed controller. One of those players is called VLC. Like the others in this article, this media player enables users to adjust the playback speed, especially on iOS devices.
Can video speed be normalized?
Suppose a video has been played at a slower pace. In that case, the normalization process requires playing it at a faster speed and vice versa. You need an application or software that can alter the pace at which the video plays. It will be helpful to you in resetting the speed of the movie to its normal condition.
Will videos that are played at half speed lose quality?
It will be. It occurs due to the concurrent slowing down of the frame rate. You will need to use Vidmore Video Converter to adjust the speed in advance while maintaining the quality of the video to fix this issue.
Conclusion
To summarize everything, it should be no surprise that a video player with speed control is an absolute need. With the help of this video effect, you'll be able to draw attention to some of the most memorable moments in a film or video. We have reviewed some of the most excellent and practical options that may aid you in accomplishing this impact. Among them, Vidmore Video Converter is a beneficial tool since it enables you to change the speed of the video. It also gives you access to other functions and features inside the same application.