Top 3 Application to Convert M4A to M4R on Windows 10 and Mac
Are you tired of the default ringtone in your phone? Well, you are not alone because we feel the same way, too. That is why some users are customizing their ringtones by converting their audio file into the format which is suitable for ringtone.
Now you may be wondering if it is possible to convert a file into another format, the answer is yes. It is possible by means of using the M4A to M4R converter software. And to assist you with that, we have listed 3 solutions below how to convert your most loved tracks into another format.

Part 1. M4A vs. M4R
Some questions are probably circulating in your mind as to what is the difference between M4A file and M4R, which is better, and why there is a need to convert it to another format. Basically, an M4A file was made to make it easier for users to share digital music, audiobook content and podcasts. While the M4R type of format is an iPhone's ringtone file. The best possible way to transfer your audio file to your mobile device and make it as a ringtone is by converting it to the M4R format.
Part 2. How to Convert M4A to M4R on Windows
Due to the audio converters being made today, we tend to have a hard time choosing which one we are going to use because we are considering a lot. That is why in this part of this page, we will share the different applications that you can use for converting your M4A files to M4R on your Windows. Along with the description are the step by step process of these tools.
1. Vidmore Video Converter
The first on the list of the most recommended audio converter for Windows is Vidmore Video Converter. This multi-purpose application allows users to convert their video and audio files into another format without any hassle. Aside from that, it offers different editing tools like cropping, trimming, or flipping a video. And it allows users to easily navigate the tool due to its user-friendly interface. That is why users tend to install this application on their Windows device because it doesn't give them a hard time in converting their most loved files. To give you a better understanding how this friendly application works, here is the guide information below.
Step 1: Acquire the Audio Converter
Acquire the application by clicking the download buttons below. Once it was downloaded, install and launch it on your system.
Step 2: Add an M4A File
Once the program is running, click the Add Files or the Plus icon on the center interface of the application then choose the file that you require to convert.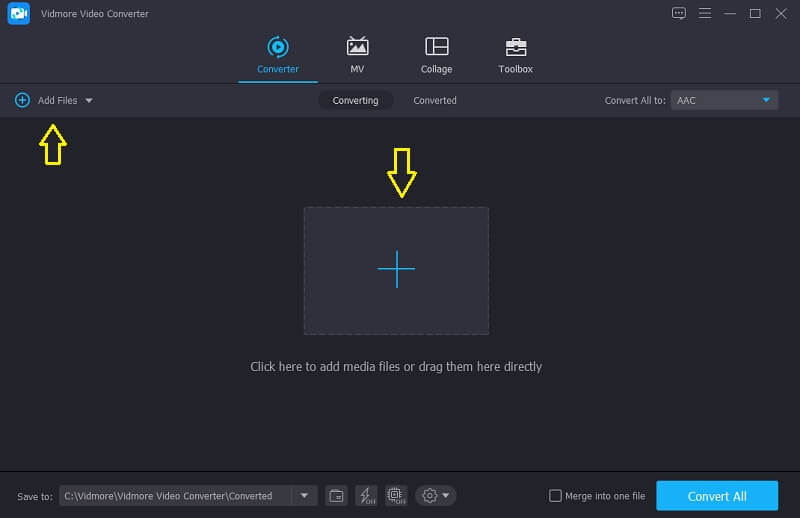 Step 3: Choose an M4A Format
Once you added the target file, go to the dropdown profile at the right side of the video's thumbnail and proceed to the Audio section. Choose M4R from the options.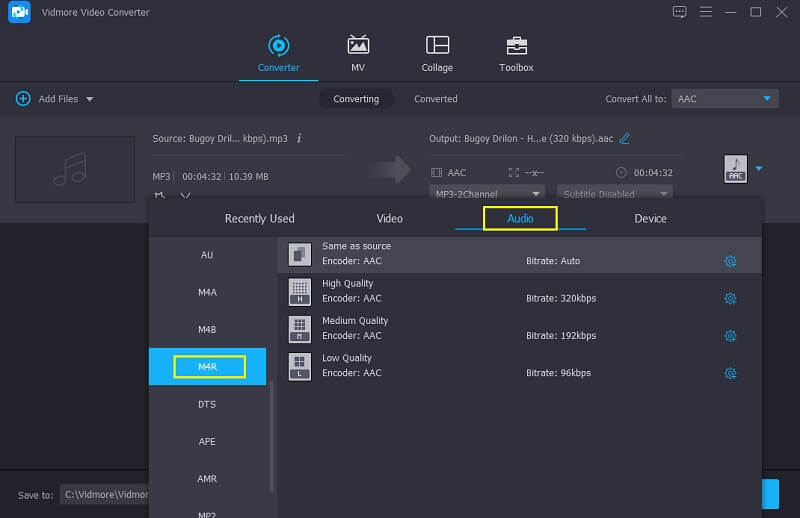 Step 4: Save the Converted Audio File
After selecting the output format, click the Convert All button to successfully convert the audio file.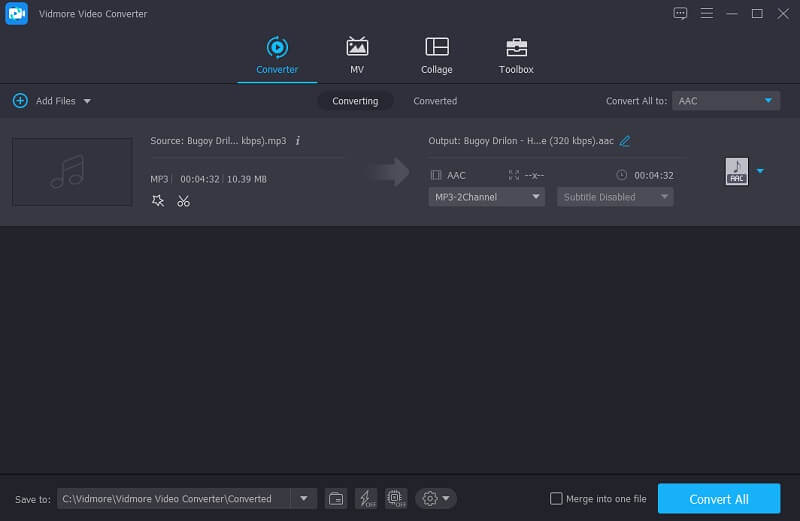 2. Freemake Free Audio Converter
If you are looking for ways on how to make your most loved files a ringtone, consider using Freemake Free Audio Converter. You can use this application for free without any ads. And if you want a software that is compatible on your Windows device, it is also a good fit. Through this tool, you can now create good quality ringtones easily. And to better understand how to use this application, take a look at the list of information below.
Step 1: Download the Freemake application then install it on your system.
Step 2: Add your MP3 files first and click the to M4A tab. After that, choose the file's destination of the converted audio file. Then click the Convert button and wait until the conversion process is completed.
Step 3: When the file is ready, open the folder then change the name to M4R by clicking the Rename tab on the menu.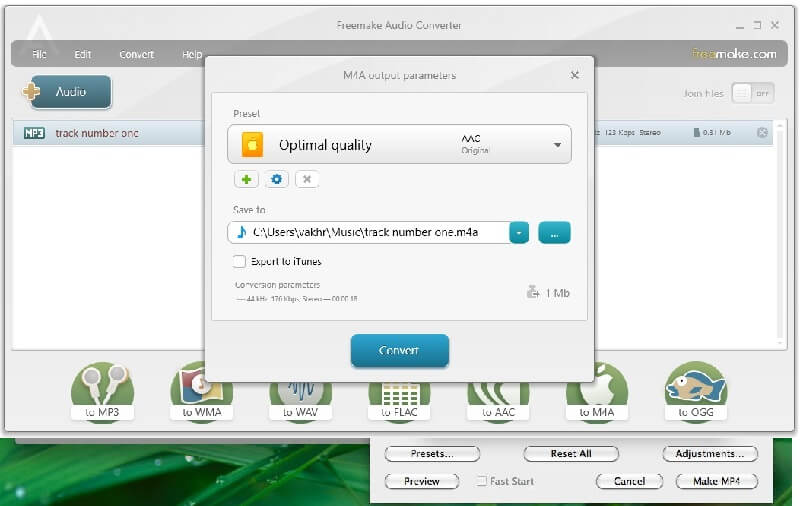 3. M4A to M4R Converter Software
Another application that you can download on your Windows device is M4A to M4R Converter Software. This program's main asset is to convert your most loved file into a ringtone by simply changing the format into M4R. All you have to do is drag and drop your files! Plus the fact that it allows a large number of files to be converted into a ringtone fast and easy. For a better understanding of how to use this application, here is the guide information below.
Step 1: Go to your browser and download the M4A to M4R Converter Software.
Step 2: After the program is running, click the Start Converting button and it will begin the conversion process.
Step 3: After you click the Convert button, just wait for a few moments to get the M4R format that you require.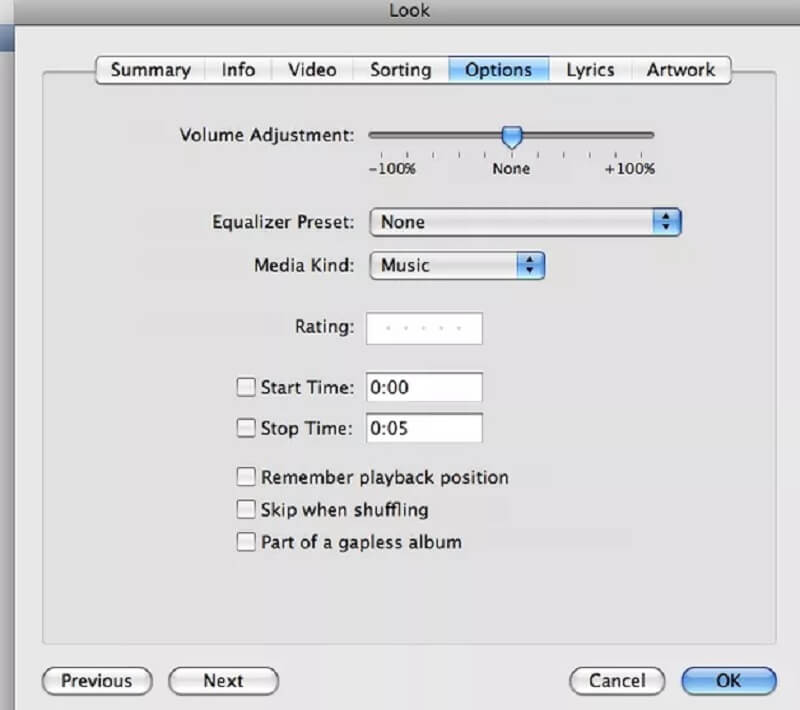 Part 3. How to Convert M4A to M4R on Mac
Looking for an easy way to create your own ringtone with the help of a software? No need to go far because iTunes is here to help. This application is suitable for your Mac device and you don't need any third-party conversion software for you to successfully convert your files. To help you out on how to convert M4A to M4R in iTunes, checkout the list of steps below.
Step 1: Open your iTunes then choose the file's location from which you want to make a ringtone and choose the time window that you want.
Step 2: After that, check the start and stop time of your file and then click the OK tab.
Step 3: Right click the song then click the Create AAC Version. After that, right click the AAC version you have made and then double click the file and rename it to M4R, and click the Enter tab to apply the changes. If you are satisfied with the changes, click the OK button.
Part 4. FAQs in Converting M4A to M4R
Is there a way to convert a M4A to M4R file online?
Another way to convert M4A to M4R is through browser-based apps, therefore you can use Vidmore Free Video Converter. It allows you to convert your files without a limit.
What is the maximum duration of converting a M4A file in Freemake Free Audio Converter?
The maximum duration of the M4A file that you are converting through Freemake should only be under 30 seconds.
Can I download Vidmore Video Converter on Mac?
Absolutely yes! You can also download Vidmore on Mac because this program was built for Windows and Mac.
Conclusion
The above post will surely turn your most loved files into a ringtone. And the audio converter application that was mentioned above will convert your M4A to M4R with ease. Just choose the one that suits your device.