What Is The MPEG Streamclip And How It Works
Basically, if you are looking for an application that can convert, edit and download your video and movie clips, MPEG Streamclip is a good buy in. This software is a professional and a high-quality video converter, editor and a media player. That is why we cannot deny the fact that it is being used by many. However if you have just encountered this application, you may ask where this is all about. Well, to give you more information on how to use the MPEG Streamclip for Mac and Windows, check out all the given data below.

Part 1. MPEG Streamclip Review
Before using an application to convert your most loved video clips, it is very essential to know the important information that you need before using it. Therefore in the section of this post, we will share the features, navigation and the pros and cons of MPEG Streamclip for your better use. For a greater understanding of this application, take a look at the list of information on how this tool works.
1.MPEG Streamclip Features
MPEG Streamclip has a lot of powerful features and the first and the coolest thing about this software is the fact that it is free to download! And it has a program that was built for Mac and Windows. One of the features it possesses is it has a rich video processing option and it allows audio to be uncompressed with the use of high quality built in decoders.
Additional thing which makes it amazing is, it keeps the audio in a great sync with the video. MPEG Streamclip also supports files above 4GB in size without quality loss. This software also has a built-in player which allows you to preview your audio or video files before proceeding in the conversion process. Lastly, it offers some video editing options to help you edit the file or even merge them together.
2. How to Use MPEG Streamclip
Maybe you are wondering how MPEG Streamclip works, well no need to scroll on the internet finding the right way to navigate it. As in this post, we will give you a glimpse how to use this in an instance that you want to convert a file. For a better understanding of how to do this through the help of this program, check out all the above steps below.
Step 1: Acquire the program by downloading it on its official page. Then install and launch it on your device. After that, click the File section and choose the All Files in the dropdown options below the window.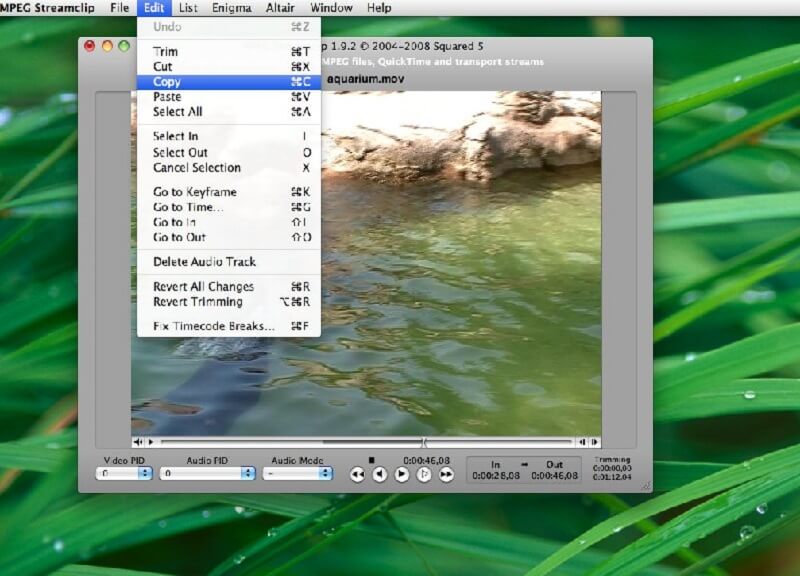 Step 2: If it showed an error message, just hit the Open Anyway tab to proceed. After that, play the file to check if you can see or hear it correctly. If you are already satisfied with the changes of your file, export it by clicking the File section then tick the Export Audio.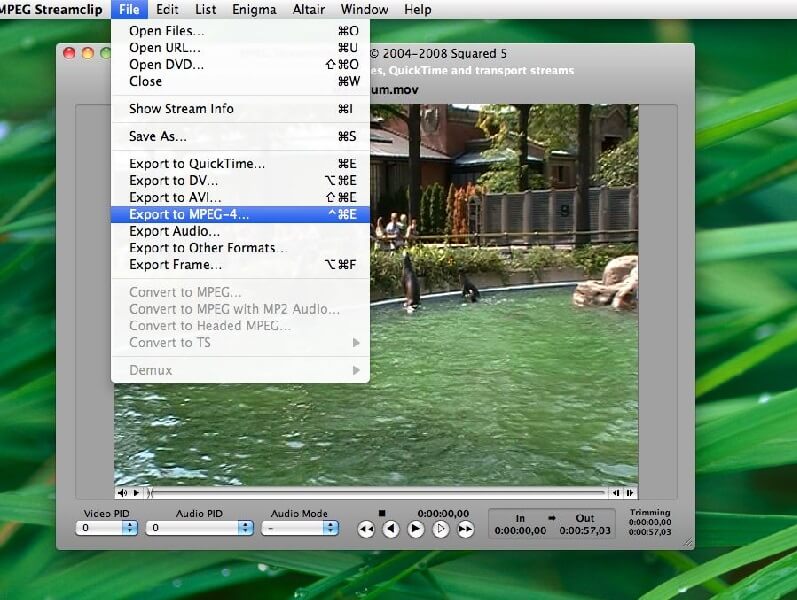 Step 3: On the Audio Exporter, click the top dropdown and select the format that you require then click the OK button. If you are done converting it, name your file and click the Save tab. The conversion process will take within a few minutes.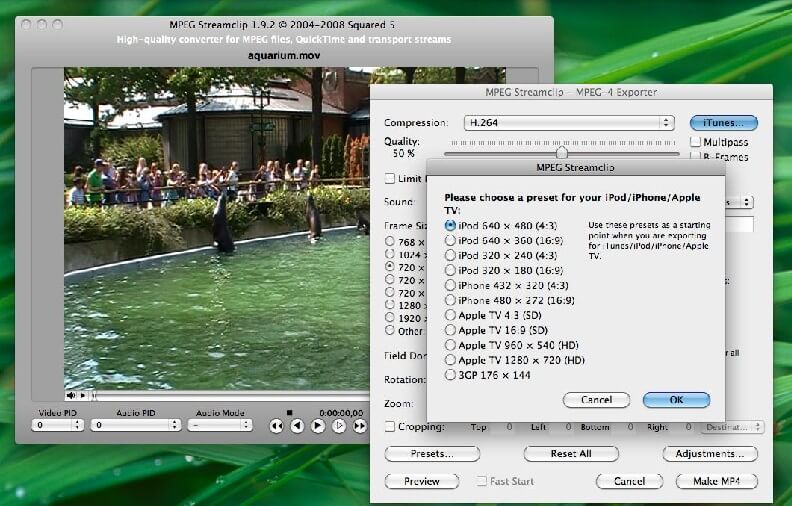 3. Pros and Cons of MPEG Streamclip
We all know that every software has assets and drawbacks. That is why in this part, we will tackle the advantages and disadvantages in navigating the MPEG Streamclip.
First that we will talk about is its assets. The good thing about this software is, it allows users to take control of its setting so that the file's output will turn out as what they desire. Second is, you can acquire it for free. It also has a friendly interface which allows users to accomplish their video and audio conversion easier.
The drawbacks that can be seen in MPEG Streamclip is, users are having a hard time separating audio from their video files and its editor is very limited.
Part 2. Best Alternative
If you are looking for an alternative tool that you can convert or edit your MPEG files, we highly recommend Vidmore Video Converter. This multi-purpose application has a lot of rich features as it allows you to cut, trim, merge your audio or video clips. Aside from that, this application allows you to choose different file formats to convert your most loved files.
What makes it even more amazing is it offers a free trial for you to give it a try before continuing with the subscription. Vidmore also contains a user-friendly feature, so even beginners will be able to navigate it. And to complete the given information about this best alternative, we will show you the list of easy steps below on how to convert your files using this app.
Step 1: Acquire the Application
To begin, download Vidmore with the use of the download buttons below. After that, install and let it run on your system.
Step 2: Add an MPEG File
Once the program is running, click the Add Files dropdown or the Plus icon located at the main interface of the screen then choose the file you require to convert.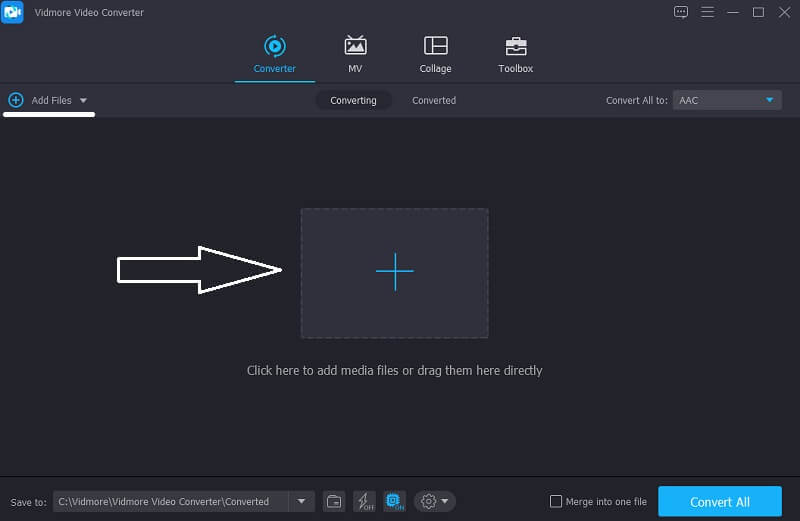 Step 3: Choose a Format
After adding your audio or file, click the dropdown arrow located at the lower part of the video's thumbnail and then tick the Audio or the Video section depending on what format you would like to convert it to, then choose the one that you require.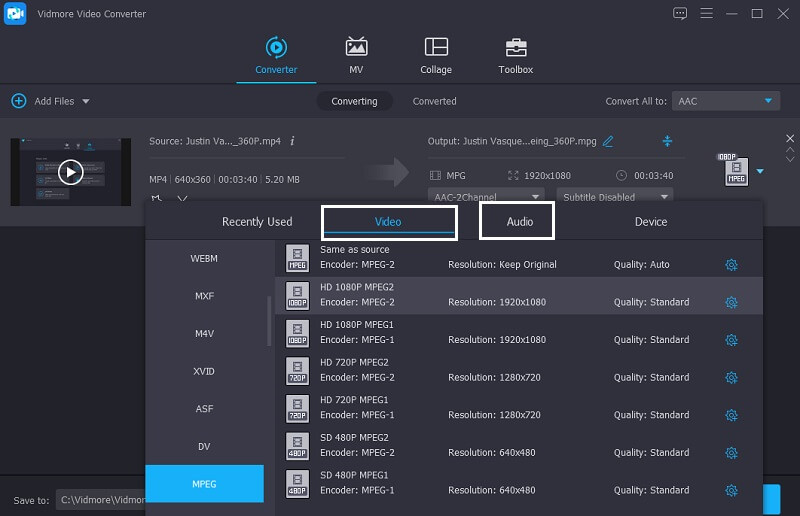 Step 4: Save the File
To successfully apply the changes in your MPEG file, click the Convert All tab to fully convert the audio file into your required action. And that's all that you have to do.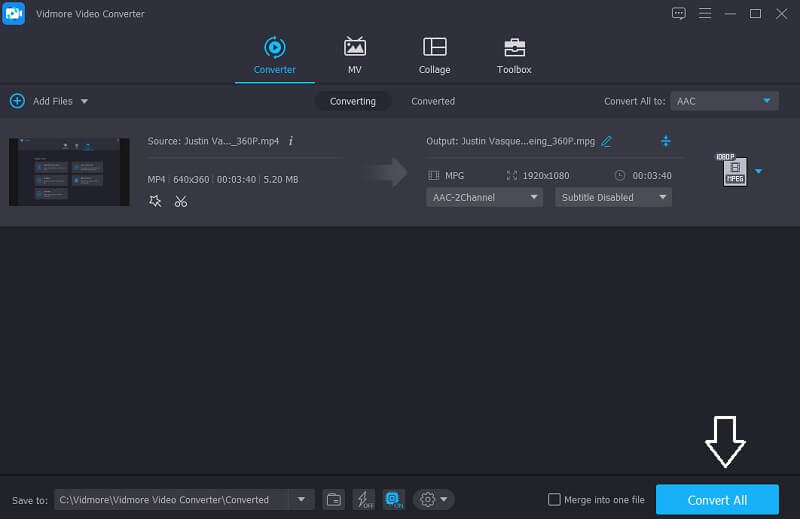 Part 3. Comparison Chart
This comparison chart is a simple illustration showing the similarities and differences of MPEG Streamclip and Vidmore Video Converter through the given key features of an audio and video converter.
| | | |
| --- | --- | --- |
| KEY FEATURES | MPEG Streamclip | Vidmore Video Converter |
| Web-based and software | | |
| Windows and macOS | | |
| Fast Conversion | | |
| Free to Use | | |
| Offers Different Formats | | |
| Beginner Friendly Interface | | |
Part 4. FAQs about MPEG Streamclip
Is there a possibility that I can convert my MPEG File without installing another application?
There is another way to convert your most loved Audio or Video file, which is through Vidmore Free Video Converter.
Does MPEG Streamclip work for Mac?
MPEG Streamclip was a great application for video and audio conversion however, it stopped working on Mac. But they offer alternatives.
Does Vidmore support extracting audio from a video file?
Absolutely yes. And that is an amazing thing about Vidmore because you can extract your audio from your video clips without any hassle.
Conclusion
Now that you have an idea what MPEG Streamclip is and how it works, you will never have to wonder how to use and how to download MPEG Streamclip for Windows. But if you require an alternative MPEG Streamclip for Mac, you can try the alternative tool that was mentioned above.