Best MPG Players to Open MPG/MPEG Files (Free & Paid)
MPEG (or MPG) is a popular format to contain movies on the Internet. Compared with other video formats, it offers users a much quicker speed for streaming and downloading videos online, thanks to the unique compression technology it possesses.
If you are looking for a simple video player to play the MPG/MPEG file on your computer or mobile phone, then you have come to the right place. Here in this post, you can find yourself a perfect MPG player that can fulfill all your demands.

Part 1. What are MPG and MPEG
MPEG, short for Moving Picture Experts Group, sets standards for media coding, like compression coding of video and audio data. As for MPEG formats, those we usually talk about are MPEG-1, MPEG-2, and MPEG-4.
There is not much difference between MPG and MPEG. You can consider MPG as a shortened extension from MPEG. But one thing you should notice is that not every platforms and sites that support this format, for it is an older standard. And the compression quality MPEG provides is better than MPG most time.
To enjoy MPG/MPEG videos on Windows, Mac, iPhone and Android, you need a video player that can play files in MPG/MPEG smoothly without any hassles.
Part 2. Best MPG/MPEG Players for Windows & Mac
1. Vidmore Player
Vidmore Player is able to play all kinds of multimedia files, including MPG and MPEG videos. You can also use it to play Blu-rays, DVDs, digital videos and audio files. It even supports 4K UHD and 1080p/720p video playback without quality loss.
Play any video formats, like MPG, MP4, M4V, TS, M2TS, RMVB, WMV, etc.
Adjust image effects and take screenshots while playing as you like.
Change or disable the subtitle/audio track of your movie effortlessly.
Play Blu-ray movie playback with high image and sound quality.
Support playing DVD discs, folders and ISO files with a navigation menu.
How to Play MPG/MPEG Files with Vidmore Player
Step 1. Click the Free Download button above to download the player. Then please follow the on-screen to install the program on your computer.
Step 2. Launch Vidmore Player after the installment. If you want to play MGP videos, you should click on the Open File button in the middle. Then select and open the file you want to play.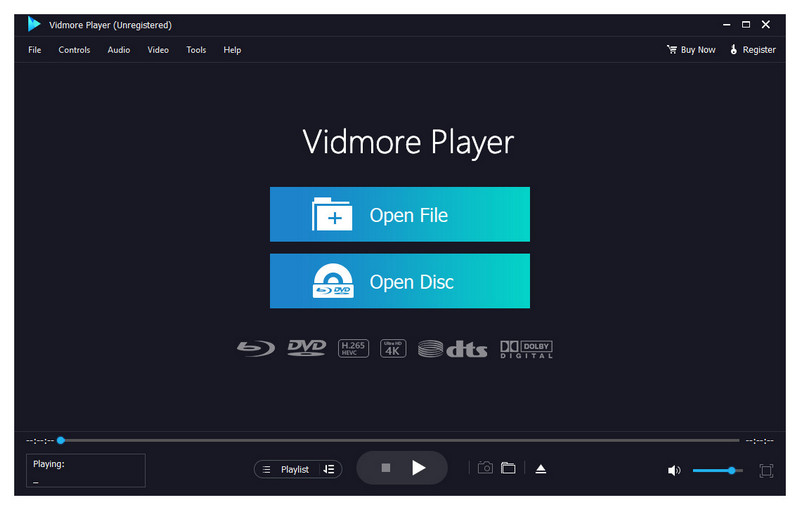 Step 3. If you open multiple videos at one time, they will be added to a playlist where you can choose to play video in order.
While playing, you can pause, resume, move backward/forward, open the previous/next video, adjust audio volume, or even take snapshots according to your needs. If needed, you can click on the Full Screen icon in the lower right corner to enjoy the video with a better visual experience.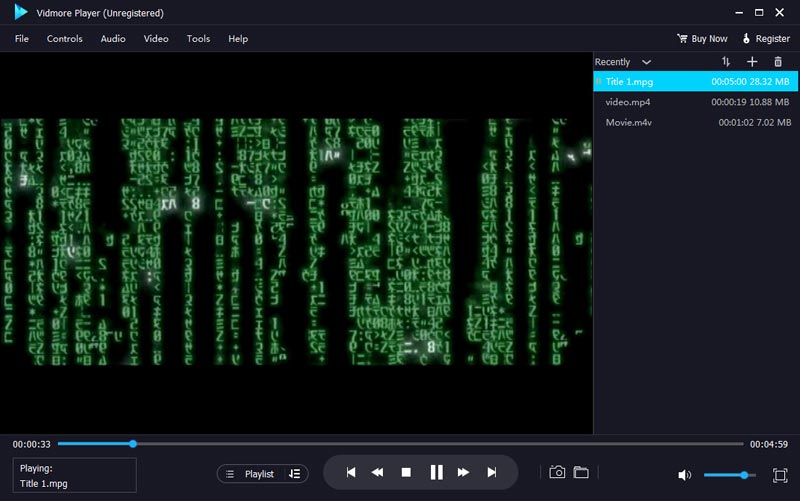 2. VLC Media Player
The second player we are going to introduce to you is VLC Media Player, the most well-known player in the world. As an open-source program, VLC provides users with a lot of features like online streaming and limited video conversion tools. But this also becomes its shortcoming – some users may find it hard to learn and operate.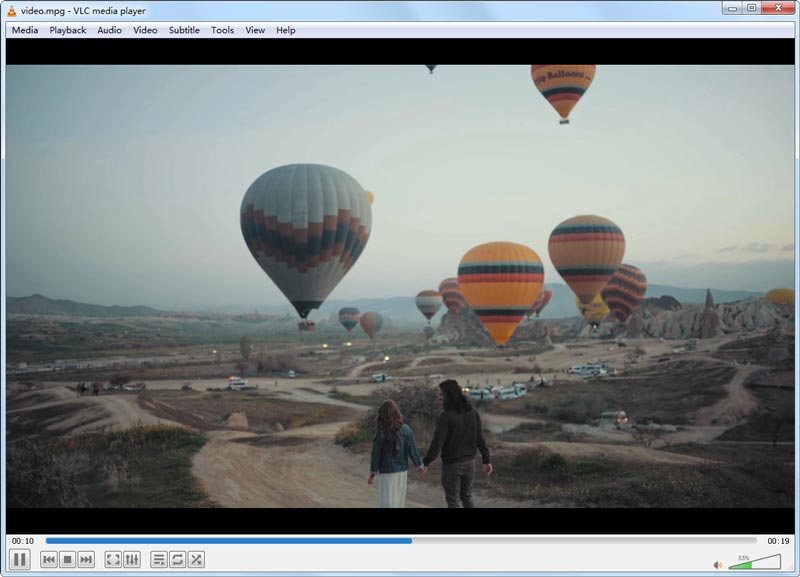 Part 3. 3 Free MPG/MPEG Player Apps on iPhone/Android
1. MX Player
MX Player is a powerful MPEG player for Android, which allows you to enjoy MPG with hardware acceleration. Besides, it offers zoom, subtitle gestures, file sharing, and kids lock features. But the ads in this software may be a little annoying.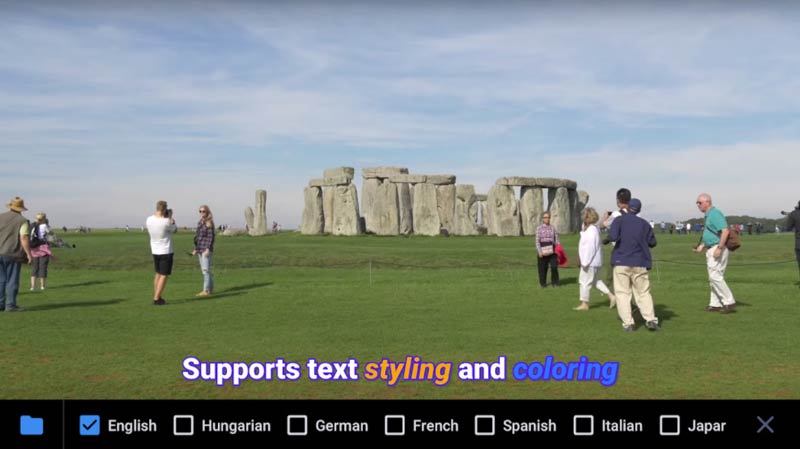 2. PlayerXtreme Media Player
If you are an iOS user, then you can give PlayerXtreme Media Player a go. It is not only a video player but an online streaming player. It is free to use. With this player, you can watch videos, listen to music, and open files in any format you want. But some say that the program crashes without any alert sometimes.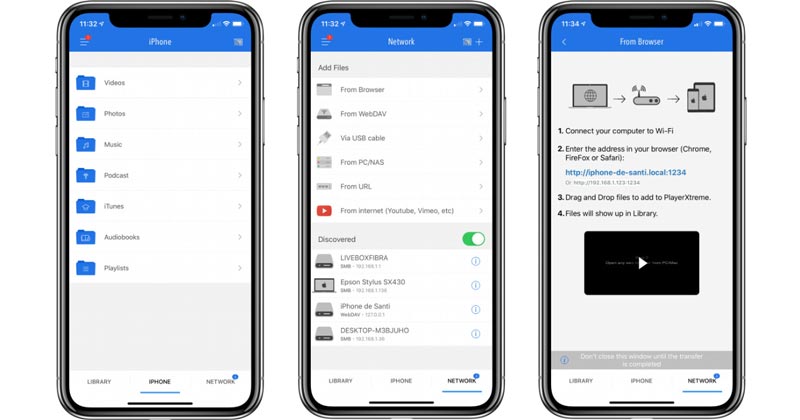 3. VLC for Android & VLC for Mobile
The last one is VLC for Android/VLC for Mobile. The former is for Android users, and the latter is for iOS users. You may be surprised that VLC also has iPhone and Android versions. But the cross-platform mpg movie player is quite practical when you want to play MPG on your mobile devices, for it is a video player for almost all formats.
Part 4. FAQs of MPG/MPEG Player
Q1: Which is better, MPG or MP4?
It depends. But MP4 is much more popular than MPG and it is supported by almost all devices and platforms. If you want to convert MPG to MP4 for sharing, you can try Vidmore Video Converter to help you do that.
Q2: Can I play MPEG videos online?
If you are searching for an MPG/MPEG player online, there is a free online video player that supports MPG/MPEG file format. It is called FVC Free Video Player. You can go and have a try.
Q3: Does YouTube support MPG or MPEG?
YouTube supports popular video formats like 3GPP, AVI, FLV, MOV, MPEG4, MPEGPS, WebM and WMV. As you can see, MPG is not one of them. So, if you want to upload MPG files, you should convert it to a YouTube supported format.
Conclusion
We have listed 5 popular MPEG player for different devices. Did you find the one that suits you best? Both Vidmore Player and VLC Media Player are worth to try.