How to Compress Your APE File on Mac and Windows Devices
Have you experienced failing to play your favorite APE file? Well, you are not alone. There are various reasons you encounter issues when playing your favorite APE file. Sometimes, our computer device has difficulty playing our favorite file because of its large size, especially an APE file. Worry no more because you can still play your file by compressing it. If you want to know how to compress your favorite APE file, read this post because we will give you the most recommended APE compression tool.

Part 1. What is APE and How It Is Compressed
If you wonder what an APE file format is, here is a simple explanation for that. Lossless audio format Monkey's Audio (represented by the .ape file extension) is also known as an APE codec or MAC format. The .ape file extension defines it. It implies that it does not waste audio data like lossy audio formats such as MP3, WMA, AAC, and other similar formats. As a result, it can create digital audio files that, when played again, faithfully mimic the original sound source.
It is possible to replicate an original audio CD using Monkey's Audio (or other lossless formats) if the original audio CD is damaged or destroyed. It is one of the benefits of preserving original music using Monkey's Audio (or other lossless formats) instead of alternative lossy formats. Data compression can significantly reduce the amount of space a file takes up on a computer's hard drive. As a consequence of reduction, administrators save both money and effort by lowering their storage requirements.
Part 2. How to Compress APE on Windows and Mac Safely
If you want to know the most recommended tools for you to compress your APE files, read the given tools below.
1. Vidmore Video Converter
Are you looking for a tool compatible with your Windows and Mac device? Well, Vidmore Video Converter is the perfect fit for that! A professional audio and video editor puts your files in good shape. More significant about this tool is that it supports more than 200 file formats. Therefore, you can modify your most loved audio tracks and video clips here in any form they are. Aside from that, it was built to serve convenience to every user because of its user-friendly interface. With that, their life will not be more complicated when it comes to the navigation of this file because they can easily access it. That is why if you desire to compress your APE file with Vidmore Video Converter, the process in this tool will be smooth sailing.
Finally, the converting procedure is simple. Here's a step-by-step walkthrough to assist you in learning how this program works.
Step 1: Get the APE Audio Compressor
Begin by downloading and installing the program. To get the program, click on one of the links below. Right now, you may access and use the installed software.
Step 2: Insert the APE Files You Want to Compress
To add files to the software, launch select Add Files or Plus from the File menu when it appears. Choose a file from your device's storage and hit the Open button to begin the procedure.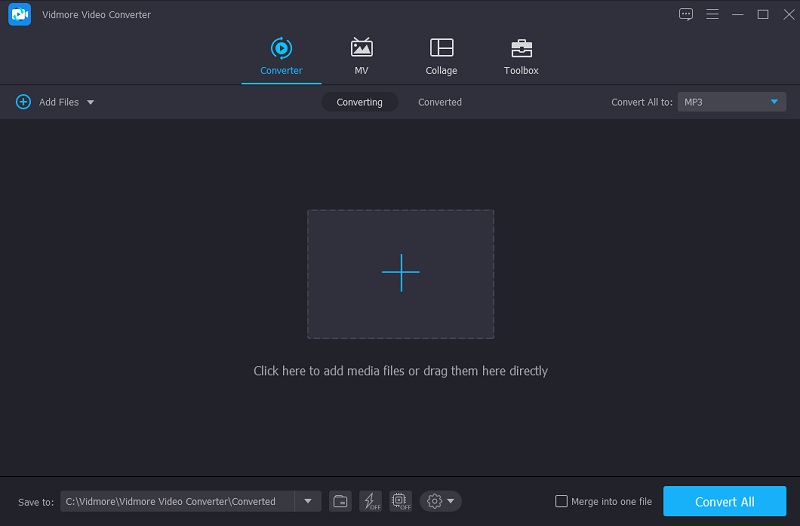 Step 3: Navigate to the Audio Settings
As soon as you've added your APE file, go to the dropdown arrow on the right side of the audio and click the Audio tab. After that, choose the APE format on the given format options.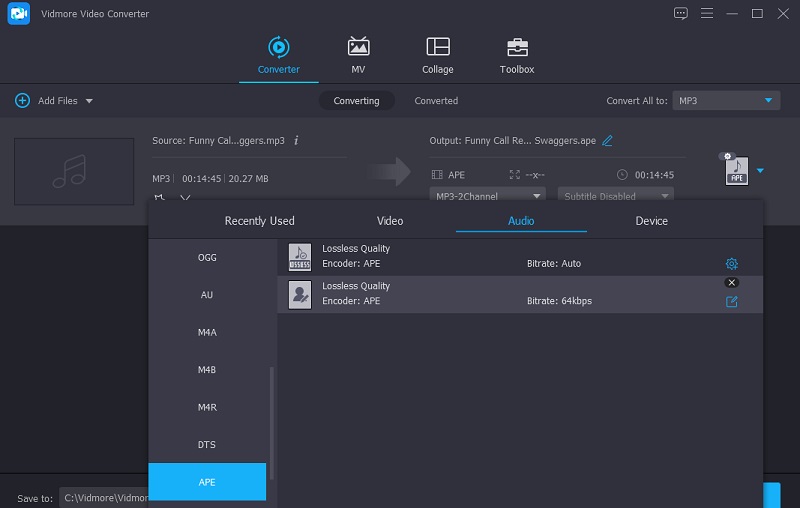 After clicking the APE format, tap the Settings button, navigate the Bitrate, and input the number of bitrates you require. Once you are done, click the Create New button.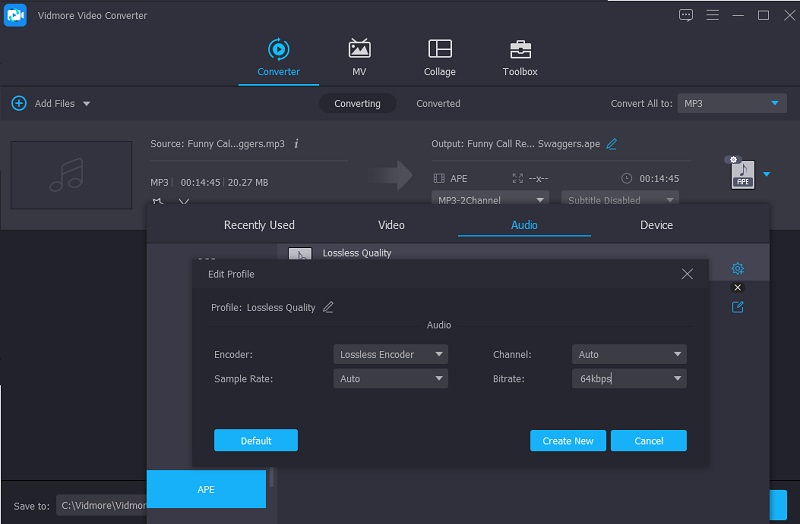 Step 4: Compress the APE File
The Convert All tab is where you'll find the option to compress your audio file after you've selected a bitrate. After waiting for a few seconds, everything will be alright.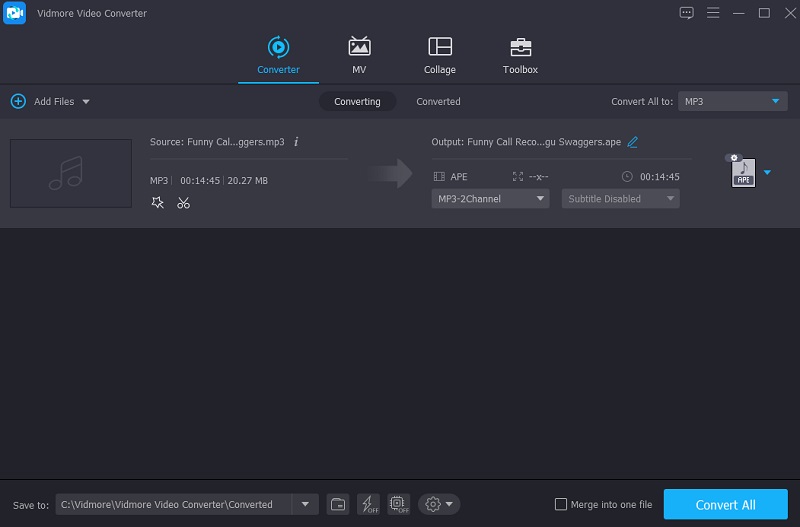 2. Vidmore Free Video Converter
Suppose you seek an internet program that converts files without imposing any limits. In that case, Vidmore Free Video Converter is the best option. This online application is straightforward, making it an excellent choice for novices to learn from. When it comes to APE files, it has no problems with them. Another reason most people are drawn to this simple-to-use program is that it is so straightforward. This online program gives a significant edge over other solutions since we all know that web-based apps have restrictions, particularly when it comes to converting. It has the capability of converting indefinitely. In addition to that, here's a simple tutorial on how to compress your APE file. You may follow along with.
Step 1: Go to the official page of Vidmore Free Video Converter and download its launcher by clicking the Add files to convert button. After you download it, choose the file that you wish to compress.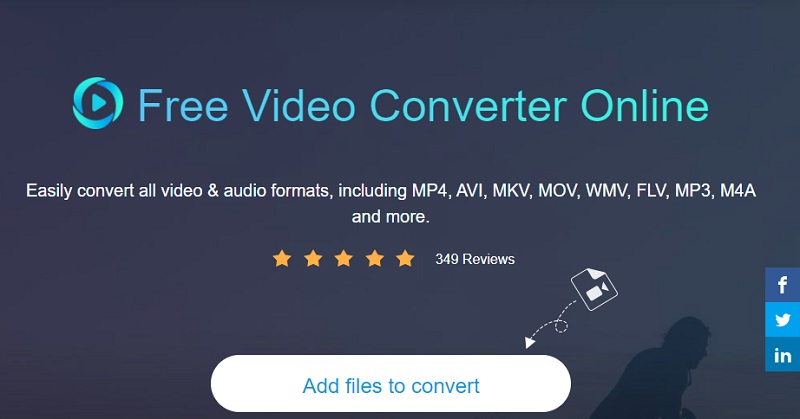 Step 2: After adding the file on the tool's screen, click the Music icon on the lower part and choose FLAC. You need to convert it to another file because APE only supports a few media players.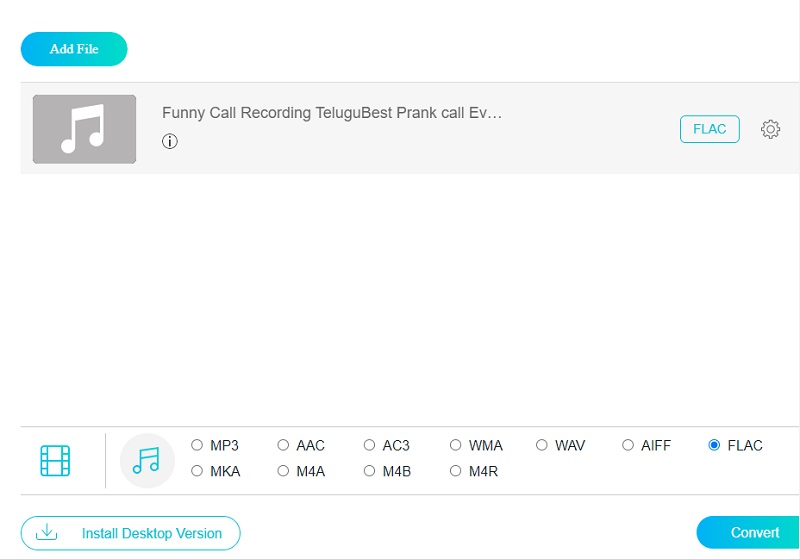 Then, click the Convert button and tick the Select Folder to complete the conversion process.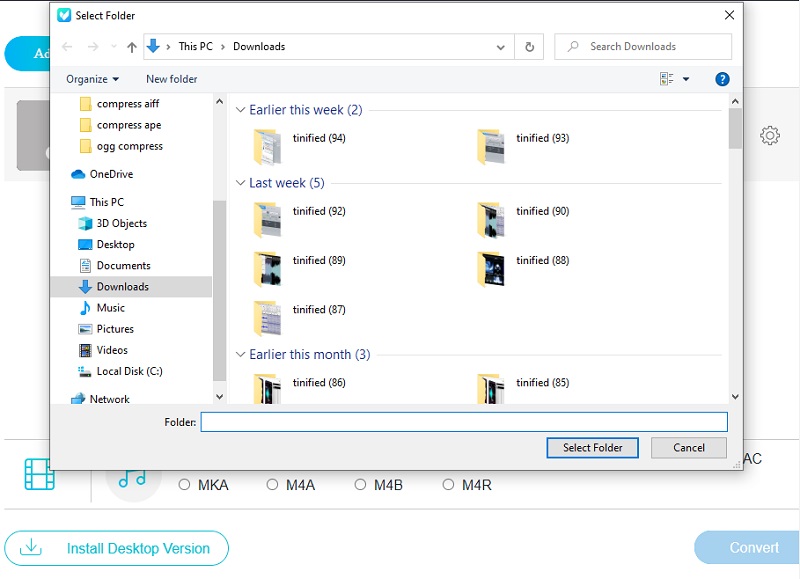 Step 3: Then, repeat the process by adding the converted APE file, then proceed to the Music icon, click the Setting icon, and click the Bitrate according to the compression you require. After that, click the OK button.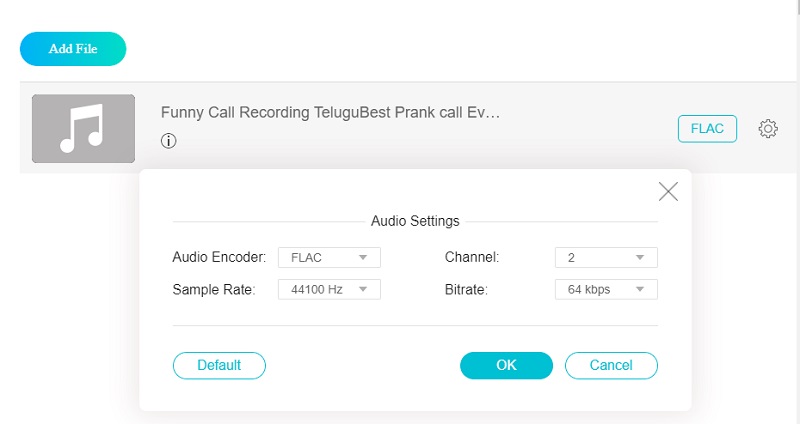 Step 4: Lastly, click the Convert button and click the Choose Folder button once a new window appears on your screen. And that's all!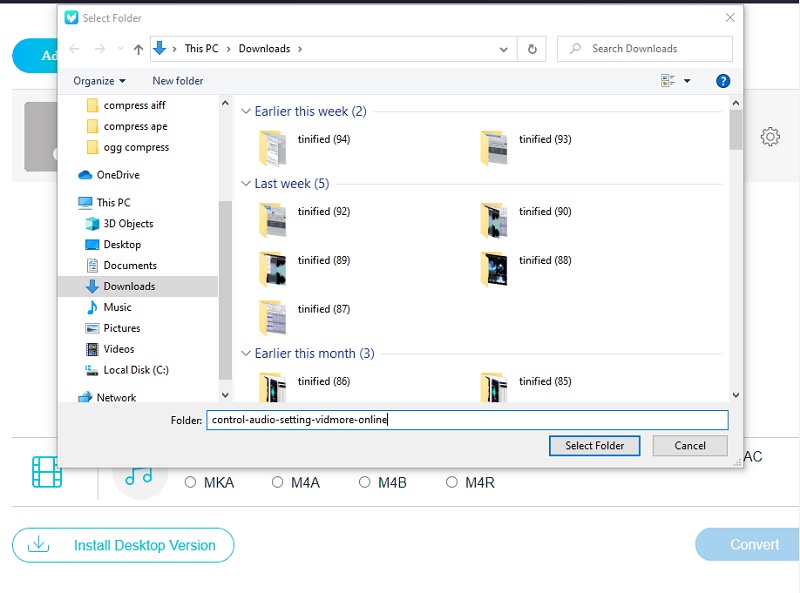 Part 3. FAQs About APE Compression
Is it possible to play APE files on an iPhone?
Because APE music is not supported or played by all current audio players, such as those found on the iPhone and iPad. You'll have to utilize various programs to complete the task.
Which is better, FLAC or APE?
Monkey's Audio format takes up multiple times as much storage as lossy compression formats like any lossless compression strategy. Monkey's Audio takes longer to compress or decompress files than FLAC, ALAC, or WavPack. Monkey's Audio is not open source, even though it is given as freeware.
What is the best way to convert files in the APE music format?
Audio converter software that supports the APE format is required to convert APE files to other formats. Vidmore Video Converter is an excellent match in this situation.
Conclusion
With the help of the APE audio compression tools we indicated above, you can now enjoy your most-loved file in a compressed manner. But if you prefer a tool that works without any hassle, you better choose Vidmore Video Converter. Through this software, you can freely navigate your file.