8 Top Background Eraser Online and Offline You Should Master
Do you wish to remove the unwanted objects on the background of your subject? Or, you may want to create a transparent background and incorporate it into another background. In this way, you can input new designs put your subject in another place or a completely new environment. To this end, a reliable photo background eraser is necessary.
You do not need any technical or expertise in photo editing to get this job done. Also, it does not have to do with your photo editing skills. You can freely express and unleash your creativity in pictures by removing the background. Here we created a list of recommended options you can use immediately for background removal.

Part 1. Background Eraser Online
Suppose you need to remove background from an image yet do not have time to download programs, you may do it online. The same goes when downloading programs is not your cup of tea. We are about to show you these background or backdrop photo cutters are suitable programs. Laid out below are some of the best options to remove the background of a picture online.
1. Vidmore Background Remover Online
Vidmore Background Remover Online is probably the best solution for simple yet effective background removal. It is a web-based service tool that allows you to delete any part of a picture using manual background removal. Moreover, it comes with AI technology that automatically detects the subject of a picture and separates the foreground from the background in just a click. Besides, you can change the photo background to transparent, white, black, or any other solids colors as you please. On top of that, it is infused with a flip feature that will help you create a mirroring effect of a photo. Please see the guide below to use this free photo background remover.
Step 1. Launch the website service
First things first, open a browser on your computer and go to the official webpage of the program.
Step 2. Upload a photo to modify
Next, click the blue Upload Portrait button or drop the image file into the designated area to upload a picture.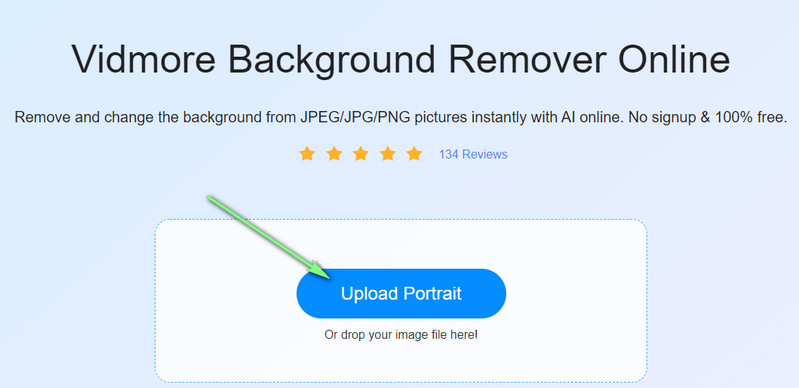 Step 3. Edit the uploaded photo
Since this background eraser online is equipped with AI technology, it will automatically remove the background of the uploaded picture right after importing it to the program. You can change the picture's background to a solid color image on the Edit tab or crop the image as you like. You can also access the rotate and flip features under the Move tab.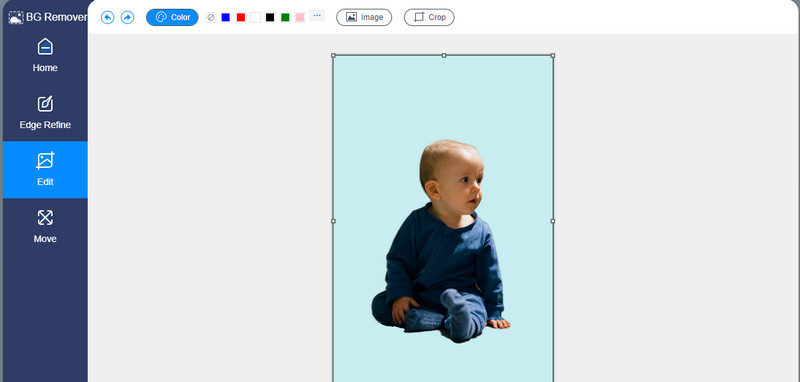 Step 4. Save the edited photo
After photo editing, you can save it to your local drive. To do this, simply click the Download button below the preview. Or, start over by clicking the New Image button. That's how easy and fast is the removal of a background using this online photo background remover.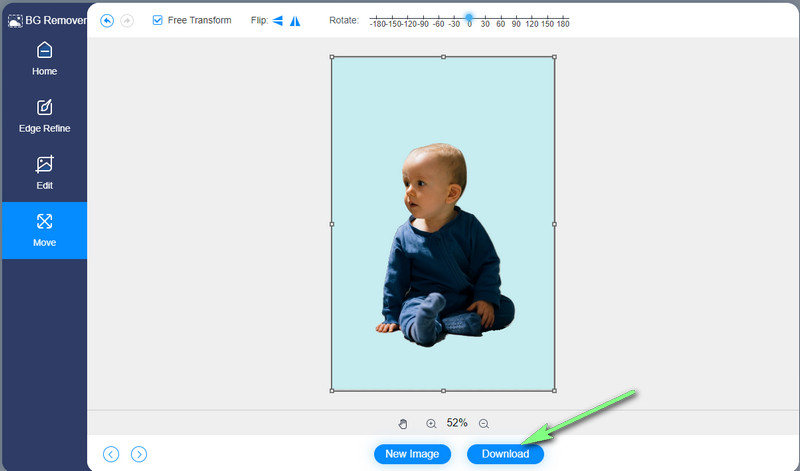 Pros
Completely free web-based service.
Upload PNG or JPEG format image files.
The selecting brush is resizable.
Flip and rotate pictures.
Cons
Only ten transaction is allowed per day.
2. PicsArt
The following background eraser tool online for free is PicsArt. Similarly, this program automatically detects the background subject and deletes it immediately. By then, you can replace the background with solid colors. In addition, this photo editor and background remover give you the ability to crop, rotate, and resize an image.
For effects, several categories, namely, Artistic, Paper effects, and simple color corrections are provided. Besides, you can choose from a range of customized backdrops. Over and above, you can share your work on different social networking sites.
Pros
Simple and easy-to-use interface.
Stylish backdrop templates to choose from.
Automatic background remover.
Cons
The output comes with a watermark.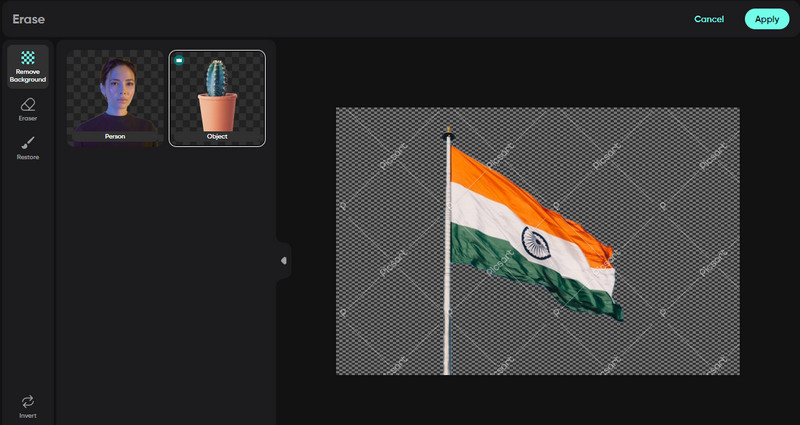 3. Pixlr
Another photo background eraser you should consider using is Pixlr. What makes it different from other background removers is it comes with various image editing tools. You can upload your desired image. Be it a selfie or a product shot, the tool can work it out for you. After removing the picture's background, you can fine-tune the picture using the cutout tools offered by the tool. In terms of usability, you can expect a clean and straightforward interface. Also, a different selection of cutting tools is available. This includes shape, lasso, magic, and drag. Best of all is, it is entirely free to use.
Pros
The tool is infused with various cutout tools.
Remove parts of a picture using shapes.
Magic eraser for easy background removal
Cons
It does not come with undo function.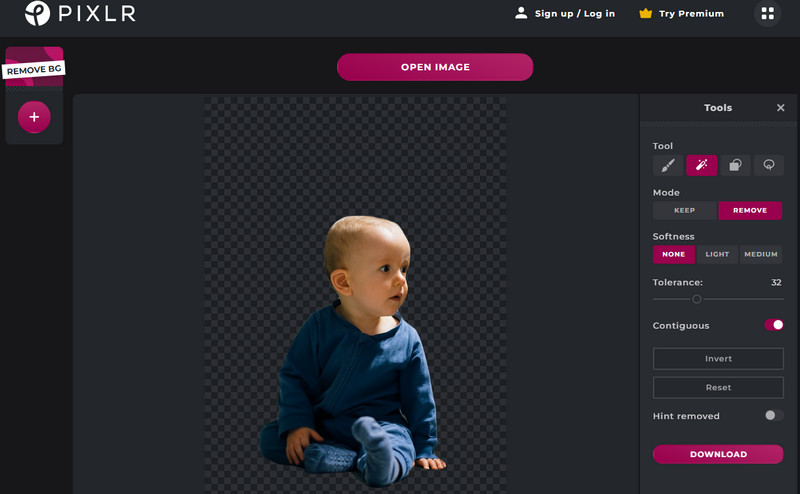 4. Remove.bg
You can also use Remove.bg if you are looking for an auto background remover to help you accomplish it online. With it, you can upload via the image link or upload from your computer's local drive. This background burner is one of the favorite remover apps to separate the foreground from the background effectively. Whether the picture is graphics, animals, cars, or products, removing their background using this tool is a piece of cake.
Pros
Add different backdrops.
Automatica and manual removal tools.
Download output in HD.
Cons
No photo editing tools apart from changing the backdrop.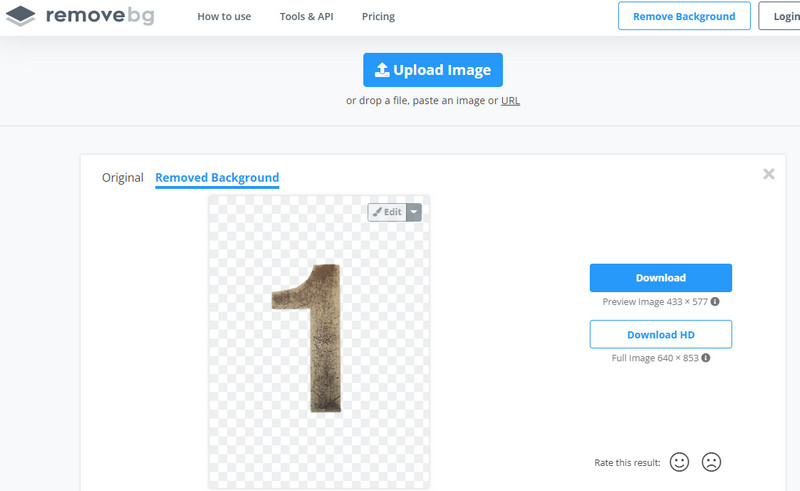 Part 2. Background Remover Software for Windows & Mac
Some tools or apps do not fit all user's needs and requirements. Meanwhile, some users prefer to remove the background of a picture offline. That is especially true if the internet connection is unavailable or stable in your place. Or, you merely want to accomplish things without any internet interruption. Here we will geek out on background remover software for Windows and Mac. Learn more about these programs.
1. PhotoScissors
One of the best background removers available in the market is PhotoScirrors. The tool provides green and red maker tools to identify the subjects and background from an image file. By then, you can quickly replace the background of products, people, animals, cars, etc. Even complex objects like hair can be handled by this program turning into a transparent photo.
Needless to say, if you wish to isolate your subject from the background from easy to complex background pictures, PhotoScissors should be on your list of options. Meanwhile, if you need to remove background for listings like Amazon, eBay, and Etsy, PhotoScissors is a perfect tool for you. No need to acquire technical skills in photo editing when using this program.
Pros
Supports graphic formats, including JPG and PNG.
Create a collage from a set of pictures.
Easily swap background.
Cons
Occasional bugs may be experienced.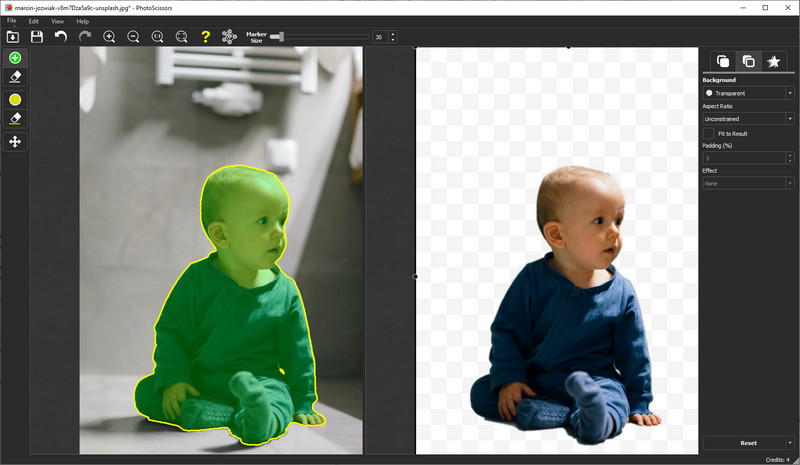 2. PhotoMix
PhotoMix is a freeware image background eraser designed for background removal quickly. This program supports renowned image file formats such as GIF, BMP, TIFF, JPEG, and PNG. Likewise, the tool lets you create digital collages with many layouts for different purposes and occasions you intend to make.
For effective photo editing, the tool is infused with a Color Eraser feature to remove unwanted parts in the picture. This program is also perfect for scrapbooking with lots of downloadable contents and filters you can use. There are just many helpful menu tabs that you can take advantage of to manipulate your photos' backdrop, foreground, and composite images.
Pros
Allows users to apply filters for photo editing.
Widely used image file formats are supported.
Simple and easy to get started user interface.
Cons
Available for Windows PC only.
Downloads unnecessary apps in the installation process.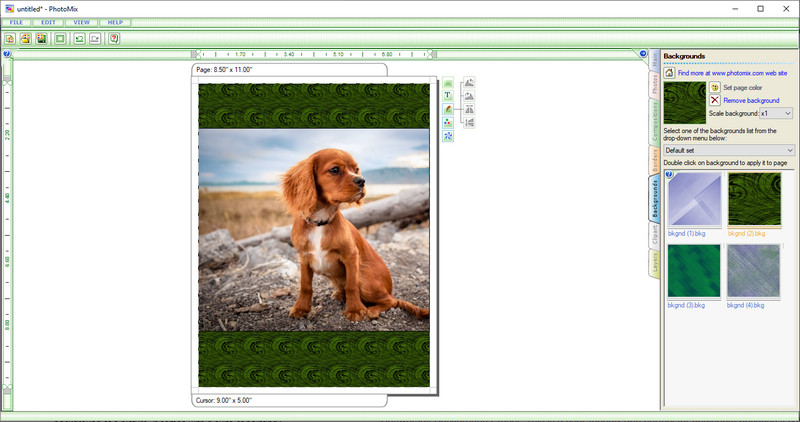 3. GIMP
GIMP is another best background remover chosen by most professionals. The program offers a lot of valuable features for background removal. Aside from removing the background, it comes with a suite of painting tools like an Airbrush, Clone, Pencil, Brush, and so on. Alongside this, you can also utilize its gradient editor and blend tool, allowing you to infuse various colors to mesh up for different purposes. On the other hand, the blend tool allows you to blend two images without disturbing the natural appearance of each photo.
Pros
Rounded rectangle, ellipse, and free selection tools.
It can load JPEG, PCX, PNG, SVG, TIFF, TGA, and XMP file formats.
Customize brushes and patterns.
Cons
It cannot save files in CMYK format.
Too large app file size.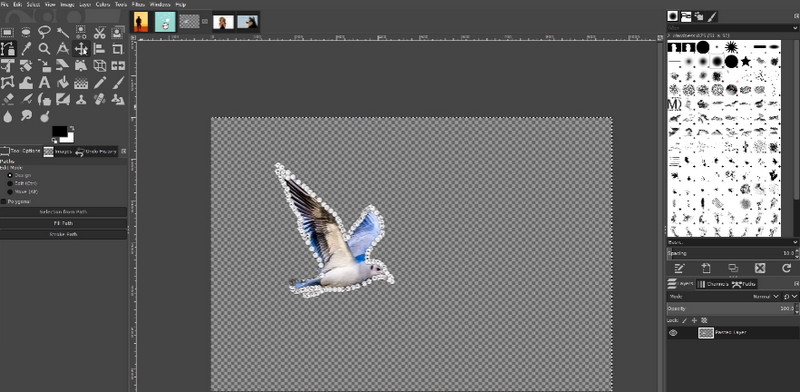 4. Inkscape
If you are looking for a multi-platform program to background a photo effectively, look no further than Inscape. It comes with all the necessary background removal tools and has functions similar to Photoshop. Using this program, you can access Trace Bitmap, Node editing, Difference, Intersection, and many others. Ultimately, it features the Clipping function designed to work on an image's reflections, highlights, and shadows. It offers both advanced and straightforward photo enrichment and background removal functions.
Pros
It offers support to Windows and Mac.
Access all its features free of charge.
Useful background removal and photo enhancement tools.
Cons
Issues may be encountered on its Mac version.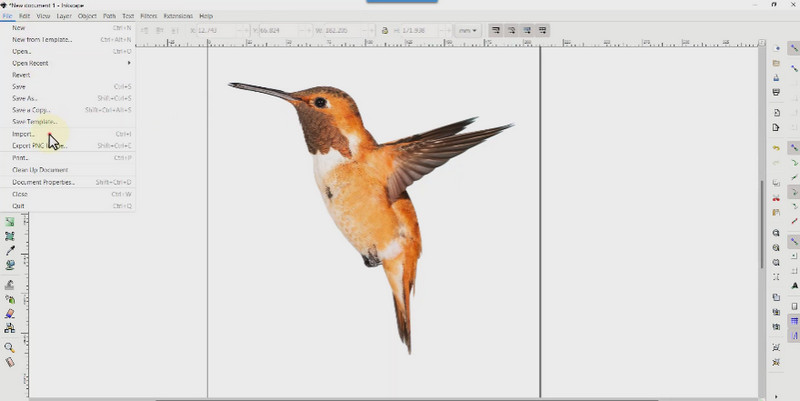 Further Reading:
A Concrete Guide to Take Windows Media Player Screenshots
5 Optimal Ways to Save WebP to GIF using Online
Part 3. FAQs on Background Eraser
What is the best background remover with AI technology?
Various programs are equipped with AI technology. Hence, the background removal task is done quickly. Yet, not most of them work flawlessly. There are times when these programs cannot successfully isolate the subject from the background. Therefore, it is a matter of trial and error when looking for the best background remover with AI technology.
Can I remove the background from a JPEG image file?
Yes. In fact, you can remove the background from any image file format. However, to save the image with transparent background, it is necessary to save it in PNG format.
Can a JPEG have a transparent background?
No. Unless you remove the background and save the image file as a PNG file, you cannot have a JPEG with a transparent background.
Conclusion
These are some of the best background eraser apps for Windows 10, Mac, and online to separate the foreground from the background. Still, it is up to you which among them you prefer using because you need to choose according to your needs and requirements. Meanwhile, go with a background eraser for PC to download when you have no stable internet connection. Yet, if you do not have any problems with internet connection and downloading programs is not your thing, then go with online programs.