How to Remove PNG Background With These Online and Offline Tools
You could wish to remove the background from your PNG file because you prefer to spice your photographs with a bit of color. You don't have to bother about anything since we've taken care of everything! All that is expected of you is to maintain your attention on the material provided here. This page will provide you with the most impressive online and offline background removers, as well as a step-by-step guide on how to use them.

Part 1. How to Remove Background from PNG Online
Do you want to remove the background from a PNG file but aren't sure what program to use to do this? It's a good thing that the Vidmore Background Remover Online is available! You may use it to erase and modify the backdrop of your photos in an instant since it is a web-based application. All thanks to the sophisticated artificial intelligence that is built inside it! Vidmore Background Remover Online was created with novices in mind. Since it immediately eliminates the whole background of your picture without the need for any further work on your part. Another excellent feature of this online background remover is that it is entirely free to use.
Vidmore, in contrast to other online background removers, does not affect the quality of the image being removed. It has the ability to replace or delete the backdrop of your photograph with no loss of quality. Furthermore, it is pretty safe to use, so you won't have to worry about the quality of your file being compromised.
Vidmore Background Remover Online lets you cut, crop, and eliminate unwanted items from your images using a web browser. With the help of the trimming and flipping icons, you will be able to modify the item's characteristics and arrange it in the manner of your choice.
To supply you with further knowledge on how to remove the background from a picture on the internet, we recommend that you follow the instructions linked below.
Step 1: Find the Vidmore Background Remover on the internet and get it. Then click on the Upload Portrait icon to complete the process. Or, you might drag and drop your picture file onto the primary display window of the program.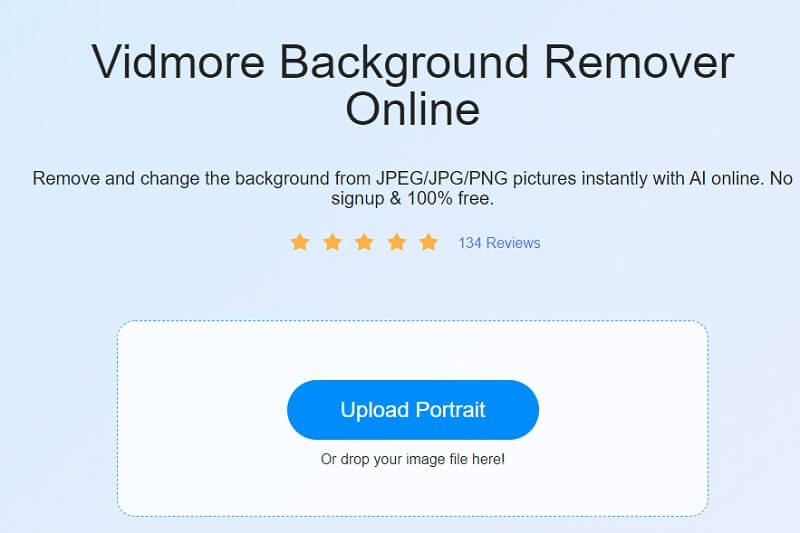 Step 2: Allow the selected picture to appear on the site's taskbar, which is located on the right side of the window after you have selected it. In the next step, the online tool's artificial intelligence will preview the picture you submitted based on the information you provided.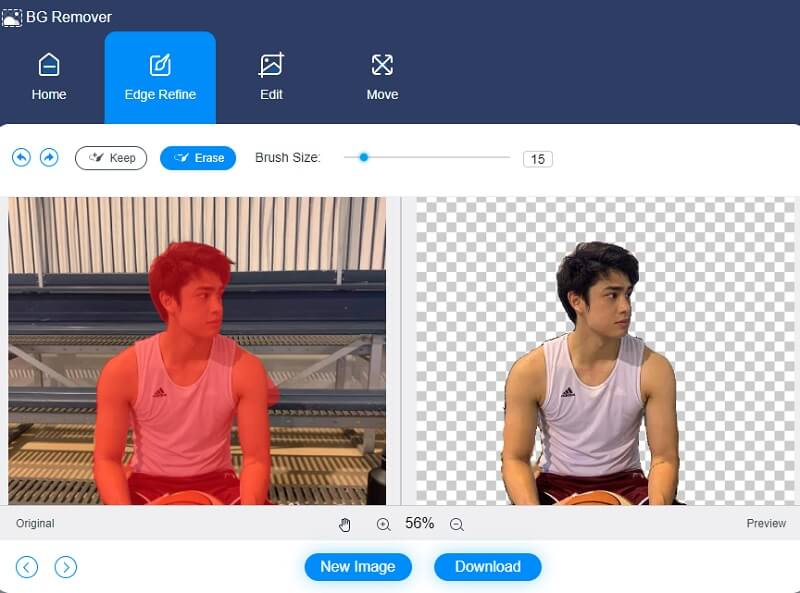 Step 3: To improve your image's background, click the Edit button at the top of the page and alter the image's background color.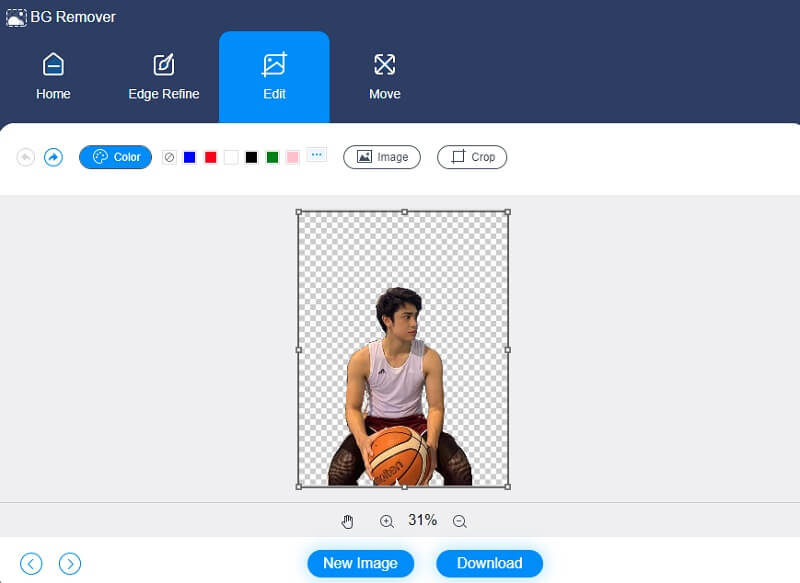 After selecting a color for a picture, cropping the image enables you to delete or adjust the length and width of the picture as desired. Choose the Crop option and then the desired Aspect Ratio from the drop-down menu to crop your picture.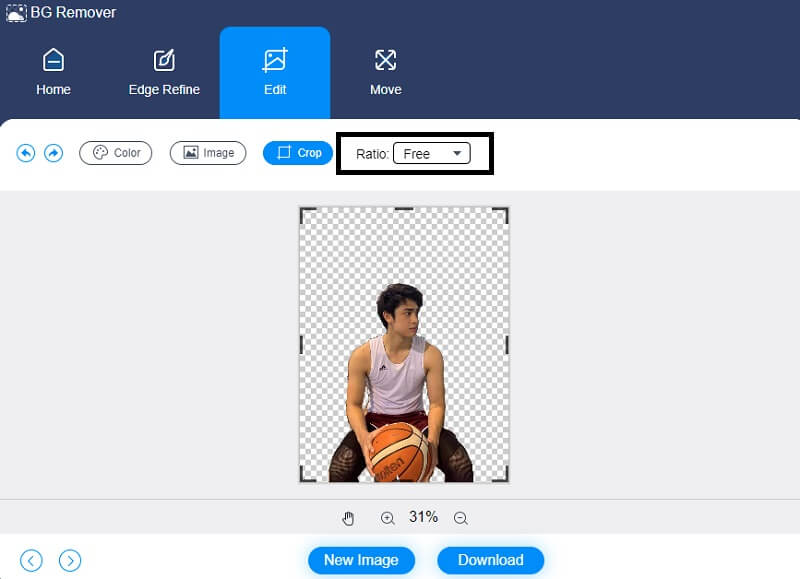 Another approach is to reposition your picture. Tap the Move icon at the upper portion of the screen, drag the slider, and change the rotational movement for your image. Additionally, you may rotate the image by hitting the Triangle symbol in the upper-right corner.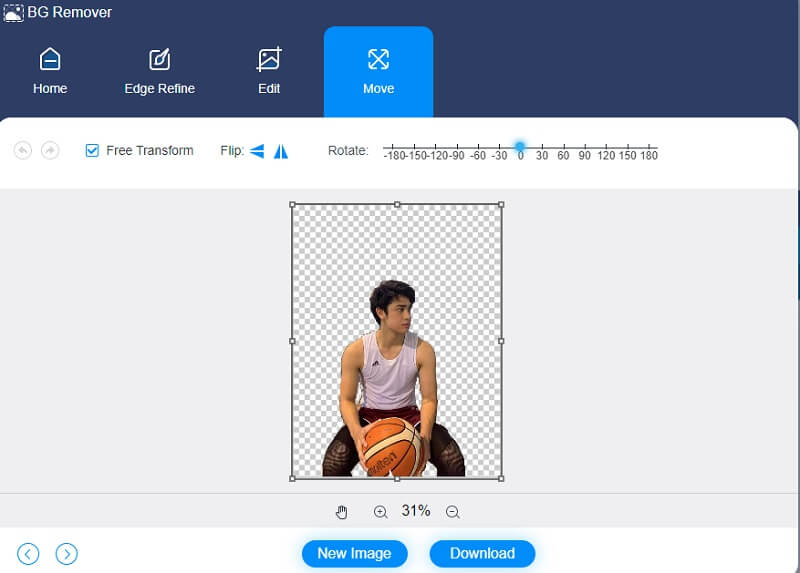 Step 4: If you're satisfied with the findings, click Download and locate the file in your File Folder on the lower part of the screen.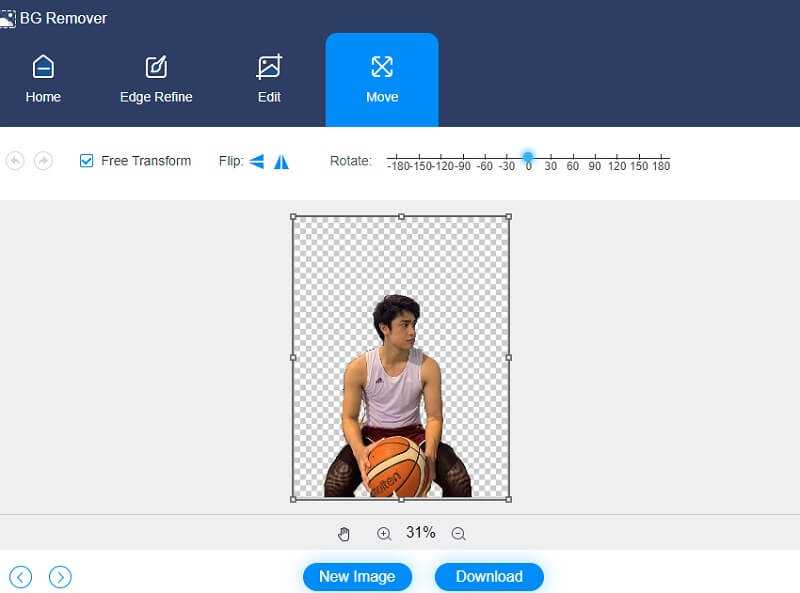 Part 2. How to Remove Background PNG Photoshop
Adobe Photoshop software package is a picture editing and pixel graphic design package. It allows people to create, alter, and modify a wide range of images and digital photography. You may also edit photographs with several layers and upload images in various file types with this program. Photoshop is a photo editing program created by Adobe Systems for use on both Mac and Windows. Furthermore, due to its sophisticated editing features, you may use it to remove the background from your PNG file if necessary. As for using Photoshop to improve your photographs, please check the instructions at the bottom of this page.
Step 1: To begin, choose Smart Objects from the Layer drop-down option in your Photoshop menu, then select Convert to Smart Object on the right-hand side of the screen. After that, choose to Rasterize from the Layer drop-down menu again and select Smart Object from the Layer drop-down menu.
Step 2: Then, choose the Polygonal Lasso Tool from the left-hand toolbar. Once chosen, click a good starting point and draw the section of the picture you wish to maintain using a sequence of point-to-point clicks. Once you've wrapped your line completely around your picture, reconnect it to the initial point.
Step 3: Finally, choose the background that you want to remove. It is accomplished by selecting Inverse from the Select menu that appears. It will emphasize the entire backdrop area that you want to be precise. The background will change to a checkered grid by pressing Delete on your keyboard. It indicates that your background has become white.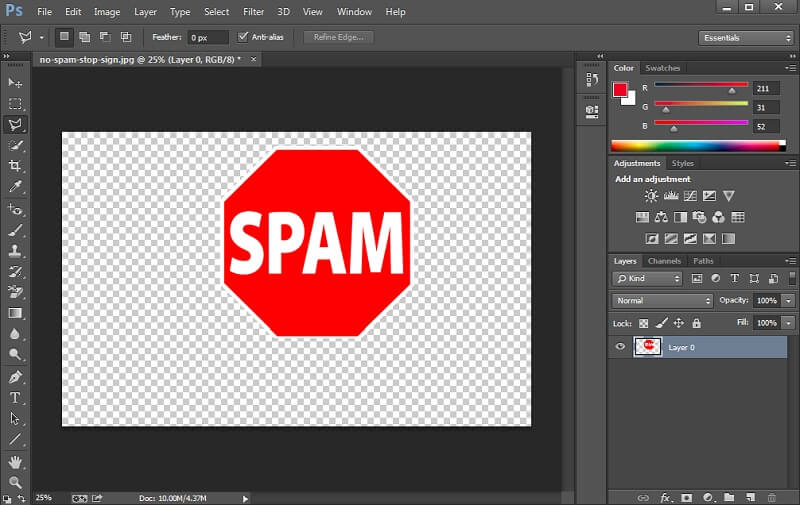 Part 3. How to Remove PNG Background in After Effects
A third good product that may aid you in eliminating the background from a PNG picture is Adobe After Effects. It is developed by Adobe Systems, Inc. Adobe Photoshop is a software application for producing graphic graphics, computer animation, and blending. In addition to other applications, this technology is employed in the post-production stages of filmmaking, video game development, and television broadcasting, among others. After Effects is a fantastic tool that takes years to understand appropriately. However, with the proper support and knowledgeable folks accessible, you may accomplish outstanding results in much less time. But to help you understand how to remove the background of a PNG image, here is a guide you can take.
Step 1: To begin, you must first pick your composition, which may be done whether in the timeline or project window. Once you've found the perfect composition, go to the Composition menu that appears in the program window and choose to Add to Render Queue from the drop-down menu.
Step 2: After that, pick the Settings option and drag the pointer to the left side of your screen, where you will select the Output Module from the drop-down menu. The Output Module options box will appear as a result of this. Then, pick Quicktime from the Format drop-down menu, the industry standard.
Step 3: Finally, while remaining in the Output Module settings tab, go to Video Output and pick RGB + Alpha from the Channels drop-down option. Then, at the lower part of the window, hit OK.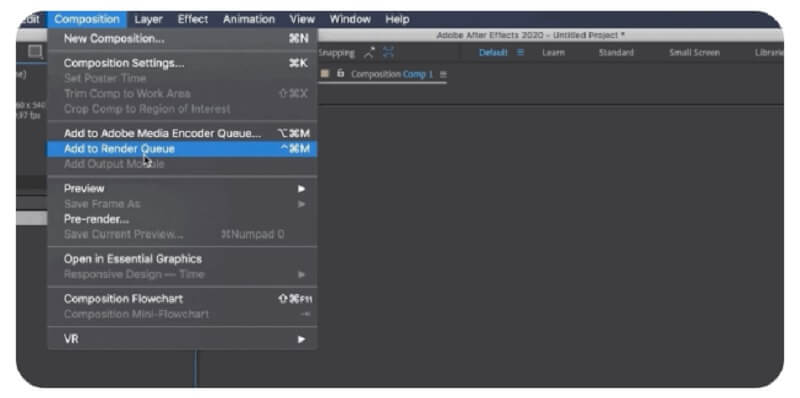 Further Reading:
[Fixed] Mac Message Saying Screenshot Cannot Be Saved
12 Best GIF Converters For Desktop, Mobile, and Online Users
Part 4. FAQs About Removing PNG Background
Which is better, After Effects or Adobe Premiere?
Adobe Premiere is a better program to use than After Effects. Premiere Pro is designed for editing, organizing, and improving stuff you've previously filmed After Effects is the industry norm for adding eye-catching computer animation and special effects to your project.
Which format is higher in quality, JPEG or PNG?
PNG is considered to be an increased compression format in general. JPG photos are often of poorer quality than PNG images, but they load more quickly. These considerations and the content of the picture and how you would utilize it influence your decision on whether to use PNG or JPG.
Where is PNG best used for?
Portable Network Graphics files, commonly known as PNGs, are compressed and, like JPEGs, can store up to 16 million color information. Since they take up more storage capacity than JPEGs, they are primarily used for online designs, branding, charts, and drawings rather than elevated images. Which is why they are less popular.
Conclusion
Now that you have information on how to remove background from a PNG image on Photoshop and After Effects, you will not have to spend a lot of time understanding their editing tools. By following the tutorials below, everything was made more accessible for you. But suppose you are not familiar with photo editing. In that case, you may choose the most straightforward background remover you can find online, the Vidmore Background Remover Online.