How to Remove Watermark from Photo: iPhone, Android, and PC
Photos are consistently included in papers to make our concepts more transparent to readers. On the other hand, the quoted photographs are often works generated by other parties and appended with a watermark that identifies the source. In addition, we cannot dispute the fact that watermarks are rather irritating. Because of that, it has an overall image quality. We have devised a remedy for this problem here in this post. You can remove the watermark from photos online and on mobile devices.

Part 1: How to Remove Watermark from Photo Online
1. Free Watermark Remover Online
Free Watermark Remover Online is first on this list of items to consider. This application generates a large number of online services and tools that are available but with varying degrees of success in some instances. However, the picture watermark remover is a reliable little software that will bail you out of a jam when you need it. If you have a watermark that needs to be removed, then you should check out Free Watermark Remover Online since it just may be able to assist you.
It is simple to use the instrument. You only need to submit your photograph to its service, and then it will bring you to an editor. JPEG and PNG are some of the most often used image formats supported on this website. There is also support for a wide range of other image formats.
Step 1: To get started, go to your browser's search box and type the Free Watermark Remover Online. Finally, choose the Upload Image option in the primary user experience and upload the picture from which you desire to eliminate the watermark.

Step 2: Remove the watermark from your picture using the chosen removal technique. Polygonal, Lasso, and Brush are all available options. After that, you'll need to go back and trace around the watermark area in your picture. Clicking the Remove option is the last step. You'll note that the mark has been erased from the photo.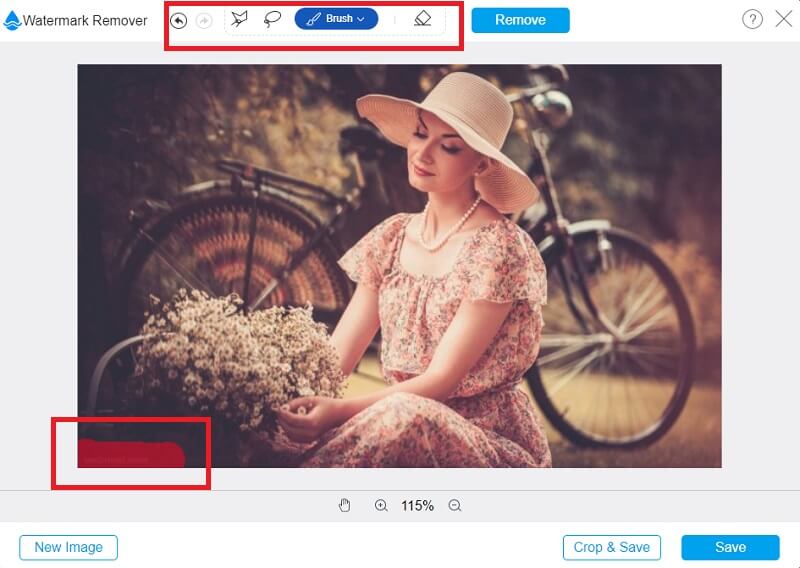 Step 3: After you've finished editing, click Save to save your work to your computer or another storage device. That's all there is to it!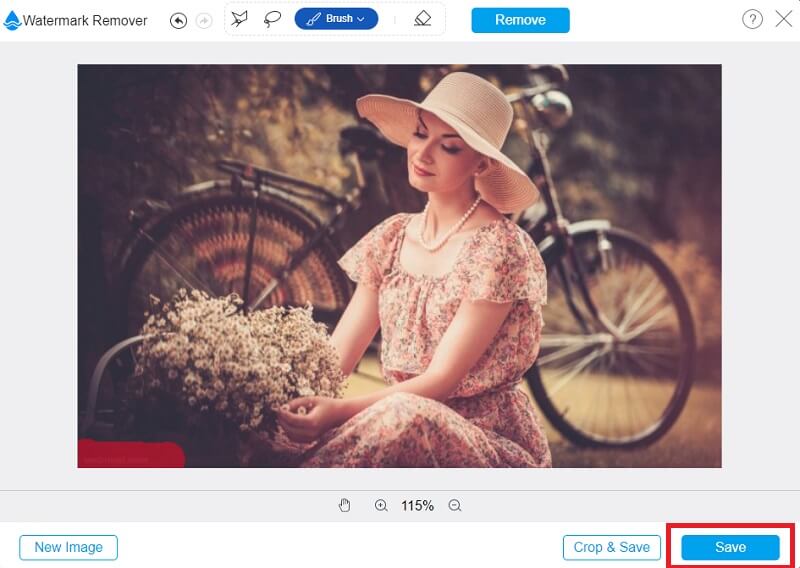 2. PixlR
You may also use PixlR, another program, to remove the watermark placed on the photographs. PixlR is an open-source online image editor that may be accessed and used at any time convenient. This web tool benefits more than just changing photos in every possible way. In addition, it enables you to remove any previously applied watermarks to your images. You may use this watermark removal tool with a broad range of image types. Because of its user-friendly design, there are simply a few mouse clicks to remove the watermark in PixlR. You may also use this software on a wide range of mobile devices.
Step 1: Launch your preferred image editor, which should be PixlR. Start uploading your photo to the server by clicking the Open Image button. When uploading a photo, you also have the option of using a URL.
Step 2: Press the Clone Stamp button after choosing the Retouch option. To remove the mark from your photo, you will need to click and drag it.
Step 3: If you choose the Save option, it will store the photo you just took on your device. In this step, you will choose the photo quality and size.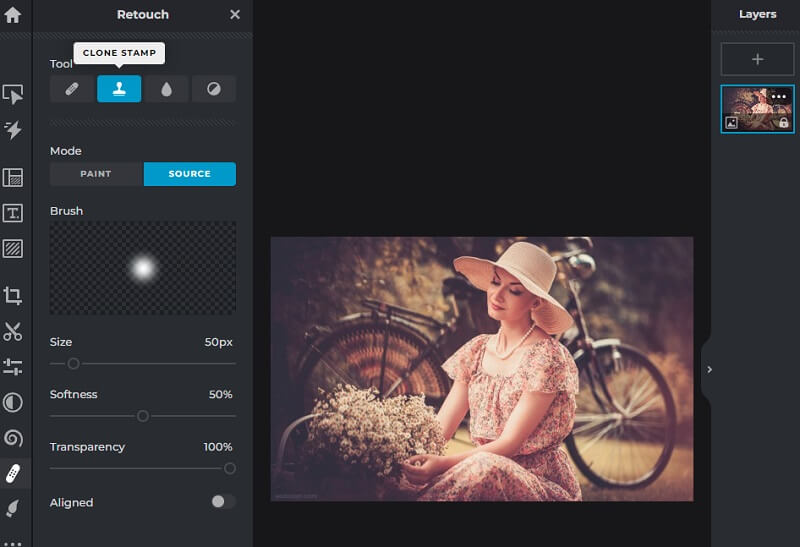 3. Photoshop
Suppose you are still dissatisfied with the result. In that case, you may use Adobe Photoshop to erase any watermarks from your photographs. Even with Adobe, it is not challenging to erase basic watermarks. However, suppose it created the watermark with some complex effects. In that case, you will have to spend some time repairing the backdrop for the watermark. You can do it, but it will take some effort.
Step 1: You may remove the watermark by opening the picture in Photoshop. Choose Magic Wand Tool and press CTRL & + symbol to zoom into the image's watermark region. Select the watermark information area you want to delete using the Magic Wand Tool.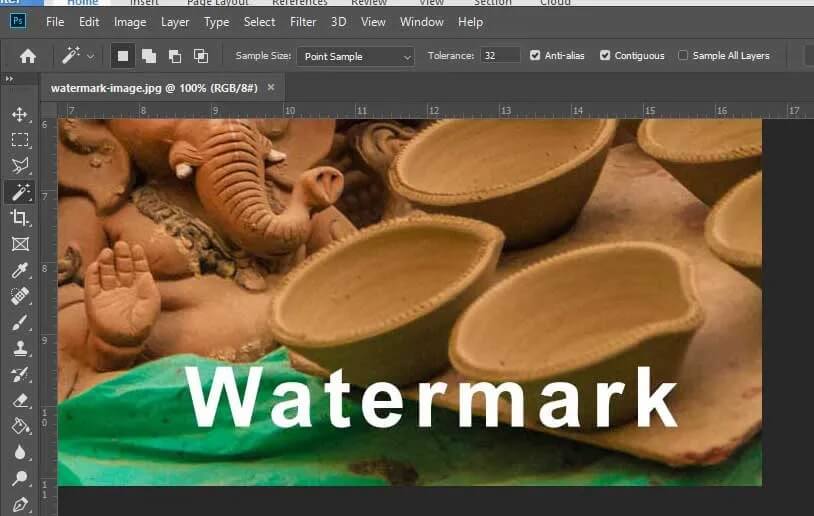 Step 2: When you pick a watermark area, click Modify from the Select menu. Finally, choose Expand. Adjust the Expand Selection to 5 Pixels in the newly opened dialog box and push OK.
Step 3: We'll use Photoshop's Content-Aware Fill function to eliminate the undesired item. Click on the Content-Aware Fill button in Edit. You'll see the results in the Content-Aware Fill Window, which has been updated to erase the watermark automatically. The watermark has been successfully erased.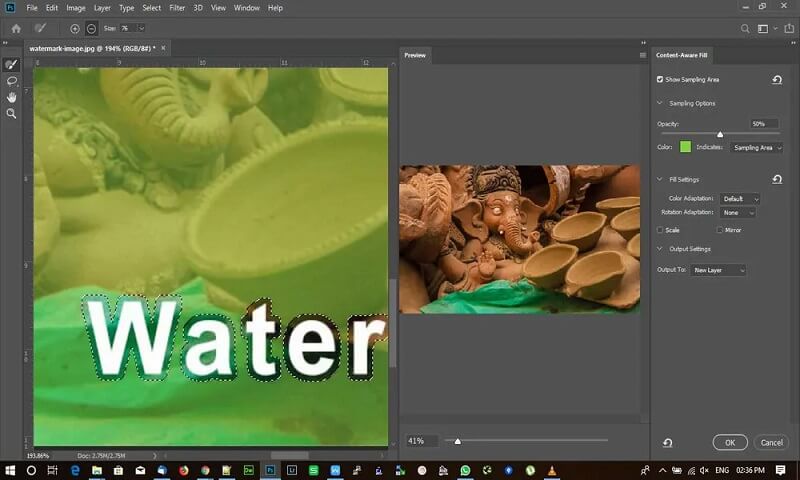 4. Remove and Watermark
The easy-to-use Remove and Add Watermark app is available for users of the Android operating system, and you can use it to remove the watermark from photographs. It provides you with two options for removing the watermark, the first of which is to interpolate the pixels around it, and the second is to trim the region beyond the site of the watermark.
Step 1: The application may be purchased from the Google Play Store and downloaded onto the user's smartphone.
Step 2: Begin operating the program. Tap the Select Video and Remove Logo button when asked, then choose the video you wish to use from the selection menu that appears. Put your finger down anywhere near the logo and make a selection there.
Step 3: You can keep the file for yourself or share it after hitting the Save button and allowing the process some time to complete.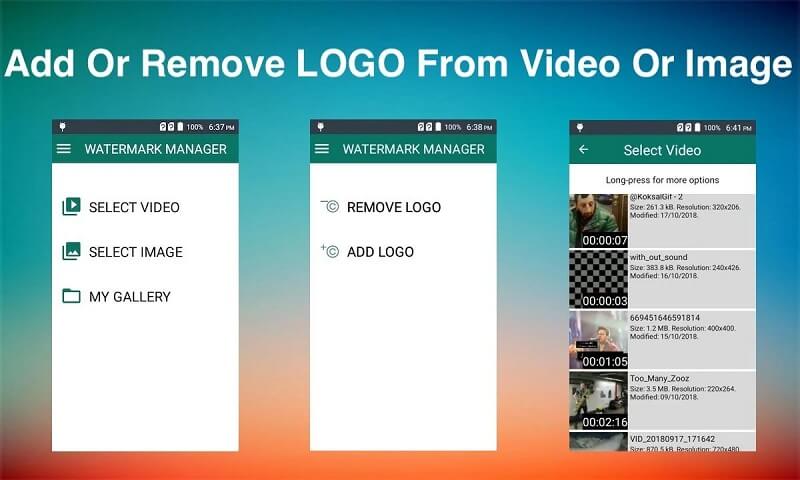 Part 2: Comparison Chart
Features

The interface is easy

It has editing tools

It is accepted by Mac and Windows devices
| | | | |
| --- | --- | --- | --- |
| Free Watermark Remover Online | Pixlr | Adobe Photoshop | Remove and Add Watermark |
| | | | |
| | | | |
| | | | |
Part 3: FAQs About Removing Watermarks from Photo
Is it free to use Pixlr on a PC?
This application does not cost anything. If you sign up for a Pixlr account, you can access a wide variety of other effects that do not cost anything.
Is Photoshop a decent program to use?
Photoshop is the most excellent decision you can make if you desire pixel-level excellence in your photographs.
Can I remove the watermark on my iPhone pictures?
You can utilize the Free Watermark Remover Online. That is correct. Because it is an internet solution, you do not need to install a program to remove the watermark placed on your photograph.
Conclusions
You now know the answer! In this day and age, removing watermarks from photos has never been a simple task. You only need to make sure you use the appropriate watermark removal on your end. You can pick an app from the one listed up top.