Analyze the Best Format to Compress Video Files and Downsize Video
You might be wondering which among the video formats is best for storing a large number of files while having the benefit of high video quality. There are a lot of available formats that offer good quality and minimum file sizes. That means you could store plenty of videos without sacrificing the quality.
We will look over the recommended compressed video formats and help you weigh which is best according to your needs. This article also lists their merits and demerits for further scrutiny. Find out which video formats we refer to by reading through the post.

Part 1. Best Video Compression Formats and How to Choose a Video Format
As mentioned earlier, you can tell that the compressed video format is good by the codec and compression it uses to produce a reduced video file size without sacrificing the quality. Some popular formats that offer these benefits include AVI, WMV, H.264, MP4, and many more. Now, it is a common notion that no standards fit all. It goes the same for compressed video formats. No format fits all the user's standards. Therefore, in selecting the suitable compression format, you must associate it with your playback device and requirements.
Different formats have different algorithms and techniques for compressing files with high video quality retained. Let us delve into the four most compressed video formats.
WMV
WMV or Windows Media Video format is a compression format maintained by Microsoft Corporation. It belongs to the Windows Media Framework designed for handling internet streaming applications and video content on PCs or personal computers. Hence, it is hailed as the best video compression format for internet streaming. This video format compresses large files or reduces size while still maintaining the quality for better support over the internet. In other words, it can preserve the quality similar to the original with little disc memory consumption. It is the best video format for compression, perfect for sending large videos for email or other platforms that implement restrictions for file size.
Pros:
It can take little memory space while preserving the original quality.
Great for web videos and loads faster.
Supported by famous multimedia players.
Cons:
It cannot be played on Microsoft Zune.
Most Apple and Linux media players cannot play WMV videos.
MP4
MP4 can also be tagged as the best format to compress videos because it allows the combination of digital video and audio and images and subtitles to be stored in a single small file. Due to that format's high flexibility, it can synchronize media information for almost all players and devices for editing and managing multimedia files. Aside from that, it provides a decent quality output that equates to that of DVDs in a compressed small file size video. Modern devices or gadgets can play this format smoothly as a universal video format. Even better, online video streaming sites use MP4 as the standard video format for streaming via the internet.
Pros:
It can be viewed on almost all players and devices.
It enables storing still images, scene descriptions, and descriptors.
Standard video format for internet video streaming.
Cons:
Not suitable for editing.
Removing metadata can be done quickly, allowing the distribution of MP4 illegally.
AVI
AVI stands for Audio Video Interleaved, a multimedia file format container designed to combine the audio and video in a synchronized playback offering high-quality compressed files. Likewise, Microsoft developed this format in November 1992, mainly used for storing movies and TV videos. Its compression is being updated continuously for various purposes. Thus, many videos have this format. There are different compression parameters on various kinds of code used for this format. Therefore, it is imperative to figure out what compression method and which AVI video it belongs to. AVI will take large memory storage even more than DVD in the list of video compression formats.
Pros:
Most electronic devices support AVI video format.
It can contain diverse media information.
Standard format for most camera brands.
Cons:
It takes an ample amount of disk space.
Not available for iTunes.
H.264
Another video format considered the best format to compress video files is H.264/AVC. The format majority of the encoding output takes as the compression format because it can deliver quality video streams at lower bit rates. The best part is it can perform output in the streaming market. Consider the likes of Blu-ray disk playback. Moreover, it is suitable for browsers, mobiles devices, and Smart TVs. In other words, it is widely used because of its great flexibility.
Pros:
Best compressed video file format for different devices and players.
It offers quality video in a smaller file size.
Suitable in Blu-ray disks and cable broadcasting.
Cons:
Poor playback on HDR and 4K videos.
The compression can compromise the image quality.
Part 2. How to Compress Videos With High-Quality Preserved
Without any doubt, everyone wants to compress videos without any quality loss. To this end, you will need a reliable tool that handles the job well. Vidmore Video Converter comes with a high compression rate and stable speed performance, allowing you to adjust video parameters. You can also select output resolution, output format, and batch compress files.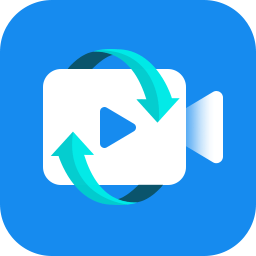 Ultimate Video Compressor
It supports 4K UHD and 1080p HD compression and conversion.
Customize compression rate, video resolution, and output format.
Add or remove the audio track.
Crop, merge, rotate, and clip videos.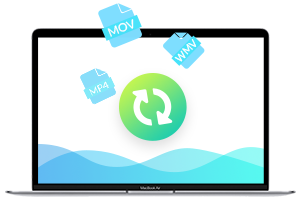 For lossless video compression formats, here is an approximate guide to help you start the process:
Step 1. Get the program
Firstly, acquire the program. You can do it by clicking the Free Download button above. Next, install the app on your computer and launch it.
Step 2. Access the Video Compressor
You can access the video compressor by going to the Toolbox tab. Choose the Video Compressor from the menu.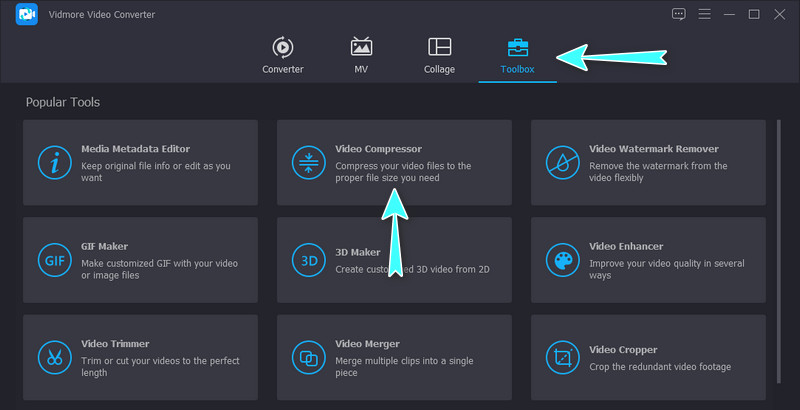 Step 3. Load a video file
On the next window, click the Plus button. It will open one of the folders on your computer. After that, browse the video you wish to compress and select it to upload.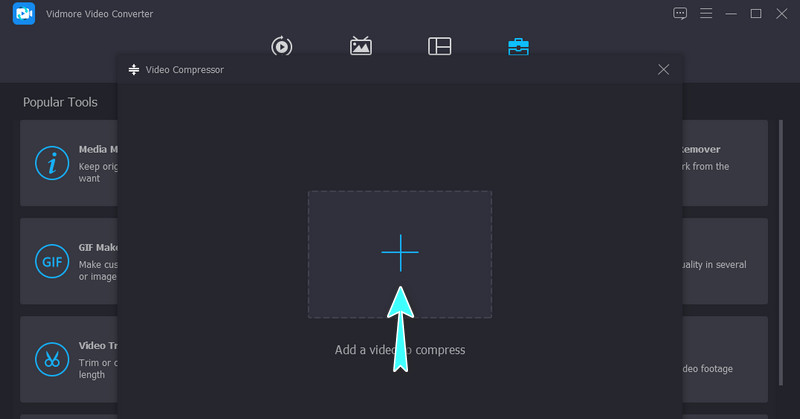 Step 4. Start the compression process
Once uploaded, a window will appear displaying options for compression. Move the compression slider ball to set your desired compression rate. You may also select a video resolution and set the output format file size according to your needs. Then, hit the Compress button to start the compression process. The compressed video file format will be available on your set output directory.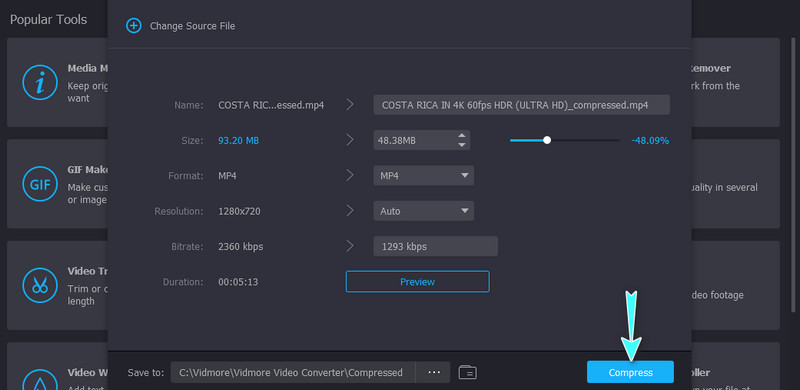 Part 3. FAQs on Best Video Compression Format
Which is the smallest video compression format?
It is probably the MP4 because it uses H.264 (HEVC) codec due to its high compression rate yet delivers quality videos. Moreover, it is a versatile app allowing you to play it on different devices.
Which video format is smaller than MP4?
Compared to MPEG-4, WMV has two times better compression. Because of this, you only need very less storage on a hard drive. Also, you can use it for sending videos by email.
Can I compress MKV?
You may compress MKV files. However, further compressing this video format will not benefit you because the format is already highly compressed.
Conclusion
To wrap it up, choosing the best video compression format depends on your needs. There will be the right fit for your requirements and purposes. The good thing is you have now learned in which situation you can use them. Meanwhile, if you wish to compress with high-quality preserved, Vidmore Video Converter is your best friend.