How to Fix Metadata of MP4: Reasons and Solution [Resolved]
You may be facing this problem right now, which is why you are on this page. Lucky for you, you bumped into the right blog tutorial to read. Many people need help fixing their problems with regard to the information about their MP4 files. There is a glitch, or the metadata is corrupted for some reason. Do not sweat it! We are here to walk you through the process of how to fix the Metadata of MP4. So, without further discussion, read along with the post and learn more.

Part 1. Reasons Why MP4 Metadata is Corrupted
As we know, MP4 is a famous video format that works with almost all video players and devices. Yet, there are still instances when the MP4 video does not play on a certain player. The same goes for metadata, whether for videos or audio files. This situation emerges questions, what are the reasons why MP4 metadata is corrupted? Here are some of the reasons we found upon researching.
First Reason: Interrupted MP4 Download Process
Due to unavoidable situations, like the downloading of MP4 being interrupted, the possibility of the metadata being corrupted is high. One problem after another. Interruption in the downloading process occurs when the internet connection is unstable. It could also be that there is a power shortage causing the downloading process to be interrupted. The video may be playable sometimes but expect that it will be incomplete. In such instances, the metadata of the video may be corrupted. One solution is to start the download process. In this way, you can fix the MP4 metadata.
Second Reason: Your Antivirus App Might Have Inflicted Harm
In addition to the interrupted download process, your anti-virus may also be a great contributing factor that makes the MP4 metadata corrupted. A very aggressive anti-virus program could cause problems not only to your MP4 metadata but also to other files your computer contains. One fix is to uninstall the anti-virus app you are currently using or use a trusted anti-virus application.
Third Reason: Issues Regarding Infected Devices
There can be issues regarding the device you used for shooting the MP4 video. An infected device, such as your camcorder or camera, is a potential problem that may cause the metadata on your MP4 video to be corrupted. If you are unaware that devices may be infected, consider consulting with the technicians to analyze your device. Now, if you have a budget, you can buy a new device or let the technicians fix the infected device unless you want to keep stressing out with the same problem.
Part 2. How to Fix MP4 Metadata Using an Ultimate Program
Although there are many potential reasons, there are solutions that are guaranteed to be practical and working. Applications like Vidmore Video Converter will help you create, edit, or delete metadata tags on your videos. It supports many video formats, including MP4. Moreover, you can add a title, album, artist, the date the video was created, and even add an album art cover.
Any chance you want to edit your videos further, you may utilize its affiliated tools. You may use the program to cut, crop, trim, and merge videos into one. A versatile program, right? It not only allows you to edit metadata but also does a lot more with respect to modifying the video itself. If you are interested in using this program, check out the steps below and learn to fix MP4 metadata quickly.
Step 1. Download and install the program
Before anything else, have the program installed on your computer. Get the app by ticking any of the Free Download buttons below. Once installed, launch the program on your device and circumnavigate the tool to familiarize yourself with it.
Step 2. Access the Media Metadata Editor
Now that the program is launched go to the Toolbox tab, which is one of the major tabs of the tool. From here, you will see a library of tools for video and audio-related options. Next, select Media Metadata Editor, and a dialog box will appear.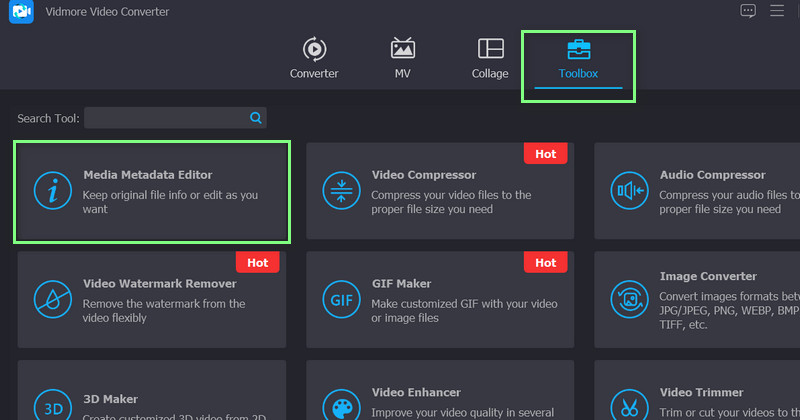 Step 3. Upload an MP4 file
After the above step, tick the Plus sign button, and your computer file explorer will appear. Then, select the MP4 video that you wish to edit the metadata of. Once the video is uploaded, another interface will appear.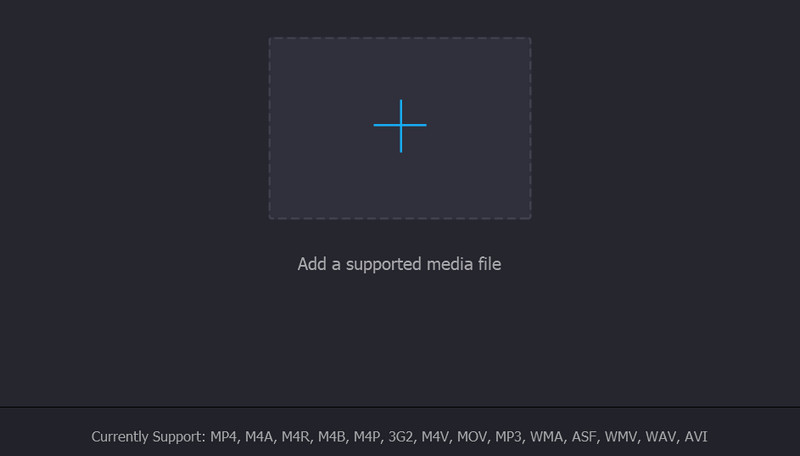 Step 4. Edit the video metadata
At this point, you now have access to the metadata of your MP4 file. The next thing you have to do is to input proper metadata or tags to your MP4 file. Finally, hit the Save button at the bottom right corner to confirm the changes. By then, you have fixed corrupt MP4 metadata.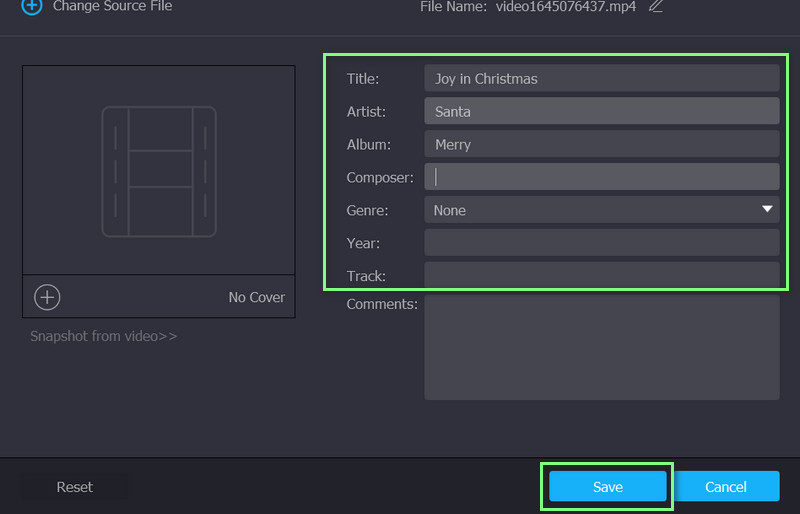 Part 3. FAQs about Fixing Corrupted MP4 Metadata
How can I view the metadata of MP4?
The metadata of a video file like MP4 can be viewed. Just locate the video and right-click on it. Then, you should see the Properties option. Tick this option and go to the Details tab from the Properties panel. It will then give you information about the MP4
Can I edit the tags of MP4?
Yes. There are instances when the field is empty in the tags or filled with unreadable and random words. With an MP4 tags editor, like Vidmore Video Converter, you can consolidate, remove, or edit content in the tags.
Do tags automatically generate?
Tags can be generated automatically using software or manually with a manual video tagging process. With automated video tagging, the program will search for accurate content associated with the video. On the other hand, manual video tagging may need to be more reliable and effective. However, it is helpful to fix MP4 metadata, especially when corrupted.
Conclusion
There you have it, the reasons why MP4 metadata is corrupted and a tutorial on how to fix metadata of MP4 using an ultimate way. With these things said, you will be able to prepare preventive measures like checking the reliability of your internet connection, applications installed on your computer or damaged devices. But for instances where you cannot do anything with the corrupted MP4 metadata, the best solution is to use a program to help you create, edit, and consolidate metadata on your MP4 video.