5 Outstanding Video Metadata Editor Software for Online and Desktop
Metadata is valuable data about a video, audio, or document. For videos, it usually includes information such as, who created the video, when it was taken, the location it was recorded, and many others. Meanwhile, metadata can be generated through devices like cameras. It is then embedded as data in the video file. However, most of the file naming conventions of devices are rather confusing and difficult to remember. Especially when you have multiple videos, it can be a daunting task to sort out when they don't have proper names or tags. Having that said, in this post, we will provide you with the best video metadata editor programs there are. Continue reading and discover more of these solutions.

Part 1. Top 5 Video Metadata Editors for Windows and Mac
User Friendliness: The tool comes with a clean and simple interface where you can easily find all the functionalities and features you need; fields are clearly defined allowing you to enter data as simple as filling forms.
1. Vidmore Video Converter
Vidmore Video Converter is a cross-platform metadata editor supporting both Windows and Mac computers. This awesome tool enables users to revamp the metadata of a video file. That includes the title, artist, album, composer, genre, and lots more. It even lets you set your own thumbnail or picture for the video track. Aside from that, it also contains some other affiliated functions like video converter, video enhancer, and GIF maker. On the other hand, see the detailed steps on how to use this video metadata editor for Mac or Windows.
Pros
1. Supports MP4, M4A, MOV, M4V, MOV, and more input formats.
2. Customizable metadata tags.
3. Can edit metadata tags for both video and audio.
Cons
1. Can only work with one file at a time.
Step 1. Install this Video Metadata Editor
Before you can use the program, you need to download it first from its official website. Then install it on your computer and launch it afterward.
Step 2. Open Media Metadata Editor
Click on the Toolbox tab. From this tab, choose the Media Metadata Editor option then a dialogue will show up where you will add the media.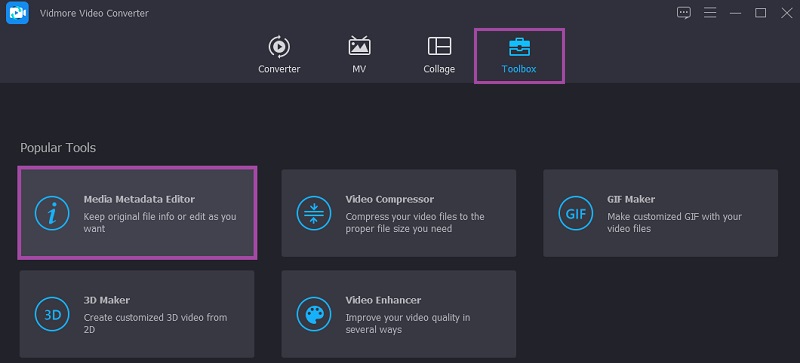 Step 3. Upload the video file
Next, add the video file that has the media information you want to modify. Hit the Plus icon and select your desired media. Then check the items that need to be modified.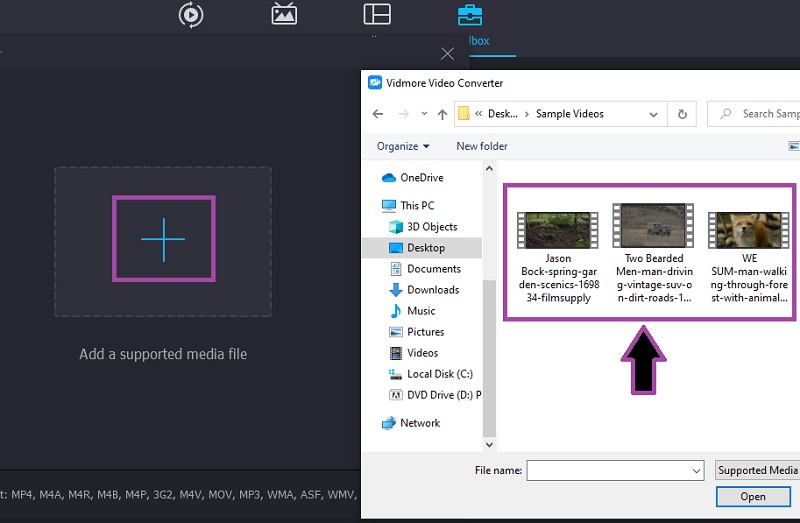 Step 4. Edit Metadata
After identifying which item to modify, click on their associated field and enter the appropriate information. For the file name, just click the Pencil icon at the top of the interface. As for Genre, just click the drop-down menu and select the right genre for the track. You can also put a cover from one of your saved snapshots. If you are done, simply click the Save button followed by the OK button.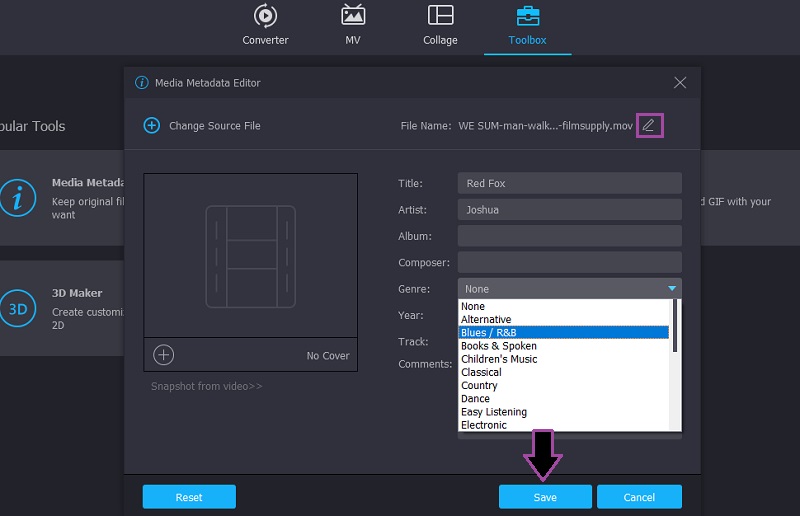 2. TigoTago
Another video file metadata tag editor that can help you edit tags and rename a large number of files is TigoTago. In other words, it simplifies the work and removes the hassle of editing tags one by one. It enables you to import tags from .freedb or .discorgs for the unnamed files and embed the data to the media file.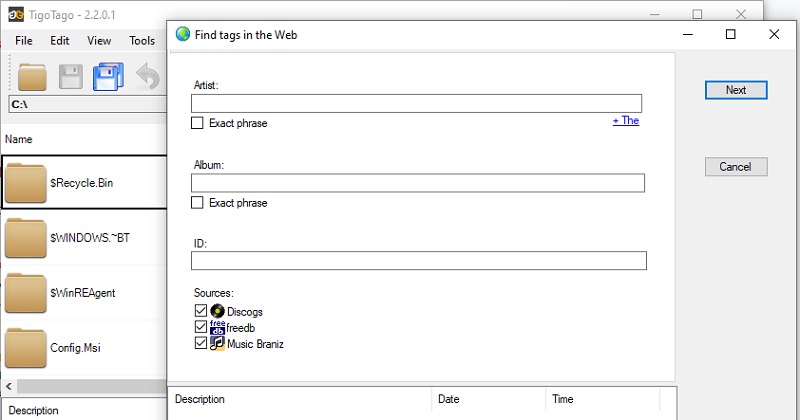 This program is fully compatible with Windows PC, offering Windows XP, Windows Vista, Windows 7, Windows 8, and Windows 10. Whether your PC is running a 32 or 64-bit processor, this tool will be able to perform the job well
3. MyMeta
Designed to be a video metadata editor for Windows, this metadata editor does not fall behind in terms of tag editing. Same as the previous tool, you can automatically generate metadata from databases using this solution. That means you don't have to manually type the tags or rename every track. The only drawback though is that it does not offer a free trial and only supports tag editing for video files.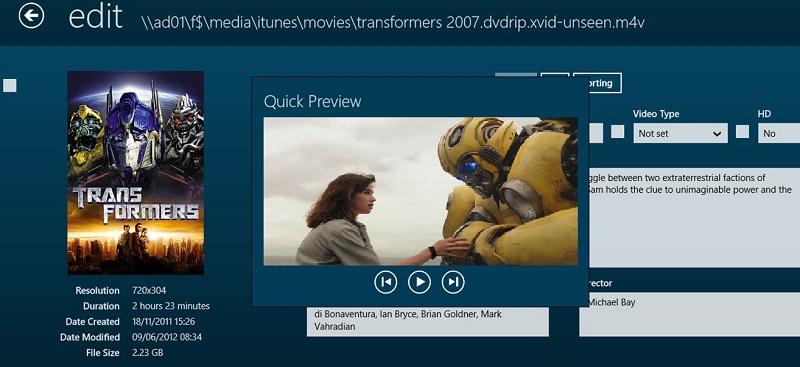 Particularly, its format scope revolves around MP4, MOV, and M4V. Therefore, if you are looking for a tag editor that can handle both audio and video, this might not be the tool for you. But then again since the main goal is to organize track using a video editor, MyMeta has earned its keep.
4. ExifTool
If you are looking for a free video metadata editor for Mac that is also available in other operating systems, you should consider using ExifTool. It can read, write, and edit meta information of video, audio, or image. Besides, you can delete video metadata one at a time, by group, or all at once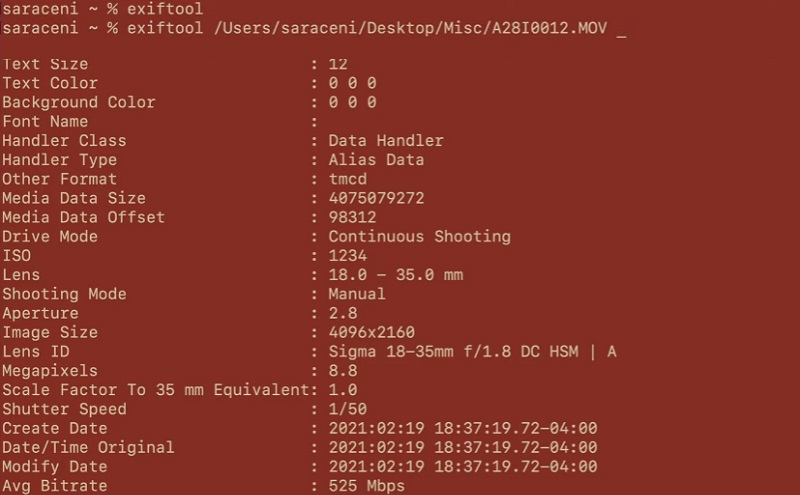 Unlike the usual software, it can preview raw and unfamiliar files for reading and viewing purposes. You will encounter this most of the time if you are recording videos using different camera devices. Additionally, it supports multilingual output so that non-native speakers of the English language should have no problem navigating the tool.
5. Canto DAM
One of the best video metadata editors online that is an expert for batch editing large-scale files is Canto DAM. It comes with metadata templates that automatically fill certain values for the metadata. With a few simple clicks, you will be able to embed and add tags to the newly uploaded files instead of manually typing them for each of the video files.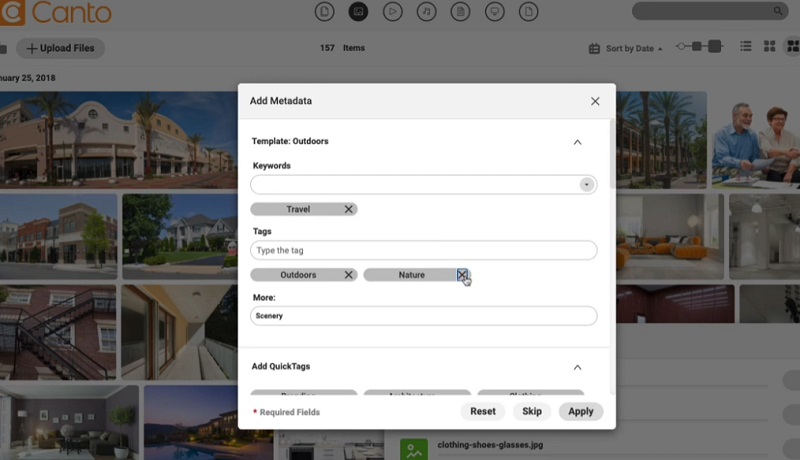 This feature of Canto also allows you to set up a new template or edit existing templates. Additionally, it enables you to add as many tags as you want along with custom fields. Among the tags that are added, you may remove any of them and retain the tag(s) that is appropriate for a particular file.
Part 2. FAQs of Video Metadata Editor
Is there any video metadata editor open source available online?
Yes. TagSpaces is one of them. This is free and open-source that can accommodate users for previewing different file types with plugins.
Is it possible to edit metadata directly or without using any third-party app?
Good question. Yes, you can. Right-click on the video file you need and open the menu for Properties. Then select Details. Here, you will edit the title, rating, subject, input tags, and the rest of the origin fields. To edit, hover your mouse cursor to the field of a certain tag under the Value section and modify accordingly.
Can I use a video metadata editor on Android?
There are various mobile video metadata editors that you can install and use on your Android device. One of the most popular tools is ExifTool. Yes. It also comes with a mobile version that allows you to EXIF metadata of video and images files.
Conclusion
Those are the video metadata editor programs that you can use for modifying metadata from any video file. Whether you are using them for organization, identification, or verifying author, creator, etc. These solutions should be of great help.