What DVD Region Code Is and How to Watch DVDs with Region Code
DVD region code is not something new and most studios use it to protect the movie content from distributing illegally. Nothing has influenced home entertainment like DVD.
DVD is the first generation of home theater experience, but region codes cover a dark shadow. It blocks you to view any DVDs as you wish, as well as copy, rip or share your favorite DVD movies. That is why you should learn what DVD region code is and how to watch DVD movies with region code.

Part 1: What Is DVD Region Codes?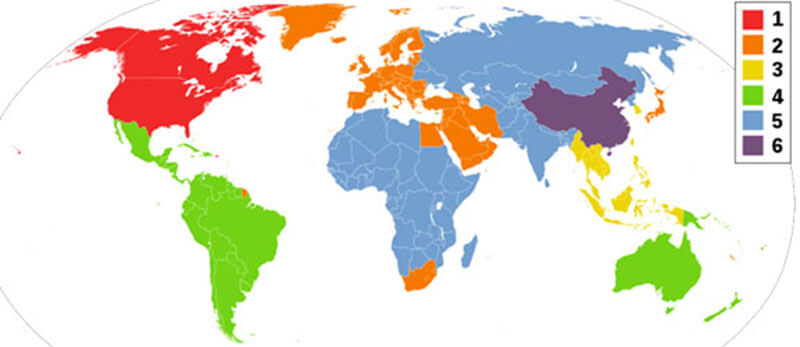 Almost all commercial DVDs have the encryption called region code. It only allows the DVD to be played on DVD players that have the same region code. For example, the DVDs and DVD players sold in North America have encrypted with region code 1. A DVD player with region code 1 can only read DVDs with the same region code. On the other hand, the DVD with region code 1 can only be played in a DVD player with matched code.
As its name said, the region code refers to a geographic zone of the world rather than the language of your DVD. The DVDs sold in USA and UK are both in English, but the former has a region code of 1 and the latter has a region code of 2. Therefore, you have to confirm the region code of your DVD player before you purchase DVD movies. When attempting to play a region-coded disc on a DVD player with a different region code, you will get nothing but the error message said Error Playing Of This Disc Prohibited By Area Limits is displayer on the DVD player.
| | |
| --- | --- |
| DVD Region Code | Geographic Region Used |
| 0 | It means region all or absence of region code. |
| 1 | USA and Canada |
| 2 | Western Europe, the Middle East, South Africa, and Japan |
| 3 | Southeast Asia |
| 4 | Central and South America and Oceania |
| 5 | Africa, India, and countries of the Former Soviet Union |
| 6 | Mainland China |
| 7 | Reserved for Unspecified Special Use |
| | International Venues, Cruise Ships, Planes, etc. |
Generally speaking, there are 6 DVD region codes commonly used. The DVD region code 0 is used to indicate code free or unlock of region code. There is not really a 0-region code. The region codes of 7 and 8 are designed for special purposes but not for marking regions.
Part 2: The Reasons for DVD Region Coding
The purpose of establishing DVD region code system is to make it possible to manage the DVD movie distribution and price for studios. With DVD region codes, film studios are able to release a movie in one region before it was broadcasting in other countries. It prevents people in the region where the movie has not yet been released from watching the DVD movies.
In some cases, studios re-compile a movie for one region for religion and other reasons. The DVD region codes allow studios control the versions of movies.
No matter the real reason for the introduction of DVD region code system, there is no technical reason why they are necessary. If you are professionals in a film studio, the DVD region codes can help you reap maximum profits from the DVD releases. However, from the perspective of people who want to watch movies as soon as possible, the region codes are merely an artificial obstacle.
Part 3: How to Bypass DVD Region Code
Apparently, the only one that seems to be benefiting from DVD region code system is the movie studios and marketers. For audiences and movie enthusiasts, it is absolutely an obstacle that needs to be overcome. So, how to bypass DVD region code? Here are multiple ways to help you achieve it in various situations.
Method 1: Unlock DVD Region Code
The best way to watch your DVD without the region code limit is to remove it from your disc. You may wonder whether it is possible to do it. The answer is yes, and Vidmore DVD Monster is what you need.
Convert DVD movies to digital videos for playing or editing.
Remove region code and other encryption from DVD movies.
Optimize video and audio quality automatically during the process.
Support a wide range of output formats and portable devices.
Offer extensive bonus features like video editing tools.
In short, it is the best option you can find to unlock DVD region code of your disc collection.
How to Unlock DVD Region Code Quickly
Step 1: Get the best DVD region code unlocking tool
When you insert your disc into your DVD player but only get the region code error message, download and install the best DVD region code unlocking software on your computer. Next, insert the region code locked into your optical drive and launch the software. Once click the Load Disc button at the upper left corner, it will scan and load DVD movies immediately.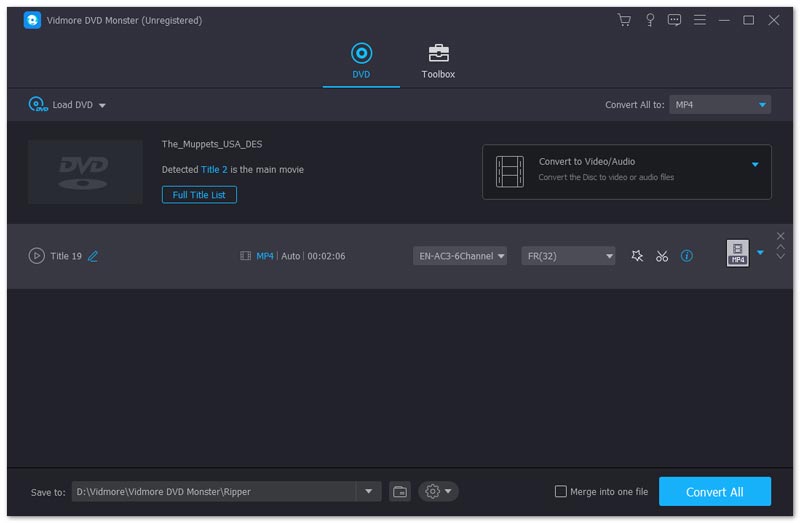 Step 2: Preview and edit DVD videos
After loading, you can see all DVD movies in the media library area. Here you can view the video files. If you want to edit one video, click the Edit icon under it to open the video editor window. Now, you will be presented Effect & Filter, Rotate & Crop, Watermark, Audio and Subtitle tools. To adjust Audio Track, Volume or Delay, for example, go to the Audio tab, modify them and click OK to confirm it.
Tip: The video trim and split tools can be found in the Clip window. You can enter it by hitting the Clip icon under the video file.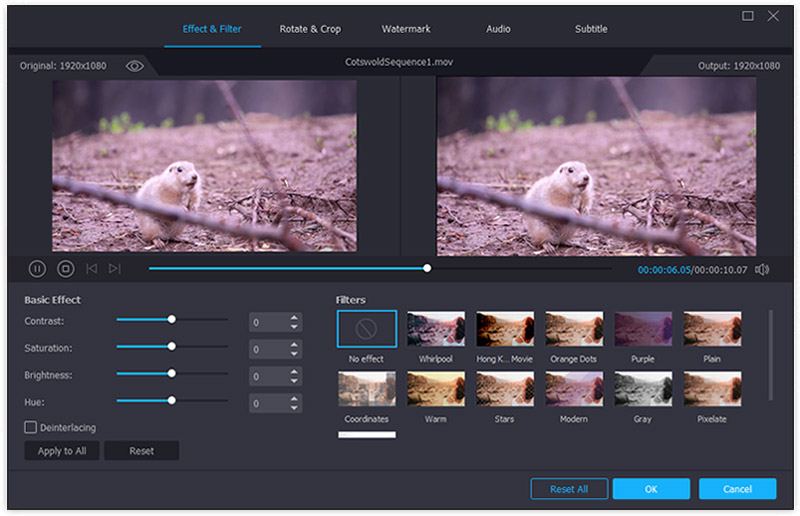 Step 3: Export region-free DVD movies
When video editing is done, go back to the home interface. Click and expand the dropdown list of Rip All to and set the output format and quality based on your need. To pick up a video format, head to the Video tab, select the desired format and quality. If you want to play the video on your mobile device, go to the Device tab, choose the manufacturer and your device model. That will set all videos in the same format. If you need to export the videos in different formats, set it on each movie file.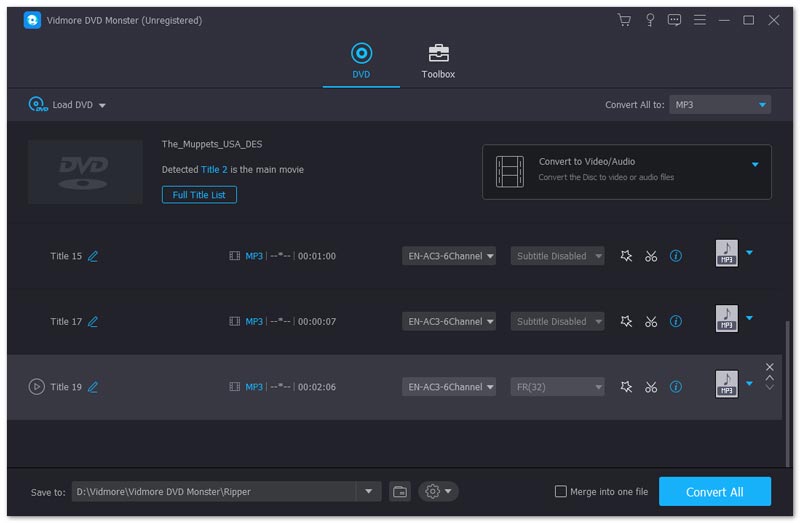 Next, click the Settings button with a gear icon at the bottom to open the Preference dialog. Then locate the Ripper tab and set the Output Folder to store the region-free DVD videos. Finally, click the Rip All button to initiate unlocking the DVD from region code.
Note: It only takes a few minutes to rip an entire DVD to region code free videos since the software equips hardware acceleration technology.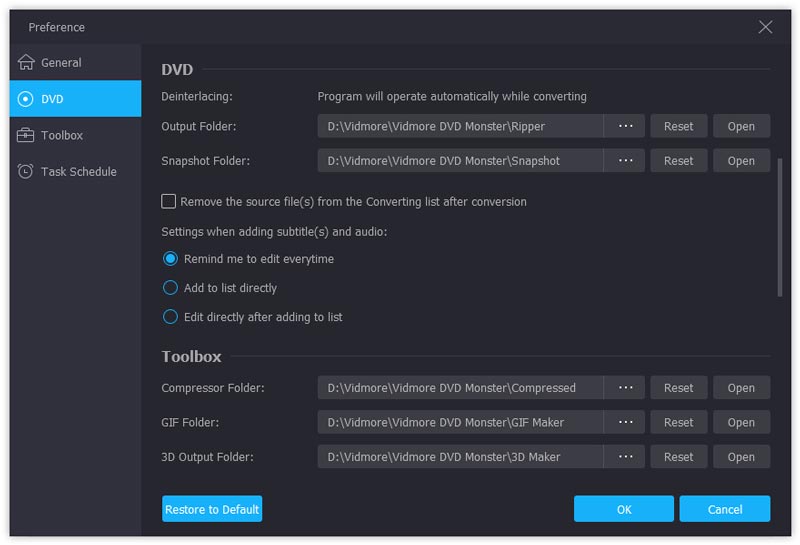 Method 2: Make Your DVD Player Region Free
There are a lot of DVD players on market. Some of them are DVD region code free, and others are still locked with region code by default. The good news is that you can hack the region code of your DVD player with the right procedure. We use a Sony DVD player as the example to show you the workflow.

Step 1: Find the model number of your DVD player on the back or on the warranty page. It is combined with numbers and letters.
Step 2: Visit Video Help's Region Code Hack site(https://www.videohelp.com/dvdhacks) in a browser, enter the model number of your DVD player and click the Search button to find the latest region hack region hack code.
Step 3: Then follow the onscreen instructions to input the code with your remote control. Hack the region code to zero and unlock your DVD player for all region.
Note: Bear in mind that not all DVD players can be hacked. If nothing shows up when you search for your DVD player model, it means you cannot hack your device.
Method 3: Modify Region Code of DVD Player
Some manufacturers have introduced the option to change region code, so you can adjust it according to your DVD region code. The option is usually hidden in menu deeply, but you can get it following the steps below.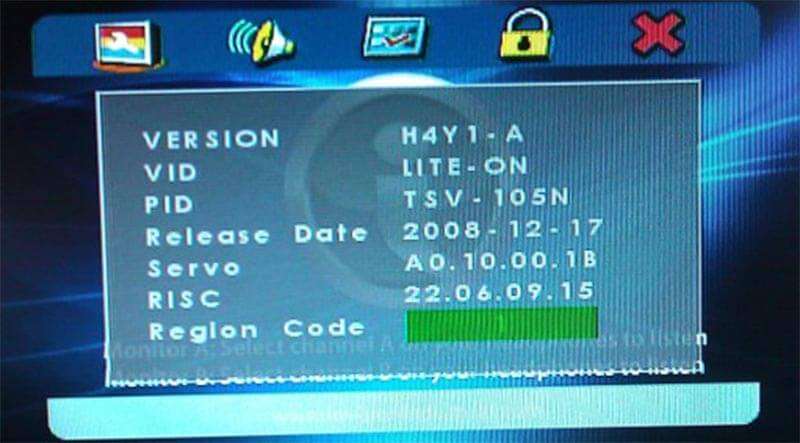 Step 1: Power on your DVD and make sure there is no disc inside. Once you insert a DVD into it, the region code cannot be modified.
Step 2: Next, have a browse through the settings and head to Info, Setup or Preferences page with your remote. Then you will see the Region option.
Step 3: Check the region code of your DVD and modify the region of your DVD player to the same value.
Note: The detailed process may be various on different DVD players, but they are similar. If you cannot find the Region option, read the manual book carefully.
Method 4: Change Region Code of DVD Drive
In addition to DVD players, DVD drives may be locked by region code. To help users watch DVDs with different region code, you can change the region of your device with the built-in feature.
Step 1: Open an Explorer window by double-clicking This PC on your desktop or pressing Win + E buttons on your keyboard.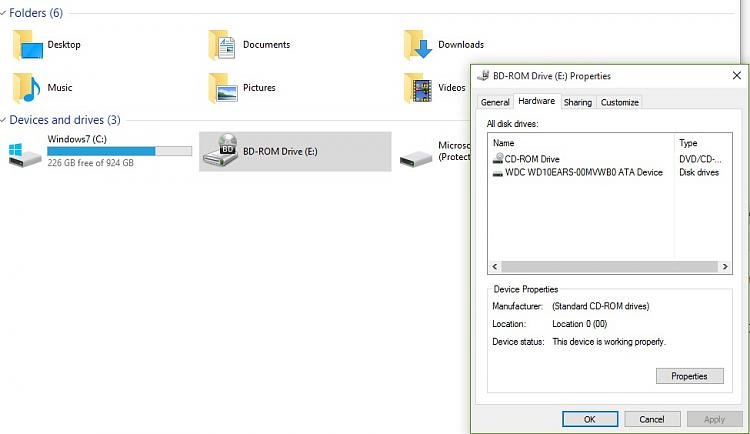 Step 2: Find your DVD drive under Devices and drives on the left side and right-click on it. Select the Properties option on the context menu list to open the drive's properties dialog.
Step 3: Go to the Hardware tab, select your DVD drive, and click the Properties button at the bottom right side to open the next dialog.
Step 4: Locate the DVD Region tab from the top of the dialog and you can modify the region of your DVD drive by adjusting the country.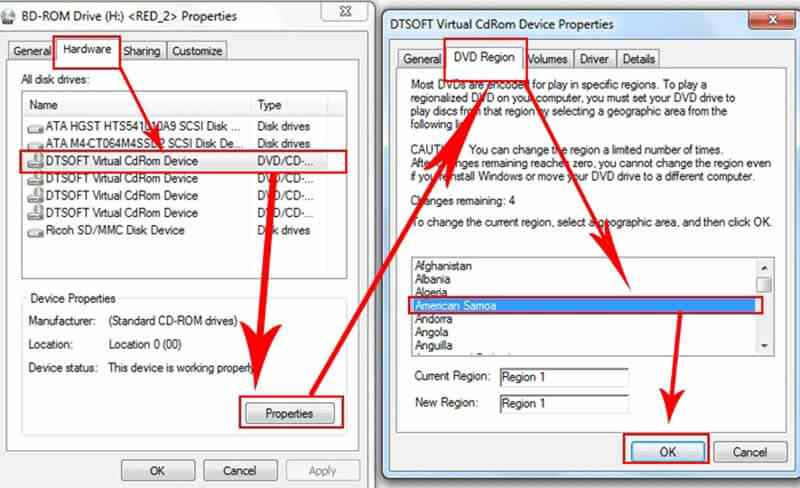 Step 5: Click OK and then hit Apply button to confirm the modification. Next, play the DVD with region code in your DVD drive.
Note: Though this method is free to change the region code of your DVD drive, most devices limit the number of times you can change. Generally speaking, you can change it up for 5 times. After that, your DVD drive will be locked. So, every time you change it, read the number next to Changed remaining on the Device Properties dialog carefully.
Conclusion
Based on the guide above, you should understand what DVD region code is, why manufacturers use it, and how to bypass it. Movie studios rely on region code to lock optical discs and DVD players, so you can only watch DVD movies released for your country. Fortunately, what you can do is more than waiting. There are free ways to unlock the region code of both DVD player and DVD drive. If you want to remove region code from your DVD collection, Vidmore DVD Monster is the easiest option. If you have other questions, please leave a message below this article and we will reply it.