Know More about DVD Resolution (Questions and Answers)
DVD is no longer one main or popular media files storing solution nowadays. But you may have collected lots of DVD collections and often deal with them. In some cases, you need to rip DVDs to digital videos for backup or better playback. Also, for some specific moments, you would like to burn these captured videos to DVD discs. So it's quite necessary to know more information about the DVD resolution. It matters a lot for the visual experience.

When it comes to DVD resolution, do you know what the standard DVD video resolution is? How to rip a DVD to video while keeping the original image and sound quality? Surely there are many other questions about DVD resolution. Here in this post, we will show some basic information about DVD resolution and help you get to know more about DVD.
Part 1. What Is Standard DVD Resolution
DVD once offered a great way to store video and audio files. Now more and more these kinds of files are stored on Blu-ray disc. Even though you get a large number of DVD collections, you may not pay attention to the DVD resolution. At the first part, we like to tell you some basic information about the standard DVD resolution.
DVD resolution refers to the number of pixels in each dimension. You should know that a pixel is essentially a lit-up square that produces a specific color. Nowadays, whether for pictures or videos, we prefer the higher resolution. Because the higher resolution can bring more detailed and clearer image. DVD resolution is no doubt the resolution of DVD. It is one important aspect of image quality of a DVD disc.
There are two standard DVD resolutions provided on the market, 720 × 480 (NTSC, total 345,600 pixels) and 720 × 576 (PAL, total 414,720 pixels). Both DVD resolutions are available in 4:3 and 16:9 aspect ratios. We like to talk about 4K UHD, 1080p and 720p HD. But actually, the standard DVD resolution is 480p.
Part 2. Is It Possible to Burn a Video to DVD in 720p Resolution
Go without saying that people are looking for the higher and higher resolution. You get Blu-ray disc to save 4K UHD and 1080p/720p HD videos. When you back to your old DVD collections, you may wonder if there is any way to upscale DVD resolution and make a DVD in 720p or 1080p?
The truth is, when you burn a DVD with 1080p/720p HD videos, the DVD burner/creator tool will automatically burn it to a standard DVD resolution. That means the HD videos will downgrade to the DVD 480p resolution. You can't simply get a 720p DVD by burning a 720p HD video. So there won't be any help for the better visual effects to burn a 720p DVD.
Part 3. How to Rip DVD to Video with the Best DVD Resolution
When you burn a video to DVD disc, the DVD video resolution will keep the 480p. While thing will be a little bit different if you want to rip a DVD to video. You are more likely to get a lower output resolution.
To ensure you rip a DVD to video with the best resolution, here we strongly recommend the professional Vidmore DVD Monster for you. It is specially designed to extract videos from a DVD disc and save them with exactly the original image quality.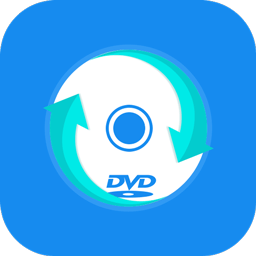 Vidmore DVD ripper
Powerful DVD decryption algorithm to rip DVD to video with best resolution.
Easily convert any DVD, DVD folder and ISO file to HD/SD video with high quality.
One-click solution to rip entire DVD contents at 10x faster speed.
Edit DVD like trim/crop/rotate/merge, add new subtitle/audio track/watermark, adjust output image/sound effects and more.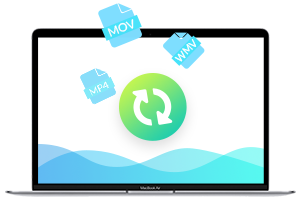 Step 1. First, you can free download and install this DVD ripper on your computer. You can double click on the download button above and then follow the on-screen instructions to get it installed.
Put the DVD disc into your computer's DVD driver. If your computer is not equipped with a DVD driver, you need to connect an external hard driver during this step.
Step 2. Click on the Ripper feature in the top-central part when you enter the main interface. Click the Load DVD option and then choose the Load DVD Disc to import your DVD disc from the drop-down list.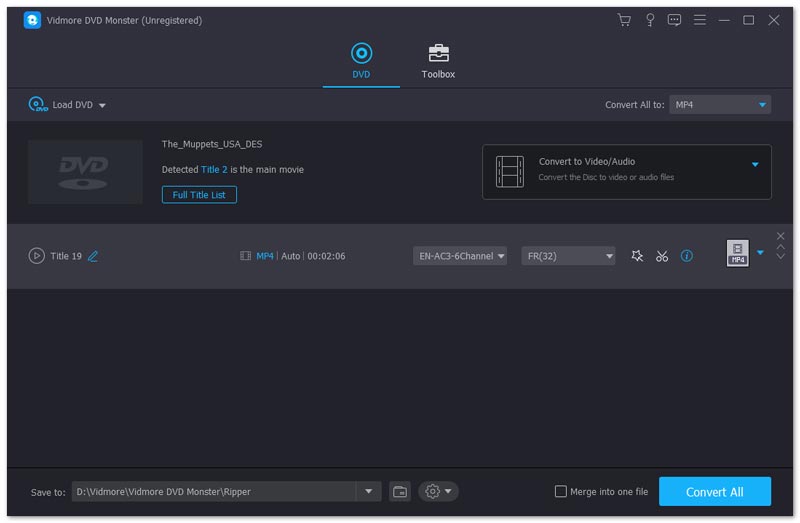 Step 3. Usually, there will be several video files in one DVD disc. Before you rip the DVD, you can select the specific ones you want to save as video files. Then all you need to do is choosing a right output format for it.
All popular video formats are offered there, such as MP4, MOV, AVI, MKV, MPG, FLV and more. Here you can easily choose MP4 as the target format. Then click the Custom Profile option to edit profile and select a suitable resolution here.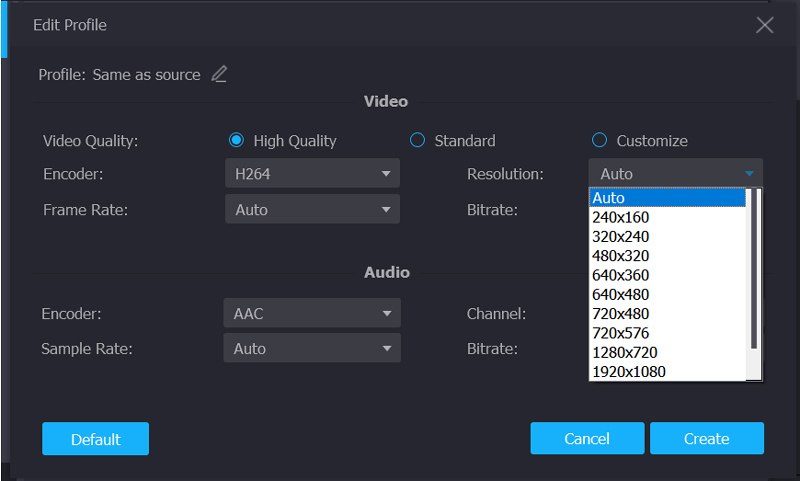 Conclusion
After reading this page, you can learn more information about DVD resolution. You can know what the standard DVD resolution is and if it's necessary to burn a 720p kind of DVD disc. What's more, you can get a simple way to rip a DVD to video with the best DVD resolution. Leave us a message in the comment part if you still have any questions.