2023 Top 10 Audacity Alternatives for Beginners and Professionals
Audacity is a free and open source digital audio editing and recording application that is available for Windows, MacOS, Linux and Unix-like operating systems. If you are a casual users who wants to adjust the audio quality of an amazing song you just downloaded from Internet, you need a professional audio editing and recording program like Audacity to do you a great favor.
If you find your Audacity is buggy, crashy or you are not used to using it, you can check this list for top 10 Audacity alternatives.

Part 1. Top 5 Audacity Alternatives for Audio Editing
1. Ocenaudio
Oceanaudio(https://www.ocenaudio.com/) is an easy, fast and powerful video editor that is available for Windows, Mac OS X and Linux. It supports VST (Visual Studio Technology) plugins, giving users access to numerous effects, and the VST effects can use real-time preview to aide configuration. As we all know it's an important part of audio editing to apply effects such as EQ, gain and filtering, etc. But it's tricky to get the desired result by adjusting the controls configuration alone, you must listen to the processed audio. With Ocenaudio, you can easily hear the processed signal while adjusting the controls by using its real time preview feature.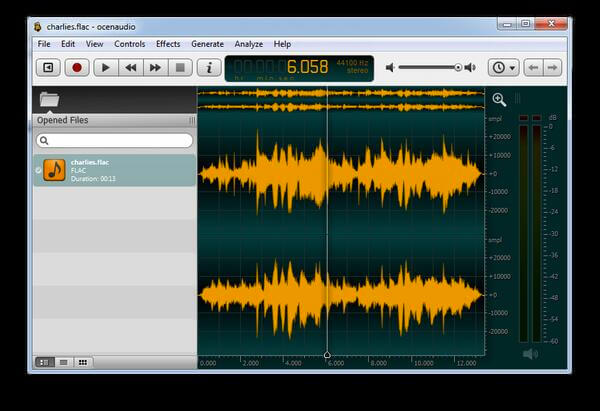 Pros:
The multi-selection feature for delicate editions can speed up complex audio files editing, you can select different portions of an audio file simultaneously and listen, edit or even apply an affect to them.
The real-time preview feature enables you to play with the parameters of the effect and hear the changes instantly.
Cons:
This Audacity alternative only supports single stereo/mono files. You can't have a multi-track session and record several instruments in your home studio and mix them.
2. WavePad
WavePad(https://www.nch.com.au/wavepad/index.html) is a full-featured professional audio and music editor for Windows and Mac computer. It's also a good alternative to Audacity because it lets you record and edit music, voice and other audio recordings easily and quickly. On top of all the basic audio editing features you can expect, WavePad supports all of the effects, compression, batch processing, scrubbing, bookmarking, VST plugins and son on.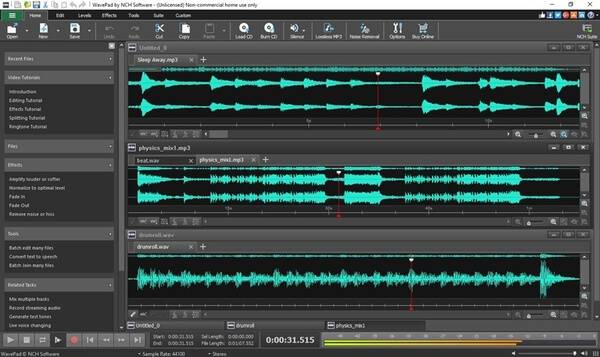 Pros:
It's free for non-commercial use.
It contains sound editing tools like cut, copy, paste, delete, insert, silence, auto-trim, compression, pitch shifting and more, audio effects like amplify, normalize, equalizer, envelope, reverb, echo, reverse and many more.
Supports almost all audio and music file formats including MP3, WAV, VOX, GSM, WMA, AU, AIF, FLAC, real audio, OGG, AAC, M4A, MID, AMR, and more.
Cons:
Compared with other Audacity alternatives, the rendering on WavePad is relatively slow.
WavePad requires software extensions for simple tasks.
3. WavoSaur
WavoSaur(https://www.wavosaur.com/) could be the most lightweight alternative to Audacity, as it is under 1 MB in size. Its multi-document interface enables you to edit more than one audio files in one session, and it has all the features to edit audio (e.g. trim, insert silence, cut, copy, paste, etc.), produce music loops, analyze, record, batch convert, and more.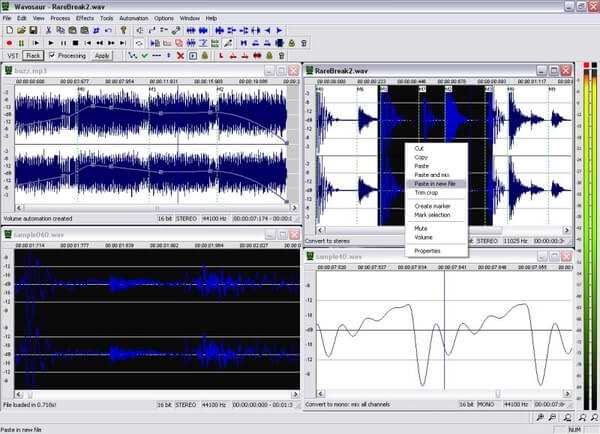 Pros:
It's lightweight with multi-document interface.
Batch processing feature lets you apply an effect to an entire folder of audio files.
You can record audio and then convert it to text.
Cons:
This Audacity alternative only has standard features.
WavoSaur is only available for Windows computer, if you are looking for audacity similar software on Mac, it's not your option.
4. Ardour
Ardour(https://ardour.org/) is also a cross-platform free program that can record, edit, mix and master audio files and MIDI projects on Windows, Mac and Linux. It's more suitable for professionals who have heavy audio projects for audio engineering needs. The primary audience of Ardour consists of audio engineers, recording artists, musicians, soundtrack editors, and composers.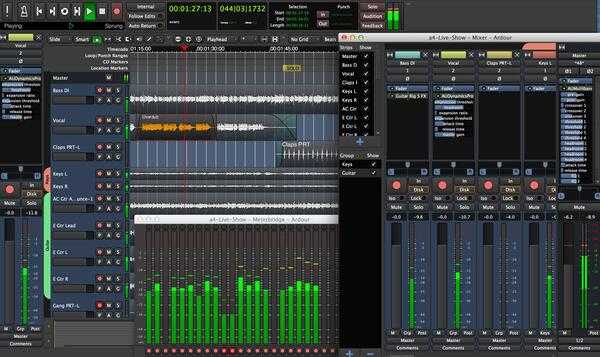 Pros:
It enables you to cut, move, stretch, copy, paste, delete, align, trim, crossfade, rename, snapshot, zoom, transpose, quantize, swing, drag, drop your audio files. And all these effects come with unlimited undo/redo.
Since it's free but with bunch of powerful audio editing features, Ardour can be one of the best Audacity alternatives.
Con:
There are too many plugins in Ardour, it's not so user-friendly for beginners.
5. FL Studio
Hip Hop artists love FL Studio(https://www.image-line.com/flstudio/) for its high-quality production tools and loops, and many famous music bands as well as music directors use this Audacity alternative for audio production. It's compatible with Windows and Mac OS.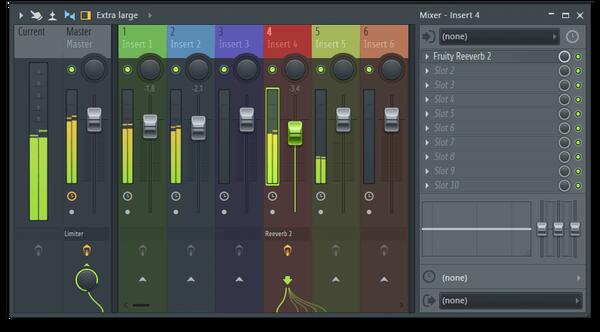 Pros:
FL Studio has the most customizable interface for music production.
There are a ton of presets in this alternative to Audacity to mix your sounds.
It's also compatible with a wide range of third-party VST plugins, which further widens the number of effects FL Studio can offer to you.
Con:
This Audacity alternative is not free, in contrast, it's a little expensive with the price ranging from $99 to $899.
Part 2. Top 5 Audacity Alternatives for Audio Recording
1. Vidmore Screen Recorder
Just as its name suggests, Vidmore Screen Recorder is a convenient and easy-to-use screen recording application that allows you to record HD video and audio, capture any part of your computer screen, and take screenshots any time you like. It's compatible with both Windows and Mac OS.
Features:
This Audacity alternative can help you record non-copyrighted music online, or record computer screen, 2D/3D gameplay, webcam videos easily.
Record any sound from various audio applications. It can record any audio on your computer as well as your voice from microphone.
Set the task name, starting time and ending time as well as duration to make a scheduled audio recording.
Check the detailed steps below to record audio with Vidmore Screen Recorder.
Step 1. Free download, install and run this Audacity alternative on your computer. In the home interface, click "Audio Recorder" to enter the audio recording interface.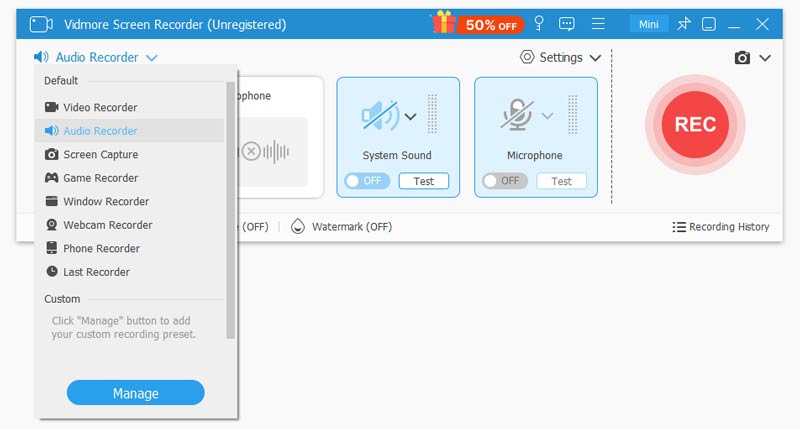 Step 2. Select the audio output as "System Sound" or "Microphone" according to your need.
If you need to record your favorite music online, you just need to toggle on "System Sound" and off "Microphone".
If you want to record your own voice, you need to turn on "Microphone".

Step 3. Click "REC" to start recording the audio file on your computer. The default preference will check "Show countdown before recording", so once you click the "REC" button, there will be three-second countdown appearing on your screen, you can start playing the audio you want to record within the three seconds quickly.

Step 4. Once the audio stops playing, you can click the Stop button to listen to the recorded audio and click "Save" to export it to your computer.
Note: You can also use the clip feature when you preview the audio recording to cut unwanted parts of the recording.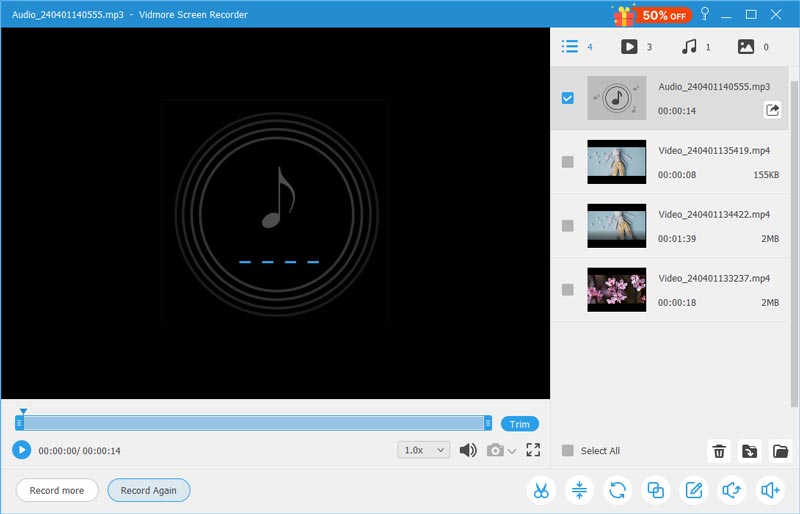 2. Garageband
Garageband(https://www.apple.com/ca/mac/garageband/) comes free with any Mac computers. It's a fully equipped music creation studio with a complete sound library that includes instruments, presets for guitar and voice, as well as an incredible selection of session drummers and percussionists. It would be a good Audacity Alternative for Mac, especially for beginners and novice who need to do any multi-track recording and minor mixing work.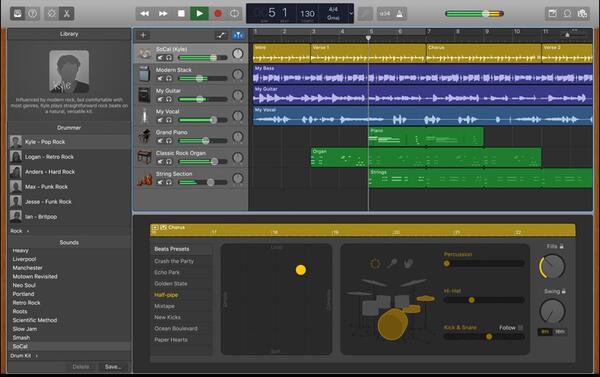 3. MixPad
MixPad(https://www.nch.com.au/mixpad/index.html) is an Audacity similar program for multi-track recording. It can record single or multiple tracks simultaneously. It's also able to mix an unlimited number of audio, music, sounds, and voice tracks. You can add audio effects including EQ, compression, reverb and more to your audio recording files.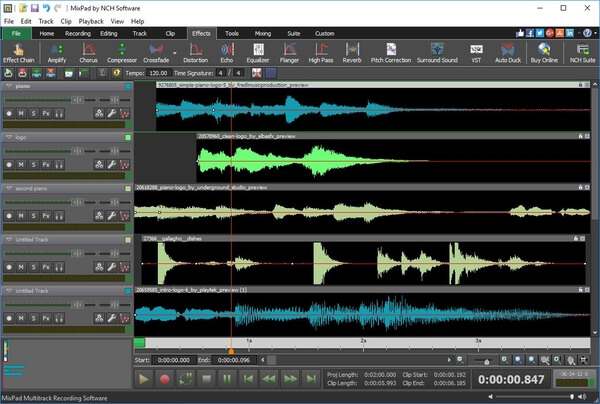 4. OBS Studio
OBS Studio(https://obsproject.com/) is also free and open source software for video/audio recording and live. Similar to Audacity, it's available for Windows, Mac and Linux. It can create professional productions with real time audio capturing and mixing. It has an intuitive audio mixer with per-source filters such as noise gate, noise suppression, and gain. You can take full control of your audio files with VST plugin support.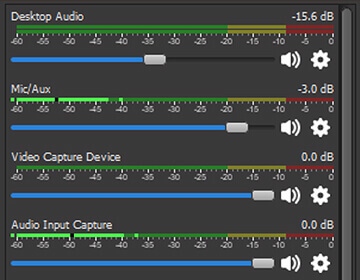 5. SoundTap
SoundTap(https://www.nch.com.au/soundtap/index.html) can record any audio playing on your computer in MP3 or WAV formats. It's also able to record audio like conferences, radio and more in perfect audio quality. If you have any uncommon voice recording files in your computer, it can also convert them to MP3 easily, so that you can play them on any device.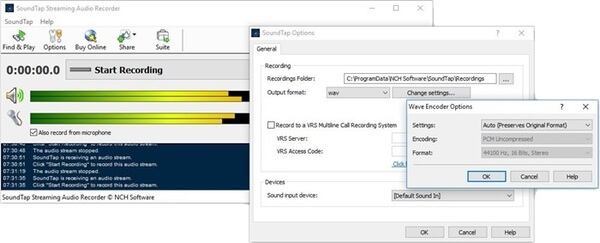 Conclusion:
In this article, we have recommended 10 Audacity alternatives altogether, five for audio editing, and five for audio recording. You can read their features and pick one to try according to your demand.