15 Best Free Screen Recorders Worth You to Use on Computer and Mobile
There are a lot of reasons why you need a screen recorder, for example capture your gameplay for sharing on Twitch, make video tutorial to attract attention of your students, introduce how-to for software programs or mobile apps. According to our research, the cost is still the most important element when choosing screen recorders. The good news is there are some free screen recorders on market. With them, you can record your screen without paying a penny. This article will identify a top list below.

Part 1: Top 10 Free Screen Recorders for PC/Mac
Top 1: Vidmore Free Online Screen Recorder
Want to record screen but do not like to install software? Vidmore Free Online Screen Recorder can meet all your need. As a free screen recorder, it does not require you to install any software on your hard drive.
Pros
Free of charge.
Record full screen or custom region online.
Support webcam and microphone capture.
No watermark or length limit.
Available to all major browsers.
Cons
It does not offer video edit.
The output format is limited.
How to Record Screen for Free
Step 1: When you need to record screen, open a browser and visit https://www.vidmore.com/free-online-screen-recorder/. Press the Launch Free Recorder button to download the launcher.

Step 2: Click the Monitor icon and set the recording region. Turn on the System audio icon and adjust the volume. If you want to add your reactions to the screen recording, enable Webcam and Microphone; otherwise, disable them.

Step 3: Press the REC button to start recording screen. When screen recording is done, click the Stop button and download it to your hard drive.

Top 2: OBS Studio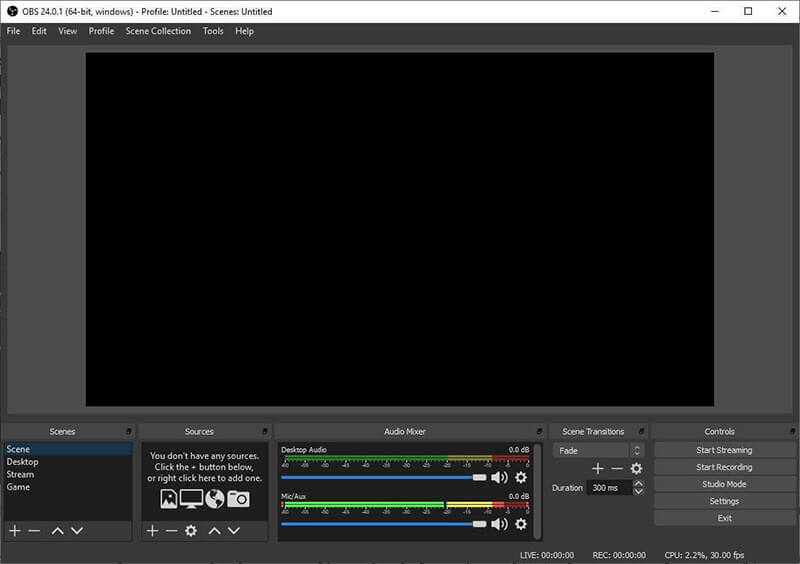 OBS is an open-source broadcasting application as well as a free screen recorder. You can find basic features in OBS similar to paid software. Moreover, it is working well on a wide range of computers and laptops.
Pros
Compatible with PC, Mac and Linux.
Include extensive custom options.
Stream screen to YouTube or Twitch.
Record multiple sources including screen.
Cons
It does not have video editor.
It can only save recordings in MP4 and FLV.
Here you may like: Top 5 Best OBS Alternatives to Record Computer Screen
Top 3: QuickTime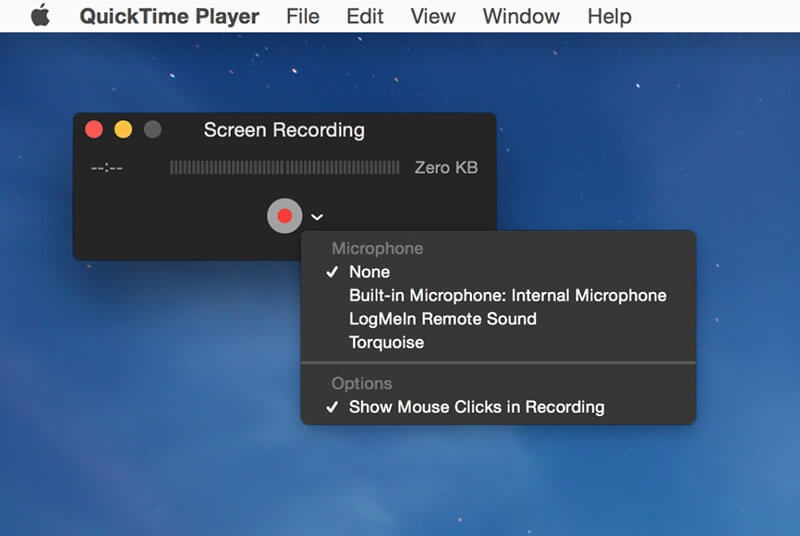 It is well-known that QuickTime is the pre-installed media player on macOS. It lets you play most popular video file formats. Besides, it offers a free screen recorder feature as well. If you are using macOS, it is a simple option.
Pros
Record screen on Mac and iPhone.
Easy to use and no requirement of installing.
View the video after screen recording.
Cons
It can only save recordings in MOV.
Here you may like: How to Save QuickTime Screen Recordings and Movies as MP4 Format
Top 4: Windows 10 Game Bar

At first, Game DVR was the game recorder on Xbox One. Now, Microsoft has migrated the free screen recorder feature into Windows 10. In addition to gameplay, it can record everything on your screen.
Pros
Record gameplay smoothly.
Produce good output quality.
Take screenshots while recording screen.
Cons
It is only available to Windows 10.
It cannot capture webcam.
Top 5: ShareX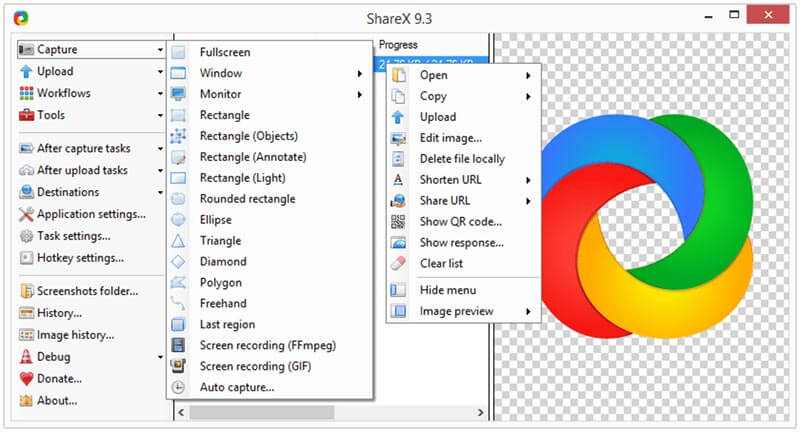 Similar to OBS, ShareX is another open-source screen recorder available to Windows and Linux. It allows you to capture your screen and take screenshots for longer webpages. More importantly, all features are free to use.
Pros
Record screen for free.
Control screen recording with hotkeys.
Convert recording into GIF animated images.
Upload results to cloud services.
Cons
The learning curve is not very well.
It is not compatible with Mac.
Top 6: CamStudio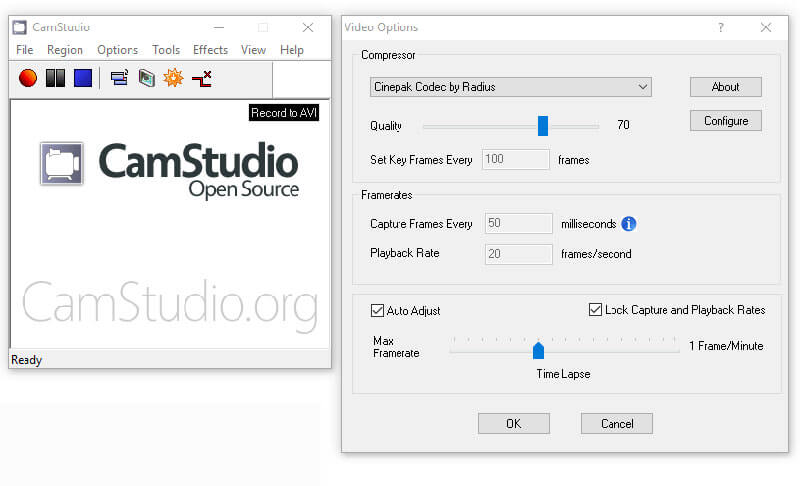 CamStudio is another open-source and free screen recorder for PC users. Though the interface looks outdated, it provides all basic features for screen recording, like shortcuts and other custom options.
Pros
Record full screen or custom area.
Include plentiful custom options.
Save screen recordings in HD videos.
Convert recordings into flash videos.
Cons
The screen recording output files are very large.
It is only compatible with Windows XP.
Top 7: Mojave Screen Recorder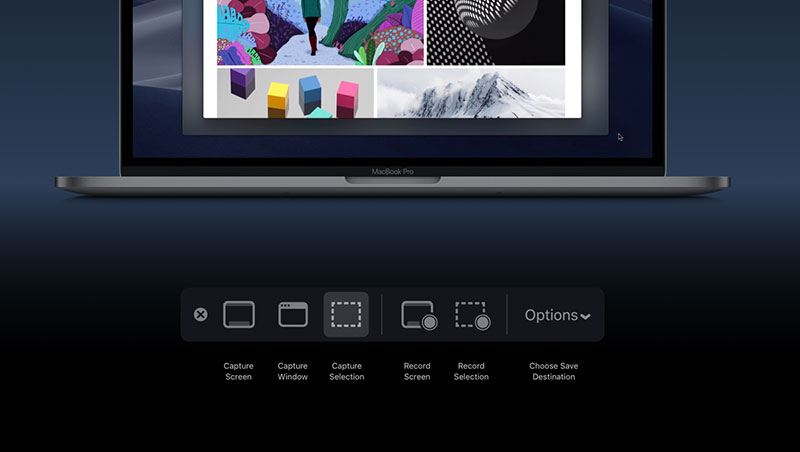 Mojave Screen Recorder is the new free screen recorder for the latest macOS. If you have updated your Mac computer to Mojave, you will get it built in your system. Moreover, it works with your Touch Bar.
Pros
Capture full screen, a window or any region.
No requirement of installing or extra apps.
Save screen recording to your desktop.
Control recording with Touch Bar and hotkeys.
Cons
It is only available to Mac Mojave.
You cannot edit recordings.
Top 8: Screencastify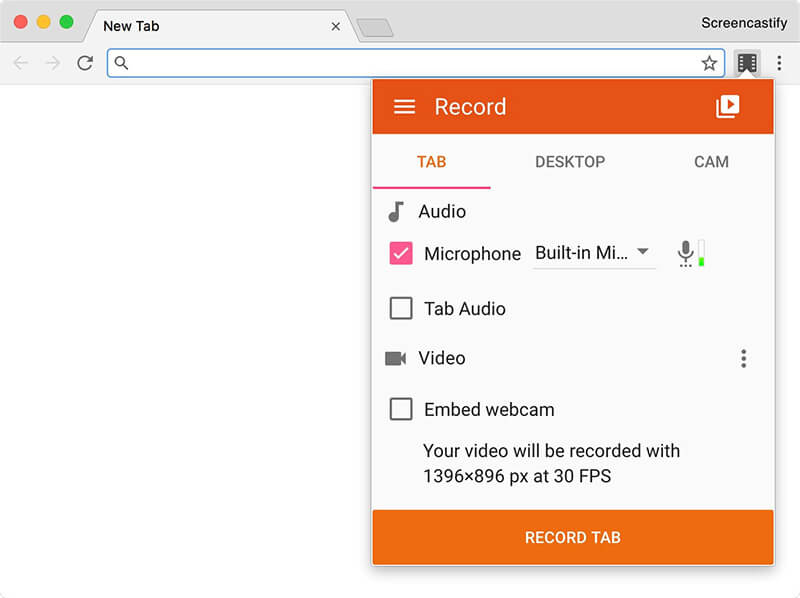 Screencastify is a unique free screen recorder app. It is not independent software but extension for Google Chrome. However, it can help you to record webpages, your desktop as well as webcam.
Pros
Record screen with Chrome browser.
Support multiple recording sources.
Get full features for free.
Lightweight and work smoothly.
Cons
The free version can only record up to 5 minutes.
It only supports MP4 and GIF formats.
Top 9: Screencast-O-Matic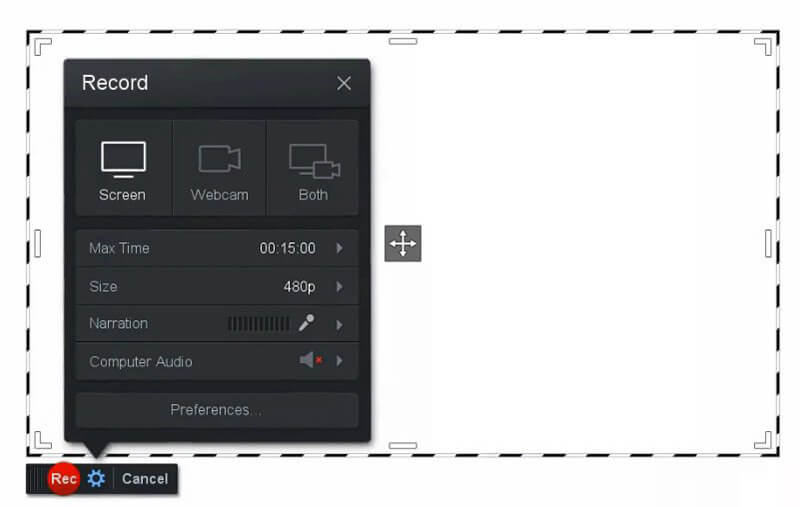 As a screen recorder, Screencast-O-Matic offers both a free version and a paid version. The free online screen recorder can meet your basic need, so it is a good starting point for beginners.
Pros
Record screen without installing.
Work in most web browsers.
Let you decide audio source.
Cons
The time limit is 15 minutes.
It is only able to save screen recordings in MP4.
Top 10: VLC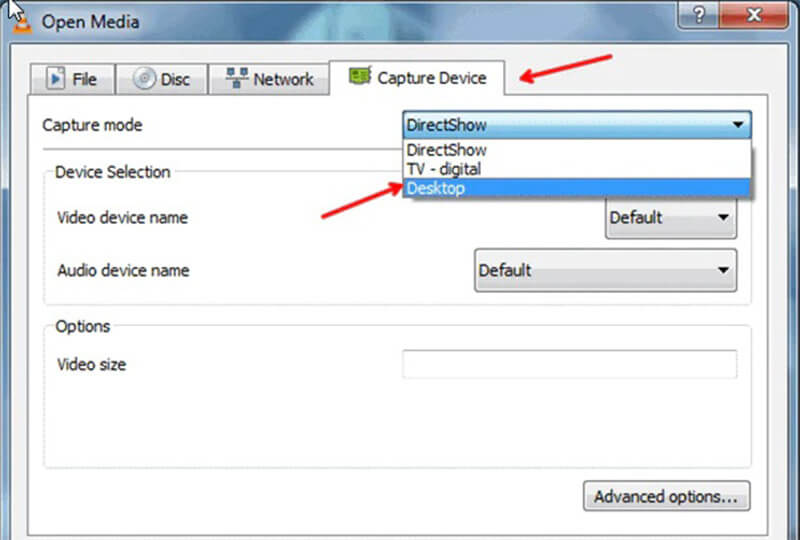 VLC is an open-source media player popular around the world. In fact, you can get extensive bonus features in VLC including free screen recording, though it is hidden deeply and difficult to find.
Pros
Record your desktop for free.
Support PC, Mac and Linux.
Include basic custom options.
Cons
The output quality is poor.
It is hard to set up.
Part 2: Top 5 Free Screen Recorders for iPhone/Android
Top 1: iOS Screen Recorder

The easiest way to record screen for free on iPhone is the built-in iOS screen recording feature. It is available to iOS 11 and later. Moreover, you can decide to record screen with or without microphone.
Pros
Free and easy to use.
Record gameplay and your activities on iPhone.
Trim screen recording in Photos app.
Available to both iPhone and iPad.
Cons
It can only save recordings to internal memory.
You cannot change output format.
Top 2: Android 10 Screen Recorder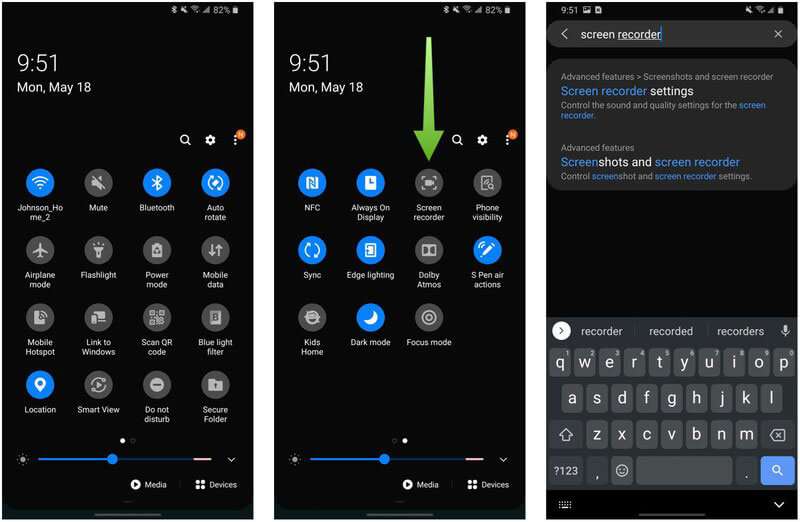 Google has introduced a free screen recorder into the beta version of Android 10, but finally removed it before releasing the formal edition. Fortunately, some manufacturers, such as LG and Samsung, keep this feature.
Pros
Access from quick settings easily.
Record everything on your screen.
Record screen without any limit.
Cons
It is only available to specific devices.
There is no video editor.
Top 3: AZ Screen Recorder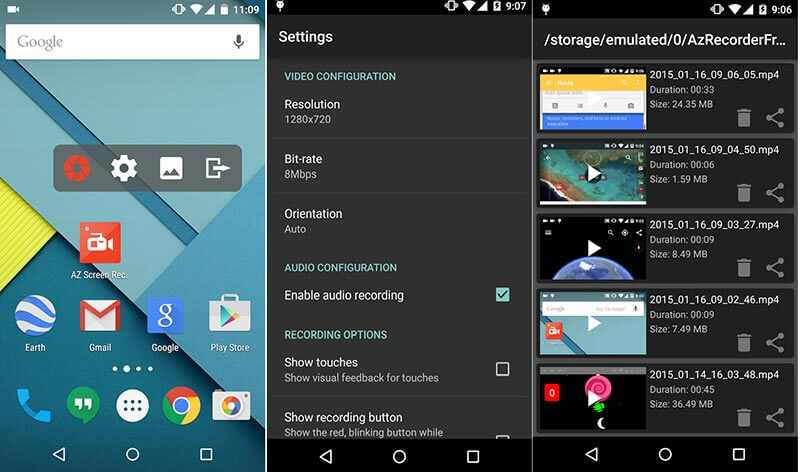 AZ Screen Recorder is a free screen recorder for both iPhone and Android devices. Of course, you can pay for ads removal and full version. However, the free version is enough to record your screen simply.
Pros
View ads to exchange free features.
Capture webcam while recording screen.
Stream screen to social media.
Cons
It is large and takes space.
It is only available to the latest mobile devices.
Top 4: Mobizen Screen Recorder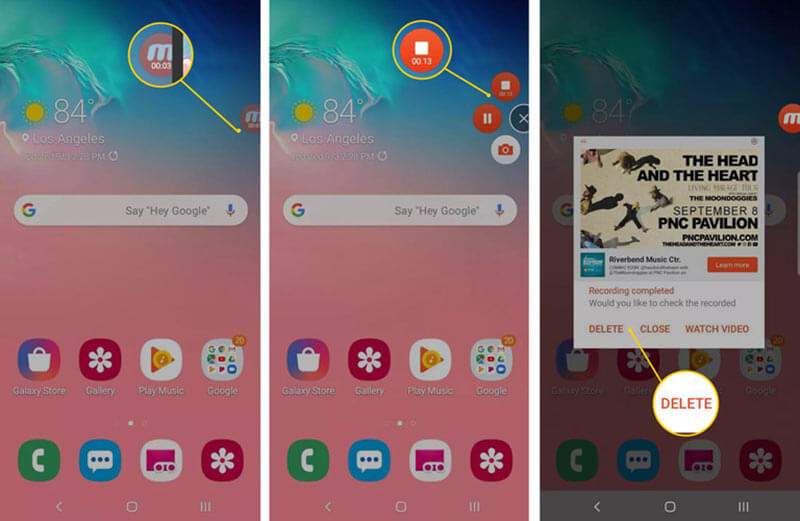 Mobizen Screen Recorder is another free screen recorder app for Android users. It allows you to exchange the screen recording feature by viewing ads. Plus, you can view and edit the recordings easily.
Pros
Record Android screen in one click.
Edit video recordings directly.
Save screen recordings to SD card.
Cons
The high quality output is only available to premium.
Top 5: DU Recorder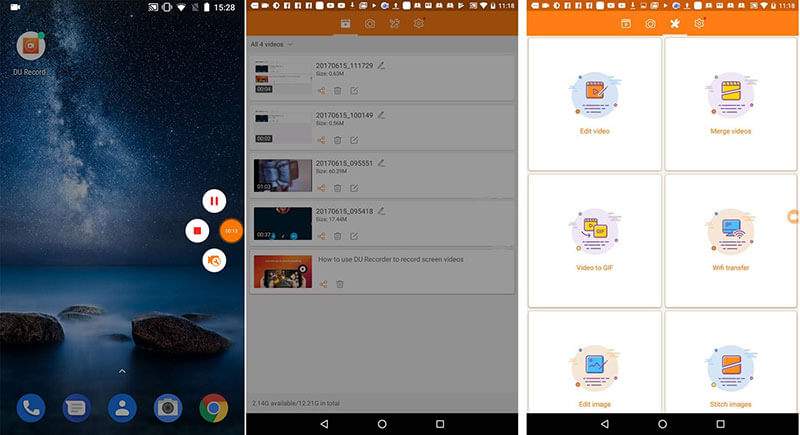 DU Recorder is another option to record screen for free on iPhone and Android. Sometimes, you just need a simple tool and use it smoothly. DU Recorder is just what you need on smartphone and tablet.
Pros
Record screen along with audio.
Livestream your screen to social platforms.
Include a video editor.
Cons
The free version will add watermark.
Part 3: Best Freemium Screen Recorder for PC/Mac
In addition to free screen recorders, there is a group of software called freemium. They allow you to use for free with some limit or for several days. Vidmore Screen Recorder is one of the best freemium screen recorders.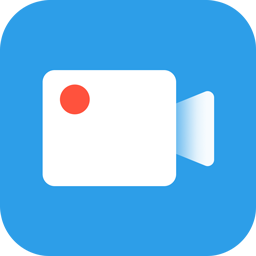 Main Features of the best Freemium Screen Recorder
Record screen on Windows and Mac easily.
Add your face and voice to screen recording in real time.
Support a wide range of custom options and editing tools.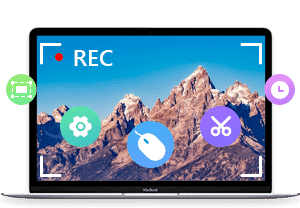 How to Record Screen with the Best Output Quality
Step 1: Install the best freemium screen recorder
Launch the screen recorder after you install it to your PC. There is another version for Mac. Then choose Video Recorder to enter the main interface. To change custom options, open the Preferences dialog by hitting the Gear icon.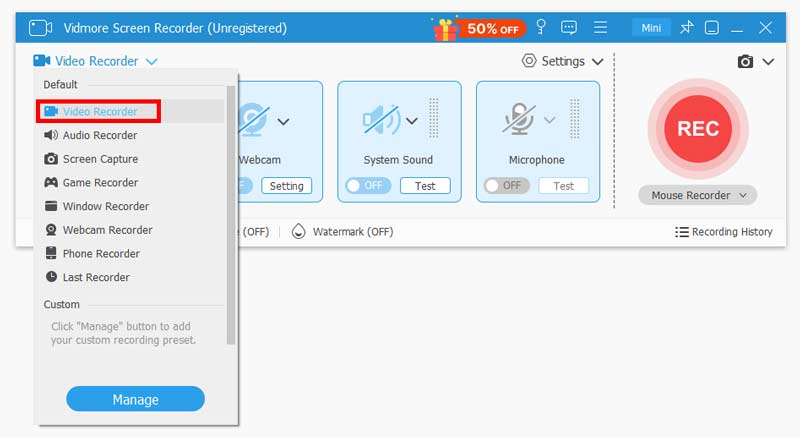 Step 2: Record your screen
Turn on both Display and System Sound, and set the recording region. Then you can decide whether to add your reactions to the screen recording. If yes, enable Webcam and Microphone. Click the REC button and begin recording your screen. Next, you can add text, shapes or paintings to the recording with the Edit icon on the toolbar, or make screenshots with the Camera icon.

Step 3: Preview and save screen recording
Hit the Stop button when you are done screen recording. Then the preview window will pop up. Here you can check the recording and cut unwanted frames. Finally, click on the Save button and follow the onscreen instructions to save it to your computer.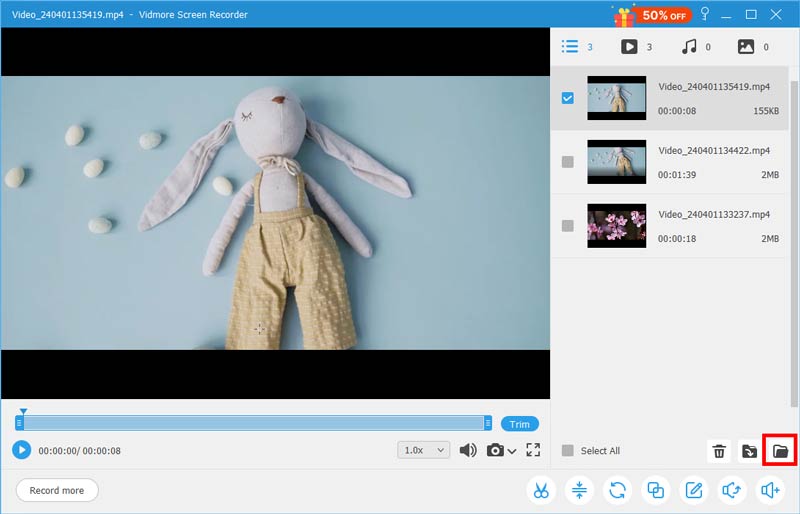 Part 4: FAQs of Free Screen Recorder
Is Bandicam really free?
No, Bandicam is a paid game recorder. It offers a free-trial, but your screen recordings will be watermarked. The only way to remove watermark is to purchase the full version.
Can you get Camtasia for free?
Camtasia is not a free program, but it does have a free-trial. During the trial, you are able to access all the same features in the full version. However, it will add watermark to your screen recordings.
How can I record my laptop screen with audio for free?
To record your laptop desktop with audio for free, all you need is a free screen recorder, such as the QuickTime on Mac and Game Bar on Windows 10.
Conclusion
This article has shared top 15 free screen recorders for PC, Mac, iPhone and Android devices. They are all free to use with or without limit. Before downloading them, you'd better read our review carefully and make the best decision. If freeware cannot meet your need, try Vidmore Screen Recorder. If you have other suggestions or questions, please leave them below.