How to Record A High-Quality Livestorm Video
Livestorm is a popular webinar hosting platform for business communication. Through the webinar and video meetings, you can build a strong relationship with your audience with Livestorm. It makes it easier to host webinars, live, prerecorded or automated, create or join online meetings.
Sometimes you want to save the live webinar hosted by Livestorm. Is it possible to record the Livestorm webinar video? Of course, after reading this post, you will know well about how to record Livestorm webinar with Livestorm recorder on Windows and Mac.

Part 1. What is Livestorm Webinar
Livestorm is a popular webinar hosting platform that helps companies at any sizes to record live product demos, customer training sessions, online courses, customer trainings, video podcasts and more. The elegance of Livestorm's UI and its simplicity draw people toward Livestorm for webinar hosting. The full webinar plan starts at $99 per month for up to 100 attendees.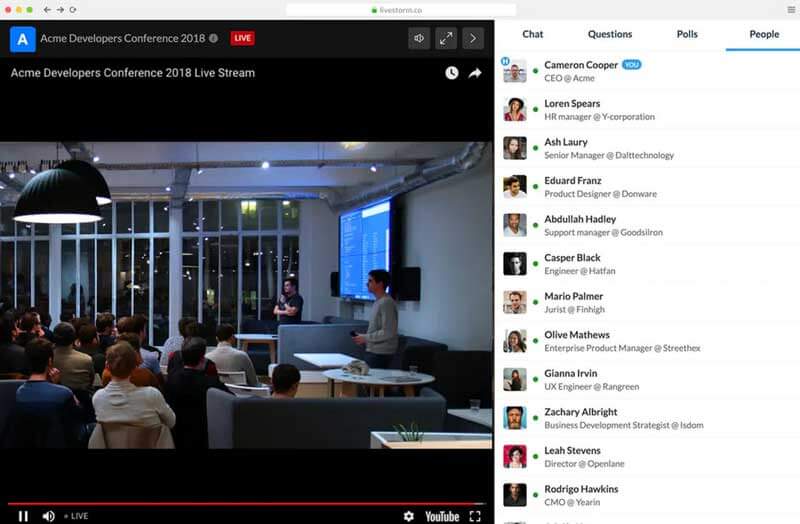 Main Features of Livestorm:
Livestorm is integrated with 1,500+ apps, and you can export webinar data in Excel or CSV.
Webinar events stay in different forms like pre-recorded, or recurring.
You can create online meeting rooms any time, join or invite people by sharing a simple link.
Create interactive event with Chats, Questions and Polls, and send automated messages.
Pros:
The user interface is easy to understand and simple to use for new users.
It offers unlimited webinars, registrants and features available to each plan.
Your webinar is automatically recorded. You can share it to non-participants.
Cons:
The free try is limited in 10 registrants, 10 attendees and 20 minute duration.
The recording quality has some updates, but not as good as the original webinar.
The maximum attendees is 1,000, which may be a little difficult for larger companies.
Part 2. How to Record Livestorm Webinar with Livestorm Recorder
Livestorm brought more convenience to each users when hosting or attending on-demand webinar. Everyone can register and check the pre-recorded webinar. To save a live recording of Livestorm with high resolution, you should find a powerful Livestorm recorder. Vidmore Screen Recorder is a convenient and easy-to-use Liverstorm Recorder to record Livestorm webinars, webcam videos, and exciting gameplays, or save a screenshot on Windows computer and Mac.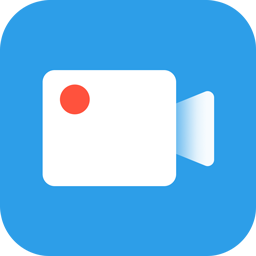 Best Livestorm Recorder
Capture webinars from Livestorm, Zoom, GoToWebinar, ClickMeeting, etc.
Easily record and save high-quality Livestorm webinar video to computer.
Take a screenshot of the full screen, a single window or customized area.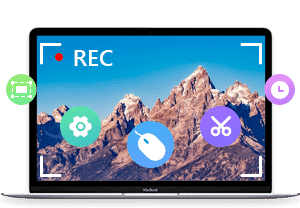 Steps to Record Livestorm webinar in high quality
Step 1. Click the Download button to get and launch Vidmore Screen Recorder on your computer. Select Video Recorder in the main interface.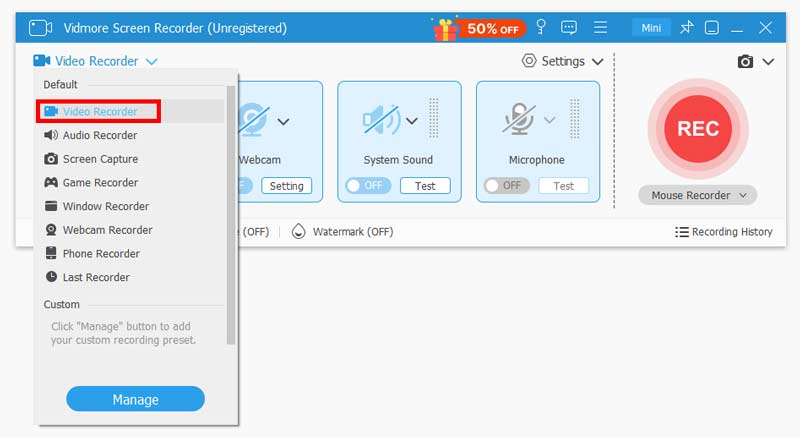 Step 2. Click Customize to draw a recording area of the Livestorm webinar. To record a webinar, you can enable the Webcam option on. Then toggle the System Sound and Microphone option to record both the system audio and your own voice.

Step 3. When your Livestorm webinar starts, click the REC button to start recording it. After the Livestorm webinar finishes, click the Stop button to preview and save the recorded Livestorm webinar to your computer.
Part 3. FAQs of Livestorm Recorder
1. Can I host a pre-recorded Livestorm webinar?
Yes. You can record a prerecorded webinar with Livestorm. The media upload feature in Livestorm will help you upload the prerecorded MP4 video. Then start the webinar manually and play the video during the webinar.
2. How many people can join the Livestorm webinar?
That depends on the plan you have payed. The free plan allows you to host a webinar up to 10 attendees. Well, with the biggest plan, you can hold Livestorm webinars up to 1,000 live attendees.
3. Can I download the Livestorm replays?
Yes. Each Livestorm webinar recording will be listed in the Recording tab in your dashboard. You can download the replay or share the replay link with no-registrants.
Conclusion
From this article, we have known well about Livestorm, a popular webinar hosting platform for live, on-demand and automated webinars, instant and scheduled meetings. With the best Livestorm webinar recorder - Vidmore Screen Recorder, you can easily capture any lectures, webinars, and webcam videos in high quality on your Windows computer and Mac.