2 Easy Ways to Record GoToMeeting Video and Audio on Windows/Mac
GoToMeeting is an online meeting, desktop sharing and video conferencing platform for all users. If you want to make online sources or save online meetings, you can use record GoToMeeting video for free directly. GoToMeeting allows users to record webinar and desktop video with audio. Thus, you can start, search and share GoToMeeting meeting recordings without extra tools.
You may find that there are 2 different ways to make a GoToMeeting recording. Is it necessary to record GoToMeeting with other screen recording software? You can continue reading to find the answer.

Part 1: Recommended Screen Recorder to Record GoToMeeting Sessions
Though you can record GoToMeeting with the built-in screen recorder, it is still worth to use Vidmore Screen Recorder as your GoToMeeting recorder alternative. GoToMeeting will stop recording automatically when the hard disk space is less than 100MB. The recorded GoToMeeting session will be saved as G2M or Windows Media File by default.
However, GoToMeeting G2M recording files are incompatible with most devices and platforms. You need to convert GoToMeeting recording from G2M to MP4 and other formats for sharing or playback. That's why you should use Vidmore Screen Recorder to record GoToMeeting on Windows and Mac.
Record HD video, audio and webcam for GoToMeeting.
Take a GoToMeeting screenshot and save as any format.
Add text, arrows, shapes, mouse click and mouse area effects while recording GoToMeeting video.
Use hotkeys to control the entire GoToMeeting recording process.
Trim the GoToMeeting recording with any length,
Wide support of input and output video, audio and image formats.
Step 1: Run Vidmore Screen Recorder. Choose Video Recorder in the main interface. You can replace it with GoToMeeting screen recording feature instead.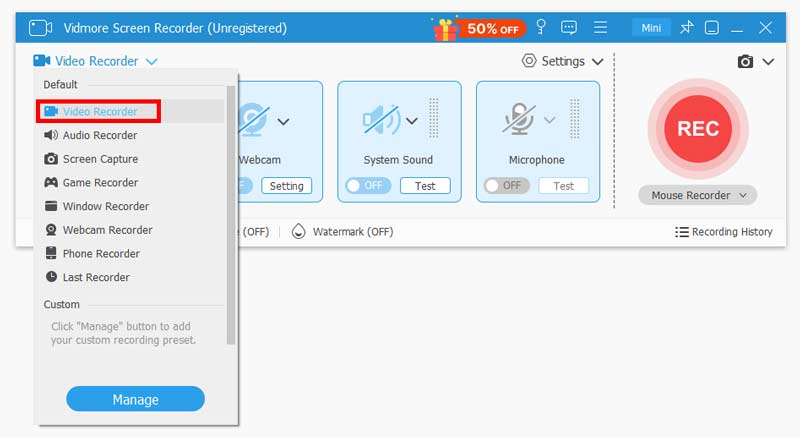 Step 2: Trigger on Display, System Sound and Microphone. If you want to record GoToMeeting webinar, you can enable Webcam as well. Here you can set the screen capture area and audio volume.

Step 3: If you want to save GoToMeeting to MP4 or other formats, you can click the Menu icon to get a popping-up Preferences window. Moreover, you can specify GoToMeeting recording settings here.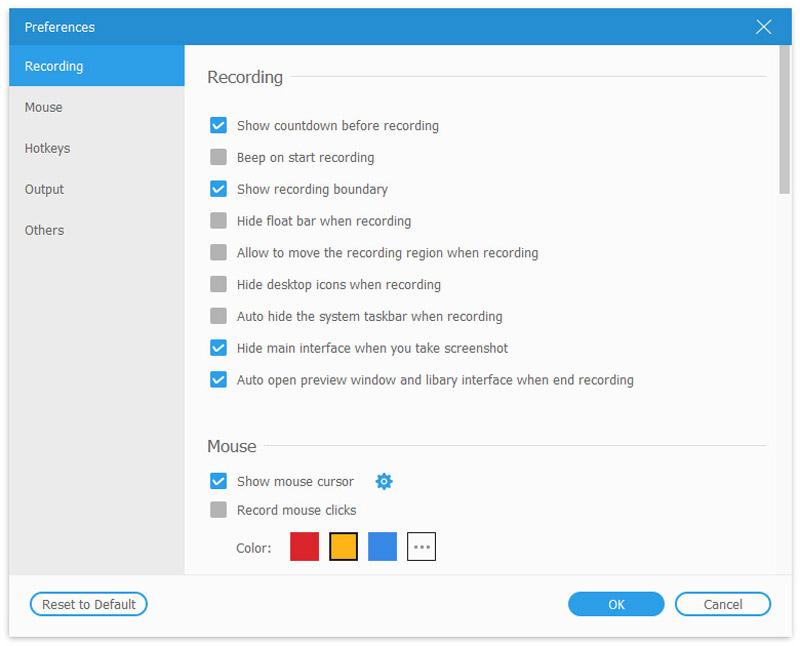 Step 4: After the preparation, click REC to start recording video in GoToMeeting. You can add real-time drawing tools on your GoToMeeting recording screen. Click Pause, Resume and Stop to control the screen recording process.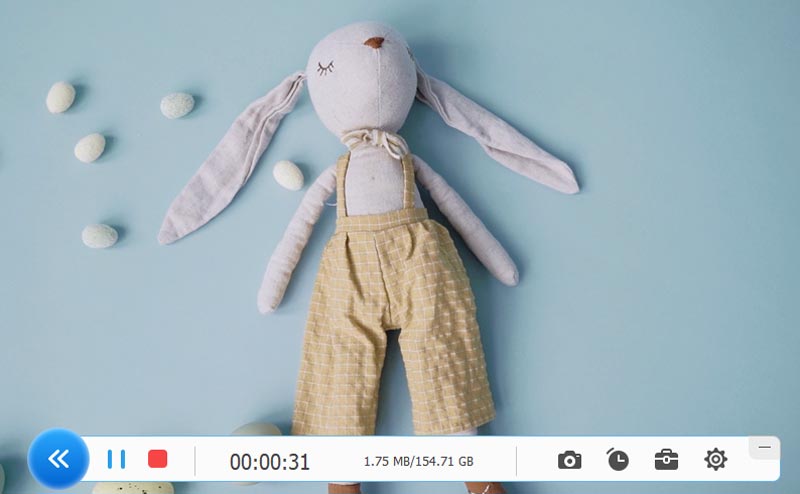 Step 5: In the Preview interface, you can set the custom start and end time to extract GoToMeeting content. Later, you can click Save to save the recorded GoToMeeting video.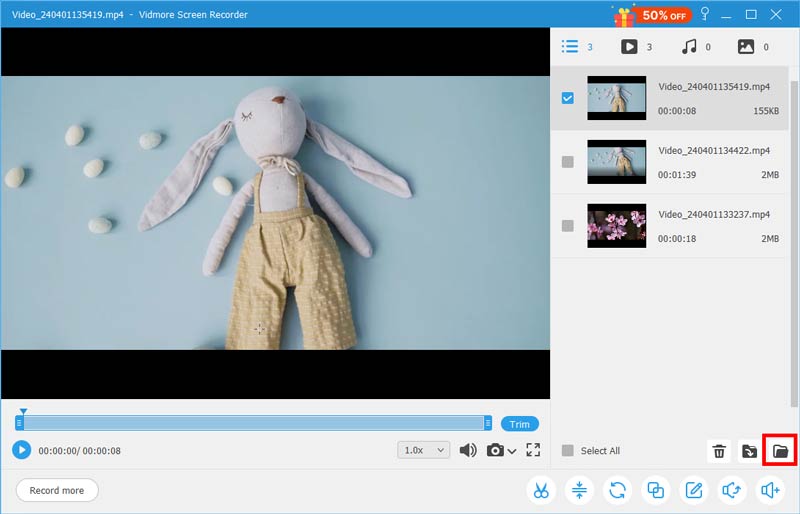 Part 2: How to Record GoToMeeting Video and Audio
Or you can record GoToMeeting as an attendee for free with cloud or local recording. You can save GoToMeeting recording file to the cloud or hard drive. Moreover, you can share GoToMeeting recording by URL link. For GoToMeeting users, you can record screen video with audio on GoToMeeting software and web service. Just read and get the GoToMeeting recording tutorial here.
Step 1: Sign into your GoToMeeting account. Then head to the Admin Center.
Step 2: Choose the users you want to give Cloud Recording in User Settings.
Step 3: Scroll down and select Record Meetings. Then choose Cloud Recording and click Save to enable cloud recording on GoToMeeting.
Step 4: Run the latest GoToMeeting for Windows, Mac or web. Head to the Recording Settings menu. You can select GoToMeeting Audio Service or Use Your Own Audio Service in the Audio section to record GoToMeeting audio.
Step 5: Moreover, you can select Record in GoToMeeting Format or Convert to Windows Media File under the Video section. Later, press the Record button to record GoToMeeting session.
Step 6: Once the GoToMeeting recording is finished, you can navigate to Meeting History to access the GoToMeeting video or audio recording.
Step 7: Preview, save or share GoToMeeting recording.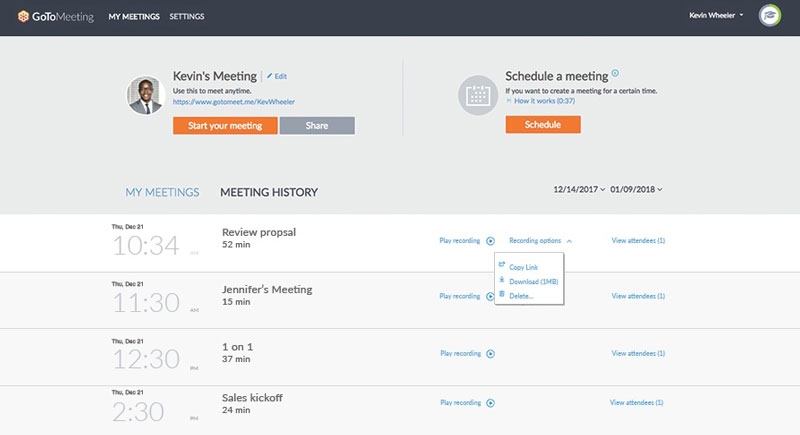 The above are 2 different ways to record GoToMeeting video and audio on your computer. You can save or share your GoToMeeting recording in a simple way. If you want to post your GoToMeeting session to other platforms, using Vidmore Screen Recorder is a more time-saving way. You can get more output settings and personalize recording features. Moreover, you can use the open source program to record other online sources, meetings, webinars, gameplays and more.