How to Capture Exciting Moments in Gameplay on iPad
Many game enthusiasts prefer playing games on iPad with expanded screen rather than iPhone for better gaming experience. Some gamers like to record the most exciting part of the games for sharing with friends online. Others may want to record iPad gameplay for improving their skills in game or simply make a video game tutorial. The question is how to record gameplay on iPad. Here, we'll show you the proven ways to capture gameplay on all types of iPad, including iPad Air, iPad mini, iPad Pro and more.

Part 1. Default Method to Record iPad Gameplay
Since iOS 11 or later, and iPadOS, Apple allows you to record screen and capture sound on your iPad, iPhone, or iPod touch. Before recording gameplay on iPad, you can enable the Screen Recording feature in Control Center.
Step 1. Open Settings on your iPad, and tap Control Center, then Customize Controls. Tap the Add button next to Screen Recording to enable this feature.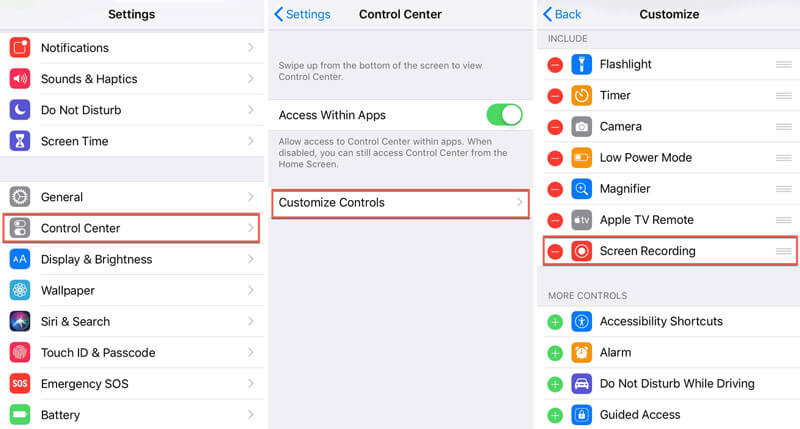 Step 2. Swipe down from the upper-right corner of the screen to open the Control Center.
Step 3. Tap the Record button to start the recording and play the game you want to capture.
Step 4. When the gameplay is over, you can tap the red Record button again to stop the recording.
After recording, all recordings will be saved to the Photos app on your iPad automatically.
Part 2. How to Record Gameplay on iPad with ReplayKit
Apple's ReplayKit is a tool to capture video gameplay on iPad and iPhone. With ReplayKit, you can share or save the recording to your Camera Roll from the game. But not all games support ReplayKit. To know if the game supports ReplayKit, you can check the details of the Game in App Store.
Step 1. Open the game that supports ReplayKit, and find the screen recording feature. (Commonly shown as a camera icon in the main interface.)
Step 2. Tap the screen recording icon. Press Record Screen button (or Record Screen & Microphone) when prompted.
Step 3. Then you can play your game. When the game is over, tap Stop button to finish the recording.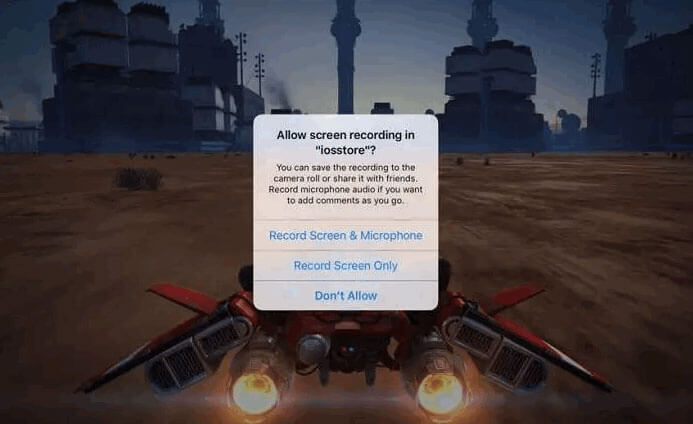 Record iPad Gameplay with Vidmore Screen Recorder
If you want to record iPad gameplay with high quality output, you can first mirror the iPad screen to your computer, and then record the gameplay on computer. Vidmore Screen Recorder is the best gameplay recording software to capture any videos and audio without time limitation.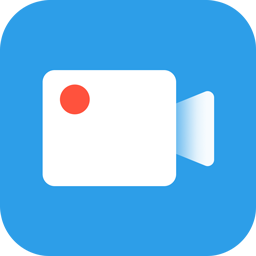 Best iPad Gameplay Recorder
Record iPad gameplay smoothly without lagging on Windows and Mac.
Capture any 2D/3D gameplay, HD video, streaming music and webcam.
Take a screenshot of the whole screen or a customized area on your own.
Edit the gameplay in real-time, like adding text, arrows or shapes, etc.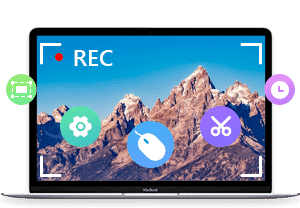 Part 3. Record iPad Gameplay via Connecting to Mac
This method requires no jailbreak, no third-party app or additional hardware installation. What you need to do is connect your iPad to Mac. Meanwhile, make sure your iPad is running iOS 8 or later, and your Mac is running macOS X Yosemite or later.
Step 1. Connect your iPad to your Mac via the lighting cable.
Step 2. Open QuickTime Player, and go to File, and select New Movie Recording.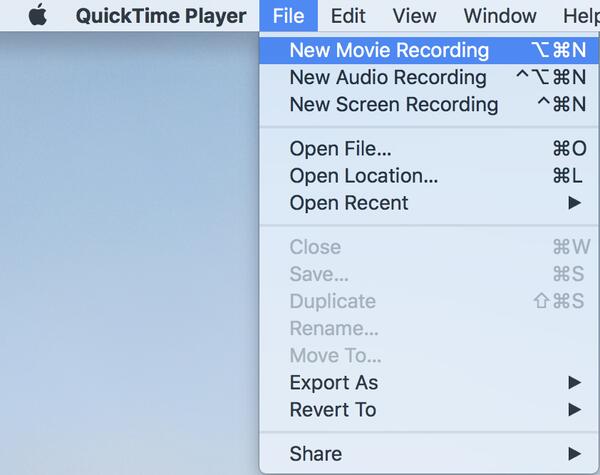 Step 3. The recording window will show up, and you can click the drop down arrow next the Record button, and select your iPad.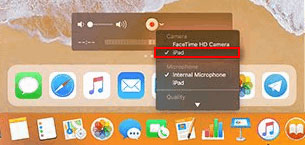 Step 4. To capture the game music effect, you can select the Mic of your iPad. Click the Record button to start recording the gameplay on iPad.
Step 5. Then play the game on iPad. When the game is over, click the Stop button to save the game recording video.
Part 4. FAQs of Recording Gameplay on iPad
1. Does iPad screen recording record audio?
Yes. Open Control Center and long-press on the Screen Recording button. Tap on the Microphone Audio button to enable microphone option. Then tap Start Recording to record screen with audio on iPad.
2. How long can I screen record on iPad?
There is no fixed maximum time limit of iOS screen video capture. Actually, it depends on the available space on your iPad. If your iPad runs out of space, your screen recording has to stop.
3. Is it legal to screen record?
No. In most cases, it is illegal to screen record on iPad, iPhone, Android, Windows, Mac and other platforms due to the copyright infringement. Furthermore, if you secretly record online voice chats and video calls, it is also not permitted.
Conclusion
That's all to record gameplay on iPad. Whenever you want to record Fortnite gameplay, PUBG gameplay or Roblox gameplay on iPad, you can check the details from the article to capture iPad gameplay and share the recording with friends with ease. If you have better game recording tips, please don't hesitate to leave a comment.