How to Record on Steam without Slowing Down Your Game and Computer
There are many popular games on Steam, such as Dota 2, Pac-Man Championship Edition DX, Black Mesa, Hypership Out of Control and more. If you want to share your best moment while playing those Steam games, you need to record on Steam. There is no Steam screen recording feature. Thus, you are required to install a screen recorder for Stream gameplay recording.
You can find that there are many online and offline screen recorders in the market. Which can be your best Steam screen recorder? In spite of common screen recording features, the most import thing is that the Steam game can still run smoothly while recording. In other words, your Steam game should not be lagging because of game recording. Moreover, the high-quality video and audio recording is also matter.
If you are looking for a game recorder with the above features, you just come to the right place. This article recommends a game video recorder that is popular among gamers. Just continue reading to get more details.

Part 1: What Is the Best Gameplay Recorder
It is Vidmore Screen Recorder that can record high-quality game videos up to 4K in 60FPS without lagging. Thanks to the AMD/NVIDIA hardware acceleration, the Steam game recorder software minimizes CPU, GPU and RAM smartly. Thus, you can record Steam game video without slowing down or crashing.
If you are a video maker, you can get a picture-in-picture game recording feature. It means you can create the desktop Steam game and webcam at the same time. You can add your face and commentary while recording gameplay on Steam. Even though you are a beginner, you can quickly create a picture-in-picture recording.
Moreover, you can take screenshots and add real-time drawing tools to your Steam game recording. If you want to extract the important moment, you can use the built-in video trimmer to trim the entire Steam recording. The real-time preview window will show you everything immediately. Later, you can save or share Steam game recording video within the gameplay recording software.
Record HD game video and audio on Steam up to 60FPS and 4K UHD.
Capture all the motion images from Steam without time limit.
Create picture-in-picture viewing mode to record webcam overlay and your game commentary through microphone.
Minimize CPU, GPU and RAM to record 4K gameplay on Steam smoothly.
Save your Steam gameplay as MP4, MOV, WMA, AVI, M4V and many other formats.
Part 2: How to Record Steam Gameplay on Your Computer
You can run Vidmore Screen Recorder to record 2D/3D games, flash games and online games seamlessly and smoothly. The Steam recorder software is capable to record game video and audio for hours. Thus, you can record your all day work and pick up the memorable moment with ease. Here're the steps to record with Steam using Vidmore.
Step 1: Launch Vidmore Screen Recorder. Choose Video Recorder to record on Steam.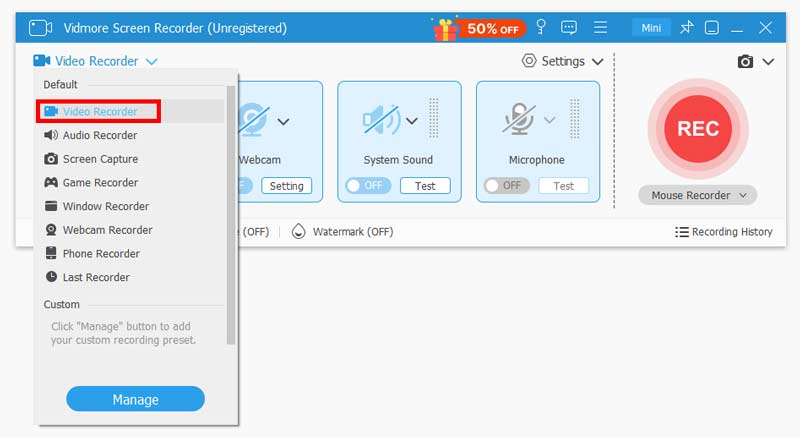 Step 2: Set the screen capture area in the Display section. Enable System Sound to capture game audio from Steam. If you want to record your voice at the same time, you need to enable Microphone as well. What's more, you can turn on Webcam to record Steam gameplay with your face.

Step 3: Click the Menu option on the top. In the Preferences window, you can specify the Steam game recording settings, including the output format, hotkey control, screenshot and more. Click OK to save changes and move on.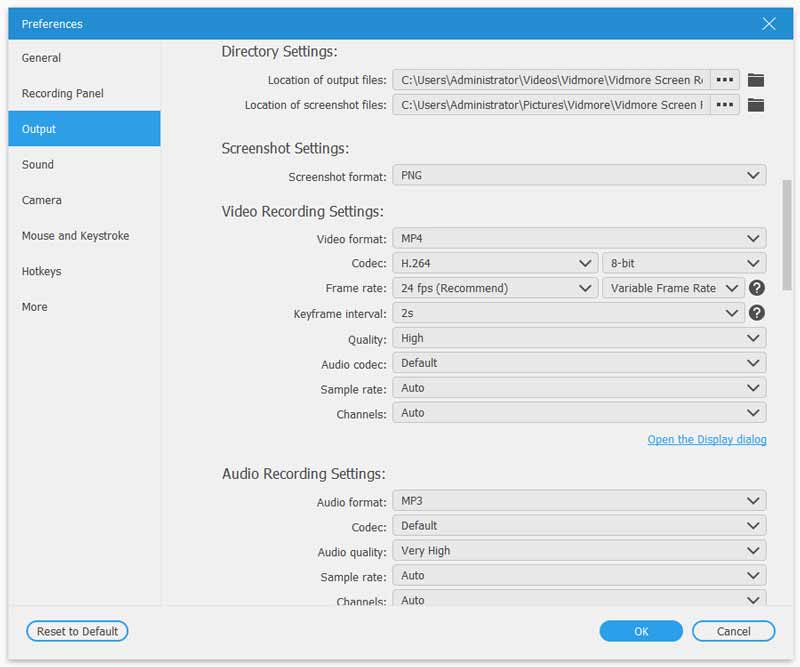 Step 4: Click REC when you want to record game video on Steam with audio. You can pause, resume and stop recording on Steam with no time limit flexibly. In addition, you can click Edit to add text, arrow and other drawing tools on your Steam recording or screenshot.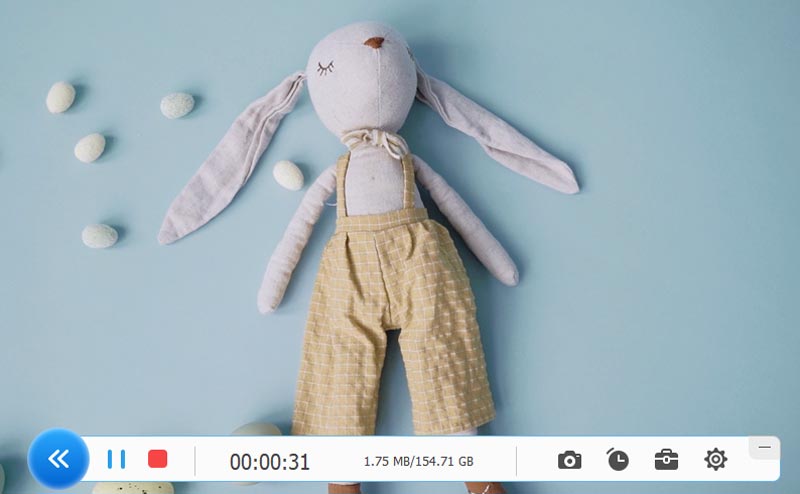 Step 5: You will be in the Preview window after recording. Use the video trimmer to remove the unwanted part. Then click Save to export and save the Steam video recording.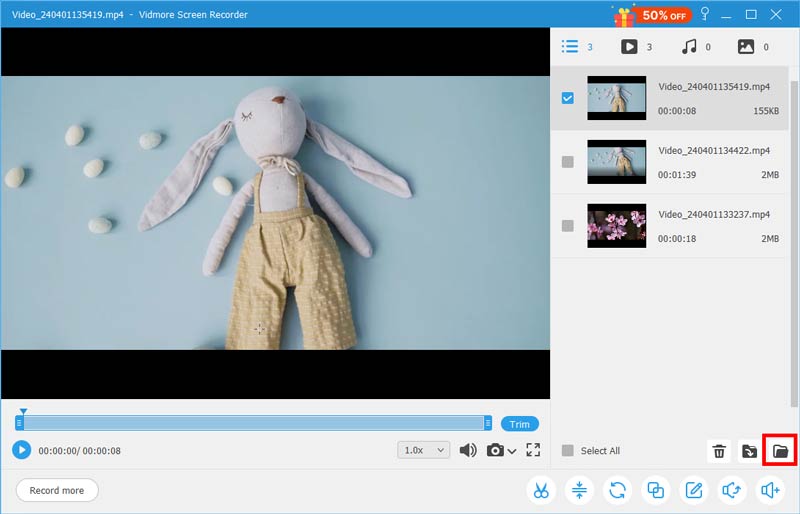 After downloading Steam game recording video, you can share it to social platforms within the gameplay recording software. You can access and manage all Steam video/audio recording files and screenshots in the Recording history section. Thus, if you use Vidmore Screen Recorder to record on Steam, you can screen capture, trim, save and share Steam games in one stop.