Top 7 MIDI Players for Online, Mac & Windows Devices
MIDI is commonly used for playing, recording music, and editing. It become an essential part of the music industry, enabling musicians and producers to create and edit music on the go. Unfortunately, MIDI files are not compatible with some media players. To play MIDI files, you must consider choosing a tool to play it, which this post will provide. This article will present MIDI players you can access using various devices. Let's dive right in!

Part 1. What is MIDI
MIDI stands for Musical Instrument Digital Interface. A protocol and standard enable electronic musical instruments, desktops, and other devices to communicate and synchronize. MIDI is not an audio format but rather a means of transmitting musical data, like control parameters, notes, and performance instructions.
MIDI is extensively used in music production to arrange and sequence musical parts. It enables composers, musicians, and producers to create and edit MIDI data to trigger sounds from virtual instruments or external hardware synthesizers. It utilizes sound design to control modulations and parameters of synthesizers and virtual instruments. It enables real-time manipulation and automation of sound parameters.
Part 2. Top 7 MIDI Players
1. Windows Media Players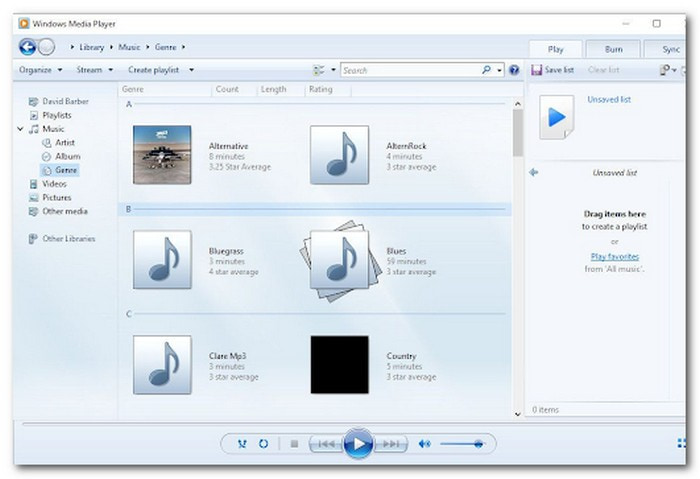 Windows Media Players is a built-in media player for Windows operating systems and a Windows MIDI player. It supports common and popular file formats like MIDI, AAC, MP3, FLAC, and more. This ease-of-use program allows you to play MIDI files smoothly and convert them to other audio file formats. However, it frequently sends messages of sound card errors during MIDI playback. Besides that, users must install a MIDI driver or set MIDI Maker correctly to play the MIDI files without encountering a problem.
2. VLC Media Player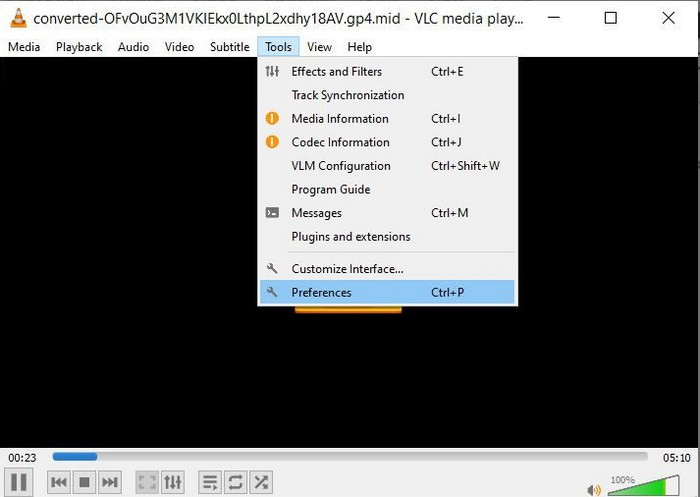 You may hear about this player before; it is the most used Windows 10 MIDI player, especially on earlier Windows versions like Windows 7. It is a powerful, easy-to-use cross-platform media player that can be accessed on Linux, Mac, Windows, and mobile devices. This media player has gained various users' trust as it cannot only play audio and video. It can stream content, convert files, and function as a MIDI player. In addition, it enables you to modify the tempo of MIDI files according to your preference.
3. 5K Player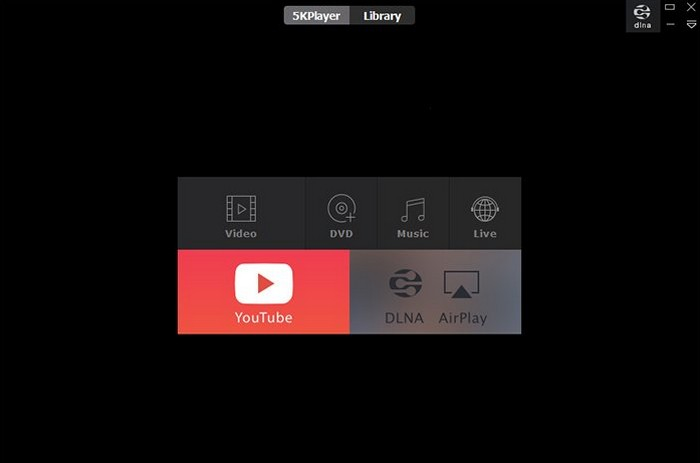 If you prefer a free MIDI player, the right program for you is 5k Player, available on Mac and Windows. You can play, adjust, and optimize MIDI files using this program. It lets you play MIDI files smoothly and put them into shuffle or cycle play. In addition, it supports other audio formats, such as MP3, FLAC, OGG, and more.
4. Sweet MIDI Player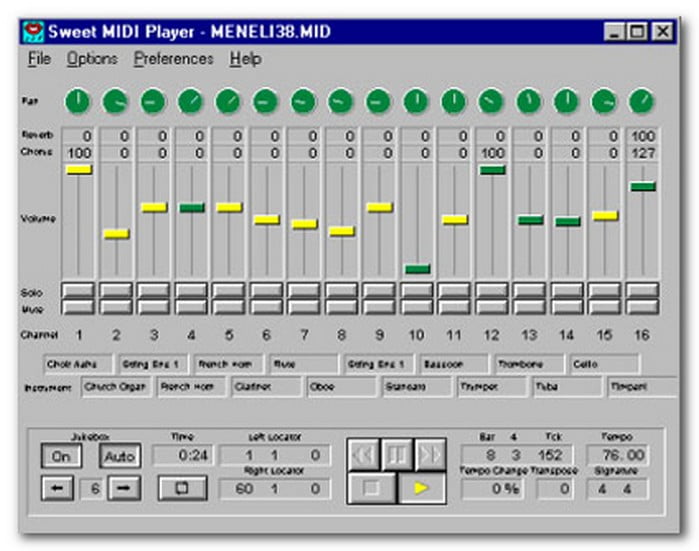 If you prefer a versatile tool for novice and experienced users, you can rely on Sweet MIDI Player. This application is exclusively designed to play and edit MIDI files on iOS devices. It is claimed to be a powerful tool for music enthusiasts, as it holds several audio file formats, like MIDI, MP3, WAV, and more. It can load, play and, pause, and modify the pitch, tempo, volume of the MIDI files based on your needs. Besides that, it can mix multiple MIDI files into a single file and change the pan, volume, and effects of each track into a new track. On top of that, it has a recording function allowing you to record your MIDI performance or live instruments.
5. SoundFont MIDI Player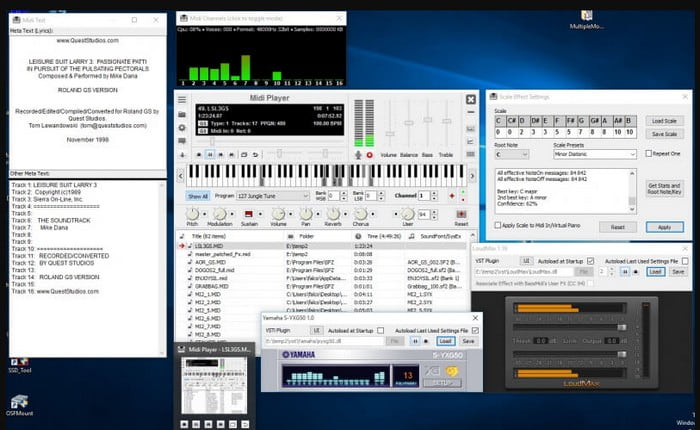 Developed by FalcoSoft, SoundFont MIDI Player is a free MIDI player online that allows you to play MIDI files with high-quality sound. It uses SoundFont technology, allowing realistic and detailed sound reproduction using real instrument samples. This tool can play MIDI files from various sources, including URLS, CD tracks, and local files. It lets you record your MIDI playback and export it in various audio formats, such as MP3, OGG, and WAV. In addition, it provides plenty of playback options, such as tempo adjustment, volume control, looping, and more.
6. MIDIPlayerX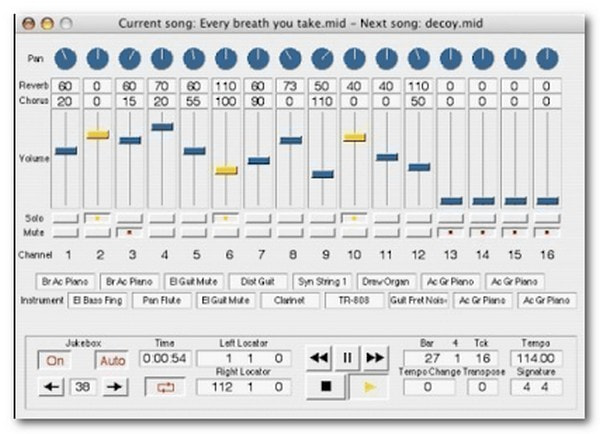 MIDIPlayerX is a simple and lightweight MIDI player that is easy to use. While it is specifically designed for any Standard MIDI files, this program supports many file formats. It can play any MIDI file to your choice of available MIDI outputs, either software or hardware or its built-in GM-compatible virtual synth.
7. Ultralight MIDI Player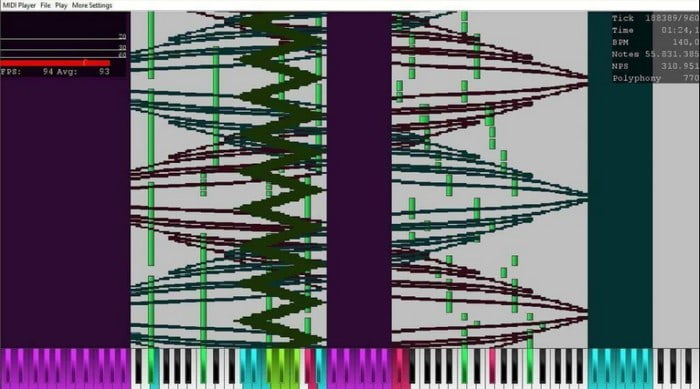 If you are looking for a MIDI player on Mac, you can count on Ultralight MIDI player. It is a unique audio player that uses CPU-intensive decoding algorithms to play audio files. It is a simple and lightweight algorithm that requires minimum system resources. This MIDI player can also work on low-end systems, like older computers with limited processing power. Besides that, it enables you to create and organize a list of MIFI files for continuous playback.
Part 3. Comparison Table of MIDI Players
This section will present a comparison table of the abovementioned MIDI players, which can help you determine their similarities and differences. Without further discussion, check out the table.
| | | | | |
| --- | --- | --- | --- | --- |
| | Usability | Supported Platforms | User-Interface | Additional Features |
| Windows Media Player | Good | Windows | Simple and Intuitive | Limited MIDI functionality |
| VLC Media Player | Excellent | Linux, Mac, Windows | Intuitive | Wide format compatibility |
| Sweet MIDI Player | Excellent | Online | Intuitive | Tempo and pitch control |
| SoundFont MIDI Player | Excellent | Windows | Basic | SoundFont support |
| MIDIPlayerX | Excellent | Windows | Sleek and Modern | Advanced MIDI editing |
| Ultralight MIDI Player | Good | Mac, Windows | Minimalistic | Low system resource usage |
| 5K Player | Excellent | Mac, Windows | Feature-rich | High-quality audio output |
Part 4. Bonus: Best Audio and Video Player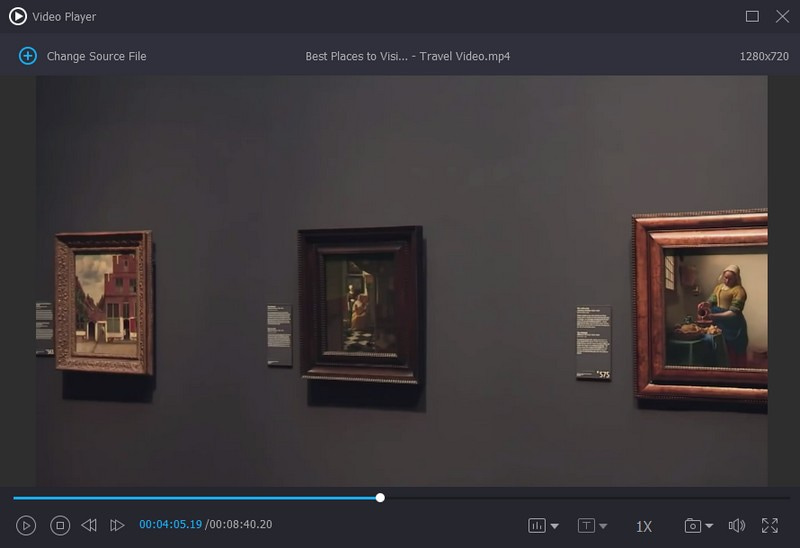 For instance, if you are searching for the best audio and video player, you can rely on Vidmore Video Converter. This program works as a converter infused with plenty of built-in features that include a video player from the toolbox section. The video player supports multiple audio and video files, so you do not need to worry if the player can hold your multimedia files. It offers playback options where you play, pause, rewind, or fast-forward the file you are playing.
You can modify the speed and make it slower or faster based on your preference. Select between 1.25X, 1.5X, and 2X to make it slower. Select between 0.75×, 0.5×, 0.25×, and 0.125× if you want to make it faster. In addition, you can take a snapshot while playing the video, which will be saved in your local folder. If you want a better viewing experience, click the Maximize button to make the video player in full-screen mode. Indeed, Vidmore Video Converter offers basic and advanced functionalities for a satisfactory viewing experience.
Part 5. FAQs about MIDI Player
Does MIDI handle both audio and data?
MIDI information can be delivered as both audio and data. It can also control the patch or program number of any MIDI-equipped device.
Why is MIDI essential?
The biggest benefit of MIDI is that it helps you edit performances note by note and modify the articulation. Also, it helps you to alter or even replace the sounds that play them. It is essential because it controls your entire music production workflow.
How many keys should a MIDI have?
The most popular size for MIDI controllers is 49 keys. It is big enough to play two-handed but not too big to fit on a studio desk.
Is MIDI a digital signal?
MIDI does not record digital sound wavers or analog. It encodes keyboard functions containing the note's start, length, pitch, volume, and musical attributes.
Does anyone still use MIDI?
People use MIDI for all kinds of things, but it is commonly used for triggering virtual software instruments in a digital audio workstation.
Conclusion
This post introduced MIDI players online, on Mac, Windows, and more. They can all play MIBI files but differ in ease of use and additional features. For instance, if you are searching for a player that can play multimedia files, count on Vidmore Video Converter. It offers basic and advanced functionalities you can enjoy!