Windows Media Player 12 Review and Its Windows/Mac Alternatives
Windows Media Player is a default media player and library tool for Microsoft Windows. You can play AVI, DivX, MOV and many other videos for free by using Windows Media Player. The latest Windows Media Player 12 is available on Windows 7, Windows 8.1 and Windows 10.
Some people may have difficulties finding Windows Media Player Windows 10. Well, there is no direct Windows Media Player download for Windows 10 link. You need to upgrade Windows 10 from Windows 8.1 or Windows 7 to get a clean install. But the new Windows Media Player 12 Windows 10 version doesn't include the DVD playback feature.
The Windows Media Player for Mac version is discontinued. You need to download Windows Media components for QuickTime to get the same feature. So, Mac and other unsupported Windows users cannot use Windows Media Player directly.
Is Windows Media Player worth to use? What other programs can replace Windows Media Player for Windows 7/8/10? You can continue reading to get the information you need below.

Part 1: Windows Media Player 12 Review
Just as the above mentioned, the latest Windows Media Player update is WMP 12. You can download Windows Media Player 12 for Windows 10/8.1/7 at present. So, this article will not talk about Windows Media Player 11/10 or even earlier versions. Let's just focus on Windows Media Player 12 and see whether Windows Media Player is the best or not.
Windows Media Player 12 Pros
Play videos, music files, unprotected songs from iTunes library and pictures on your Windows 10/8.1/7 computer with high quality.
Organize video and music files by genre, album, year, artist, rating and more.
Make your playlist with any video or audio file in custom order.
Rip and burn audio from and to CDs.
Basic media managing filters, including reversing, forwarding, rewinding, marking, playback speed adjusting, etc.
Stream and sync media files to a portable device or other Windows 7 computers under the same home network.
Windows Media Player 12 Cons
Windows Media Player 12 stops working and continues crashing frequently.
The latest Windows Media Player version 12 doesn't have many improvements than WMP 11.
The WMP interface needs to be improved.
Require a fast DSL connection to stream videos with Windows Media Player.
Still need to download related codecs to play MKV, MOV and other common video and audio formats.
The free version does not support playing DVDs and Blu-rays.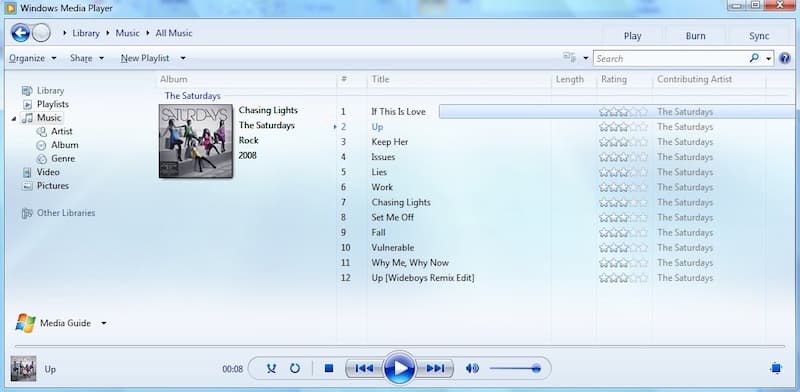 Part 2: Top 5 Windows Media Player Alternatives
If you are looking for Windows Media Player 12 replacements, here're some highly-recommended media player software for Windows and Mac. You can get similar and even better video playback experience.
Top 1: Vidmore Player
Windows Media Player 12 cannot play Blu-ray discs. If you want to get Blu-ray playback, you can turn to Vidmore Player for help. You can get seamless Blu-ray and DVD playback with high image and sound quality. Both DRM protected and unprotected discs are supported. Moreover, you can get smooth playback of video and audio files. There is no need to download extra codecs or plugins. The Vidmore Player internal format support is powerful and reliable.
Watch Blu-ray and DVD movies with HD image quality and lossless sound effects.
Play all types of video and audio formats, including 4K UHD and 1080p/720p HD videos.
Advanced audio encoding technologies (Dolby, DTS, AAC, TrueHD, etc.).
Control multimedia playback with video/audio tracks, subtitles, screen size, audio channel, image effects and more.
Work with Windows 10/8/7 and Mac computers.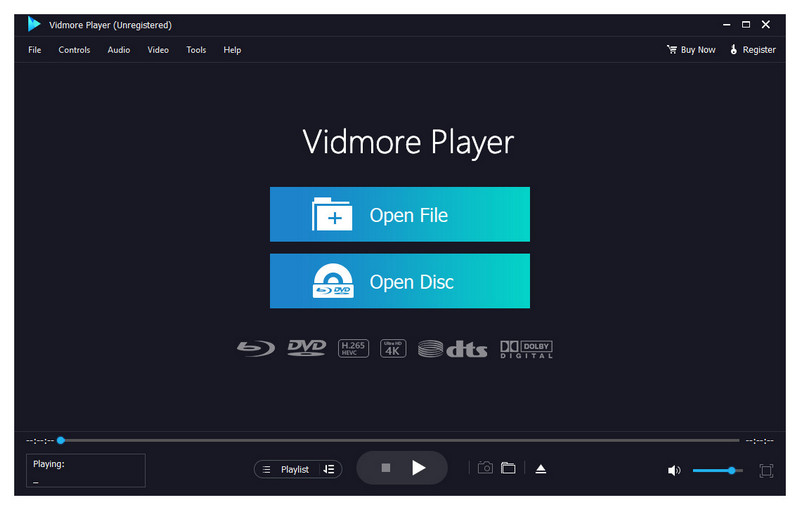 Top 2: VLC Media Player
VLC Media Player is a free Windows Media Player 12 alternative for Windows, Mac, Linux, iOS and Android. You can play most video and audio files for free with VLC Media Player. As for DVD and Blu-ray playback, only unprotected discs can be played here.
Pros:
Edit, convert and record desktop videos with multiple features.
Personalize video and audio playback for multiple devices.
Cons:
Many advanced features are hidden due to the overwhelming interface.
Need to download codecs to play some unsupported formats.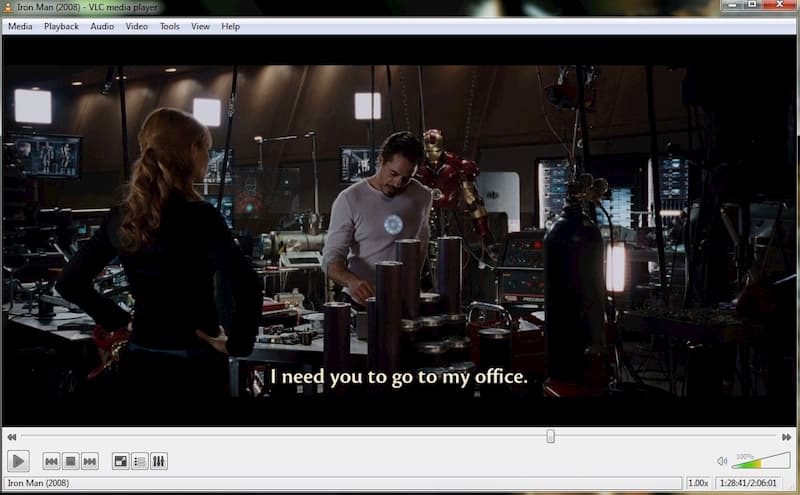 Top 3: QuickTime Player
QuickTime Player can be your free Windows Media Player for Mac alternative. It is a pre-installed program that can play media files and record screen video on all Mac computers. No steep learning curve or virus. You can play videos on Mac with QuickTime Player with ease.
Pros:
The Mac media player exists on your computer already. There is no need to download any third-party app.
Play common media files and iTunes purchases.
Cons:
QuickTime Player for Windows is not as good as its Mac version.
Cannot work with common subtitle files.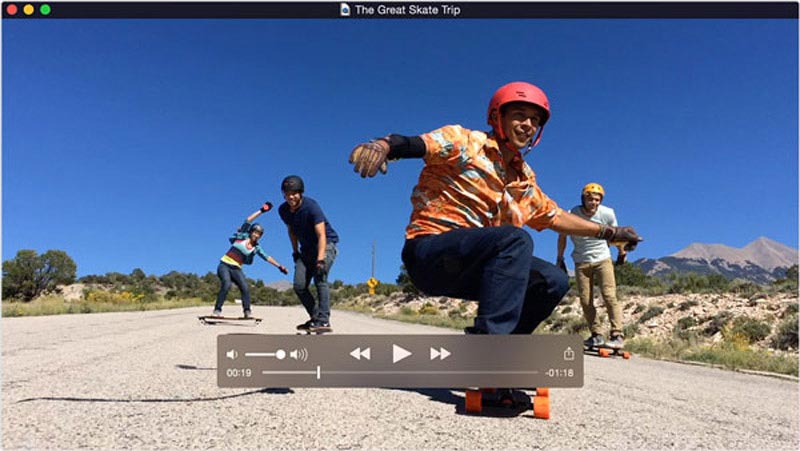 You may want to fix QuickTime not Working on Mac.
Top 4: GOM Player
You can use GOM Player to open most common video and audio files for free. Moreover, the Windows Media Player 12 Windows 10 alternative supports 360-degree VR videos. You can use your mouse or keyboard keys to watch a video in 360 degrees around. Of course, there are also many other filters that can control video playback.
Pros:
Play most common media files and partially downloaded files.
Adjust the playback speed and video effects.
Cons:
The DVD playback feature needs to be improved.
GOM Player connects to the Internet on the startup by default.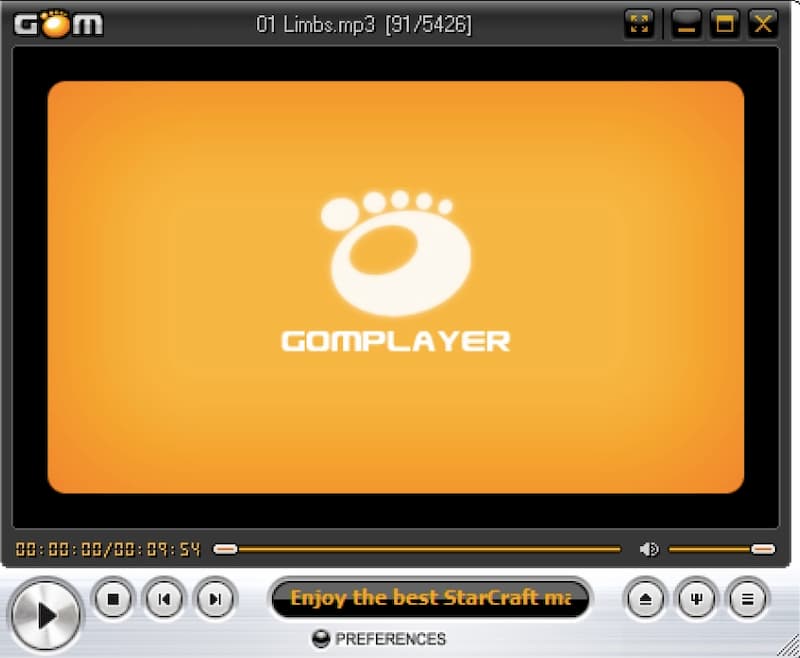 Top 5: Foobar2000
Foobar2000 is a free audio player for Windows. Compared with Windows Media Player 12, Foobar2000 requires less memory space. Moreover, you can convert audio and use music tagging on Windows 10/8.1/8/7/Vista/XP for free here.
Pros:
Play music and add metadata for free on Windows.
Get gapless playback with Foobar2000.
Cons:
Foobar2000 has an outdated interface.
Some advanced playback features are not friendly to beginners.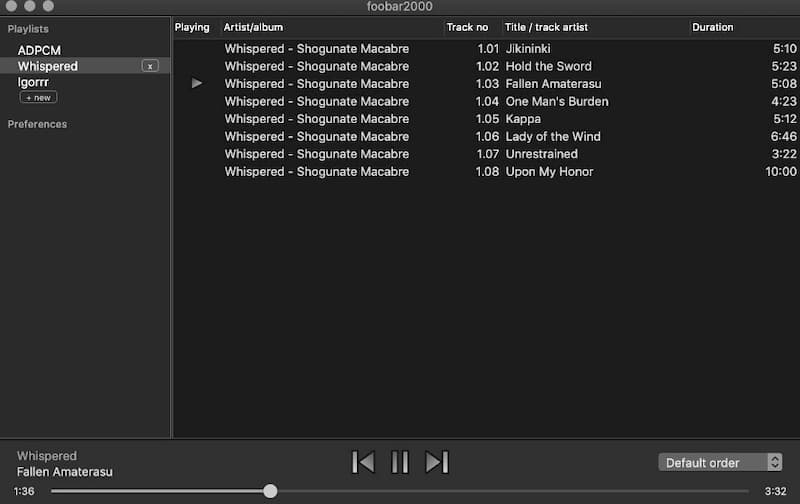 Part 3: FAQs of Windows Media Player
How to fix Windows Media Player has stopped working error?
Open your C drive. Choose programData followed by Microsoft, Windows and DRM cache in order. Open the DRM cache and delete the contained files. Place new licenses into it. Later, you can restart the program to see Windows Media Player not working is fixed or not.
How to fix Windows Media Player freezing in full screen mode?
Update your graphics card driver first. Hold and press the Windows and R keys on your keyboard. Type devmgmt.msc in the text box. Later, press the Enter key to move on. Go to Device Manager and click + to expand the display adapters section. Double click the driver name and then choose the driver tab. Update the driver using Windows. Or you can refresh the Windows Media Player 12 installation to solve the problem.
What to do when Windows Media Player crashes?
Open the Control Panel. Choose View All to find a trouble shooter. Run this troubleshooter to troubleshoot Windows Media Player library and settings. Click Apply the fix in the new popup. Reboot your Windows computer and reopen Windows Media Player. Now Windows Media Player should work properly.
Windows Media Player 12 still exist and is available on Windows 10/8.1/7 only. For other Windows and Mac users, you can try the above media player alternative instead. You can open more video and audio formats. The Windows Media Player not working or keep crashing issues can be bypassed as well. If you want to get lossless DVD and Blu-ray playback, just try Vidmore Player. Its free trial is available for all users.