8 Best XviD Players Worth You to Use on Computer and Mobile
"I just got a video file storing an important meeting, but it was an XviD file and my computer cannot open it, I need an XviD player and does anyone have good suggestions?" An XviD file is encoded with XviD codec. To be honest, it is not a video format, such as MP4, but a program used to compress and decompress video to MPEG-4 ASP. That is why most video players do not support it. This post will share top 8 best XviD players for your computer and mobile device.

Part 1: Top 4 XviD Players for Computer Package
Top 1: Vidmore Player
Today, more and more people have more than one device, who are called multi-device users. For instance, some people are using PC at workplace and macOS at home. Therefore, cross-platform is an important element for the best XviD player. That is why Vidmore Player appears on the top of our list.
Main Features of the Best XviD Player
Play XviD and other video and audio formats without extra codec.
Support playing DVD, Blu-ray, ISO image files as well.
Available to Windows 10/8/7 and Mac OS X.
How to Play XviD File on PC
Step 1: Open an XviD file
Launch the best XviD player as long as you install it on your PC. There is another version for Mac. Then you have two ways to open your XviD file. Click on the Open File button in the home interface, find the video in the open-file dialog and open it. Alternatively, you can trigger the open-file dialog from the File menu.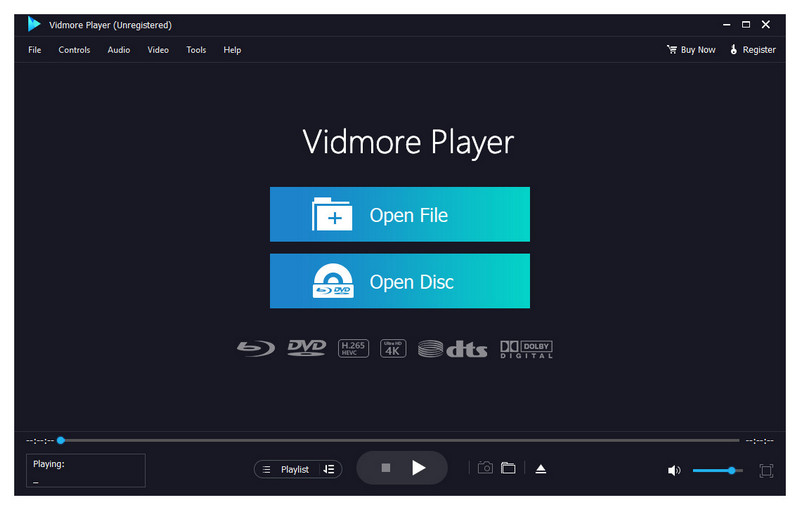 Step 2: Control XviD playback
After the XviD file is loading, it will begin playing in the main interface. There are some buttons at the bottom to help you control the playback quickly, such as fast forward, rewind, pause, play, stop and more. At important frame, press the Camera icon and it will take a snapshot. If you want to get more advanced controls, the top menu bar is here.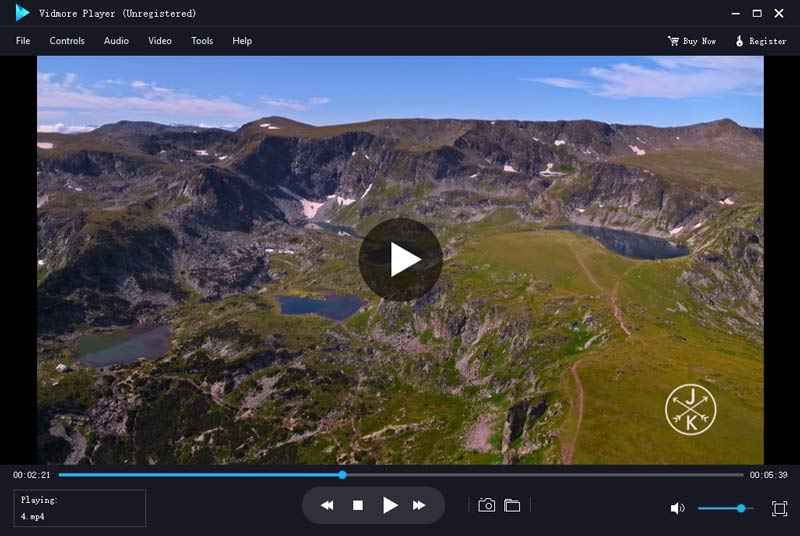 Top 2: XUL Player
XUL Player was developed and released by Mozilla, so everyone can use the XviD player for free. Moreover, it lets you manage multimedia files on your computer and external devices easily.
Pros
Free to use.
Take screenshots while playing.
Play dual videos at the same time.
Cons
It is not available to Mac.
It is large and take space and CPU.
Top 3: KM Player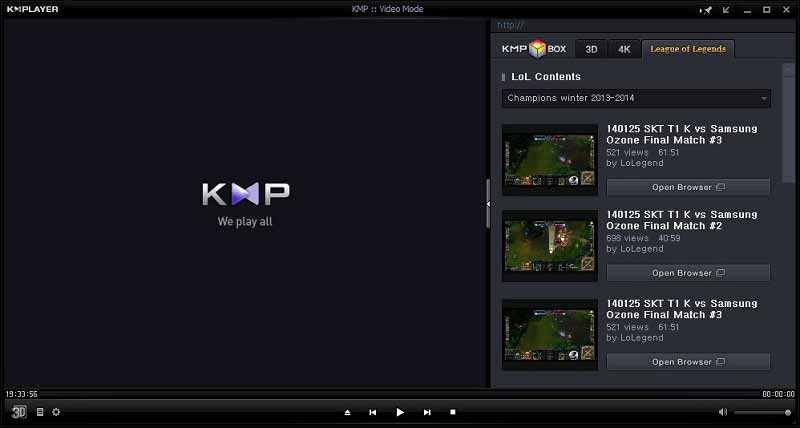 KM Player is also a free XviD player launched by a Korea software company. It contains a large pack of codecs, so you can play XviD and other videos easily. Moreover, the website offers more codecs.
Pros
Play videos for free.
Support a variety of video formats.
Offer extensive custom options.
Cons
The installer contains OpenCany and extra software.
The Mac version is still in beta.
Top 4: GOM Player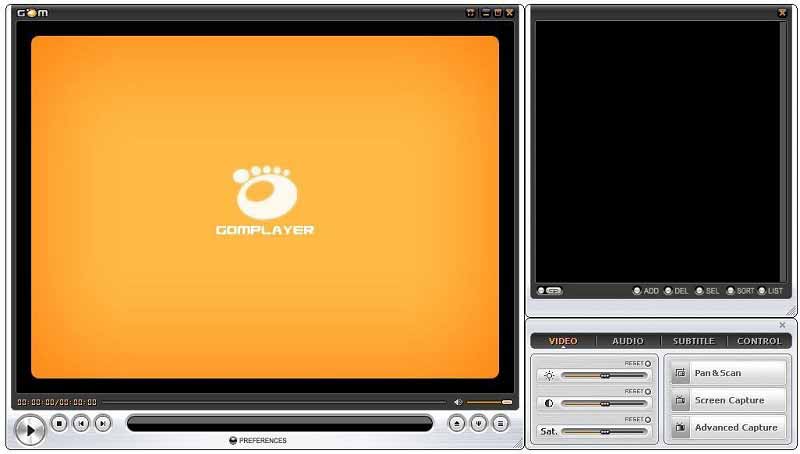 GOM Player is another XviD player for both PC and Mac users. Moreover, it provides two versions, a free one and a plus one. If you just want to watch an XviD file, the free version is enough.
Pros
Play majority of video formats.
Contains XviD codec.
Allow you to adjust screen size and ratio.
Cons
The advanced features are only in plus version.
Part 2: Top 4 XviD Players for Android and iPhone
Top 1: VLC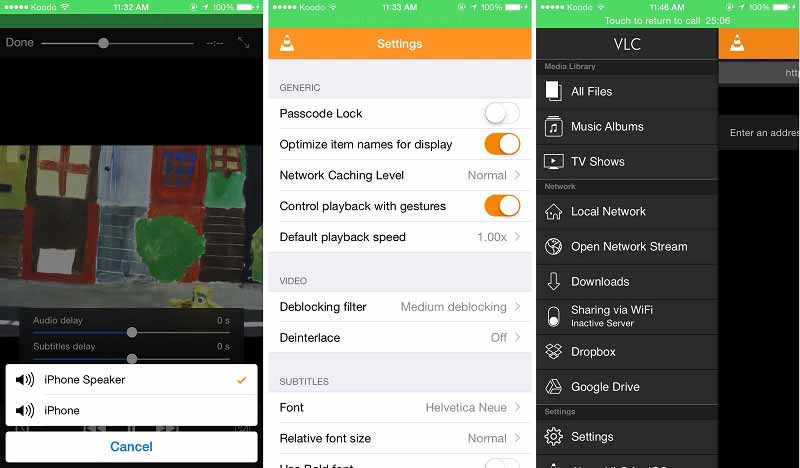 Be default, VLC is an open-source XviD codec player for computer, but now the team released an app for iPhone and Android respectively. That makes it the first choice to play XviD video files.
Pros
Free of charge.
Support plentiful codecs.
No ads or other limit.
Cons
The configuration is complicated.
It does not support all XviD files.
Don't miss: Complete Tutorial to Fix VLC Won't Play DVD on Windows 10 and Mac
Top 2: Playable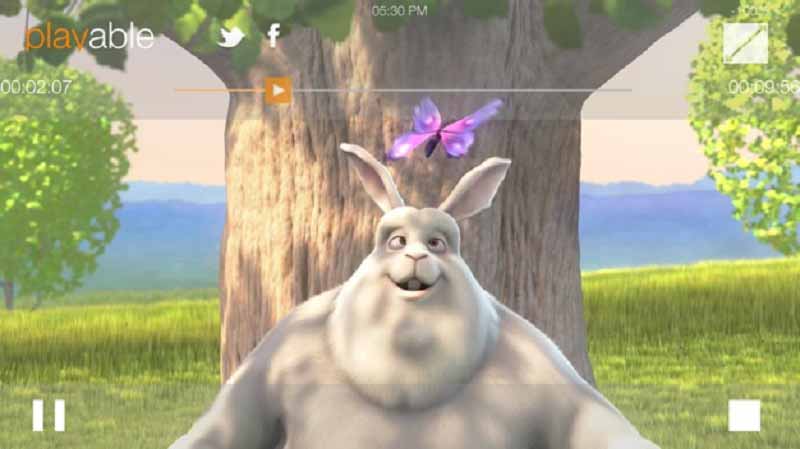 As its name indicated, this XviD player is able to play most video formats, including XviD, MP4, MKV, MOV, etc. Moreover, it also lets transfer video files through Wi-Fi, DropBox, FTP and more.
Pros
Free to download.
Available to iOS 6.0 and above.
Support extensive languages.
Cons
It is not compatible with Android.
Top 3: BSPlayer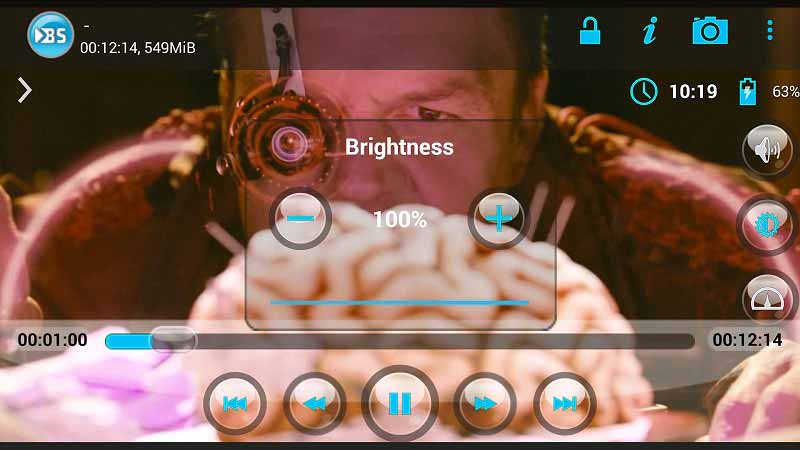 BSPlayer is an XviD player app for Android users. In addition to XviD, it also supports a lot of video file formats. If you do not like the default video player, it is a good alternative solution.
Pros
Exchange free features with ads.
Improve performance with multi-core.
Support playlist.
Cons
There is no way to remove ads.
The update is too frequent.
Top 4: RockPlayer2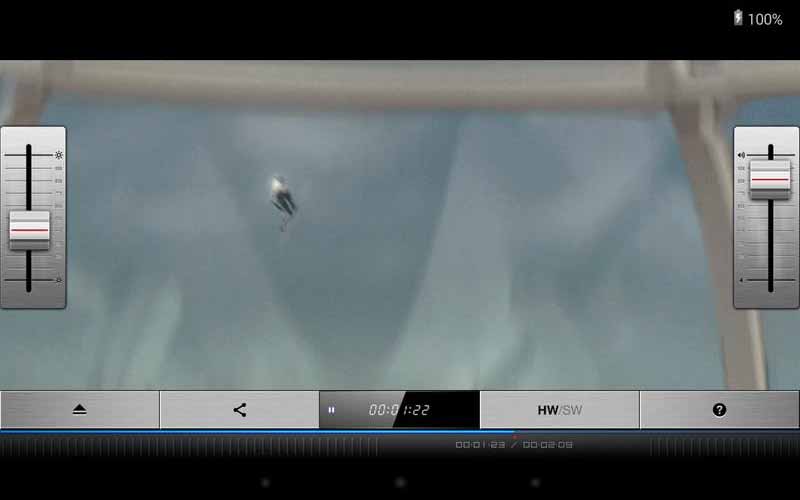 RockPlayer2 will turn your Android phone into an XviD player device and give you great experience. Users can control the video playback with fingers and gestures. Plus, the big buttons are user-friendly.
Pros
Support 4K Ultra HD.
Lossless playback.
Search for subtitles automatically.
Cons
It may crash when playing videos.
The controls are limited.
Part 3: FAQs about XviD Player
How to use the XviD Codec?
XviD codec is not independent software, but supplement for media players. VLC, for example, supports XviD codec. After you install the codec, you can enjoy XviD with your media player.
How to convert an XviD file?
You have two ways to convert an XviD file. The easiest way is to find an online converter, such as Convertio's XviD converter. Alternatively, you can try a desktop video converter.
Why my video player cannot open XviD?
If your video player does not contain XviD codec, it cannot decode XviD files. You have to install XviD codec or another video player supports XviD files.
Conclusion
Now, you should master at least top 8 best XviD players for Windows, Mac, iPhone and Android. Some of them are free to use, such as VLC. Others need some payment. If you are looking for the best software, we suggest you to try Vidmore Player. It does not require extra codec to play videos. More problems? Please feel free to write them down below this article.