How to Play DVD Content on Mac and Windows with DVD Player Software
DVD can bring you more than you cannot get from video streaming and torrents.
It can help you find a certain film that is unavailable on the main streaming services and own the disc forever without worrying about the disappearance after a subscription cancellation.
However, it is not smart to play massive DVD movies with a heavy portable DVD player, because you have to move it from one room to another when your display screen moves.
That's why many people choose to play DVDs on a Windows or Mac computer with DVD player software.
Here is what we shall talk about, how to watch a DVD on Windows 10/8/7 and macOS Monterey and before with the best DVD player applications, whether you have a DVD optical drive or not.

Part 1. How to Play a DVD on Mac and PC from Any Region (Ultimate Solution)
Whether you are running a Windows or Mac computer, there is a built-in DVD player application that can open DVD movies. However, that is not the best choice, because they can only play DVD movies from the same region codes as the DVDs.
To play a DVD from any region without limits, the first way to play a DVD video on computer is using an ultimate DVD player, Vidmore Player.
Vidmore Player is an easy-to-use DVD player application for Windows and Mac computer. It can play any DVD type like DVD-ROM, DVD-R, DVD+R, DVD-RW, DVD+RW, DVD-RAM, DVD-DL, etc., from any region. What's more, without a DVD optical drive, it can open the DVD folder and ISO file directly on computer.
You can benefit from the best DVD player software:
Play DVD/Blu-ray disc, folder, and ISO files on PC and Mac.
Play over 300 digital media formats including 4K movies.
Create your DVD playlist for easy navigation next time.
Offer feasible playback control of effects, subtitles, audio tracks, and more.
Take screenshots of your favorite scene while playing a DVD.
Compatible with Windows 10/8/7 and macOS.
Here's how to get started:
Step 1. Free download this DVD player software on your computer. It supports both Windows and Mac versions, and you can download whatever based on your computer OS.
This software is compatible with the first ARM-based system on a chip, Apple M1, on the MacBook Air (M1, 2020), Mac mini (M1, 2020), and the MacBook Pro (13-inch, M1, 2020) and you can download it on your Mac computer freely
Step 2. Insert a DVD disc into your DVD optical drive, and connect the optical drive to your computer. (No optical drive? Play DVD videos here.)
Launch this player after successful installation. Click the Open Disc button and this player will detect your DVD movies (DVD disc, folder, or ISO file) on this computer automatically.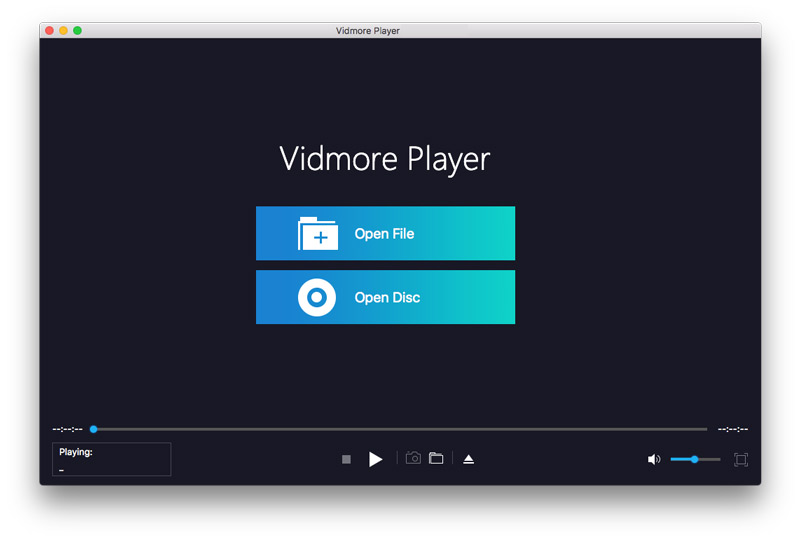 Step 3. After that, the DVD menu will display on the screen.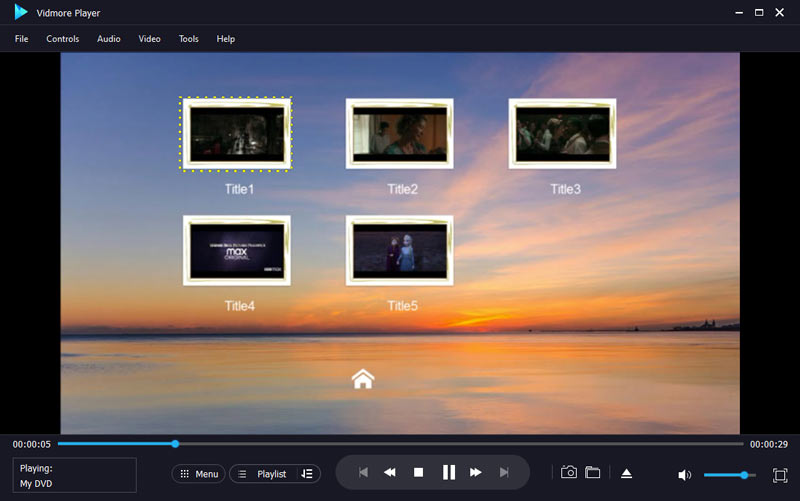 Choose the DVD chapter or titles you want to watch, and click it to start playing the DVD movie.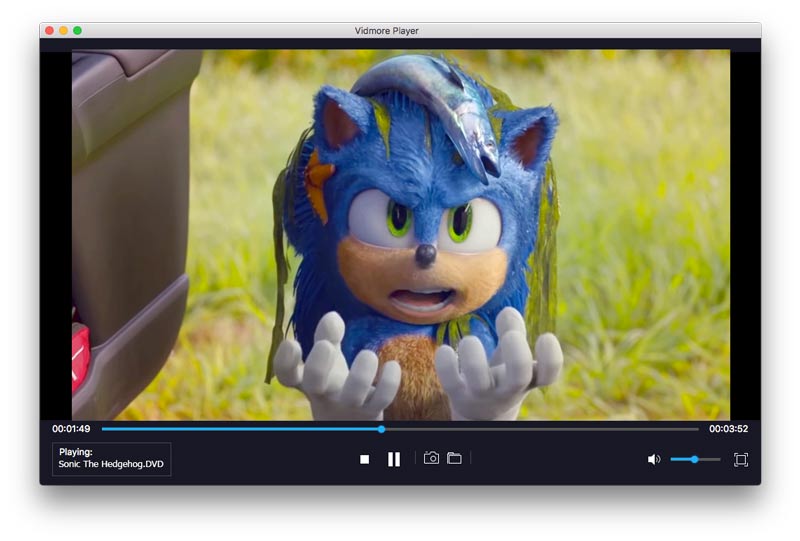 While playing the DVD movie, you can control the playback effect (subtitle, audio track, effect, ratio, and more) through the menu at the top bar.
Part 2. How to Play a DVD on Windows 10/8/7 via Windows Media Player
Can Windows Media Player play DVDs?
Yes.
Windows Media Player can play audio CDs, data CDs, and data DVDs that contain music or video files You can also play video CDs (VCDs), which are similar to DVDs, although the video quality isn't as high.
To play a DVD on Window Media Player smoothly, you should have a DVD drive and a compatible DVD decoder installed on your Windows computer.
Note: DVD playback support on Windows computers is only available for Windows 7.
Now, let's follow the steps below to watch a DVD on Windows computer via Windows Media Player.
Step 1. Insert the disc you want to play into the DVD optical drive on Windows computer. If your laptop does not have a built-in DVD optical drive, you should buy an external DVD optical drive to insert the disc.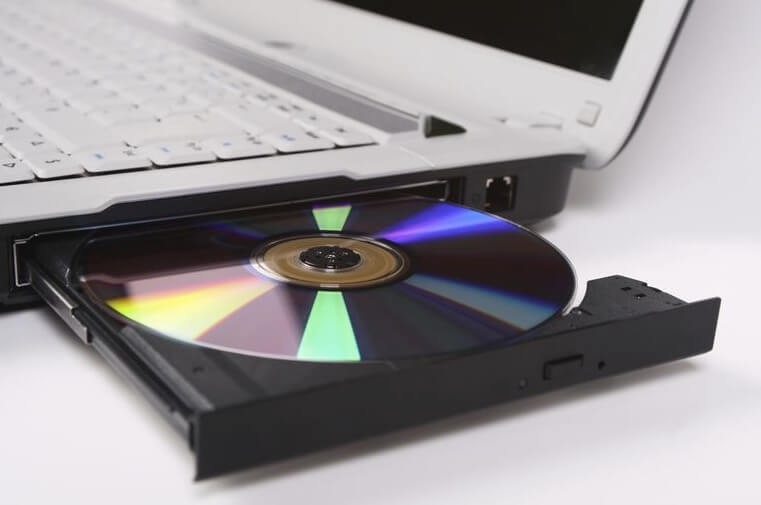 Step 2. Run Windows Media Player, and then the disc will start playing.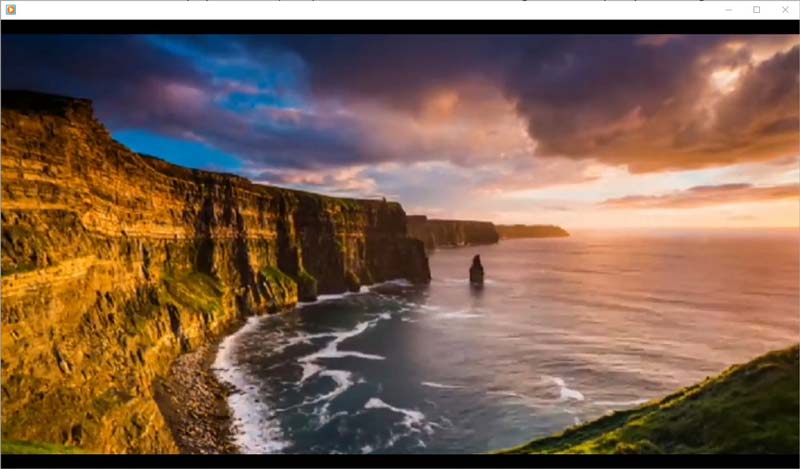 If you want to play a disc that is already inserted, just open Windows Media Player, and find Player Library, select the disc name in the left navigation pane. All the DVD chapters and titles will be displayed. Just choose the DVD title or chapter and click the Play button on the right side to start watching a DVD video.
There are some users who complained that Windows Media Player does not play DVD. The reasons and solutions to that problem is another story. Check it here.
Part 3. How to Play a DVD on Mac with DVD Player App
Can I play DVD on MacBook?
Yes, you can.
Apple also offers a free built-in DVD player application for its users. DVD Player is the DVD movie playback program on Mac computer.
You may be interested in more free DVD player software for Mac computer.
The steps of playing a DVD on Mac via DVD Player are similar to those on Windows with Windows Media Player.
Just insert a disc into your Mac computer, and the DVD Player app starts playing the disc.
Mac does not play an inserted DVD disc? Just press the Space bar after the disc is recognized.
What's more, DVD Player can also open the DVD folder stored on your Mac.
Open DVD Player on your Mac, choose File, and select Open DVD Media.
Then navigate the DVD folder (VIDEO_TS folder), choose the DVD movie file and click Open to watch the DVD movie on Mac.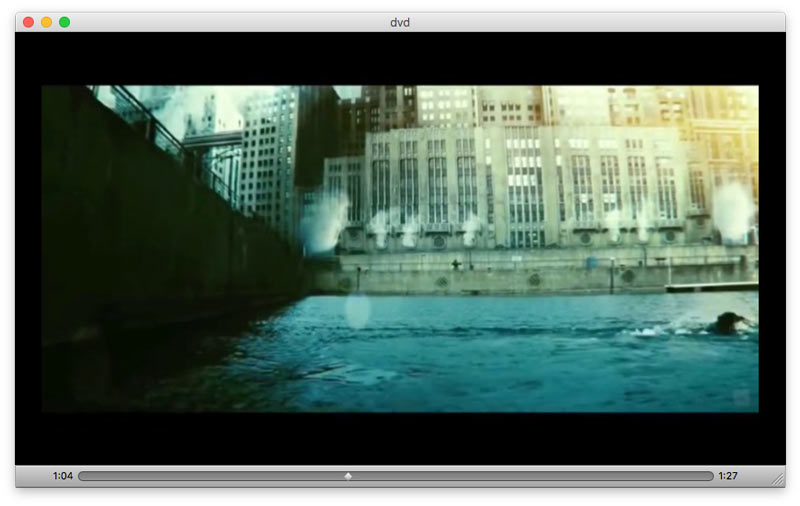 Due to copyright protection, you cannot take a snapshot of your DVD video while watching it.
Note: Like Windows Media Player, DVD Player on Mac cannot play ISO or DVD folder. To play ISO or DVD folder, you will need an ISO player.
Part 4. How to Play a DVD Without DVD Optical Drive
No matter what computer you are running in, a laptop or desktop, you will need a DVD optical drive to read the DVD disc.
However, for the sake of thinness and lightness, many laptops (HP, Samsung, Apple, etc.) tends to remove the optical drive from their designs and develops the external hard drive (e.g. Apple USB SuperDrive).
You might be wondering:
Can I watch a DVD movie on Mac or Windows without an optical drive?
We have a straight-up YES for this.
To get rid of the optical drive and DVD player, you need to extract the digital files from DVD with a DVD ripper.
Vidmore DVD Monster is a professional DVD ripping software, which can convert DVD movies into a DVD folder, ISO file, and other 300 digital formats (MP4, MOV, WMV, AVI, MKV, WebM, 3GP, etc.,) for opening on Windows, Mac, iPad, iPhone, Android, and other players.
Know the detailed steps here to rip DVD to MP4 for playing on Windows and Mac without an optical drive.
Part 5. FAQs of Playing a DVD on Mac and Windows
Why can't I play DVDs on Windows 10?
Microsoft has removed the built-in support for video DVD playing on Windows 10 PC. You can download a Windows Media Player alternative to watch the DVD content on Windows 10.
Can I make my Mac DVD Player play a DVD from a different region?
To play a DVD, the region code of the DVD must match the region code of your DVD drive. If the region code is different, you have to change the code for the drive. To be clear: You can set the region code for your DVD drive only 5 times. To play a DVD from any region smoothly, you need a region-free DVD player for Mac.
What DVD players play in all regions?
Many DVD hardware players can play DVDs from all regions. What's more, you can download the DVD player software (e.g. Vidmore Player) to play DVDs from any region.
Conclusion
DVD carries more moments for many of you. Compared with spending 1 hour surfing the Internet to find a movie for watching, playing a DVD video you want comes to be more pleasant. This post tells the ways of watching a DVD on Windows and Mac computer with the best DVD player software. Both Windows and Mac offer DVD player applications for users to open a DVD directly. However, for some reasons, the built-in DVD players come with some limits. To remove those limits, you also offered an ultimate DVD player. What's more, you can copy DVDs to the digital files on a hard drive so that you can open them on more players without an optical drive.
What is your favorite DVD movie?
What is the best DVD player you have used?
Do not hesitate to share your ideas with us by leaving your comments below.