Top 3 AAC to AVI Converters You Can Navigate With Ease
To save space, audio files saved in AAC format use lossy compression. Primary applications include digital broadcasting (such as television and radio) and online streaming. AAC is superior to MP3 in file size compression while maintaining a sound quality comparable to uncompressed audio. Unfortunately, it can't save media like videos, captions, or streams. Because of this, converting a video format like AVI is essential. Below, you'll find some of the best AAC to AVI converters, both online and offline.

Part 1. Best Way to Convert AAC to AVI
Vidmore Video Converter is the converter to use if you want to convert AAC audio to an AVI file most reliably and securely. It is a piece of software accessible on computers running both Windows and Mac operating systems. Utilizing this tool will most certainly assist in providing the highest possible audio and video quality for your clip. Vidmore Video Converter has a part that can convert between a total of two hundred different audio and video formats. You can find this area in the program's main menu. Users also can modify the frame rate, channel, and bit rate of their files according to the requirements of their projects. And they can do it without lowering the standard in any way.
Furthermore, this program saves you time since it transforms several file types quickly. It also includes a toolkit where users may alter their media files by compressing, trimming, and cutting. Comply with the steps outlined below to get this helpful resource. Converting from AAC to AVI is covered in the procedures that follow.
Step 1: To complete the installation, click the icon indicating that a free download is available. Launch the Vidmore Video Converter at this time.
Step 2: On initial startup, the program provides the user with a selection of tabs and buttons. To add AAC files to your collection, and choose Add files or the Plus symbol.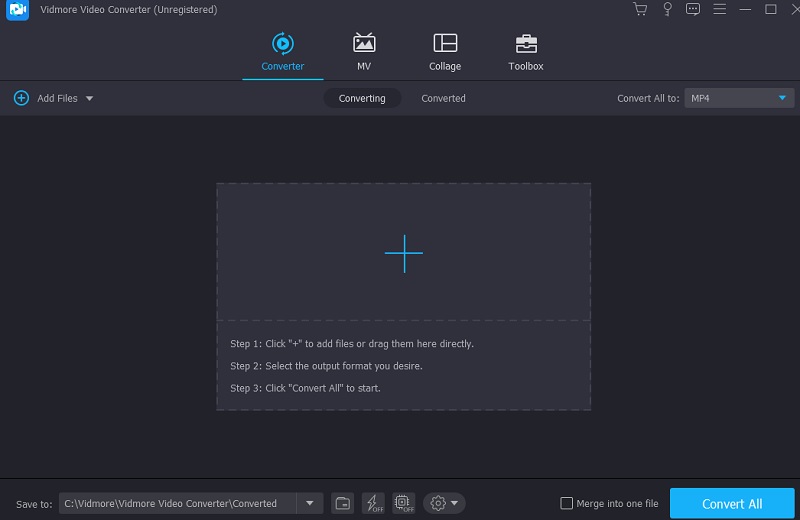 Step 3: After uploading the AAC file, pick a new format. Train's Profile arrow helps get there. Sections follow. You may see the video in its original format from the Video menu and the AVI format.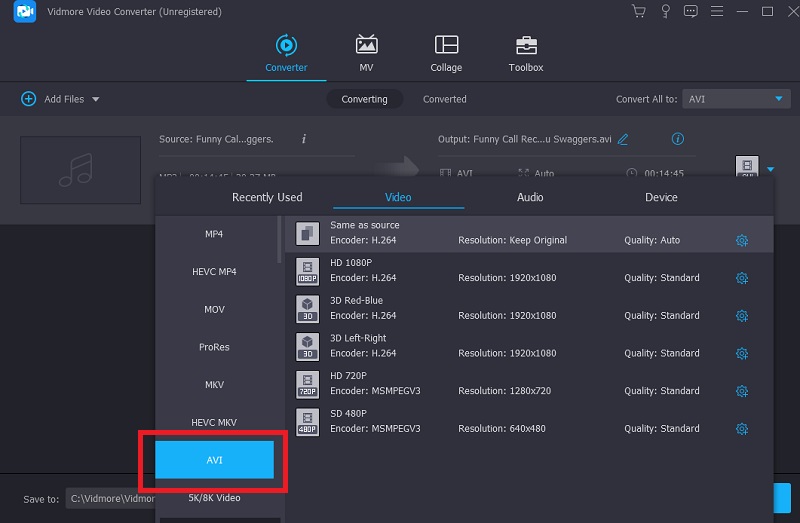 Choose Settings from the menu that will appear after clicking the AVI box in the display's top right corner. It will let you adjust the overall product quality. It is possible to alter not just the frame rate but also the bitrate and the resolution. When you are ready to convert it, choose the Create New option from the drop-down menu.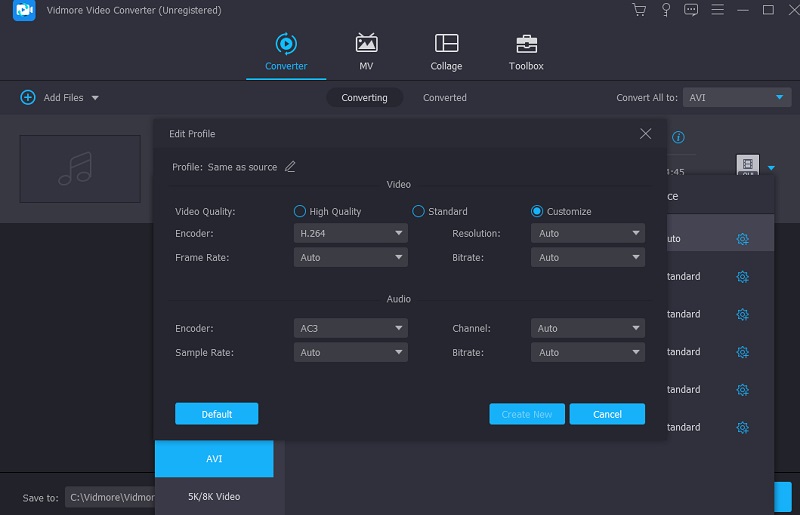 Step 4: Proceed to the bottom of the display's user interface, where you will notice a button labeled Convert All. Clicking this button will put a stop to the procedure. Select it with the mouse. If you continue this manner, it will transform the AAC file into an AVI file format in an irreversible manner.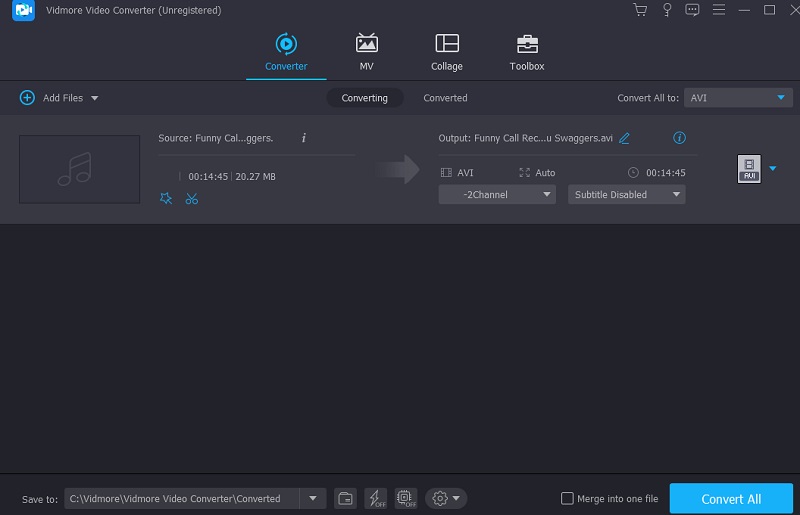 Part 2. Other Ways to Convert AAC to AVI
1. Vidmore Free Video Converter
Suppose you want to convert AAC files to AVI in a less complicated method. In that case, you might put your confidence in Vidmore Free Video Converter to carry out the operation on your behalf. Vidmore Free Video Converter is available free of charge. Even if it is a web-based program, it is an effective technique for converting audio files to video or vice versa. It does not affect the fact that it is a good way. Because of this, you do not need to be concerned about the safety of giving information to this online software.
Vidmore Free Video Converter may be accessed and used on Windows and Mac operating systems computers. It is compatible with many different kinds of audio and video file formats. In addition, there is no limit placed on the maximum size of the files you may upload using this tool. You are not constrained in any manner whatsoever when it comes to uploading or transcoding your audio. If you follow the steps below, you should be able to utilize the online converter for AAC to AVI files successfully.
Step 1: You may find the launcher on the Vidmore Free Video Converter website. Select the option to convert files that are already on your computer. After installing the opener, you may access the web app.
Step 2: Before choosing an AAC file to use as your source, you must make two clicks in the box labeled Add Files to Convert.

Step 3: After that, pick the Movie menu by clicking the button in the screen's sidebar that corresponds to it. You can work with a wide variety of video file types. Make sure that the AVI file format is chosen from the list of options that can be seen on the right.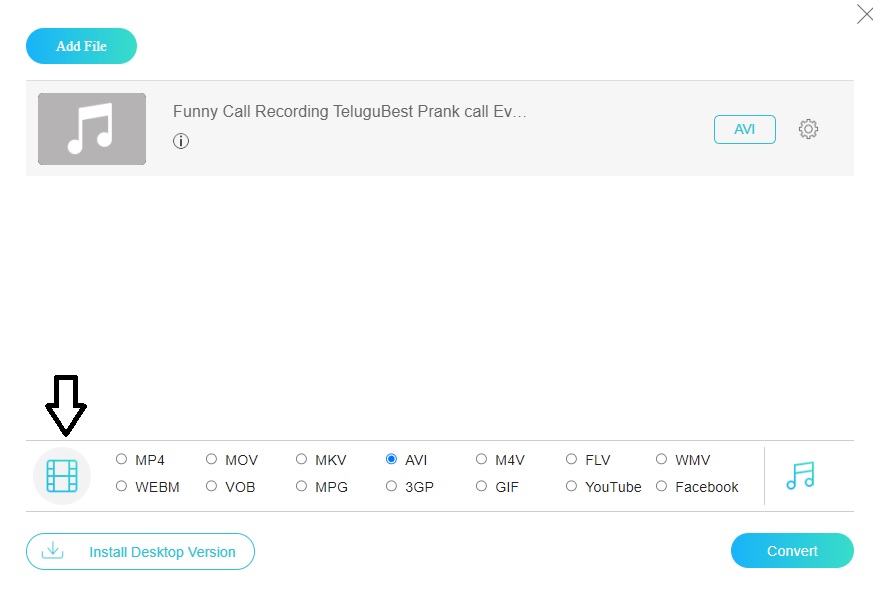 You can adjust the bitrate by clicking the settings button next to the audio. You now have the option to exit the dialog box by clicking the OK button, which is available to you.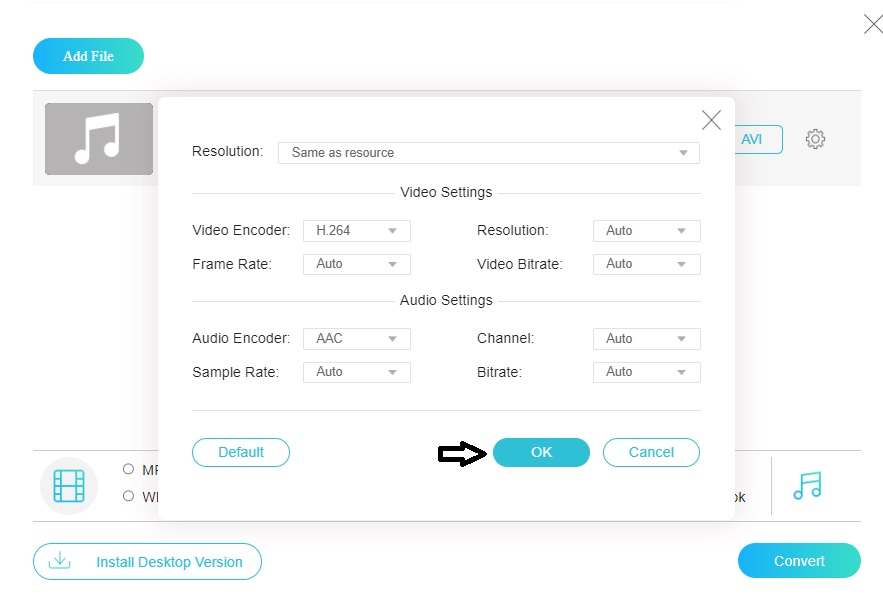 Step 4: Choose Convert from the main menu, and then decide where you want to save the file when it has been converted. You won't have trouble transforming your AAC collection into an AVI video if you use the Vidmore Free Video Converter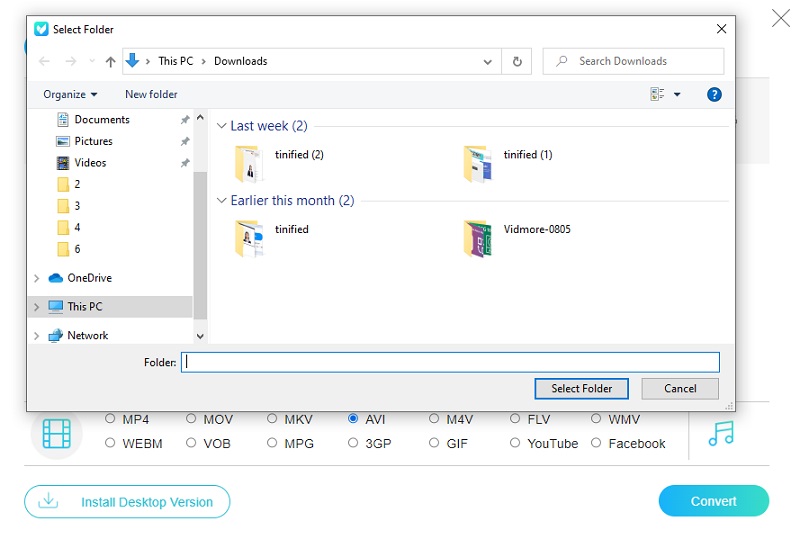 Part 3. FAQs About Converting AAC to AVI
What is good about AAC?
At the same bit rate, encoders for AAC often produce audio that is of more excellent quality than those for MP3. The MPEG-2 and MPEG-4 standards include the Advanced Audio Coding (AAC) format, which ISO and IEC have defined.
When comparing MP3 and AAC, what are the key differences?
When compared to MP3, the file size of an AAC file is much less. That is because AAC utilizes more flexible compression strategies. In addition to the basic format, it also features several auxiliary modules that have been included to make the compression process more effective. As a result, AAC has an overall significantly greater compression efficiency than MP3, which helps contribute to reduced file size while maintaining the same level of quality.
What disadvantage does an AAC file have?
It is a relatively new codec and is constantly being improved. One of the primary drawbacks of AAC is that it may be challenging to use and is incompatible with several different kinds of hardware. A lossless compression format provides a higher degree of quality than AAC, another disadvantage of AAC.
Conclusions
May this article enlighten you on why there is a need for AAC to convert to AVI. You should have no trouble transforming your files if you follow the instructions for the various online and offline converters described above.