Convert AC3 to FLAC Using Feasible Approaches: Online and Offline
Almost all DVD soundtracks take place in AC3 format. Due to its highly compressed nature, this format consumes less space. Apart from that, its sound effect is strictly preserved as the original DVD. Meanwhile, you want to play it on other devices while maintaining its original quality. In this case, you may like to convert it to lossless audio formats such as FLAC. This is not as complicated as it sounds. There are easy ways for you to achieve it. Henceforth, we prepared some of the best AC3 to FLAC converters you might consider using.

Part 1. Convert AC3 to FLAC Without Quality Loss
One of the most recommended programs that produce lossless output conversion quality is Vidmore Video Converter. It is a multi-platform, multipurpose, and feature-rich program that could cater to every user's varied needs. Specifically, it lets you convert media files rapidly with support to single and batch mode. Furthermore, it enables you to edit the audio file itself by cutting, splitting, and even merging several audio files. If you would like to, you can edit the metadata information of a media file either audio or video file. Want to cut straight to the chase? Read along to see the steps on how to convert AC3 to FLAC using this amazing tool.
Step 1. Acquire the AC3 to FLAC Converter
To begin, get the installer of the program. Click any of the Free Download buttons that are provided underneath and have it installed by following the onscreen setup. After that, run the tool.
Step 2. Load an AC3 file
Next, upload the AC3 file that you wish to convert by clicking the Plus sign button. Optionally, press the Spacebar on your computer keyboard to open the file folder. Select and upload your target file.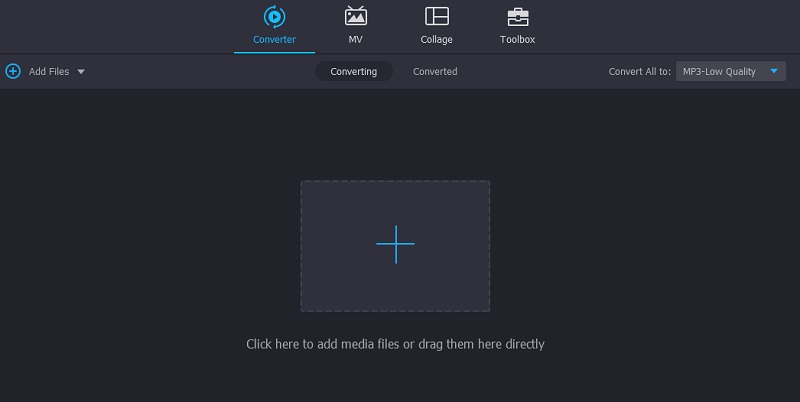 Step 3. Choose FLAC as the output format
This time, open the Profile menu by clicking the drop-down located at the upper right portion of the interface then head over to the Audio tab. On the left section, look for the FLAC format or utilize the search bar to search for the audio format. Select a preset from the available options.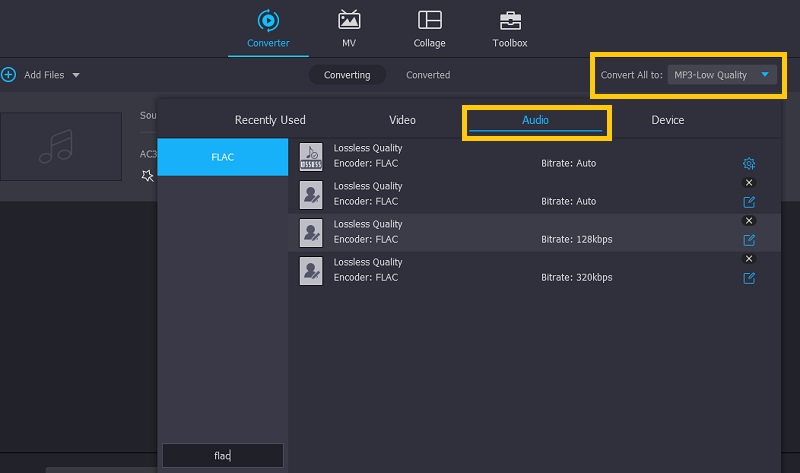 Step 4. Convert AC3 to FLAC
At this point, fold back the menu for the profile. Then, decide which folder to save the converted file. Finally, hit the Convert All button to begin converting AC3 to FLAC.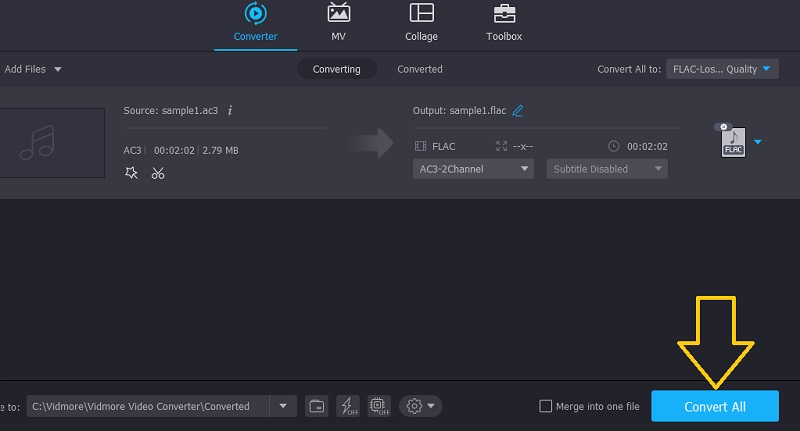 Part 2. Other ways to convert AC3 to FLAC
1. Vidmore Free Video Converter
If you want to convert FLAC to AC3 and vice versa, you can definitely rely on Vidmore Free Video Converter. This is a web service app that you can use for converting audio or video online. With it, there is no need to install except the launcher that serves as the starter to the program. Aside from FLAC, it also supports other audio files including WMA, WAV, AIFF, MKA, MP3, and many others. Likewise, converting files is fast and it also comes with batch mode conversion that can be done in a jiffy. To start using the program, refer to the steps listed below.
Step 1. Go to the Vidmore Free Video Converter website using a web browser and click the Add files to convert button. You will then be guided to download and install the Web Launcher.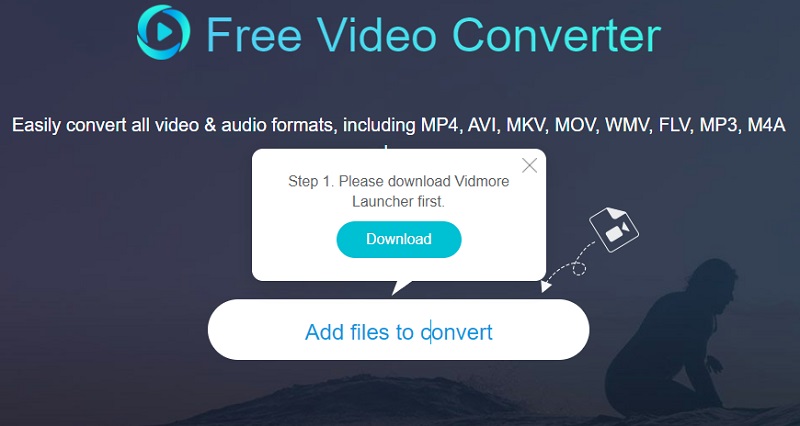 Step 2. When the Launcher starts, a pop-up folder will enable you to upload files for the conversion.
Step 3. Select the AC3 file you want to convert. Then go to the Music selection formats by clicking its icon. From here, tick on the FLAC radio button.
Step 4. Finally, hit the Convert button and it will allow you to select an output folder and the converted file will be created immediately.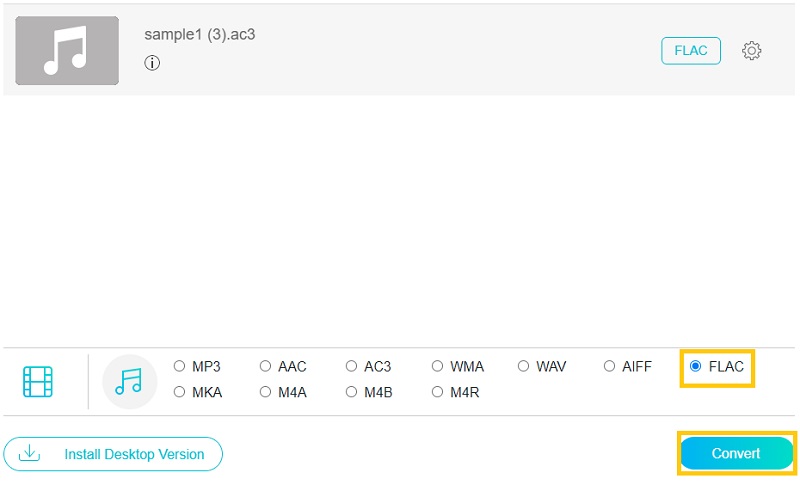 2. Convertio
Convertio is another web application that you can use for converting AC3 to FLAC. It enables input files of up to 100 MB at the same time you can convert 60 files every hour. Aside from that, it also works on any mobile device web browser without any complications.
Step 1. The first thing that you need to do is to access the website using any web browser available on your computer.
Step 2. After that, press the CHOOSE FILE button from the main interface to upload an AC3 file or drag and drop to upload.
Step 3. Now choose FLAC from the format menu and hit the blue Convert button to initialize the conversion task.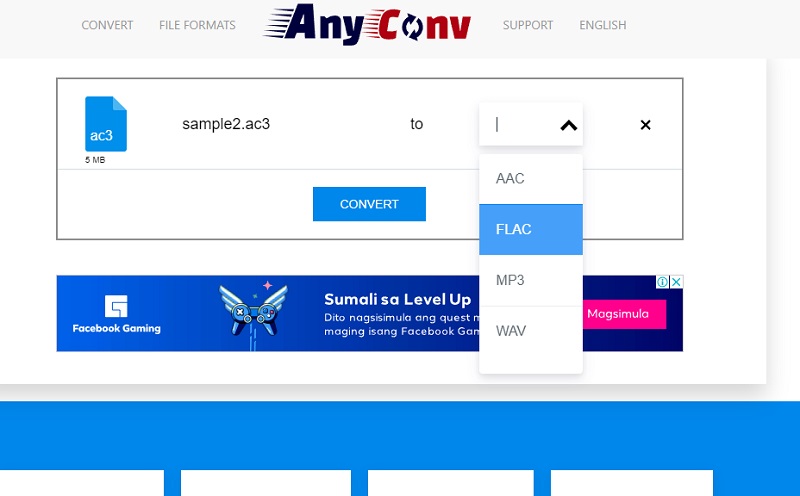 3. Foobar2000
You might also be looking for a CD ripper that will help you extract audio from a compact disk. At the same time, an audio converter that could turn AC3 to FLAC. With it, you can choose to customize the interface according to your preference. Furthermore, it comes with a useful feature that enables you to gain access to its tagging capabilities. If you are interested in using this app, refer to the steps below.
Step 1. Firstly, download Foobar2000 from its main webpage and install it on your computer.
Step 2. Upload a file by clicking the File menu and then select Open. Choose your target AC3 file from the pop-up folder.
Step 3. Now right-click on the uploaded file and click on the Convert option followed by the Quick Convert option. From the dialogue box, select your desired output format. In this case, choose FLAC and click the Convert button to begin converting.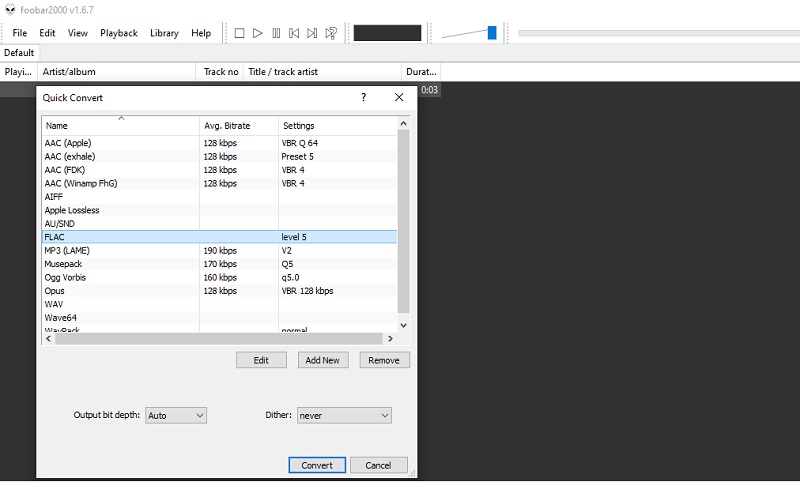 Part 3. FAQs of AC3 to FLAC
Are AC3 files lossless?
AC3 adopts lossy audio compression format as MP3 files. What sets it apart is that it supports multi-channel audio.
Which is better, DTS or AC3?
Depending on the output device, these two audio files could be similar or not. But generally speaking, DTS sounds louder than AC3 files.
Are AC3 and Dolby Digital Plus the same?
Dolby Digital Plus is regarded as Enhanced AC-3 developed by Dolby Labs. The improvements of this digital audio comprise channel count and support a wider range of data rates.
Conclusion
Now you can conveniently play your AC3 files on any of your chosen players by converting them to FLAC. With all the available AC3 to FLAC converters, Vidmore Video Converter quietly delivers in terms of speed and quality conversion. Yet you can choose between various programs depending on your personal liking upon using each program.