How to Convert AIFF to ALAC with High Quality
Since iOS devices are very remote devices, there are times when audio is not being played on that device. And probably one of the main reasons is the compatibility. An AIFF is a type of format that is accessible on Windows devices. On the other hand, if you try to play it on an Apple device, it is suggested to convert it to a format compatible with that device. If you want to preserve the quality of your file even when you have transferred it, learn to convert AIFF to ALAC with the most trusted converters written in this article.

Part 1. Compare ALAC and AIFF
If you are interested in learning more about the similarities and differences between ALAC and AIFF, please see the material provided below.
However, although both the Apple Lossless and the AIFF formats are lossless, one of the primary distinctions is that the AIFF format is uncompressed. In contrast, the Apple Lossless format is compressed. Given that Apple Lossless is compressed, its file size is much less than the file size of AIFF. You can store more information if you have tiny storage space. The smaller the file size, the more information you can store. Suppose you would like to possess lossless audio recordings but have limited storage space. In that case, Apple Lossless is the preferable option.
The compression ratio is the most significant difference between Apple Lossless and the AIFF format. Apple Lossless is a compressed format, while AIFF is an uncompressed format. Even though the compression would have impacted the file size and playing speed, both of these videos are lossless.
Part 2. How to Convert AIFF to ALAC in Easy Ways
There are two tools in this part that are very easy to navigate, and they are guaranteed to help you.
1. Vidmore Video Converter
Vidmore Video Converter is a very comprehensive software that can help you to convert AIFF to ALAC. This software is available on more than one operating system, such as Windows and Mac devices. Aside from that, it can work without an internet connection. Additionally, it allows you to convert audio and videos without limit.
Vidmore Video Converter supports the oldest to the most updated file formats. And this is one of its advantages because users can depend on this tool in whatever format their files have. This program also allows batch conversion. It means you can convert audio or video as much as you want simultaneously. You won't have to convert your files one by one because it will waste your time. What makes it more friendly to users is its ability to enhance your audio or video resolution.
To help you more, here is a reserved tutorial for you.
Step 1: The most critical detail you need to focus on is the proper installation process. To do this, you need to click the Free Download button on the software's main page. After that, permit the launcher to run on your device. Once the installation is complete, you can proceed with adding your file.
Step 2: The next thing to do is to click the Add Files on the left part of the timeline and choose the AIFF file on your folder. Or, if you want, you can click the Plus icon at the center.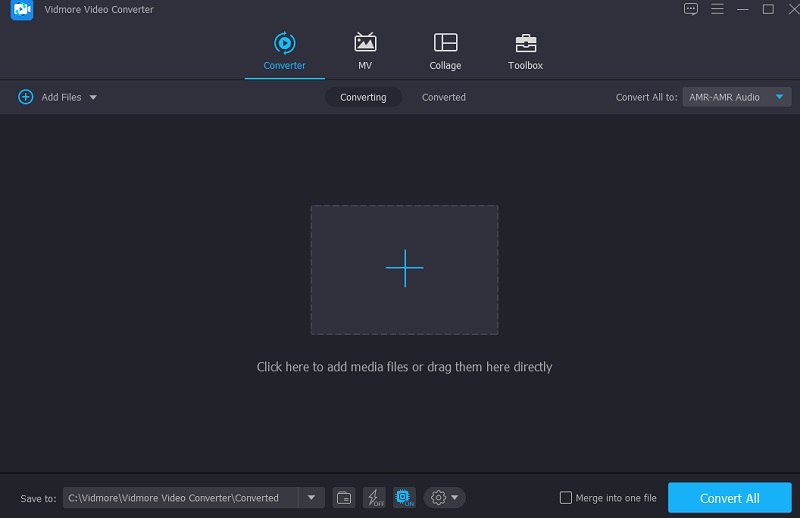 Step 3: After adding the AIFF files to the main window, you may start changing their format. Go to the Profile tab on the right side of the audio's thumbnail to do this. Then, find the ALAC on the Audio tab. Once you see the format, tap it.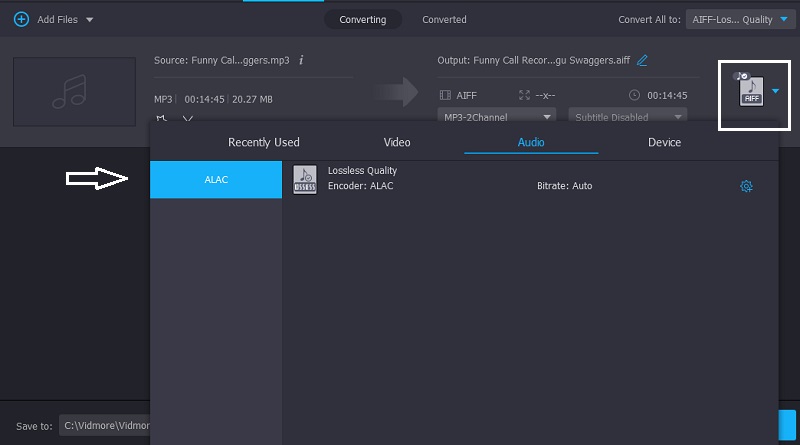 You can also tick the Settings icon on the right side of the format if you want to edit the size and quality of your file. Once you are finished modifying the size of your file, you may click the Create New button below.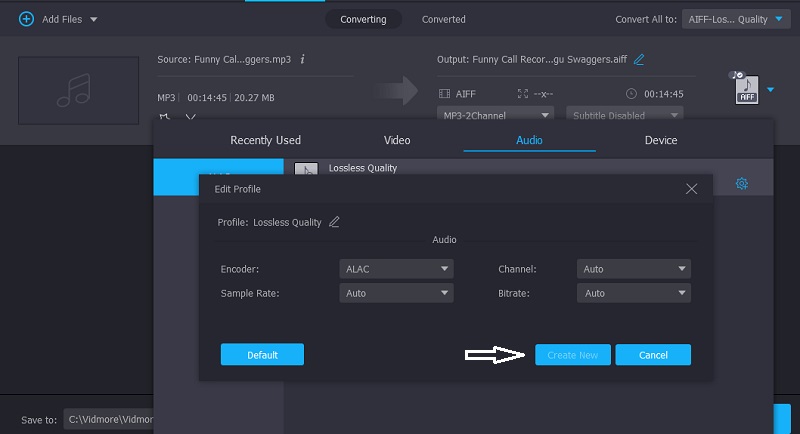 Step 4: After making all the necessary adjustments to your file, you may click the Convert All button at the bottom of the window. And wait for your file to be converted successfully.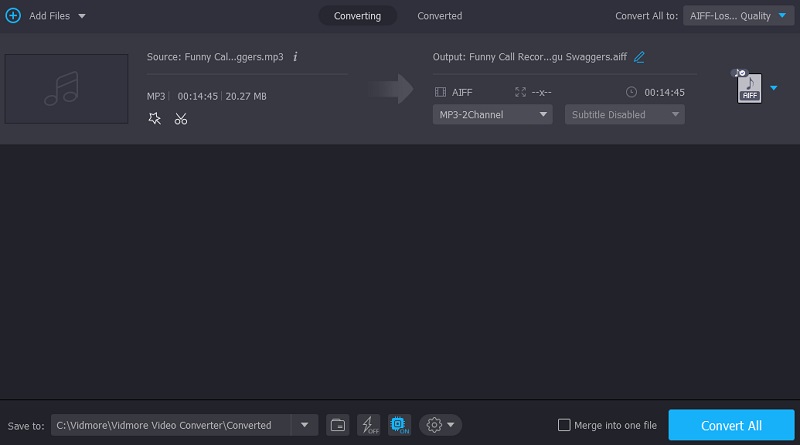 2. FreeConvert
Free Convert, a web-based audio converter, is an excellent option if you seek something similar. You may also convert video clips with this program. When you upload or download a file, this browser-based application offers a selection of file types compatible with the file you are uploading or downloading. OGG, WAV, AAC, M4A, MP3, WMA, and other formats are samples of what you may get on the internet. Even more helpful for consumers is that it translates data in a short amount of time.
It allows you to convert the files you wish to convert more rapidly than before. By contrast, this software has a maximum file size of 1 GB, far more extensive than most. Therefore, if you wish to download a greater file size, you must first sign up for an account on their website.
Step 1: Navigate to the official page using your browser's address bar. Then, select the Choose Files option in the center of the screen.
Step 2: Then, in your folder, choose the AIFF file you require to convert in ALAC. Once the file is on the screen, choose the Convert to ALAC button.
Step 3: While the conversion is being processed, you need to wait for the file to be uploaded.

Part 3. Comparison Between Converters
This comparison chart will show the advantages and disadvantages of different converters.
Features

Accessible on Mac and Windows

Offers editing tools

Converts without limit
| | |
| --- | --- |
| Vidmore Video Converter | FreeConvert |
| | |
| | |
| | |
Part 4. FAQs About Converting AIFF to ALAC
What is the main drawback of the ALAC format?
Like other lossless codecs, ALAC encoded audio produces larger files than lossy formats.
Is ALAC a suitable format?
AIFF is a lossless audio format that, when compared to other audio file formats, produces higher-quality audio recordings. It is also the finest choice for audio recording and broadcasting since the quality of the recordings and broadcasts does not degrade throughout the recording and playing processes. Finally, you can play it on practically all media devices, some of which are natively supported. In contrast, others need the use of an app.
Is AIFF superior to FLAC?
FLAC and AIFF are both audio file formats that you may playback. On the other hand, FLAC performs far better in terms of compression than the AIFF file format. Because it is compression-based, you may use it to produce exact duplicates of CD-ROM files. On the other hand, the AIFF file format is a lossless format.
Conclusions
AIFF, compared to ALAC, is more compatible. However, if your device is a Mac, AIFF is not acceptable. That is why there is a need to convert AIFF to ALAC to make your audio track compatible with your device. And if you will observe the comparison chart, you will see which program offers more convenience. Regardless, these programs will help you to convert AIFF to ALAC.