MP3 to ALAC: Why You Should Convert Your Music Files
MP3 is the standard format for storing audio data because of its compatibility with almost any available media player. To add, MP3 provides reasonably good sound quality, but honestly, it is not the best one. Many people fail to realize that this type of audio format is one of those that belong under lossy compression. Meaning to say, a piece of raw music, when it has undergone the compression process to MP3, makes certain information removed. Even if you can store as many audio files as possible, the downside is that it makes the listener miss some detailed tones in the song's arrangement.
However, if you are an audiophile, you may find MP3 songs bring a bit of discontent to your critical ears. Therefore, you have to find an audio format under lossless compression, such as the ALAC audio file. If ALAC seems unfamiliar to you, keep reading until the end and learn as well the best MP3 to ALAC converters out there.

Part 1. How to Convert MP3 to ALAC
1. Vidmore Video Converter
Without further a do, Vidmore Video Converter is an excellent desktop tool recommended for you. It offers almost any popular file format such as WAV, AAC, FLAC, AIF, and even ALAC. Not only that, this tool provides a toolbox that includes Video Compressor, Enhancer, Rotator, and GIF Maker that is suitable not only for daily but also for professional purposes.Try the tool for yourself and follow these five easy steps with illustrations below to convert MP3 to ALAC audio format.
Step 1. Launch the Vidmore Video Converter
First thing, download the best MP3 to ALAC converter by clicking the buttons below. After the file has been downloaded, run and follow the set-up wizard to install it on your device.
Step 2. Import the MP3 File to Convert
After launching the tool, click the Plus sign icon in the main interface. Another tip, you can simply press the Spacebar on your keyboard, and the software will direct you to the computer folder. Select your file and click Open.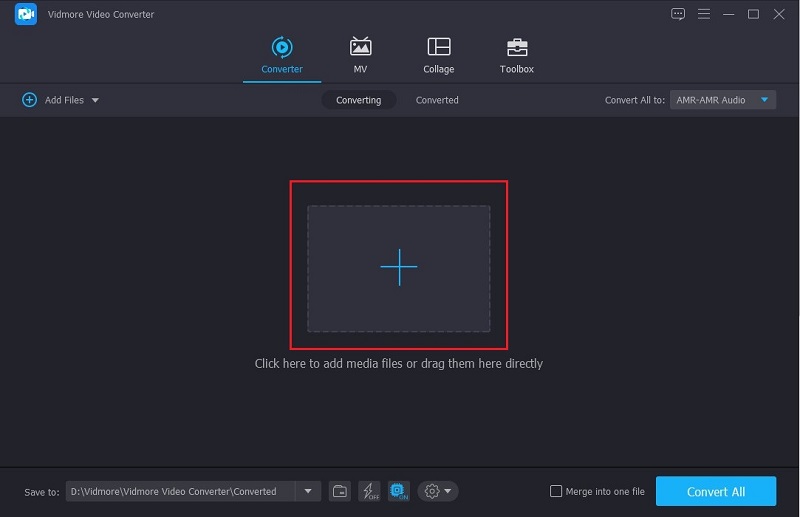 Step 3. Set ALAC as Output Format
When the file is already loaded, drop down the Convert All to tab to select the output format. In the audio category, scroll down up until the final list, and you will see ALAC.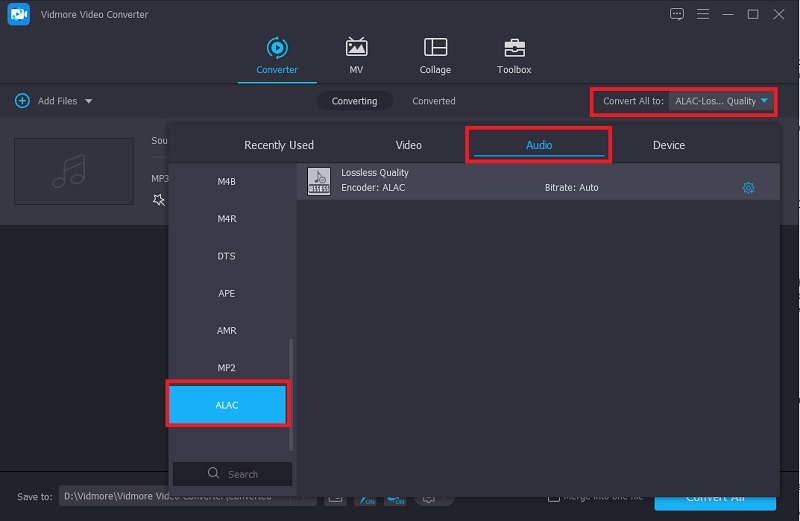 Step 4. Edit The File's Length (Optional)
If you want to shorten your audio file, Vidmore has got you. In the interface, as shown below, click the Scissor icon where the original details of the file are provided. A pop-up interface will appear and start modifying the settings. However, you can ignore this step if you do not intend to edit your music file further.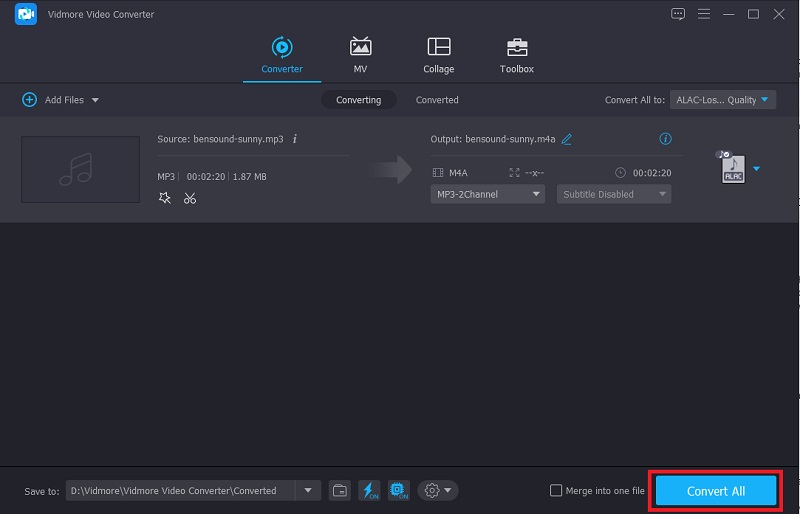 Step 5. Select Convert
To start the conversion process, hit the Convert All button at the low part of the interface. Wait for seconds to finish the MP3 file into an ALAC audio format.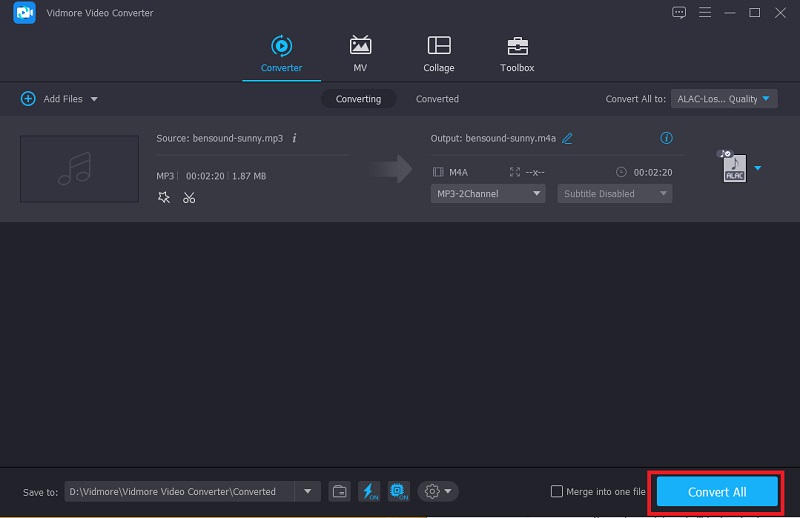 2. Cisdem Video Converter
Cisdem Vido Converter is an offline tool available for Mac platforms with over 300+ supported audio formats. Not only that, this tool can rip files from DVD so you will be able to play them on other devices like TV and modern-day computers. Lastly, Cisdem Video Converter contains a built-in downloader supporting at least 1000 sites over the internet.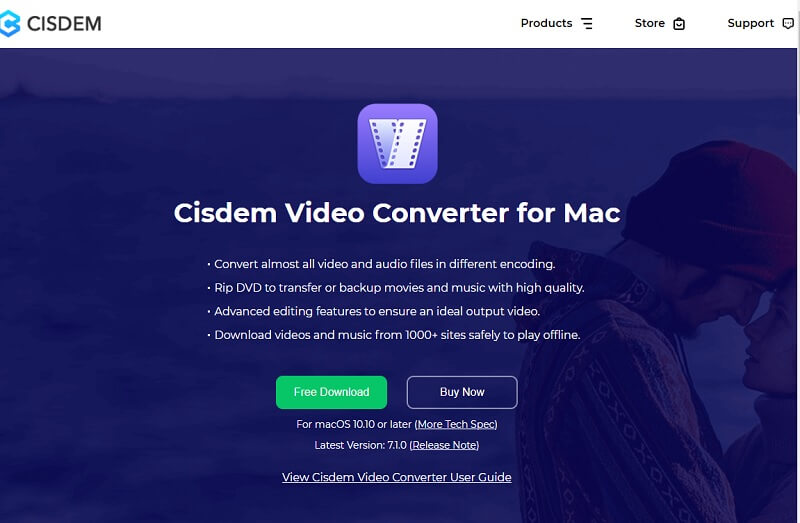 Step 1: From your computer folder, drag the MP3 file on the tool's interface after it has been launched.
Step 2: Select the M4A from the General Audio Tab drop-down menu when the file is added. After that, click the Advanced Settings from the interface to configure the default codec from AAC format to ALAC.
Step 3: Select the Convert button and wait for your file to finish.
3. FreeConvert
If you do not want to install an offline tool, there is also available online software that can help you convert MP3 to ALAC. The FreeConvert tool works with audio files, videos, images, documents, ebooks, archives, and even units. Moreover, you can import the files you wish to convert from multiple locations, such as from google drive and dropbox. Lastly, this web-based tool can hold up to a maximum size of 1 gigabyte.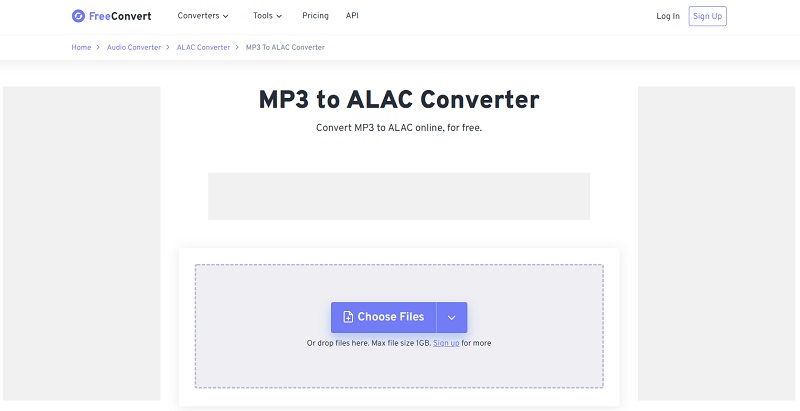 Step 1: On your search engine, type in freeconvert.com/flac-to-alac so you won't need to change the settings and just upload your mp3 files immediately.
Step 2: Click the Choose Files button and upload your mp3 file from its respective location. After that, click the Convert to Alac button and wait for the tool to finish the conversion process.
Step 3: When done, click the Download button to save the file on your device.
Further Reading:
MP3 to FLAC: Four Quick Ways to Convert MP3 Files to M4A
MP3 to AAC: Top 5 Approaches to Convert MP3 File to AAC
Part 2. Comparison Chart Among the Converters
Tools

Vidmore Video Converter

Cisdem Video Converter

FreeConvert
| | | | |
| --- | --- | --- | --- |
| Price | Platform | Distinct Features | Quantity of Supported Audio Formats |
| Free and Premium | Windows and Mac | Has built-in video editor, versatile toolbox, photo collage maker and provides 50x faster conversion speed | Great |
| Free and Premium | Mac | Contains a built-in DVD ripper and downloader | Great |
| Free | Web | Audio files can be trimmed, adjusted in volume, add fade-in and fade-out effects. | Great |
Part 3. FAQs About ALAC Audio Files
What is an ALAC audio file format?
ALAC stands for Apple Lossless Audio Codec. From the name itself, this audio format used to be exclusive for Apple products, but it transitioned to being an open-source format in 2011. ALAC is a lossless compression type that minimizes raw music's file size up to 50 percent without losing its original quality. Moreover, the file extension is the same as the AAC audio file - '.m4a'.
Why does the ALAC audio file take too much space on my device?
If you are after the quality of your music, sacrificing storage may not be a big deal at all. However, it is true that ALAC files are significantly larger and take much of your storage compared with lossy file formats like mp3. Lossy compression reduces the original size of the music up to 90 percent. To amend this problem, you may want to upgrade for storage with a bigger capacity.
Is it possible for my android smartphone to play ALAC music files?
Definitely! Since ALAC audio files are considered an open-source format like FLAC, you may find them compatible with any media player on your device. If you are looking for a great music player for your laptop, we recommend trying Vidmore Player.
Conclusion
There you go! Converting MP3 to ALAC files is not supposed to be challenging the way you first imagine. If you do not want to waste much time looking for the best tools, Vidmore Video Converter is what we recommend. It has gained commendable reviews from many users worldwide for many years and is increasing in popularity for its excellent functionality.