Best AIFF Editors for Mac, Windows, Android, and iOS Devices
AIFF format uses lossless audio format technology for the disposal of uncompressed and lossless audio files. It is popular in Mac computers which can be played on Windows OS by using the compatible music player. However, as mentioned, AIFF files adopt lossless compression which in other words occupies too much space on hard drive space.
In this case, you may want to cut AIFF files or change some parameters like bit rate to reduce the file size. Another reason for editing could be converting it to another format. In this way, you change it to a universal format and play them on your favorite music player. With that being said, here we will have a rundown of the best AIFF editors that are compatible with the computer and mobile devices.

Part 1. Best AIFF Editor for Mac and Windows
The most reliable music editor that you can use immediately is Vidmore Video Converter. It is a cross-platform audio editor, converter, and AIFF metadata editor that offers a bunch of useful tools for your editing and converting needs. This runs on Windows PC and Mac OS. Moreover, it has the ability to split an audio file into individual tracks. Through this feature, you may remove the specific part that is unnecessary in the audio. Be it in the beginning, middle, or ending part of the audio. In addition to that, it comes with a volume changer allowing you to increase and decrease the volume of the audio.
Above all, you are entitled to change the metadata of an audio or video giving you the ability to modify the title, genre, year released, etc. Also, it does not need an internet connection to work. So whether you need an AIFF editor online and offline, this tool could be of great help. On the other hand, here's how to manipulate your AIFF files using this amazing AIFF editing app.
Step 1. Obtain the app's installer
First off, download the app by ticking one of the Free Download buttons beneath. Install the app to make sure that you follow the setup wizard for a successful installation. Next, run the app on your computer.
Step 2. Load an AIFF file
To upload an AIFF file, click the Plus sign button from the main interface of the program. The file folder should open where you can locate and upload your target AIFF file.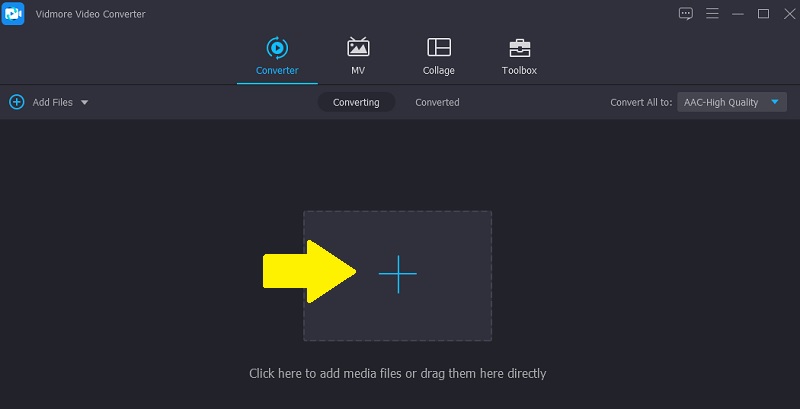 Step 3. Edit the AIFF clip
Now to edit the AIFF clip, tick on the Cut button, and the music cutter of the program should be displayed. If you want to cut the audio clip, you can move the music handles and position it to the part that you wish to keep. You may also trim the beginning part. Choose the part that you wish to keep by moving the Playhead. Then click the Split button from the menu bar.
Remember that the left side on the Playhead point of view is the part that will be removed. Hit the Save button to confirm the changes.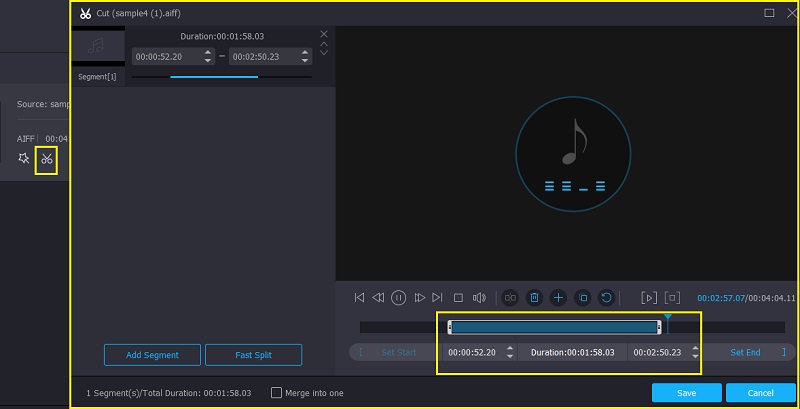 Part 2. Top Online AIFF Editors
There are also AIFF editors for Windows and Mac that work online. That means you don't need to install a separate app to edit AIFF files. We collected some of them.
1. TwistedWave
TwistedWave is an audio editing tool that supports many file formats including AIFF, MP3, WAV, FLAC, OGG, MP4, and other audio file formats. It is packed with great features such as normalization, pitch adjustment, convert sampling rate, and a lot more. Once you are through editing your audio files, you may export the edited audio to SoundCloud and Google Drive. The only downside of this tool is that you can only edit audio files that are 5 minutes in length. Any audio file that exceeds the limit may require an upgrade for membership.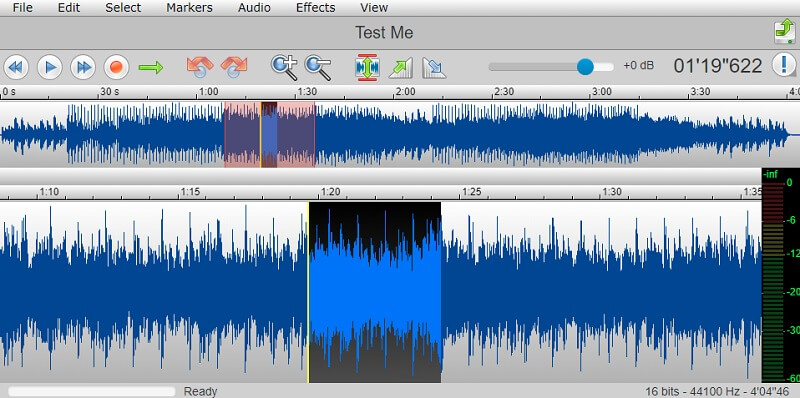 2. Audio Trimmer
Another certainly convenient AIFF editor for Mac OS X or Windows 7/10/11 is Audio Trimmer. Likewise, it works on web browsers allowing you to edit audio files without the need to download and install an application. Judging its performance and features, you can enjoy a lot of excellent features as well. From trimming, cutting, recording, and deleting audio files.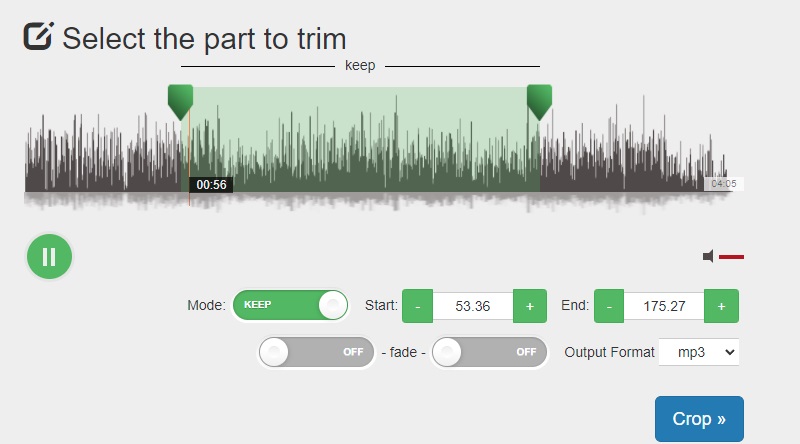 Part 3. AIFF Editor Mobile Apps
In case you are wondering about the tools that you can use to directly edit AIFF files directly on your smartphone, a mobile application is best for your needs.
1. AIFF Editor for Android
WaveEditor supports various input formats that include AIFF, AIFC, AAC, OGG, MP3, PCM audios, and many others. Also, it enables you to mix and edit multiple tracks with so much ease. Furthermore, there are undo/redo features as well as copy/paste to help you enhance your audio files.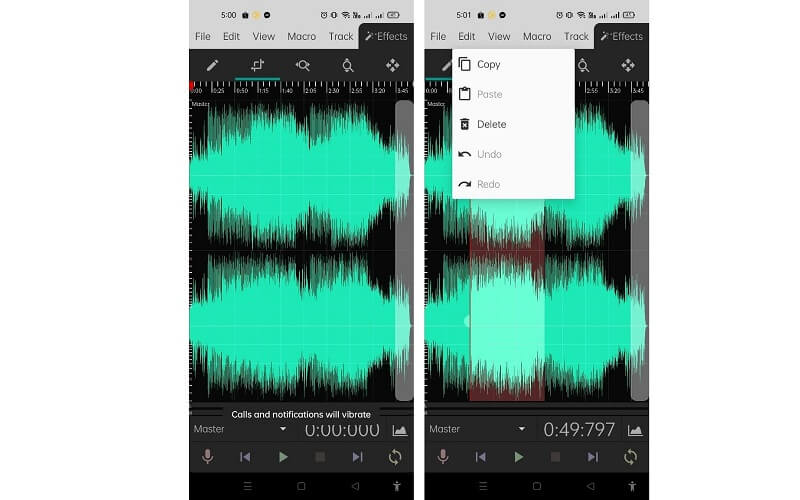 2. AIFF Editor for iOS Device
You can also manage to work your AIFF file from your iOS device directly with the help of Hokusai Audio Editor. It is designed to edit audio files with its trimming function. Another worth mentioning feature is it enables you to apply special effects, add filters, and insert tracks for the enhancement of the audio file.
Part 4. FAQs of AIFF Editors
What is the difference between AIFF and AIFC?
As mentioned, AIFF files adopt a lossless compression. It has a compressed variant which is known as the AIFC. Otherwise speaking, AIFC is the compressed counterpart of AIFF.
How to convert the AIFF file to MP3?
You can do this using one of the introduced files above. Vidmore Video Converter does not only allow you to convert files but also convert them allowing you to transform your AIFF files into MP3.
What are programs that can open AIFF files?
Tools like iTunes, Quicktime, VLC support this file format allowing you to play your AIFF files on your Windows and Mac as these programs are compatible with the mentioned OS.
Conclusion
These are our picks for the best AIFF editor programs. With these tools, you will be able to edit your favorite AIFF files on your computer and from the comfort of your smartphones.