Highly Recommended MP3 to APE Converters of All Time
We all want the highest sound quality for our audio recordings, don't we? However, we know that the MP3 standard uses lossy data compression techniques. As a result, it is unavoidable that the quality of our audio files is being reduced. But you no longer have to be concerned since it is now possible to convert your MP3 files into another format that has a high quality even if they have previously been compressed. You will discover how to convert MP3 to APE files in this article with the aid of these highly suggested solutions.

Part 1. Differences Between MP3 and APE
If you're wondering about the distinctions between MP3 and APE, you may rely on this section to explain them plainly. The APE format is a compressed version of Monkey's Audio. It is a lossless audio file format that allows users to compress audio files without losing the quality of the audio.
APE files are visually similar to files saved in the popular MP3 file format. Nonetheless, the MP3 file format is a lossy one, which means that when a file is compressed, the audio quality of the file is compromised. There is no danger of losing audio quality while utilizing the APE file format.
Part 2. How to Convert MP3 to APE Quickly
1. Vidmore Video Converter
If you're looking for a tool that works quickly, Vidmore Video Converter is your best choice. You do not need to be an expert in computer technology or have a large MP3 file to utilize our service since it has an intuitive interface. Audio and video files may be viewed and converted to and from various formats. Mac and Windows are the optimal platforms for this software. As a result, you will encounter no compatibility concerns. This program includes editing options for customizing the bitrate, sampling rate, and channel settings.
There is no need to be worried about the program's technical features due to the application's user-friendly design. After determining if this desktop software is beneficial, you may begin converting your chosen files by following the processes detailed in the next section.
Step 1: Download the MP3 Converter
To begin, download and install the program by clicking on the Download button. Once the program has been downloaded and installed successfully on your computer, the procedure for installing it on your device is straightforward.
Step 2: Add the MP3 Files
To begin, click the Add Files button on the left-hand side of the interface of your screen. Additionally, you may add MP3 music to your Timeline in various ways, including clicking the Plus icon in the middle and choosing it from your device.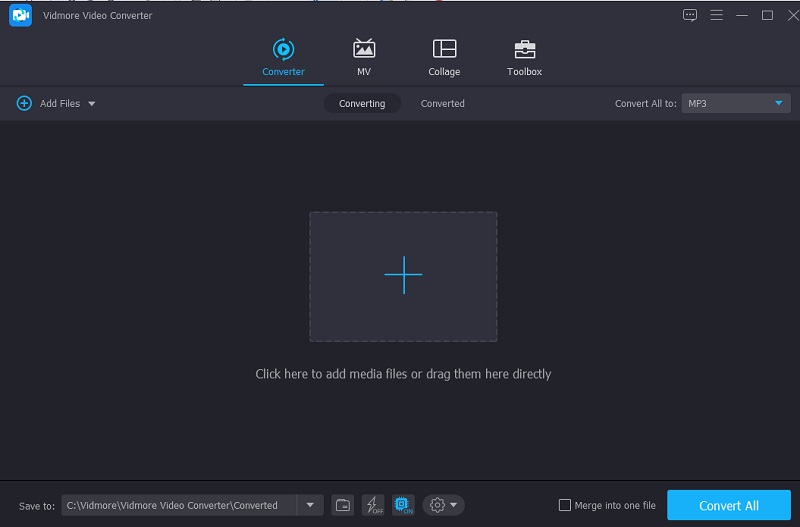 Step 3: Click the APE as Format
To see all of the audio formats this tool supports, click on the Audio section and the drop-down arrow next to any audio track. Select APE from the drop-down menu.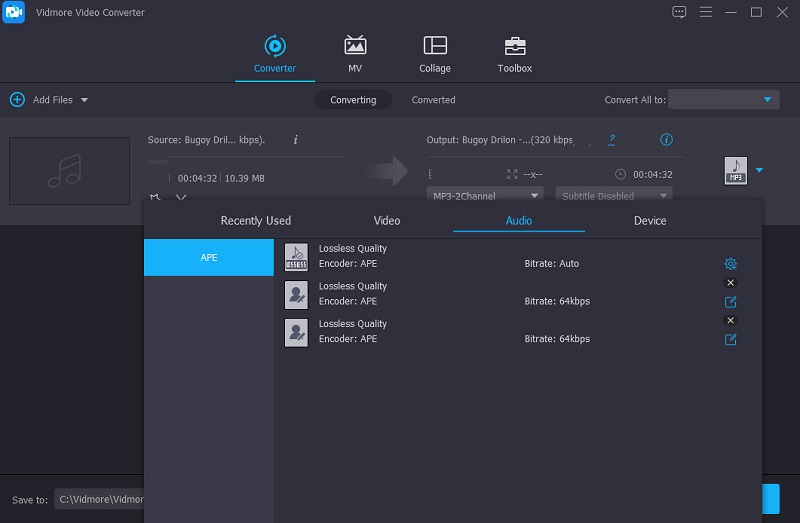 To alter the audio clip's sound quality, click on the Settings button on the right side of the main interface and choose the Audio option. Select the suitable Bitrate, Sample Rate, and Channel settings for your project using the drop-down menus. Once finished, click the Create New button to restart the procedure.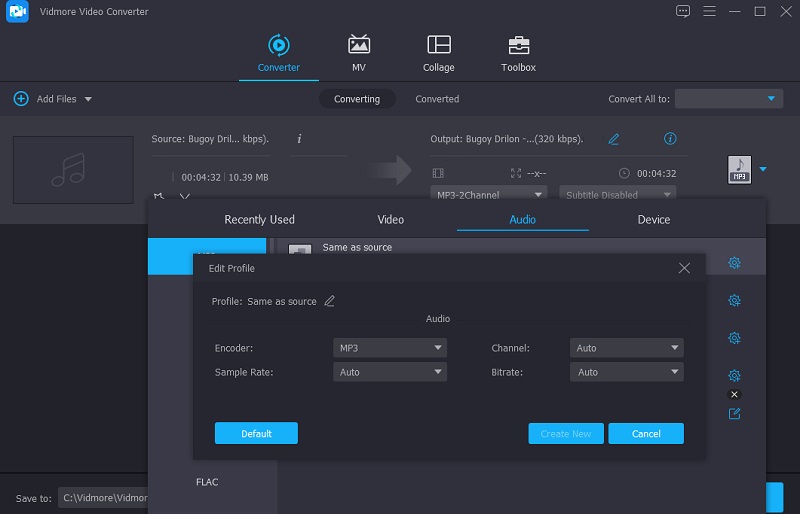 Step 4: Convert MP3 File
Once you've completed all necessary adjustments to your MP3 files, you may proceed to the conversion procedure. To convert everything, click the Convert All button at the bottom of the screen. After a few moments, your file will be visible in your Folder.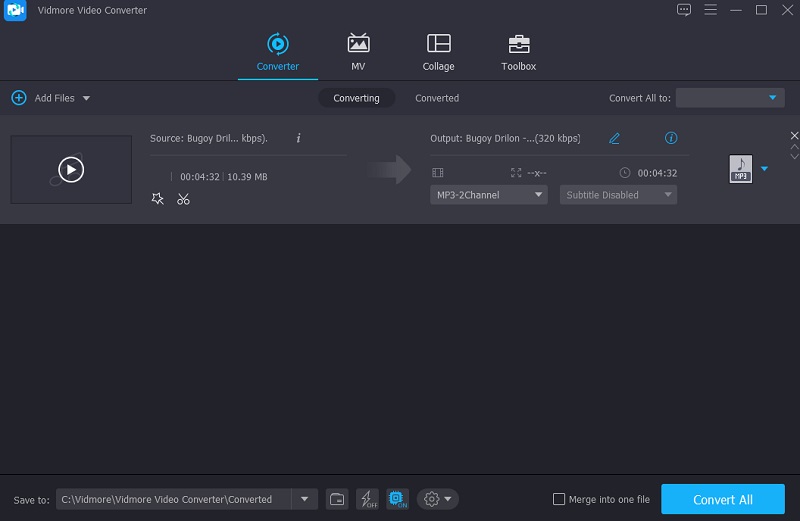 2. FreeFileConvert
If you are not interested in downloading apps, you may make use of online resources instead. FreeFileConvert is one of the dependable browser-based tools that you can rely on to perform its functions. It offers a user-friendly interface and can convert files into a variety of different file formats. This browser-based application offers a plethora of file format conversion combinations, including music, video, image, document, archive, presentation, ebook, and font file types, for a total of thousands of conceivable conversion combinations.
Step 1: Choose an MP3 audio file to convert to APE format; you may choose a file from your PC, Google Drive, or Dropbox account.
Step 2: Select APE as the output format from the drop-down box and click the Convert button; you may convert up to five files simultaneously and 300 MB in size.
Step 3: Your file will take a while to be uploaded and converted into the APE audio format. You may download the converted file up to five times, and you can also delete the file from the Download page.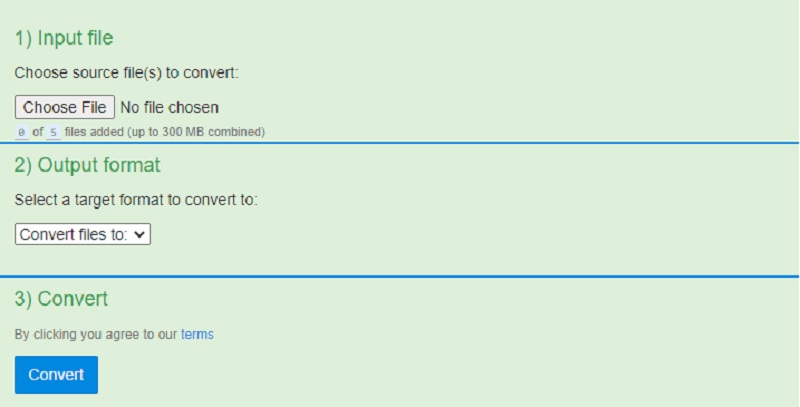 3. Online Uniconverter
Video, audio, and photo files in more than a thousand different formats may be converted, compressed, and edited with the UniConverter online converter and editor. It is possible that you may learn about other media-related capabilities. The converted files may either be saved in a folder or downloaded directly from the Dropbox website after conversion. Despite the fact that this tool allows for limitless file compression, the maximum file size is limited to 500MB in current version. Online Uniconverter, on the other hand, will aid you in converting your MP3 files to the APE format at the end.
Step 1: Proceed to the official site of the Online Uniconverter. Once you are on the main screen, drag and drop the MP3 files, you want to convert.
Step 2: After that, choose the APE from the given audio formats and click the Convert button to convert your MP3 file.
Step 3: Lastly, tap the Download button to save your converted APE file.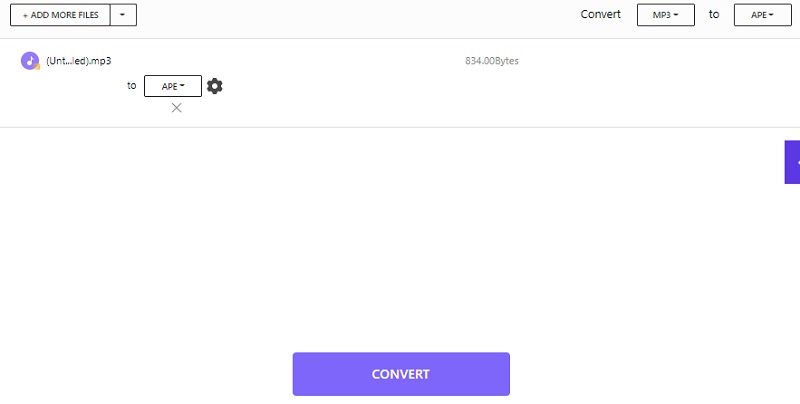 Part 3. Comparison of Different Converters
Maybe you're curious about how these tools differ in particular ways. This section of the essay will discuss the differences and similarities between offline and online converters in further depth.
| | | | |
| --- | --- | --- | --- |
| Key Features | Vidmore Video Converter | FreeFileConverter | Online Uniconverter |
| Supports almost all audio and video formats | | | |
| Converts without a limit | | | |
| Has an intuitive interface | | | |
| Has rich audio and video editing features | | | |
Part 4. FAQs About MP3 to APE Converters
Can APE files be played on an iPhone?
Because APE music is not supported or played by all modern audio players, including those available on the iPhone and iPad. To finish the assignment, you'll need to use various apps.
What are the drawbacks of the APE files?
APE audio files cannot be streamed since there is no streaming capability for them.
What are the advantages of using APE files?
It supports a large number of plugins and is compatible with the majority of popular media players, including Windows Media Player, Foobar2000, Winamp, and many more.
Conclusion
Now, you will not have to settle for the low audio quality of your MP3 files because you can convert them to APE. By reading the post above, everything will be a piece of cake with the help of the MP3 to APE converters online and offline.