WAV to ALAC: Incredibly Useful Programs to Turn WAV Files to ALAC
According to Apple, WAV files are now supported in iTunes. However, some users still experience incompatibility issues when playing WAV files on Apple devices, such as iPhone, iPad, iPad, Apple TV, etc. If you prefer to keep or preserve the quality of your audio file while allowing you to listen to them on your favorite Apple device, you may convert WAV to ALAC.
As we know, the ALAC audio format is better in the Apple environment. On the other hand, choosing the right conversion utility makes a difference. That is why we will explain how to get this conversion done in this post. Check out the free best WAV to ALAC converters listed below.

Part 1. What are WAV and ALAC
It is a common fact that WAV and ALAC are lossless in nature. Both formats offer excellent audio quality. In fact, these are considered hi-res because their quality is equal to a CD. On that note, we will explain each format to help you differentiate the two.
General Knowledge about WAV
WAV or WAVE stands for Waveform audio format developed jointly by Microsoft and IBM that is used for storing an audio bitstream on personal computers. Moreover, it is the standard audio format for raw and typical audio on Windows systems. Another highlight of this format is that it is famous, especially in the professional music recording industry. Although iTunes supports WAV, ALAC is much better for Apple devices and players.
General Knowledge about ALAC
ALAC, short for Apple Lossless Audio Codec developed by Apple Inc. for compressing digital music losslessly. By the way, ALAC is not a variant of AAC but shares a filename extension with AAC, which is .m4a. You could play this audio file without any problem on your Apple devices like iPhone, iPad, Apple TV, iPod, and many more. Though ALAC does not use any digital rights management, you may apply DRM due to its container nature.
Part 2. How to Convert WAV to ALAC Quickly
1. Vidmore Video Converter
To convert WMA to ALAC, you may use standalone audio conversion software, such as Vidmore Video Converter. This program enables you to convert files at high speed and is compatible with both Mac and Windows systems. The audio quality retains that of the original file, so you would not worry about the quality after the conversion process. Besides, you may adjust or customize the profile settings, including the bitrate and sample rate, to achieve your desired results. On top of that, a Toolbox comes where all its significant and advanced features are found. Learn more about this program through the key features and the walkthrough below.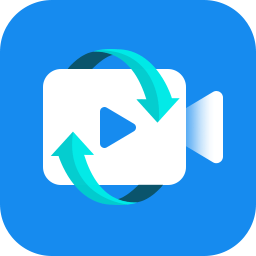 Vidmore Video Converter
Supports single and batch conversion processes.
Customize audio profiles: bitrate, channel, sample rate, etc.
It supports all audio/video formats.
Edit audio using the trimmer, volume, and speed settings.
Merge several audio files into one.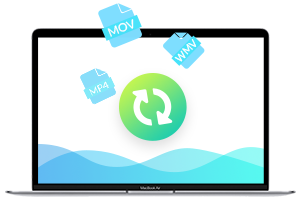 Step 1. Download and install Vidmore Video Converter
To begin, grab a copy of the installer by clicking one of the Free Download buttons above. After acquiring the installer, please open it and follow the on-screen setup to install this program on your computer. Run the program right after.
Step 2. Import a WAV file
Once the program is launched, click the Plus sign button to import an audio file. Locate the WAV file you wish to convert and select to upload it into the program. Alternatively, you may open the folder where the file is located and drag it to the upload area of the program.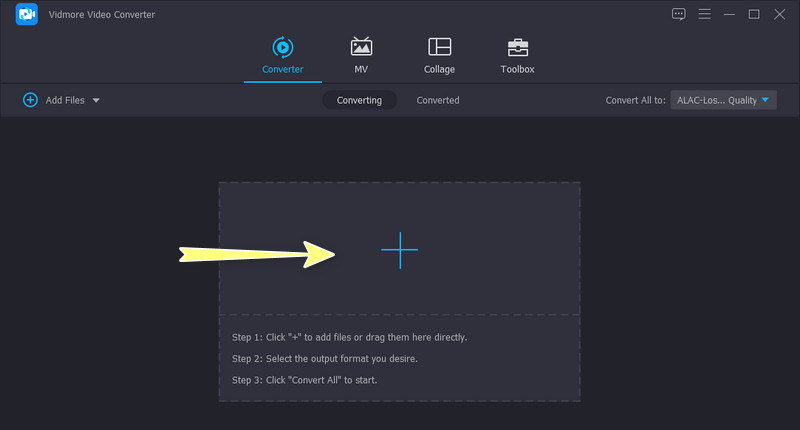 Step 3. Select an output format
Next, unfold the Profile menu on the upper right-hand side of the interface. Navigate to the Audio tab and choose the appropriate output format. You can quickly locate the format by typing ALAC on the search bar on the left side pane. If you prefer, you may configure the profile settings by clicking on the Custom Profile icon.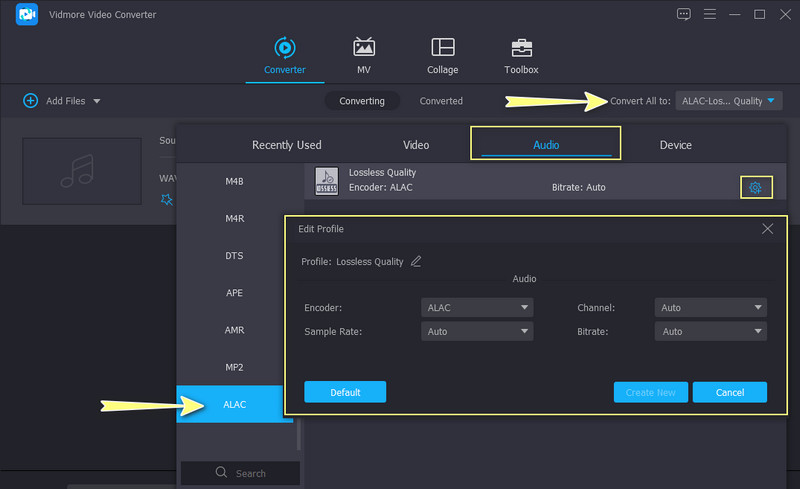 Step 4. Convert WAV to ALAC
Once everything is set, set an output folder where you wish to save the file. Then, hit the Convert All button to begin the process. After a short while, a folder will automatically appear displaying the resulting file.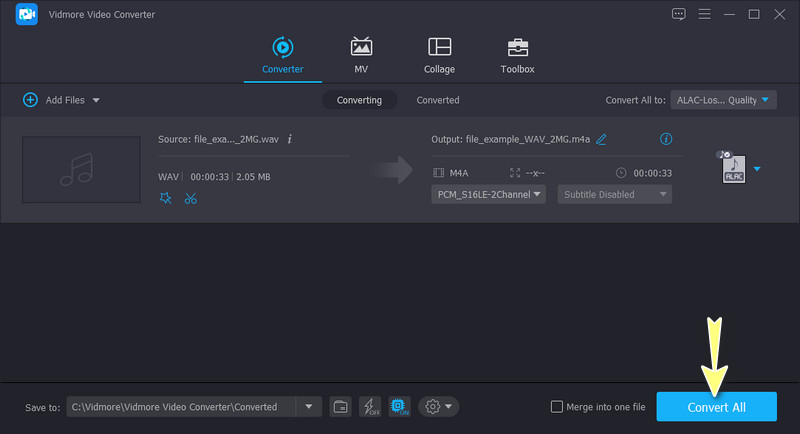 2. FreeConvert
Perhaps downloading a program is not your cup of tea. In this case, you can opt for an online program like FreeConvert. This program enables you to convert audio files from the web page directly. Using this tool, importing files from cloud storage is possible. That said, you can upload audio files from Dropbox and Google Drive. Aside from that, it can also import files using the link or URL.
What is more, audio options and settings are available. With it, you can tweak the volume, audio codec, and trim the audio. Please refer to the simplified guide below to get started with this tool.
Step 1. First off, visit the website app using any browser available on your computer.
Step 2. When you reach the main page, click on the Choose Files button and import your desired WAV file. Also, you may click on the drop-down arrow and select your preferred upload method.
Step 3. Expand the Profile menu and select ALAC as the output format. Before the conversion starts, you may configure some settings by clicking the Advanced Settings icon next to the profile menu.
Step 4. Finally, click the Convert To ALAC button to commence the conversion process.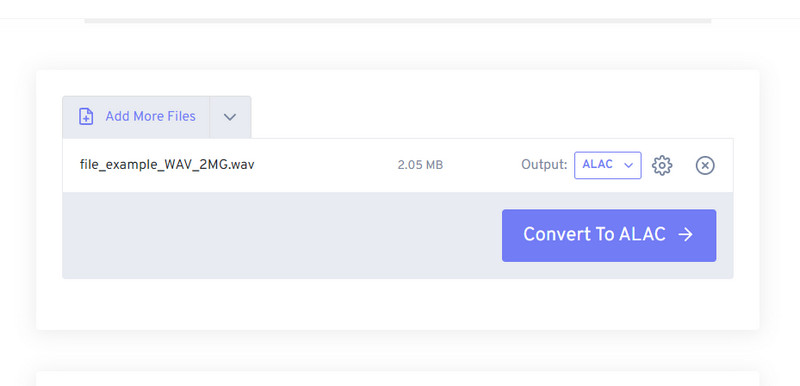 Part 3. FAQs on WAV to ALAC
What is the use of ALAC?
ALAC files are employed to store songs with CD quality. Due to its lossless compression nature, it allows for restoring damaged or lost CD audio files.
Is ALAC better than MP3?
Both ALAC and MP3 files can be played on Apple devices without any problem. However, if you are into a premium quality audio file, ALAC is the best choice.
Which is better: WAV, ALAC, or FLAC?
All these three formats are superb when it comes to audio quality. They all offer the same quality, so you won't hear any difference in terms of the sound. Yet, WAV is huge in file size among these three as it is the most common uncompressed format.
Conclusion
There is no denying the advantages of WAV audio files. It is the first thing that comes into mind regarding high-fidelity recording applications and is recommended for the professional music industry. Despite this, it also shares disadvantages like being unable to be played on some Apple devices. Luckily, convert your WAV files to ALAC, a format preferred by Apple devices and players.
Moreover, you can choose the best WAV to ALAC converter. When talking about convenience, the online way has the upper hand. Yet, the performance you get is not stable since it is dependent on the internet connection. For this reason, the offline method is best for all circumstances. Whether offline or online, you can convert files without any interruption.