Free WAV to M4R Converter for Mac, Windows and Mobile Device
Tired of scrolling on your internet looking for the best software to help you in converting your audio files in your device? We feel you. That is why in this post we will share the different WAV to M4R converter for free! All you have to do is to read all the listed applications below.

Part 1. How to Convert WAV to M4R on Mac
As we all know that a WAV file is somehow limited to be played on Mac devices. That is why you will be needing another format to convert your files. For the best results of your most loved tracks, we have listed the top 2 most recommended WAV to M4R converters on Mac. Read on the information below along with their step by step process.
1. Vidmore Video Converter
Having a device like a Mac is sometimes a bit complicated because it only accepts limited applications. For example, you want to convert your WAV file to M4R, therefore you will be needing a converter for you to do this. Good thing is Vidmore Video Converter can do that, it offers different file formats that you require without quality loss. Aside from that, you can also take control of the audio's setting. Nothing to worry about the app's technicalities because it has friendly features. So, without further ado, how to convert WAV to M4R? Check out the information below.
Step 1: Get the Audio Converter
Get the software by clicking the download button below. After the program is downloaded, install and launch it on your system.
Step 2: Add Your WAV File
Once the application is running, click the Add Files located at the left upper part of the screen or you can click the Plus sign on the main screen of the tool and then select the file that you want to convert.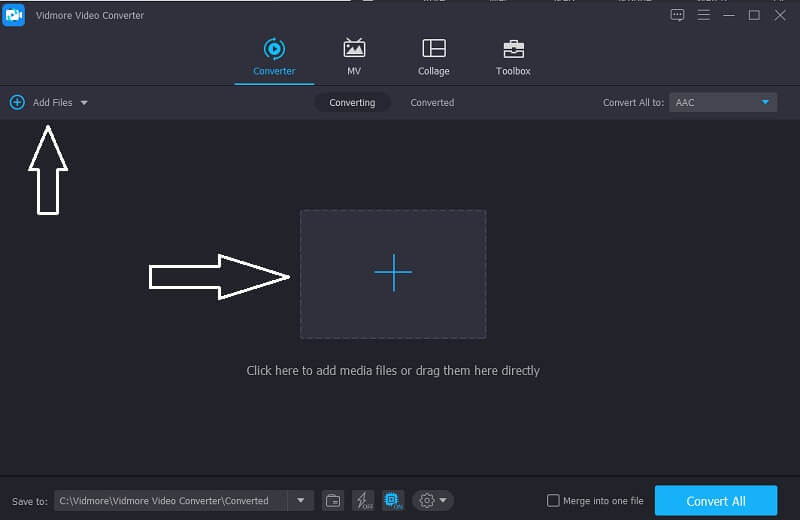 Step 3: Choose M4R Format
After adding an audio file, go to the profile arrow located at the right side of the video's thumbnail and then click the Audio section. Choose M4R from the options that are given.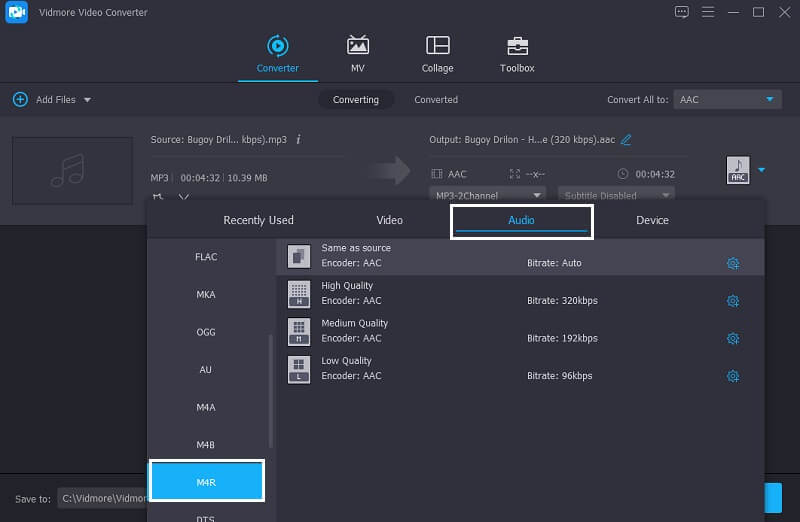 Step 4: Save the Converted File
After you have chosen your desired format, click the Convert All tab to fully convert the audio file that you require. And that's it!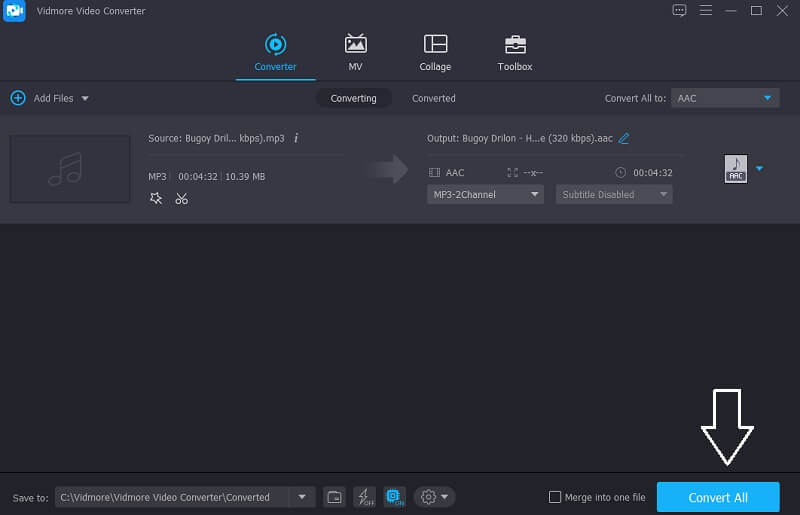 2. iTunes
Basically, iTunes is really intended and was programmed on a device like Mac. And if you want to convert your WAV file to M4R, you can consider using iTunes because it is also a good fit and offers a different format. And to better guide you how to convert your most loved file with the help of this app, here are the steps below.
Step 1: Open the Apple Music App and on the menu bar, go to the Music and then click the Preferences option. After that, hit the Files tab and click the Import Settings.
Step 2: After that, click the name Import Using and then choose the format that you want your file to be converted to, then tick the OK button.
Step 3: After following the steps above, choose the songs from your library and the song that you want to be converted. Then, click the File section and the Convert option below. After that, it will give you a created version of your file.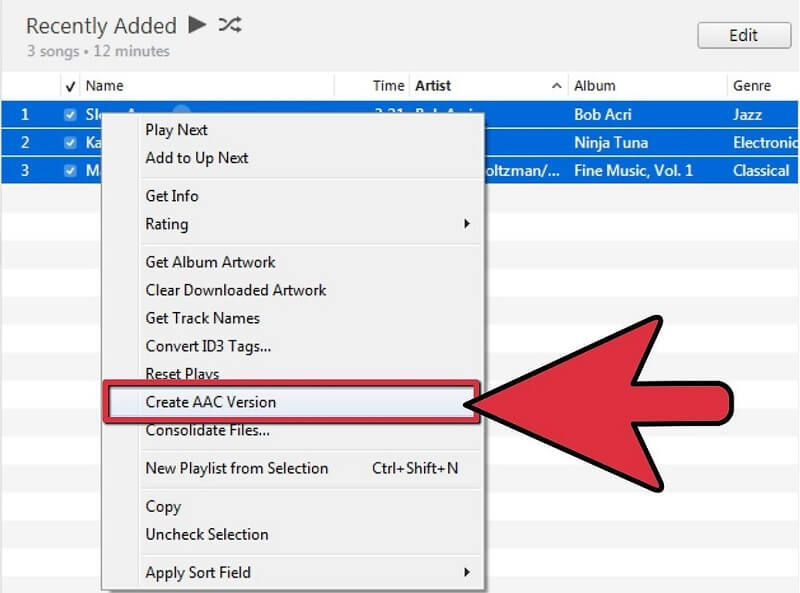 Part 2. How to Convert WAV to M4R on Windows
If you are looking for an application that you can download on your Windows device, consider using VLC Media Player. It is also capable of converting different file formats and if you prefer to use this application, all you have to do is read all the given data below to make it easier for you to navigate it.
Step 1: Download and install VLC Media Player on your system. After that, install and launch it on your device. Once the program is running, go to the Media section.
Step 2: Under the Media section, click the Convert/Save menu. After that, click the Add tab then choose your WAV file. Then click again the Convert/Save button to confirm.
Step 3: And on the Profile list, choose your selected audio format. After that, click the Browse button to choose your file destination and then tick the Start tab to successfully convert it.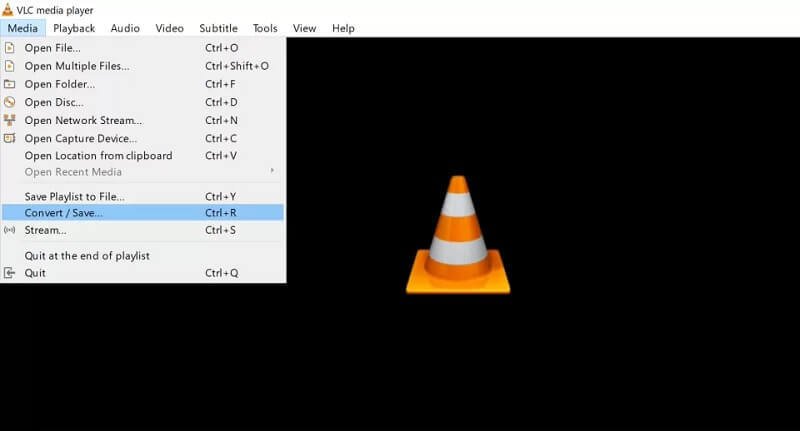 Part 3. Apps to Convert WAV to M4R on iPhone/Android
Previously, we have discussed different applications that you can use to convert your files into different formats on your Mac and Windows device. However, on this part, we are going to share these WAV to M4R converters for Android and iPhone. See the list of tools below that you can possibly use to help you out in your concern about your large files.
1. Switch Audio Converter
If you are looking for an application that you can download on your mobile device like android, consider Switch Audio Converter as one. It supports different file formats and you can compress and edit your tracks. This application also preserves music tags. No need to do conversion one by one because Switch allows batch conversion.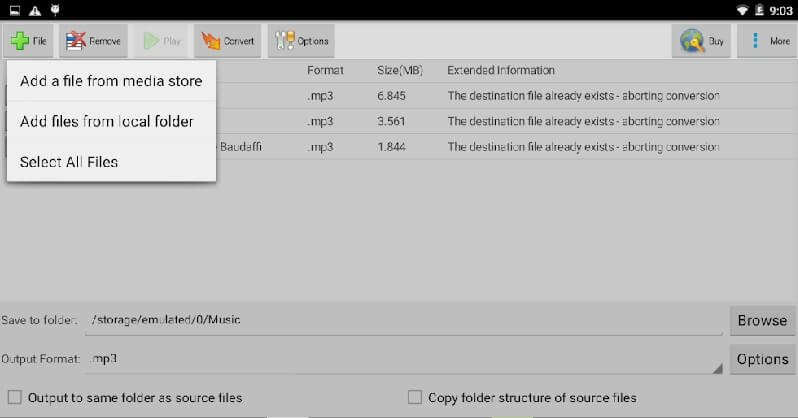 2. Audio MP3 Cutter Mix Converter and Ringtone Maker
This application is like a complete package because it offers a lot of features like, ringtone cutter, audio mixer, audio merger and audio converter. This application easily converts a file from one to another. And you also don't need to worry about the file size because this application supports a large number of files.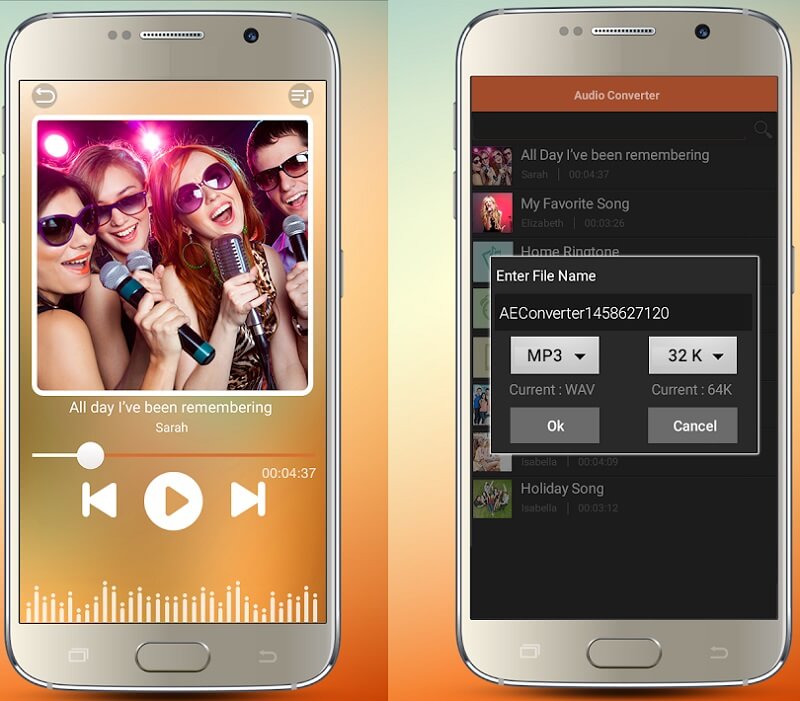 Part 4. FAQs of Converting WAV to M4R
Can I use Vidmore Video Converter on Windows?
Absolutely yes because Vidmore is both intended for Mac and Windows devices.
Is it possible to convert a WAV file to M4R without downloading an application?
Yes, you can consider using Vidmore Free Video Converter. Considering the fact that web-based apps have limitations, Vidmore can still convert files even with a large amount of files.
Is VLC Media Converter safe to use?
VLC Media Converter is safe to download but make sure that you download it from the approved site for you to successfully convert your most loved files.
Conclusion
Through the help of the information that was mentioned in the above discussion, there is no way that you can't convert your most favorite tracks on the device that you have. Because we already provided those WAV to M4R converters on Mac, Windows and mobile devices. All you have to do now is to choose what app suits your device.