Reliable Audio Enhancer Apps for Windows and Mac
It is good to invest in the best equipment for producing great output quality of audio, especially if you are a podcaster or a DJ who aims to produce Audiophile-grade recordings, or you are a typical person who has the same passion for generating best sounding recording audio. Yet it's inevitable that there are still some parts of the audio that need enhancement. You may need to cut silent parts, adjust the volume, or add effects to the sound.
This is a necessary stage for every sound to be released with great quality. Gladly, there is a huge number of audio enhancers that provide basic and advanced features to enhance sound quality. Whether you have good or decent sound equipment, you can tweak your sound file with these tools.

Part 1. What is an Audio Enhancer
It's quite annoying that after your audio recording, songs may result in quality degradation despite the good equipment you have. This may result in a loss of interest for the listeners. Hence, there is a need for an audio enhancer. It is designed to help users improve the quality of audio by normalizing audio volume, putting special effects, or customizing audio profiles, and other significant changes for quality enhancement.
Moreover, enhancing software which is also regarded as audio equalizers are programs developed for analyzing the current output of the sound. Their primary purpose is to provide a seamless and soothing sound quality output. All these things considered, we've compiled some of the exceptional tools that will help you enhance audio for a great sound experience. Check out the audio enhancer apps below.
Part 2. Commendable Audio Enhancer Software
Inconsistent or irregular volume levels after recording? Vidmore Video Converter provides audio editing tools that could be of great help. This program allows you to adjust the volume levels, Either decrease the volume or increase up to a whopping 200% volume level. If you desire, you could also speed up or slow down the audio file without the need to tweak complication settings or study technicalities.
It can split the audio file into manageable chunks or segments on top of its capability to adjust volume sound and speed. Also, it does not only enhance audio files per se but also voice recordings. As such, you will get to access an audio voice enhancer as well. These can all be done in a few and simple steps.
Step 1. Grab Vidmore Video Converter
First things first, acquire the latest version of the tool by clicking the Free Download button that corresponds to the system you are running. Follow the onscreen setup and prompts to properly install the app. Then run the app to see its running interface.
Step 2. Upload an audio file
Upload the audio file or recording that you wish to enhance by clicking the Plus icon. It will open the File Explorer on your computer where you can locate your target audio file. Select and click the Open button to successfully upload the file.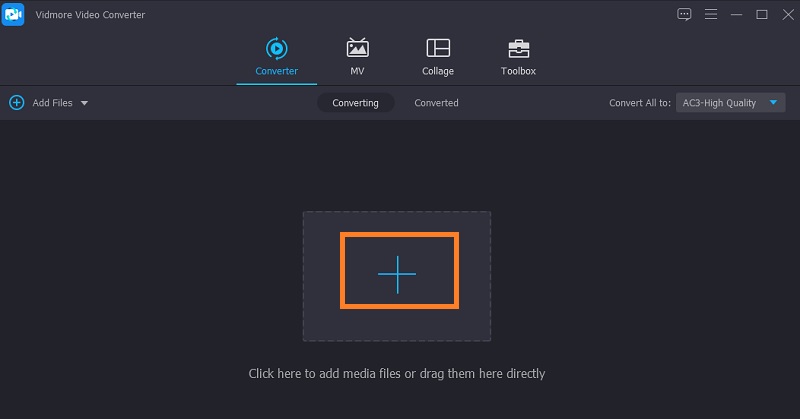 Step 3. Edit or enhance the sound file
Next, click the Edit icon associated with the audio thumbnail and it will redirect you to the audio editor. From here, adjust the audio volume using the Volume slider. Or click the up and down arrow to decrease or increase the level. Click the OK button when you are done with the changes.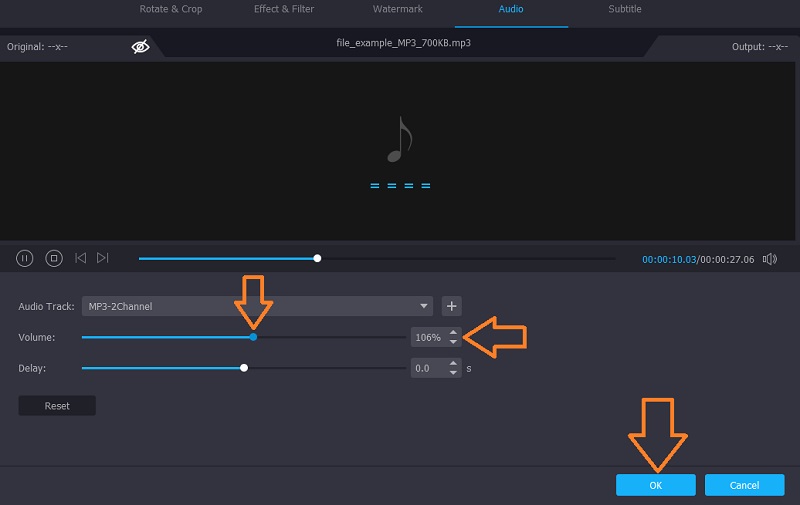 Step 4. Save the final version
Next is to save the final version of the audio file. To do this, select an output format from the Profile menu. Open the Audio tab and pick the appropriate audio format. You can pick the audio profile attributed to the audio you selected or customize the profile accordingly. Once done, close the menu and click on the Convert All button to commence the rendering of the file.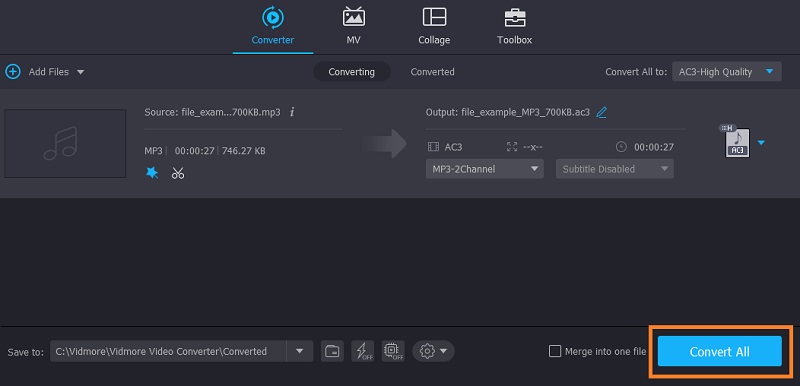 Part 3. Other Audio Enhancers
Truth be told, you cannot find all the features that you need in just one tool. Exploring and discovering some other software programs will be helpful for you to further enhance audio files. Albeit they have unique and different functionalities, they have the same purpose of enhancing or manipulating your audio files. Take a look at the audio enhancers for PC and Mac below.
1. Audacity
For quick and easy audio workaround and enhancement, Audacity should always be on the list. This is available for Mac, Windows, and even for Linux users. This enables you to have a spectrogram view of the audio for easily visualizing and selecting frequencies. It also has a noise profile in which you can remove background noise in the audio. This is especially helpful when there are buzzing sounds. The bass and treble boost, on the other hand, gives you the capability to produce a deep or manly sound. If you desire, you can also use this free audio enhancer to boost the bass of the music.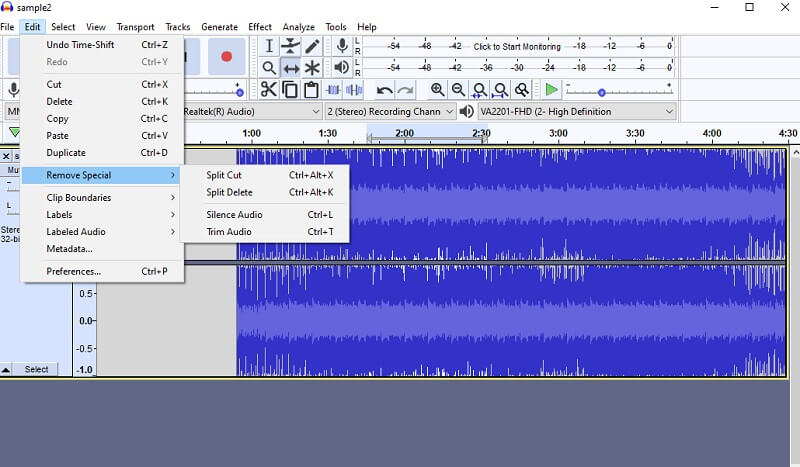 2. Ocenaudio
This list wouldn't be complete without Ocenaudio. Likewise, it is a free sound editing tool for manipulating and enhancing audio files. With its spectral view mode, you can easily remove pesky background vocals. Residual echoes in the audio can also be annoying which can be avoided by using the reverb feature of the app. Yet the power of this tool lies in its simplicity and usability. This is the reason why most audiophiles are pleased to use this free audio enhancer.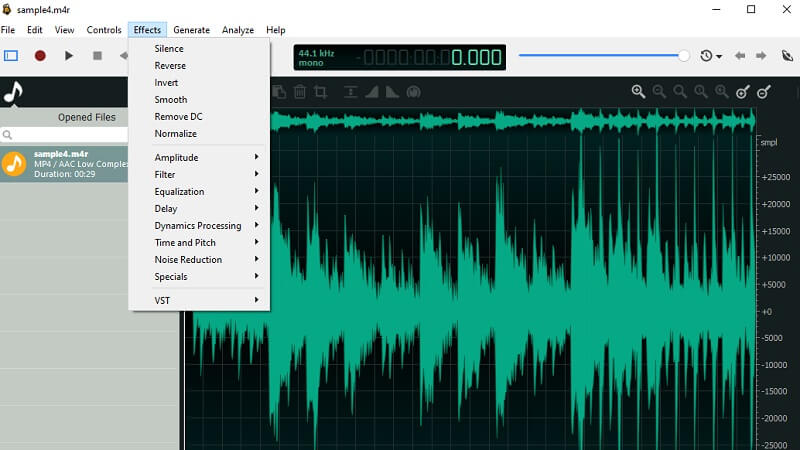 3. Online Audio Equalizer
Online Audio Equalize by 123Apps is also a great addition to the list. This is a web-based program that helps you gain access to various audio editing and enhancement tools online. It comes with several music genres you may employ to the sound file. Not to mention you could adjust the EQ presets according to the preference that suits you. The pitch editor of the tool is a nice feature to produce manly/deep sound and get the perfect tune in real-time. Overall, it's one of the audio enhancers online where you can access almost all its advanced features without registering for an account.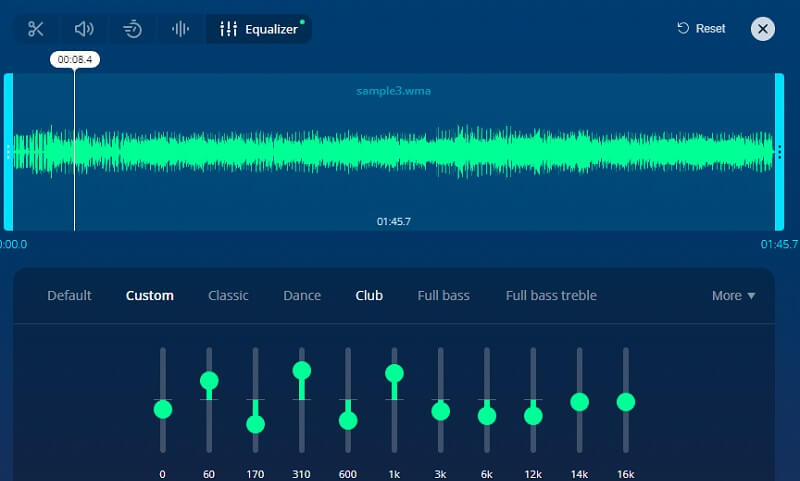 Part 4. FAQs of Audio Enhancer
How to enhance the audio in a video?
If you wish to enhance the audio quality of your video clips, you can use any video editing tools like Quicktime and Audacity. These apps are able to correct the sound and further enhance it by removing some unwanted parts of the audio.
How can I enhance audio quality on Android?
You will find a lot of audio enhancers available on the app store for your Android device. The app we found that is packed with features for an affordable price that also comes with a free version is Bass Booster and Equalizer. There are 10 preset equalizations and of course bass boost effect.
Is there an EQ tool in Windows 10?
Yes. Windows 10 comes with a sound equalizer to help you manage the sound equalization in your computer. On the taskbar on the right-side most part, there is a volume icon. Right-click on it and select Sounds. From the popup pane, choose the Playback tab, and right-click on the current audio device. After that select properties. Forward to the Enhancement tab. From here, put a checkmark on the sound setting checkbox to achieve the effects you desire.
Conclusion
There are a lot of easy ways around that will help you enhance audio files. Whether you need to alter the original volume because of some errors during the recording or put special effects to the sound file. Depending on your needs and wants, you can select the most desirable audio enhancer to do the job. As a friendly advice, it would be best to try each tool as these tweaks and editing play an important role in the quality of your audio files. Also, you will benefit by discovering new technical settings to incorporate with your sound files for further enhancement.