How to Mix Audio and Video Files With These Online and Offline Tools
You can turn your recorded videos more creatively with the aid of the video and audio mixer. Sometimes, we put audio into it because we want to make our videos more heartwarming whenever people watch them. If you are also an individual who wants to input some music on your video clips, continue reading the solutions provided with the help of the audio and video mixer online and offline.

Part 1. Top 5 Audio Video Mixer Tools
We tried and reviewed the most recommended audio video mixer online and offline. And we have come up with these five music video mixer apps as the most convenient tools you can use. Please take a look at them and see which one suits your device.
1. Vidmore Video Converter
Mixing your audio and video files is very achievable with the help of the Vidmore Video Converter. Let's say you are a beginner and don't have prior knowledge about audio and video editing. In that case, the intuitive interface of this tool is perfect for you. You won't have to be concerned about navigating its editing features because you can efficiently perform audio-video and photo mixing with this tool. Aside from that, you can also enhance videos or images with the help of the built-in filters it possesses. To help you learn how to mix audio and video files with this post, take a glance at the list of steps below.
Step 1: Let's get you started. Get the program by clicking the download button intended for your device, whether it is Windows or Mac. Next, follow the installation promptly, and after that, you can now launch the tool.
Step 2: After that, it would be better to familiarize yourself with the UI of the tool. Once you have a piece of prior knowledge about the music video mixer app, click the Add files on the left upper part of the screen. If you prefer a quicker way, click the Plus icon at the center interface.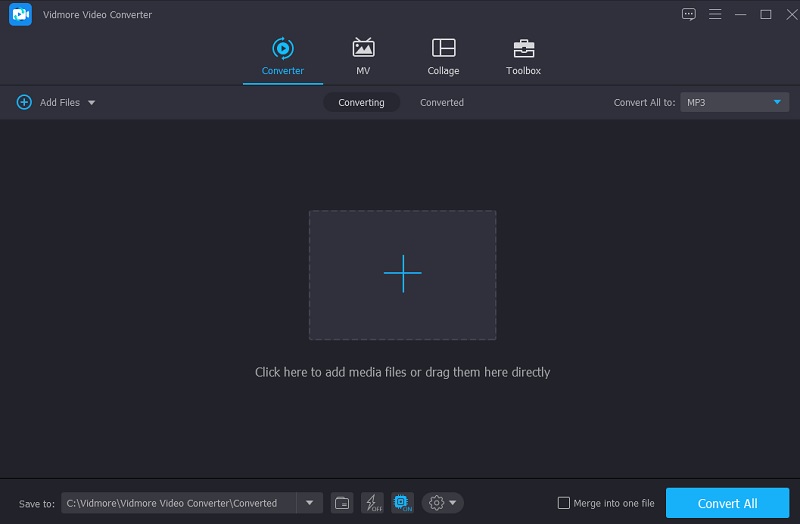 Step 3: Once you upload your video clips, you can now mix the audio you require. Click the editing icon, which is represented as a Star. Once you are in the editing section, click the Audio tab.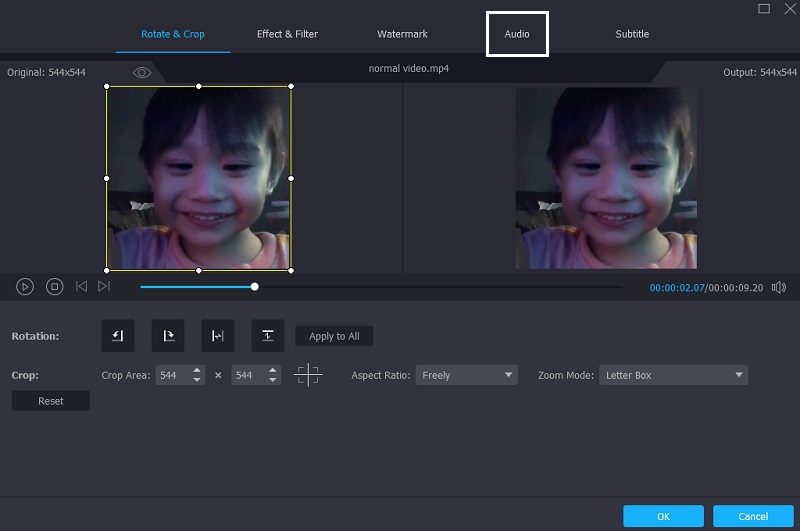 Then, it will direct you to the Audio section. To mix the audio and video, click the Plus icon below and choose your required audio on the video clips. After doing so, click the OK button on the right lower part of the screen.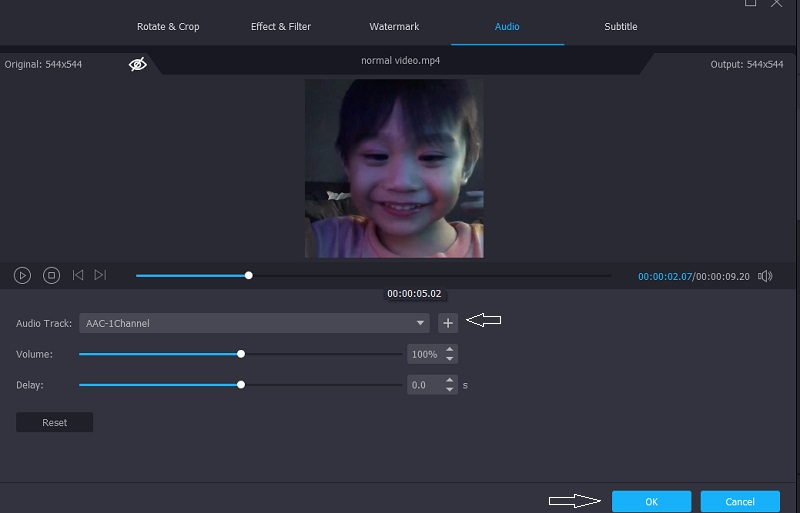 Step 4: Lastly, after mixing the audio and video, tap the Convert All button on the lower part of the screen and wait for your file to be converted. And that's it! You can now present your video clips with audio.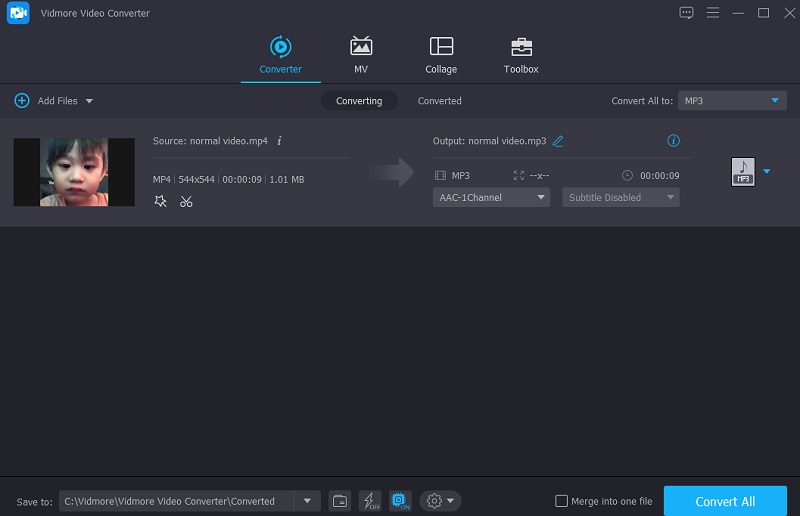 Pros:
It uses innovative technology to maintain the video and audio quality of the original.
It is compatible with many media types, including MP4, AVI, MKV, etc.
It is functional even when there is no internet connection.
Cons:
There is no mobile version of this website.
2. Full Video Audio Mixer
Full Video Audio Mixer is also a fantastic choice if your device is a Windows-based computer. The use of this software is entirely free. It was created primarily to combine audio and video files. With the assistance of this music video mixer tool, you may get the output for the video clips that you want. Additionally, you can apply simple changes to your media, such as boosting audio with a specific or large video segment and saving them as a new file.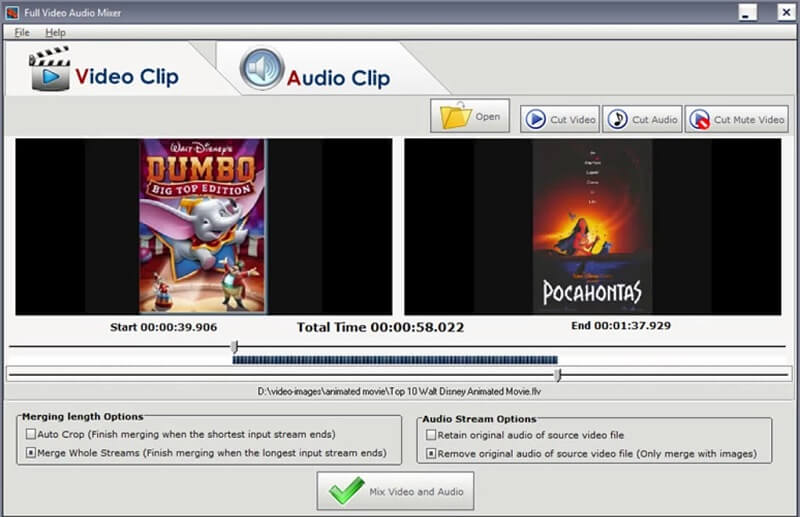 Pros:
It is entirely free to download and use.
It supports a wide variety of music and video file formats.
Cons:
It is exclusively available for Windows users.
Functionality is severely restricted.
3. Kapwing
You might consider the Kapwing online if you are looking for an easy solution to add audio to your video footage. You can only use this tool on your browser and not on any other device. Apart from audio and video mixing, it also supports various editing tasks such as adjusting the level of your videos, cutting, extracting the original audio from videos, and organizing numerous videos on the timeline.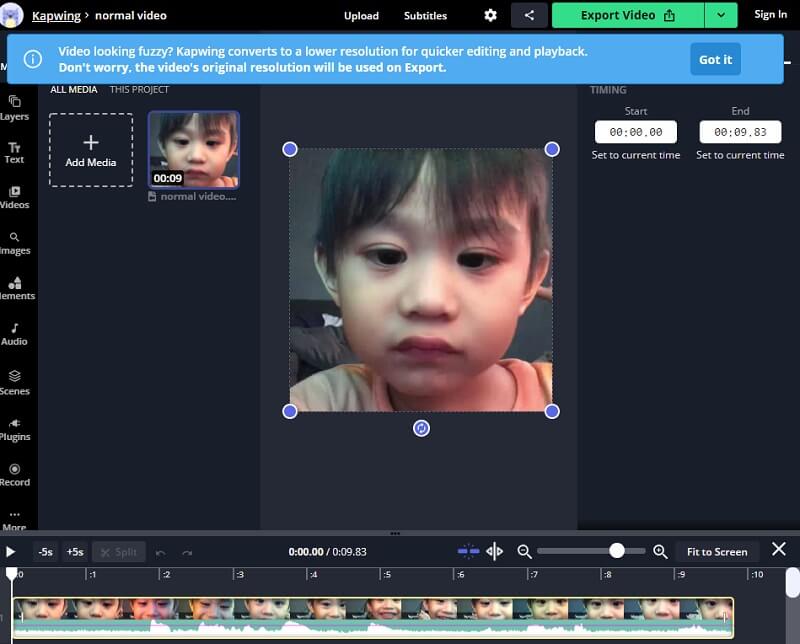 Pros:
It doesn't put watermarks on your video clips.
It doesn't have ads.
Cons:
It doesn't work well on beginners.
It doesn't have a software version.
4. iMovie
If you have a high-end device like Mac and want to mix audio to your videos, you can use the iMovie app. It is a program that is really intended for iOS and Mac devices. iMovie for Mac is pre-loaded with a library of music and sound clips that you may freely incorporate into your production. Audio clips can also adjust their volumes to perfect the overall sound mix. The volume of video clips that have been captured with sound can likewise be accommodated in this way.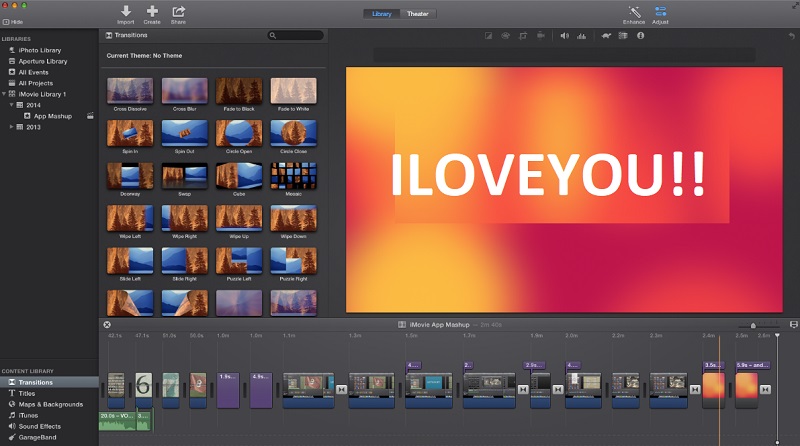 Pros:
The interface is easy to use.
It is simple to remove unnecessary recordings from a recording.
Cons:
Limited ability to customize titles and text
It can be slow when working with large files
5. Clideo
Another music video mixer app you may use online is the Clideo. If you want to add your favorite song to your favorite filmed moment, this browser-based tool is a brilliant option for you. This utility works on standard formats like MP3, WMA WAV, AVI, and many more.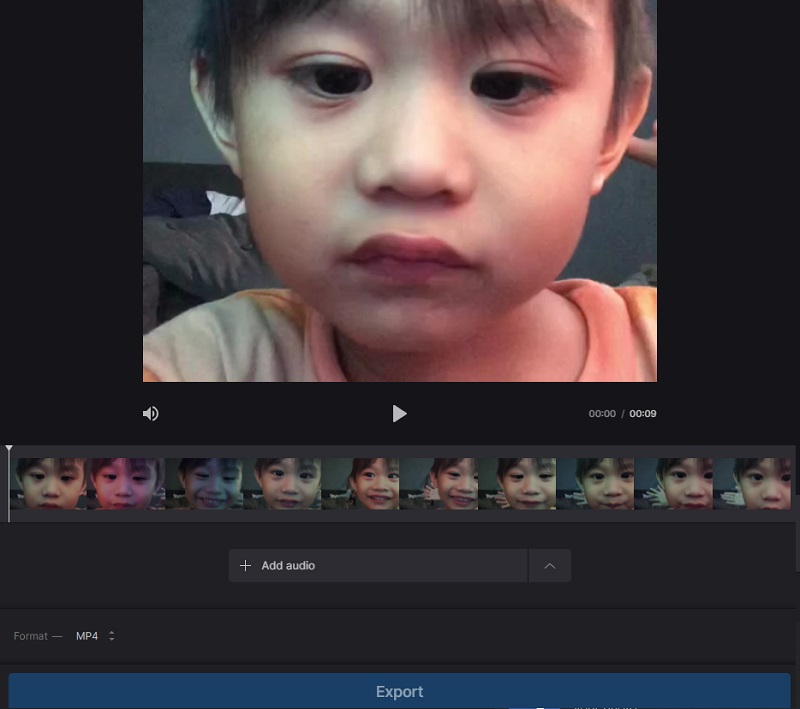 Pros:
Very friendly interface
Rich in editing tools
Cons:
It doesn't work well with a slow internet connection.
Part 2. FAQs About Audio Video Mixer
How do I mix audio and video in VLC Android?
First, open the VLC media player, then select the Media menu, then choose Open Multiple Files. Then, click Add to add the files you want to combine under the File tab. Then click the Play button and select Convert from the menu. Now you may store your composite video anywhere on your computer.
On an iPhone, how do you combine audio and video?
Tap the Add Media button in the timeline of your project. Go to the Audio and click the Soundtracks to explore pre-loaded soundtracks. Tap a track to hear it. In the case of darkened soundtracks, first, download them, then preview them. Tap the Add Audio button beside a soundtrack to add it to your project. iMovie automatically starts the music and adjusts it to the project's length.
Why can't I upload my edited video on the Clideo app?
It is because the file size limit of the Clideo app is 650 MB. With that, it is suggested that you can trim or cut the unnecessary parts on your video clips.
Conclusion
The above music video mixer apps are the ones that were tried and tested by the users who want to add audio to their video clips. We have provided the tools you can install on Mac and Windows. We also indicated a web-based audio video mixer. However, if you are a beginner and want to do audio, video, and photo mixing, you better choose the Vidmore Video Converter.