How to Change Audio Audio in a Video on Windows and Mac
With the sudden popularity among video streaming websites and the development of great cameras on portable devices, self-edited clips are also on the rise. People would enhance their clips by adding effects, adjusting color hues, animations, overlaying audios, and a lot more. Over and above, you may want to replace or change the audio in the video you are editing.
Changing audio in a video can be of great need, especially if there is too much annoying sound or noise in the video. Actually, this task is not as difficult as many think. If you are a newbie to the field of video editing, there are certain apps suitable for you. With this in mind, we rounded up the best and yet easy-to-use programs to help you change audio in video with great convenience. Get to know more about them by reading below.

Part 1. Reliable Way to Replace Audio in Video
1. Vidmore Video Converter
Newbie or not, Vidmore Video Converter is a great program to easily replace the audio in a video. With its intuitive user interface, you can easily determine the function buttons without any confusion. In addition, the program only takes a few steps to add any audio or sound file into your favorite videos. Besides that, you can learn how to change the audio format of a video as it's mainly used for converting audio and video files. Whether you are using Windows or Mac, you can utilize the program and convert in no time. Not to mention, it preserves the original video quality and even goes as high as 4K video resolution for immersive video playback.
See the instruction below on how to change the audio on a video:
Step 1. Launch the Audio Replacer
First off, grab the installer of the Vidmore Video Converter. Just click on any of the Free Download buttons which are available underneath. Have the program installed by following the setup wizard. Afterward, launch it on your computer.
Step 2. Upload a video
At this point, click the Plus symbol in the application's main interface. It will then open a folder to find your target video. After that, load it into the program. You may also press the Spacebar to upload a video.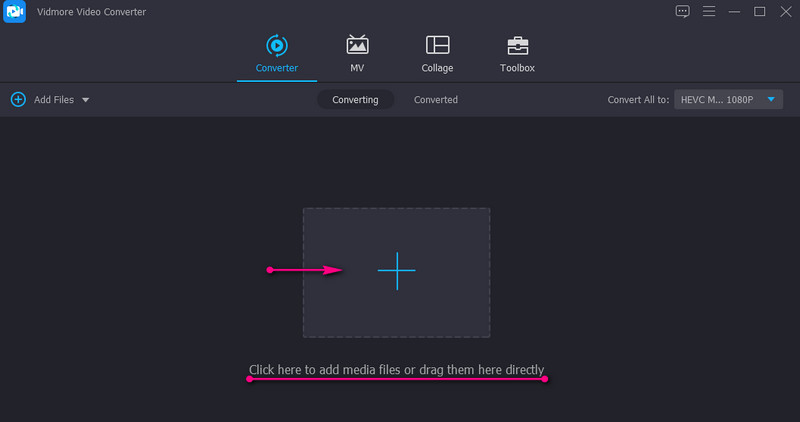 Step 3. Change audio in a video
Once you are done uploading the video, you should see the video thumbnail displaying its information. Underneath the media file name is the Audio Track option. Click on it and select the Add Audio Track to change the audio in the video.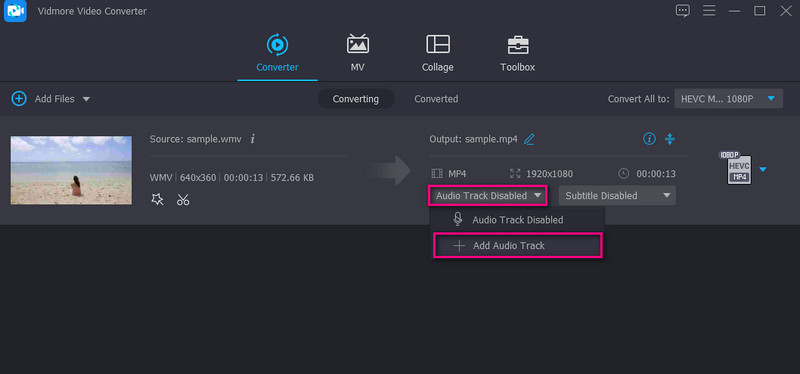 Step 4. Confirm the operation
From the Profile tray, select the suitable output video format. Choose the Video tab to pick the output format for the video. On the other hand, go to the Audio tab and select a suitable format for audio. Next, select the quality for the media file. Finally, click the Convert All button to confirm the operation.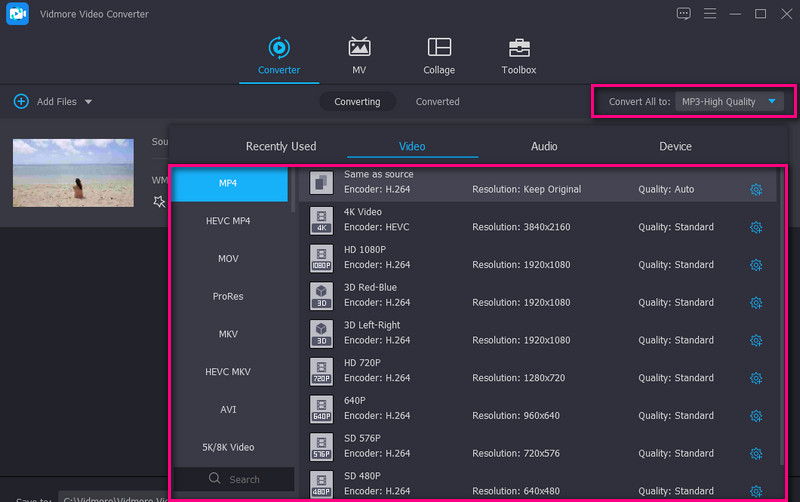 2. Movie Maker Online
Suppose you are looking for a video audio changer for PC or Mac without installing anything, you should consider using Movie Maker Online. This is a free program you can use to upload video and music using just a browser. Besides, you can take music from the royalty-free music online offered by this program.
Step 1. First off, go to the official website of Movie Maker Online using a browser.
Step 2. Click the Add Files button to upload your video file. Next, click on the Add Files again to add the audio file this time.
Step 3. Now, select the video from the editor and click on the Settings icon. You will arrive in another window that gives you access to different settings. Click the Volume option and move the volume to zero to mute the video sound. Click Save to confirm the changes.
Step 4. After that, scroll down the page and click the Make video button if you are happy with the results.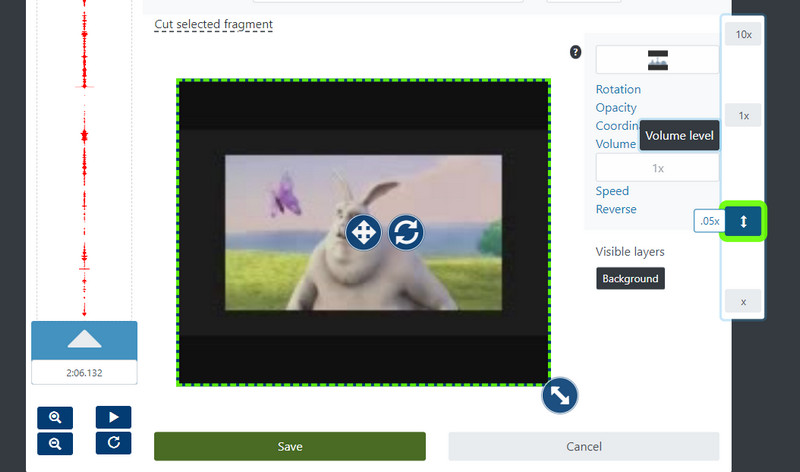 3. Animoto
Animoto is another good alternative if you choose to change the audio on video online. It works on almost all web browsers suitable for Windows and Mac. There are a handful of templates to choose from and incorporate with your videos. Most importantly, you can explore the available music with different genres or upload music locally. If you are interested in using this tool, follow the guided instruction below.
Step 1. Open any web browser on your computer and go to Animoto's website.
Step 2. Click the CREATE button to begin making a video. Depending on your preference, you can choose to start from scratch or start with a template.
Step 3. From the top menu, select the Music icon, and you will be given options to upload from your local drive or choose from free music offered by the tool.
Step 4. Finally, click the Export button to save the final version of the media file.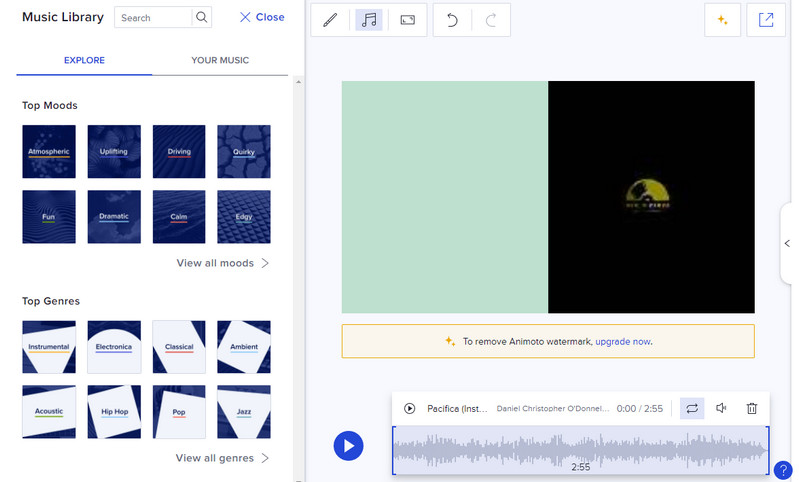 Part 2. Comparison Chart of Audio Replacers
Suppose you wish to have in-depth knowledge about the tools mentioned above. In that case, a table illustration covers different aspects of the tool. This examines the interface, platform, editing tools, and what user level they are suitable for. Without further ado, take a look at the table below.
| | | | | |
| --- | --- | --- | --- | --- |
| | Interface | Platform | Editing Tools | Best for |
| Vidmore Video Converter | User-friendly | Windows and Mac | Add audio, trim, split, and video enhances | For beginners and professionals |
| Movie Maker Online | Complex interface | Web | Add audio, adjust volume, speed, etc. | Advanced users |
| Animoto | A bit complicated | Web | Add audio | Beginners |
Part 3. FAQs of Replace Audio in Video
How do you add background music to a video on an iPhone?
You can add background music to a video on your iPhone device with the help of iMovie. This is a free program tailored for Apple devices to edit video and audio.
How to remove a voice from a video?
Removing a voice from a video can be done by muting the video or replacing it with another soundtrack using an editor.
How to change the audio format of a video file?
If you wish to reformat audio from a video file, you can use any converter. For an extensive collection and selection of audio formats, Vidmore Video Converter is an app to go.
Conclusion
There are many instances when you will find it necessary to change audio in video. There could be distracting or breaking sound in the video that makes it unappealing. Hence, these programs are introduced to help you address this issue. You can either do it online or offline. It depends on the situation or your preferences.