Find the Best Photo Pixel Enhancer With These 5 Tools
Images with a low pixel count almost often have poor quality. And there is no way to get around this, especially if the camera you are using does not have a very high resolution. Many people are employing a variety of photo editors to improve the quality of their low-resolution photographs.
They are not aware that improving the quality of the image's pixels is the only way to change a picture. One may quickly improve the quality of a picture using one of the various online programs that are now available. If improving the quality of your picture interests you as well, look at the following list of pixel enhancers very carefully.

Part 1. Top 5 Photo Pixel Enhancers
This pixel enhancer review will walk you through the top five tried and tested photo pixel enhancers that are guaranteed to help you. If you also don't know that these tools exist, it is your opportunity to observe which one works best.
1. Vidmore Free Image Upscaler Online
Vidmore Free Image Upscaler Online is the one to choose if you are looking for a pixel enhancer that will not cause you any issues when you use it. It is an application that runs via the internet and is controlled by artificial intelligence. In addition to this, it made it simpler for users to improve the pixel quality of their photographs. There will also never be a problem when it comes to the device you will use because it is accessible on Windows and Mac operating systems.
This web-based tool is straightforward and clear, unlike other image pixel enhancers, which need lengthy navigation to bring back the image's original quality. The only thing that you need to fix everything is to upload a photo of yourself into the program's user interface. In addition, you may enlarge your photo by a factor of up to eight utilizing this application that is found online. Last but not least, Vidmore Free Image Upscaler Online enables users to upload pictures in various file types. In addition, they will not be subject to any limitations on the uploading of pictures.
Use the example tutorial that has been provided below as a reference point if you are interested in learning how Vidmore Free Image Upscaler improves the pixel quality of an image.
Step 1: Load to the main page of Vidmore Free Image Upscaler Online, at which point you should choose the Upload Photo icon located in the page's center. If you click on that icon, you will be given the option to upload a picture from your device.

Step 2: After that, artificial intelligence will instantly improve the quality of each pixel in your photograph. In addition to this, you will get a preview of your photograph. Suppose you are still not satisfied with the size. In that case, you may choose another Magnification level from the list that is located above.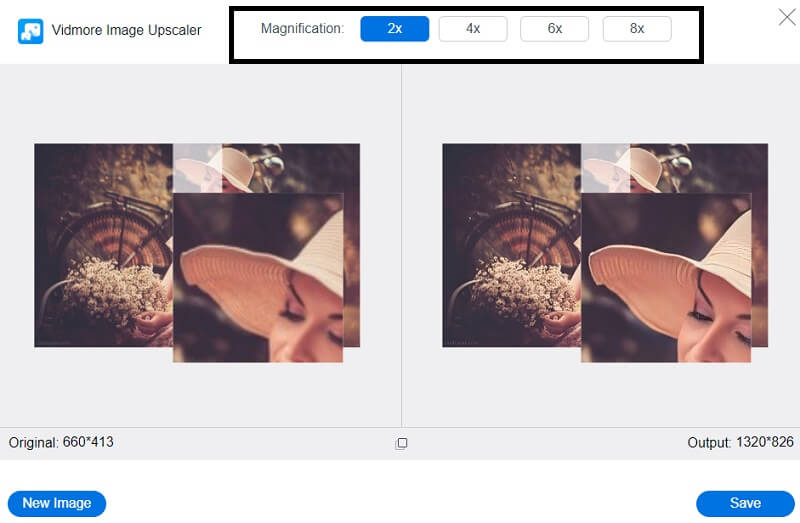 Step 3: When you are satisfied with how the pixels in your picture look, you may hit the Save button to get the improved version of your photo.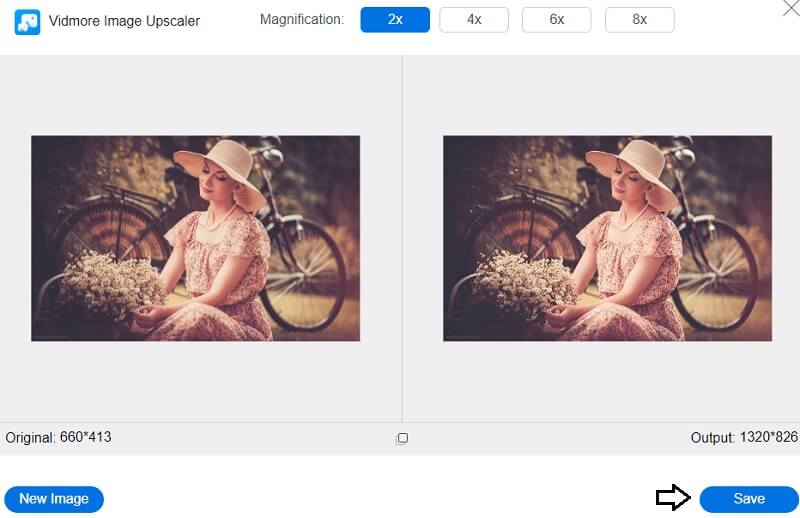 2. Vance AI Image Enhancer
You may improve the quality of your online images with just one click using the AI solution provided by Vance AI, a supplier of AI picture enhancer solutions. This AI-powered pixel enhancer has exceptional color and detail improvement, placing it at the top of the best online picture enhancers list. You can use deep learning to accomplish this. It can automatically boost picture quality and features by focusing and retouching your image. Thus, you can improve the image quality of your web photos in a short amount of time.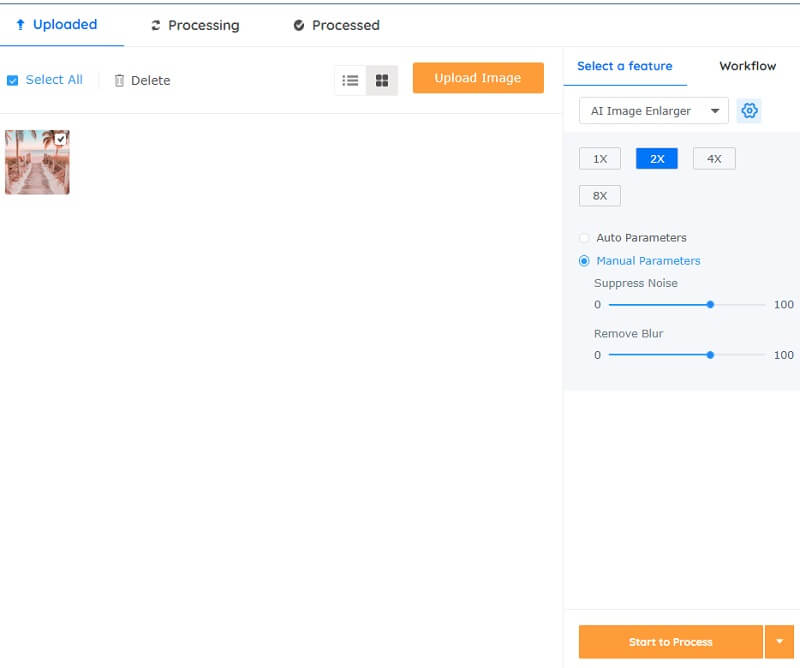 3. Let's Enhance
With the help of artificial intelligence, this picture pixel enhancer will automatically fix any flaws in your photograph. Enhance the colors, disable compression, and scale up your picture to 16 times. It can automatically recognize a picture as having a JPG file and apply a low noise technique. Improve the picture quality online to a level where you can print it without losing quality. However, this AI picture enhancer does not provide any more editing capabilities.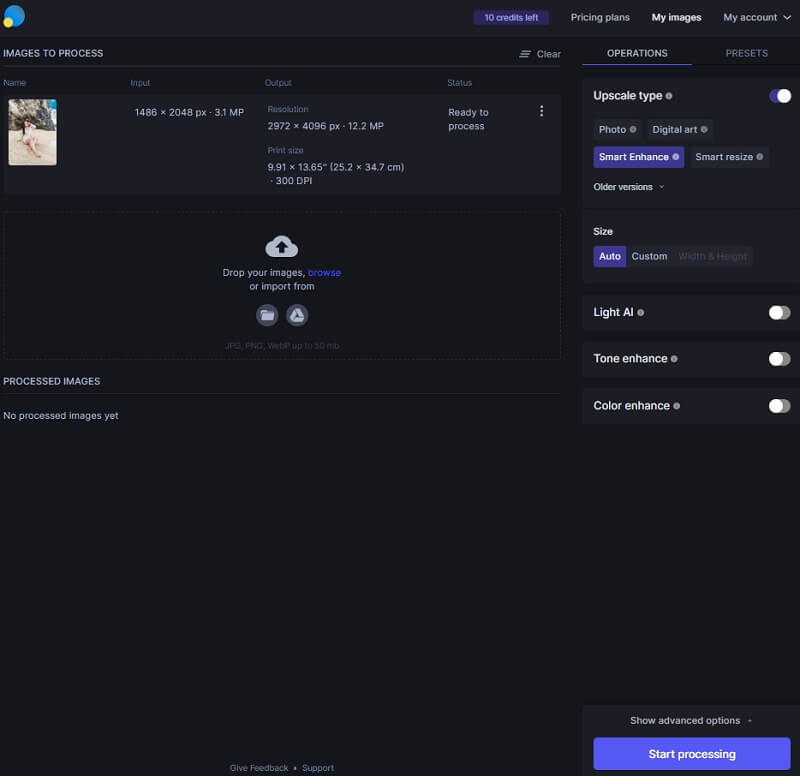 4. Fotor
In comparison to Photoshop, Fotor's level of professionalism falls short. However, if your requirements are straightforward, the free online picture quality enhancer available here should be sufficient. Even though there is no paintbrush or healing tool, you still have access to various editing tools, such as sharpening photographs, adding filters and text, modifying the brightness, hue, contrasting, lighting, and more. You can manually adjust the picture, or you can choose A Enhance to have it improved automatically. The tilt-shift picture quality enhancer is one of its most remarkable features. It has received much attention for being one of the best.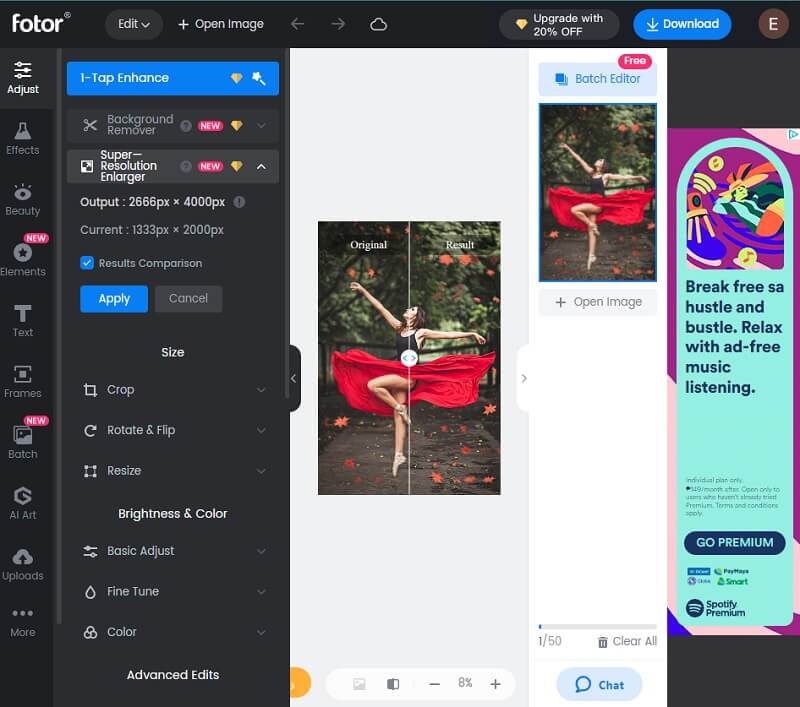 5. Pixlr
You may make subtle adjustments to the colors and saturation of your images with this online photo enhancer. You can also use it to fix blurry pictures and add fade effects and frames. You can erase a portion of the picture that you have picked or move it to various layers. Pixlr is an image editor with a variety of painting and drawing tools that may help you solve many of the challenges you have while altering photographs. When you utilize this tool, you can also make quick adjustments to the colors of your photographs and the clarity, softening, and lens correction effects. When you use this automatic picture editor, you have access to a wide variety of editing options, such as the capability to create individualized modifications and presets for your photos.
Part 2. FAQs About Photo Pixel Enhancers
Can artificial intelligence improve photographs of faces?
Yes. Now, artificial intelligence is sufficiently advanced to automatically detect the face in photographs and improve it by editing or sharpening it.
What is the role of a pixel in an image?
The quality and resolution of your images are determined by the number of pixels in each image. An increasing number of pixels in an image provides more outstanding quality and detail for the photographer. Because fewer pixels are used, the final image is smaller and lacks fine detail and quality.
Does the number of megapixels indicate the camera quality?
It is no longer precise to say that the better a camera is, the more megapixels it has. The sole benefit of increasing the number of megapixels in your camera is the ability to expand and crop images without the pixels in the image being discernible. When selecting the overall image quality, other aspects play a considerably more significant role.
Conclusions
You can now effortlessly lead your photographs to a fantastic quality, thanks to the list of various photo pixel boosters provided above. You do not need to be competent and expert to improve the low pixel quality of your photograph. All you need is little practice. You need a photo pixel enhancer that is capable of completing the task.